You don't have to look for a job to make money. You already have a way to make money in your pocket. Yes, you can make money from your phone while sitting at home. There are several money-earning apps and websites that let you earn money just by doing short tasks.
If you are a student or one who has a lot of free time, then you can utilize this time to make money just by using a few earning apps. You don't need any special skills to make money from apps, but having one would be the cherry on top.
There are a wide variety of apps that offer rewards or allow users to earn income in exchange for completing tasks or participating in activities. Some examples of apps that allow users to earn money include:
Task-based apps: These apps pay users to complete specific tasks, such as taking surveys, completing offers, or testing products.
Microtask apps: These apps pay users to complete small tasks or "microtasks," such as transcribing audio, identifying objects in images, or completing data entry tasks.
Gig economy apps: These apps connect users with paid gig work, such as driving for a ride-sharing service or completing home repair tasks.
Investment apps: These apps allow users to invest their money and potentially earn returns on their investments.
Cashback and rewards apps: These apps pay users to shop at certain stores or make purchases through the app, and often offer additional rewards for completing tasks or participating in surveys.
How much you can make from earning apps?
It's difficult to determine exactly how much someone can make from money-earning apps in India, as it depends on a number of factors such as the app being used, the individual's skills and abilities, and the amount of time and effort they are willing to put in.
Some apps, like Swagbucks and ySense, pay users in the form of points or credits that can be redeemed for cash or gift cards. The amount of money you can earn through these apps will depend on how many surveys or tasks you complete, as well as the value of the points or credits earned.
Other apps, like Foap and Fiverr, allow you to set your own prices for the services you offer. The amount of money you can earn through these apps will depend on your skills, the demand for your services, and the prices you set.
It's important to keep in mind that money-earning apps are not a reliable source of income and should not be relied upon as such. They can, however, be a good way to earn some extra cash in your spare time.
7 Best apps to earn money in India
There are several apps that you can use to earn money in India. Here are the top 7 money-making apps:
1. Swagbucks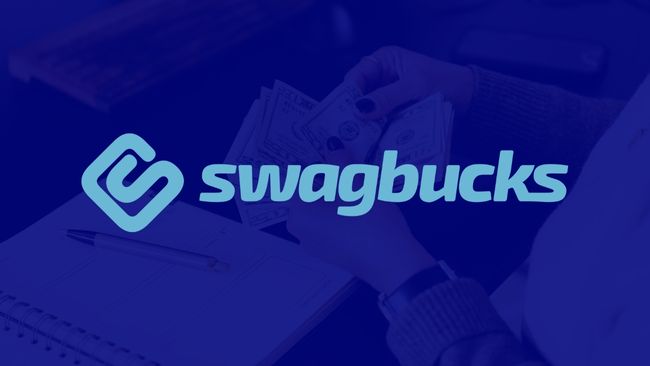 Swagbucks is a rewards app that allows users to earn points, or "Swagbucks," by completing a variety of tasks, including taking surveys, shopping online, watching videos, and playing games. Users can then redeem their Swagbucks for gift cards or cash through PayPal.
To begin with Swagbucks, download it from the App Store or Google Play and create an account. After signing up, you can start completing tasks to earn Swagbucks. The tasks available will vary but may include survey taking, video watching, online shopping, and other activities.
In addition to earning Swagbucks through tasks, you can also earn points by participating in special offers, referring friends to the app, and more. Swagbucks is free to use, but you may be required to complete certain tasks or make purchases in order to earn points. It's important to carefully review the terms and conditions of the app before signing up.
2. ySense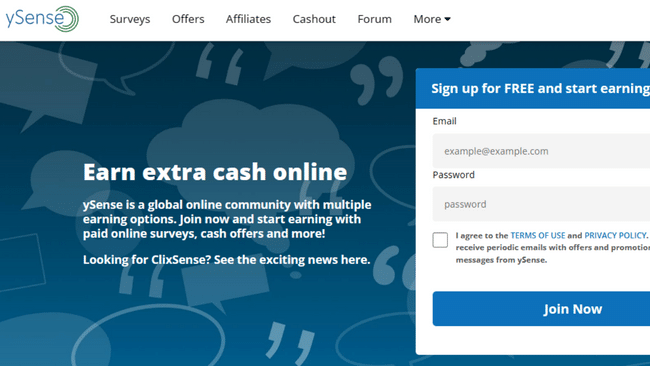 ySense (formerly known as ClixSense) is a platform that allows users to earn money by completing tasks such as taking surveys, participating in market research studies, and completing offers. The platform is available worldwide and offers a variety of ways for users to earn money. ySense pays users for completing tasks through a variety of methods, including PayPal, Skrill, and Tango Card. ySense also has a referral program, which allows users to earn a percentage of the earnings of people they refer to the platform.
It is important to note that ySense is a legitimate platform, but like any other platform that offers the opportunity to earn money, it is important to be cautious and do your own research before signing up. Some users have reported that it can take a while to reach the minimum payout threshold, and some tasks may not pay as much as you might expect. It is always a good idea to carefully read the terms and conditions of any platform before you sign up, and to be aware of any fees or commissions that may be involved
3. Google Opinion Rewards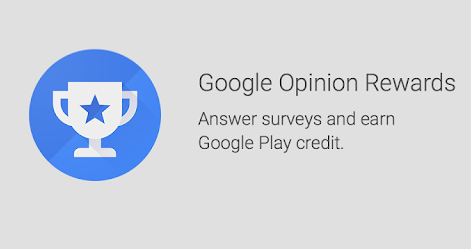 Google Opinion Rewards is a mobile app developed by Google that allows users to complete surveys in exchange for Google Play credits. The app is available for Android devices and can be downloaded from the Google Play Store. It is one of the easiest and quick ways to earn money from the app.
To use Google Opinion Rewards, you need to sign up with your Google account and provide some basic information about yourself, including your age, gender, and location. The app will then send you surveys on a regular basis, which you can complete to earn credits. The surveys typically take a few minutes to complete and may ask you about your opinions on various topics, such as products, services, or advertisements.
Read More: How to Get Surveys in Google Opinion Rewards (6 Tricks)
The amount of credit you earn for each survey varies, but it is usually a small amount. You can use the credits you earn to purchase apps, games, and other content from the Google Play Store. Also, you can transfer the play credits to your bank account by using a third-party app.
4. Foap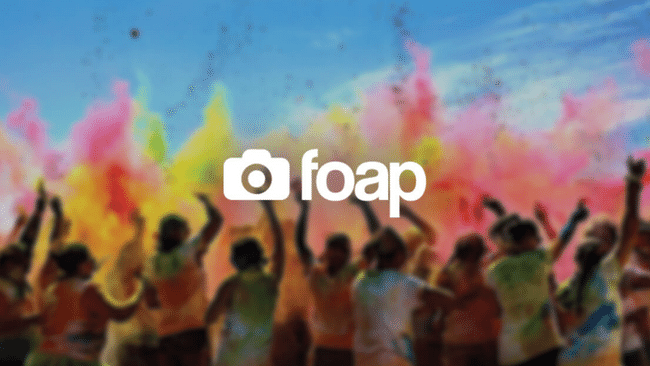 FOAP is a mobile app and website that allows photographers to sell their photos to individuals and businesses around the world. It is designed to be a simple and user-friendly platform for photographers to showcase their work and make it available for purchase.
To start earning with FOAP, photographers can upload their photos to the platform and set their own prices. Customers can then browse through the available photos and purchase the ones they want to use for their own projects. FOAP offers a range of licensing options, including standard licenses, extended licenses, and custom licenses, so photographers can choose the one that best fits their needs.
FOAP is available on both the App Store and Google Play, and it can be a useful platform for photographers looking to sell their work and reach a wider audience. It's a good option for photographers who want to monetize their work and make a little extra money on the side.
5. Fiverr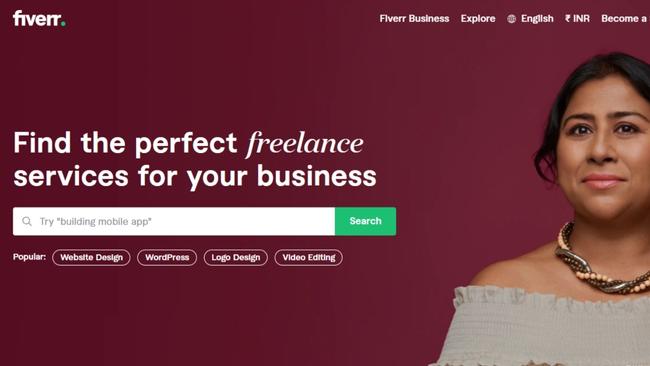 Fiverr is a freelancing platform that allows businesses and individuals to find and hire freelancers for various services, such as writing, graphic design, marketing, programming, background removal, and more. Fiverr is popular because it offers a wide range of services at competitive prices and provides a platform for freelancers to showcase their skills and experiences.
Customers can browse through the profiles of different freelancers, view their ratings and reviews, and place orders for the services they need. Freelancers can then complete the work and submit it to the customer for review. Fiverr charges a fee for its services, which is typically a percentage of the total cost of the project.
6. Task Mate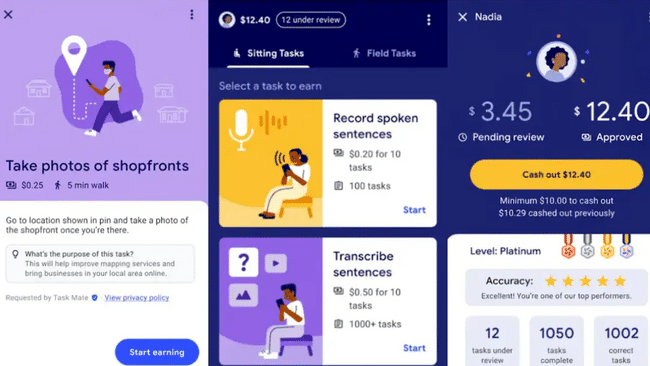 Task Mate is a mobile app developed by Google that allows users to earn money by completing tasks posted by businesses. The app is currently only available in India, and users need to be invited by Google to join the program.
To start earning with Task Mate, you need to sign up with your Google account and provide some basic information about yourself, including your age, gender, and location. Once you are registered, you will be able to browse through a list of tasks available in your area and choose the ones you want to complete. The tasks may include things like taking photos of storefronts, transcribing sentences, or answering questions about local businesses.
You will earn money for each task you complete, and you can withdraw the money to your bank account or through a digital payment app. Task Mate is currently in the beta testing phase in India, and Google plans to expand the program to other countries in the future.
7. Cointiply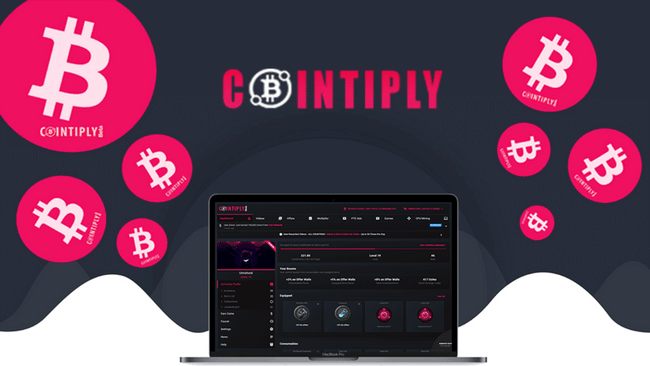 Cointiply is a cryptocurrency-based rewards website and mobile app that allows users to earn Bitcoin and other cryptocurrencies by completing tasks and offers, playing games, and viewing advertisements. Users can also earn rewards by participating in surveys and by referring friends to the platform.
Cointiply offers a variety of ways for users to earn and redeem rewards, including a loyalty program, a daily bonus, and a "Rain" feature that allows users to earn rewards from other users on the platform.
Cointiply is free to use, and users can withdraw their earnings to a Bitcoin or Dogecoin wallet when they reach the minimum threshold for withdrawal. It's important to note that cryptocurrency prices can be volatile, so it's a good idea to do your own research and understand the risks before participating in any cryptocurrency-based rewards program.
The Bottom Lines
Earning money from apps refers to the process of generating revenue through a mobile application. Freelancing platforms offer a convenient way for businesses to access skilled workers on a flexible basis, and they provide opportunities for freelancers to find work and build their careers.
Overall, earning money from apps can be a challenging but potentially lucrative venture, depending on the app and the revenue model chosen.
Some apps may collect data from users and sell it to third parties for research or marketing purposes. This can be a source of revenue, but it is important to be transparent with users about the data being collected and how it will be used.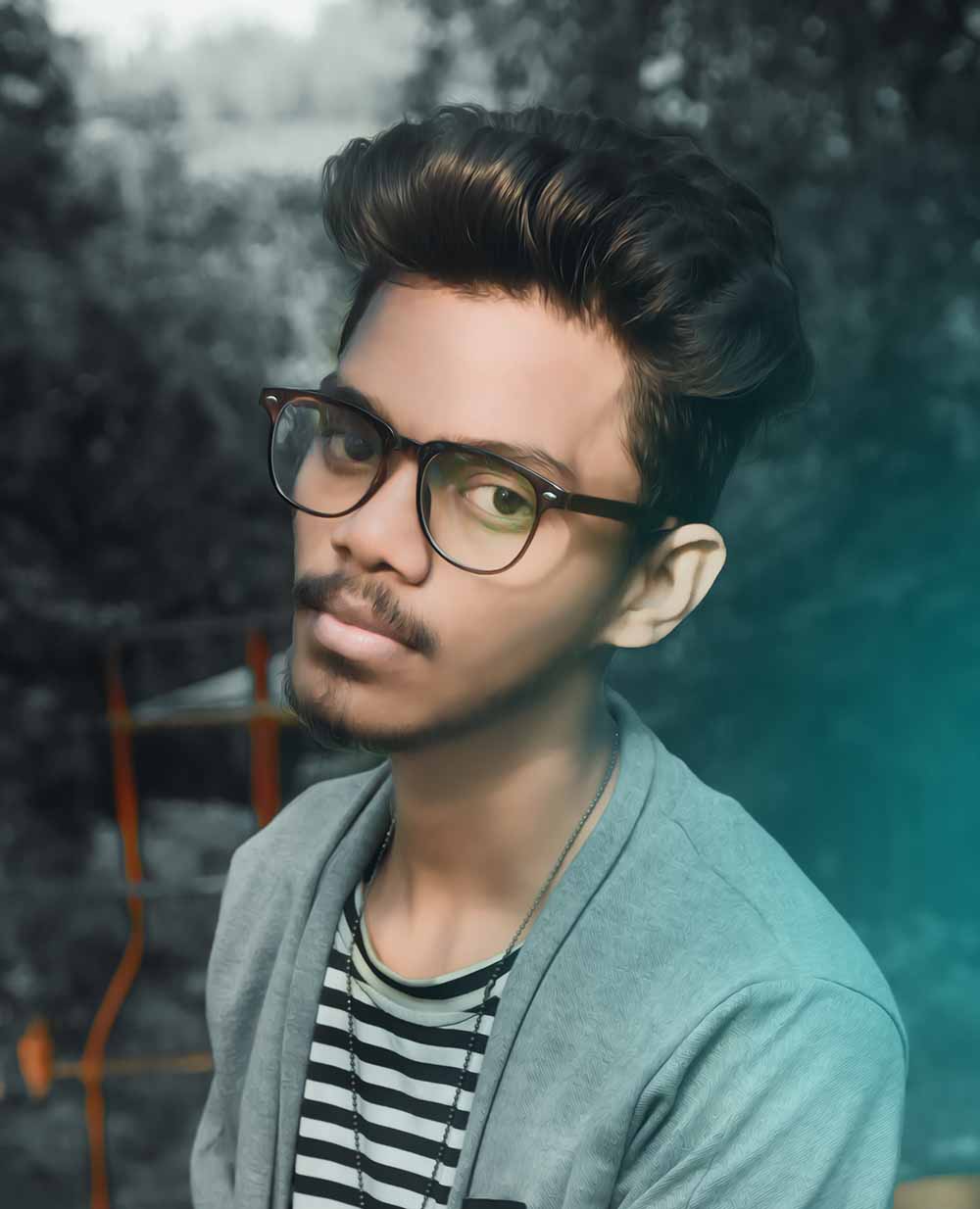 Chandramohan is a tech geek who enjoys writing about the Internet of Things, social media, and emerging technologies. He is an MCA student at GG University in Chhattisgarh with a strong foundation in computer science.