Wearables have become so common in this tech-surrounded world that you can now find a smart band or watch in everyone's hand. This is because it is now easier to track health as well as styling hands, and all just in a single stripe.
Because smartwatches are very expensive and classy, smart bands play an important role here because they are affordable, stylish, and help track health. Furthermore, most smart bands offer nearly the same features as a smartwatch.
But which smartband should you get? The majority of smart band brands offer the same features as others when it comes to budget smartbands. As a result, choosing the best smartband with the most accuracy and data is important.
So, if you're looking for a good smart band while staying within your budget, don't worry because we've chosen the top 5 smart bands under 2000 for you, which you can buy with confidence.
Our quick pick for smart bands under 2000
Best Overall Smartband: Honor Band 4
Best Feature-rich Smartband: Honor Band 5i
Best Budget Smartband: Mi Band 4
Best Cheap Smartband: Noise Champ
Best Classic Smartband: Fastrack Reflex 2.0
List of best smart bands under 2000 in India
1.

Honor Band 5i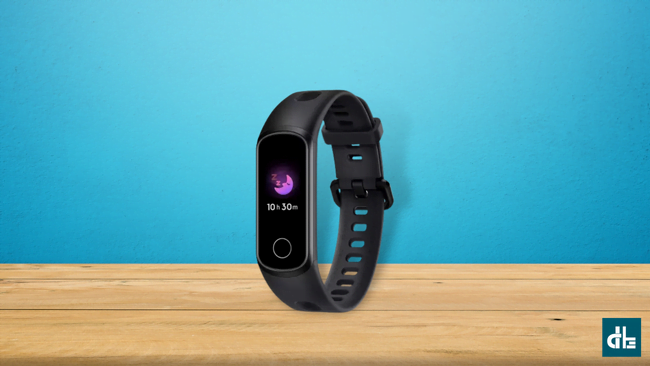 91 mAh
0.96 inch
IP68
1 Year
Honor Band 5i is a feature-rich and reliable smartband, among others. The smartband includes 9 major sports modes as well as 24/7 heart tracker support. It can be used normally for up to 7 days and heavily for up to 5 days with continuous heart and SpO2 monitoring.
The Honor Band 5i has a colourful TFT-LCD display, and the touchscreen worked flawlessly when tested. The band is IP68 rated, which means it can withstand water depths of up to 50mm.
Honor band's best feature is their accuracy, which is maintained in this band as well. We compared the Honor Band 5i to the Huawei Band 6 and discovered that it was fairly accurate, especially the sleep tracking.
If you're seeking a premium smartband under Rs. 2000, the Honor Band 5i might be the best option.
Honor Band 5i Specification
Display
0.96 inch
Type
TFT-LCD
Bluetooth
v4.2
Sports Modes
9
Compatibility
Android & iOS
Battery
91 mAh (up to 7 days)
Charging Type
Built-in USB Connector
Charge Time
1.5 hrs
Special Features
SpO2, Phone Finder, Remote Picture Taking
Water Resistant
Yes
Pros
Vibrates hard
Highly accurate data
Responsive touch
Fast charging
Tons of watch faces
Cons
LCD display
Only a few control options in the music controller
2.

Mi Band 4
135 mAh
0.95 inch
5ATM
1 Year
Mi bands have always been a popular and formidable competitor to Honor and Huawei smartbands. Continuing its dominance, the Mi Band 4 is one of the best and cheapest smartbands under 2000 dollars.
The Mi Band 4 has the same features as its predecessor. The smart band, on the other hand, has Bluetooth v5.0 support and a 0.95-inch AMOLED display. The band is rectangular in shape and features a new 6-axis sensor for more accurate, automatic swim tracking.
In addition, the company claims that its 135 mAh battery can last up to 20 days. We tested the band on a single charge with normal and all sensor uses and discovered that it still had 23% battery life after 20 days. If all sensors and trackers are turned on, the band will undoubtedly last 14 days.
Mi Band 4 Specification
Display
0.95 inch
Type
AMOLED
Bluetooth
v5.0
Sports Modes
6
Compatibility
Android & iOS
Battery
135 mAh (up to 20 days)
Charging Type
Capsule USB Connector
Charge Time
2 hrs
Special Features
Auto swim tracker, Connected GPS, Unlimited watch faces
Water Resistant
Yes
Pros
20 days battery backup
Crystal clear display
Accurate data
Unlimited watch faces
Custom notification vibration
Cons
Need to detach for charging
Doesn't show notifications sometimes
3.

Honor Band 4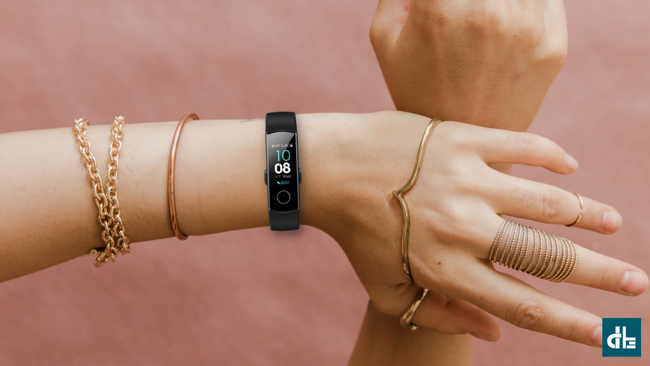 100 mAh
0.95 inch
IP68
1 Year
The Honor Band 4 is the Honor Band 5's predecessor, and it is yet another top-budget smartwatch around Rs 2000 with strong features on the inside. The band features a vibrant 0.95-inch high-density AMOLED touchscreen with 2.5D curved edges and a glass top. There is an additional touch button below the screen that can be used as a back, home, or action button.
The Honor Band 4 includes 13 sports modes that track almost everyday activity, including outdoor and indoor jogging, walking, indoor and outdoor cycling, pool swimming, and other exercises. The band displays the most precise data for all trackings.
TruSleep, a scientific sleep monitoring feature on the Honor Band 4, intelligently recognizes the sleeping status and tracks the entire sleep cycle. We tried the feature and observed that it accurately tracks the sleep length and pattern with no errors.
The band also has a TruSeen, which monitors the heart rate in real time for 24 hours. We also tried it and can undoubtedly state that it not only shows the heart rate correctly but also alerts us if it gets too high. The band can also withstand water depths of up to 50 meters.
The Honor Band 4 has a 100 mAh battery that lasted 18 days when TruSleep was turned off and 7 days when TrueSleep was turned off during testing. When the battery was completely depleted, we charged it again, which took 1 hour and 10 minutes.
Honor Band 4 Specification
Display
0.95 inch
Type
AMOLED
Bluetooth
v4.2
Sports Modes
13
Compatibility
Android & iOS
Battery
100 mAh (Up to 18 days)
Charging Type
Charging dock with USB connector
Charge Time
1 hrs 10 min
Special Features
TruSleep, TruSeen, Phone finder, Multiple workout modes
Water Resistant
IP68
Pros
Curved display
Sleep tracking
Auto sync
Realtime heart rate tracker
Highly accurate data
Solid locking strap
Lightweight
18 days battery backup
Flexible Huawei Health app
Cons
No music control
No dedicated power off/on button
Camera remote shutter works only with Honor phones
4.

Noise Champ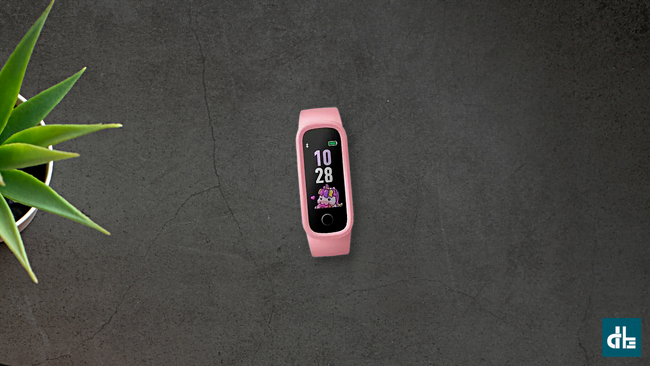 90 mAh
160 x 80 Pixels
IP68
1 Year
Noise Champ smart band is designed for a unique approach. The adorable fitness smart band is designed specifically for children so that parents can monitor their children's health. The band includes alarms and reminders to encourage kids to live an active lifestyle. There are 7 alarms, including wake-up, meal, and study times, as well as 1 reminder to drink water.
The Noise Champ smartband includes a sleep tracker that ensures children get enough sleep and naps on time. The band has 12 sports modes for tracking and staying active. It also has an IP rating of 68, making it water-resistant to a depth of 50m.
The company claims that its battery will last up to 7 days, but in our testing, it only lasted about 3 days. In addition, the touch was averagely responsive, with the average display quality. The best feature of the band is its accuracy in alerting events and tracking activities fairly. Also, it includes more than 50 watch faces for kids.
Noise Champ Specification
Display
160 x 80 Pixels
Type
LCD
Bluetooth
v5.0
Sports Modes
12
Compatibility
Android & iOS
Battery
90 mAh (Up to 7 days)
Charging Type
USB connector
Charge Time
1-2 hrs
Special Features
Sleep tracker, Meal alert, Wake-up alert, Study alert
Water Resistant
IP68
Pros
Accurate tracking
50+ watch faces
Attractive design
Alerts and reminders for kids
Cons
Average display
Average touch response
Tight strap
Only 3 days battery life
5.

Fastrack Reflex 2.0 band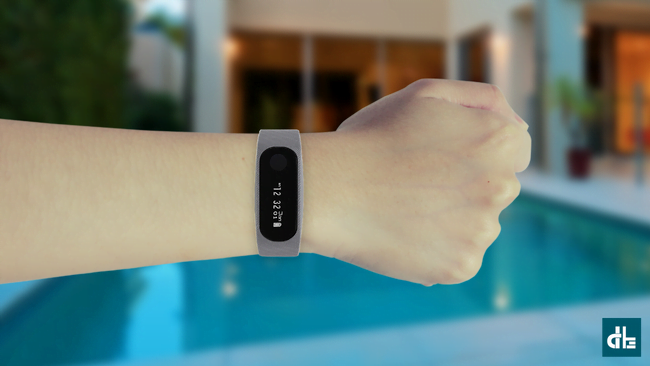 90 mAh
0.95 inch
IP68
1 Year
If you are a fan of the brand, the Fastrack Reflex 2.0 should be your first choice. A single charge of this band provides up to 4 days of battery backup. It connects to the Fastrack Reflex app through Bluetooth v4.0. It includes a calorie intake burn, activity, and sleep tracker, just like other smartbands. All of this is visible on the OLED display that comes with it.
The Fastrack Reflex 2.0 enhanced fitness tracker has a black TPU body with a plastic strap and a dual-pin locking system, making it exceptionally light and comfortable to wear.
The lack of heart rate tracking in the smartband is disappointing, considering it is common in other smartbands. It also displays the calls, but they cannot be accepted or rejected. Another thing we found unsatisfactory is its calorie burn/intake tracker, which occasionally displays erroneous data.
Fastrack Reflex 2.0 Specification
Display
0.95 inch
Type
OLED
Bluetooth
v4.0
Sports Modes
6
Compatibility
Android 5.0 & iOS 8.0
Battery
4 days
Charging Type
In-built USB connector
Charge Time
2-3 hrs
Special Features
Calorie intake/burn tracker, Find my phone, Sleep tracker
Water Resistant
IP68
Pros
Dust resistant
Premium display
Good vibration
Accurate steps and distance counter
Cons
Slow app
No call controls
Strap is not durable
No heart rate sensor
Shows inaccurate calorie intake sometimes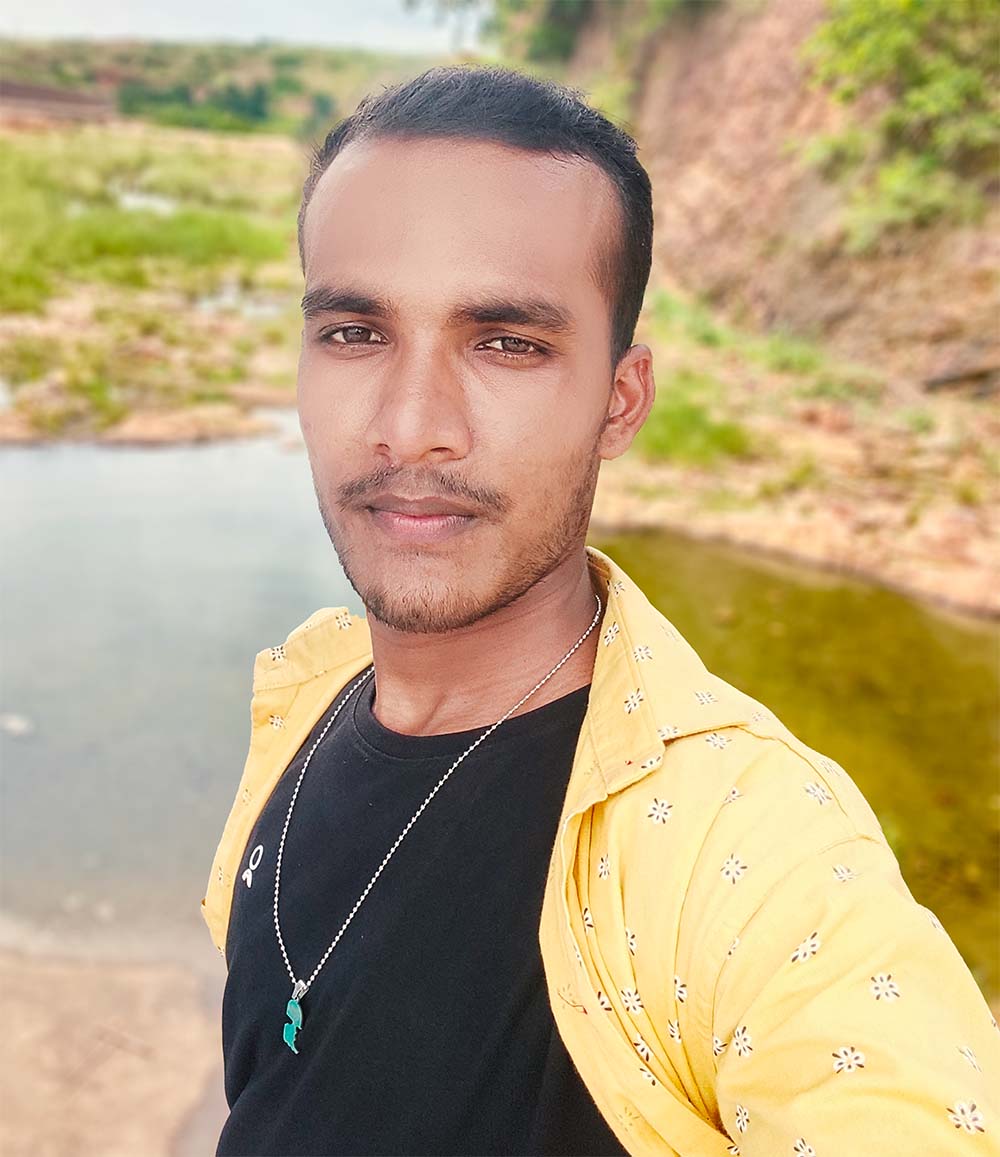 Chandan Kushwaha is chief editor at Digital Bachat. He has a mastery in computer applications and hardwares, which is why he has been covering computer and laptop topics for three years.