The dating culture in India has grown rapidly in the last couple of years since the introduction of dating apps. People tend to make relationships online using dating apps instead of old school method.
Not just teenagers, but every age group of males and females are meeting each other on dating platforms and making relationships.
Since online dating is becoming more common these days, the internet is getting flooded with a lot of dating apps. This makes it difficult to choose a genuine dating app that actually gets you a date.
Don't worry, here we have curated a list of the 7 best dating apps in India in 2023. These top 7 dating apps offer the best features to find a match and most importantly contain no fake profiles.
7 Best dating apps in India 2023
These 7 popular dating apps offer both free and premium versions. You can begin with the free version, which has limited features. However, upgrading to the premium version will provide additional features that can make finding compatible matches easier.
1.

Tinder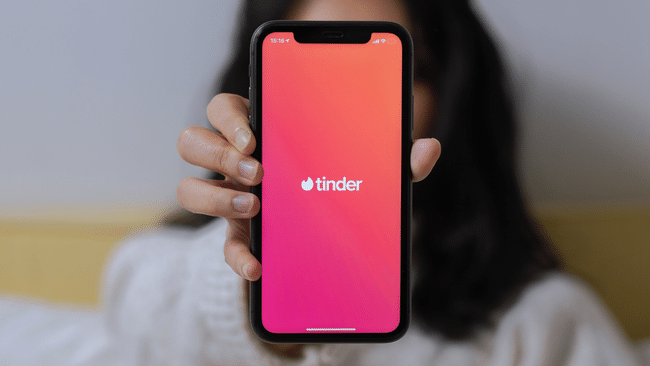 Tinder has started the online dating era in India. It is one of the leading and well-known names in the field of dating applications. It offers some great features for finding good people. It is used by millions of people in India. It has one of the most user-friendly interfaces that are simple to use, and we are all familiar with its swipe feature. The user interface is designed like a social media platform.
Tinder has a great algorithm to help you meet people who are located near you and find good people as per your preferences. It also gives features for mutual friends which is similar to Facebook's mutual friend features. It is used mostly as the free version but if you go for the paid version, you will get more features. Overall, it is a great platform to find the people of your interest.
Features
Tinder has both free and paid versions, but the features available in each are different. The paid versions include some additional features.
Tinder free version:
Create the profile with the profile picture and bio
See the profile of people
Swipe Right to like and Swipe Left to pass a person
Chat with the local member.
Tinder paid version:
You can see the person who opens your profile
Unlimited number of likes
Control the ads on tinder
Message to anyone without a match with another person.
Have control of the profile
Controlling messages and like on the profile
Passport to any location
Pros
User-friendly interface
Great algorithm to find local and mutual friends
Good performances and easy to use
Fewer ads compared to other dating applications.
Cons
Fake tinder profiles
Privacy policy issues with the app
Download: Tinder (Android), Tinder (iOS)
2.

Bumble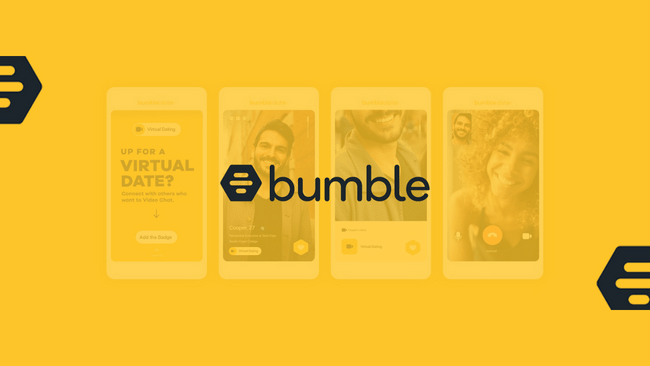 Bumble is one of the rising stars in the field of dating applications. It has grown rapidly in the last couple of years and is competing with the top dating applications such as Tinder. This app has improved features that will help you to find good people on the platforms.
You may have faced the fake profile feature on tinder but this application has resolved this problem through its identification process. No, you will not see any fake profiles on Bumble. It has the feature of video calling and also you will find the equal gender on this platform.
Features
Bumble free version:
Create a profile and add basic details
Swipe through profiles
Send messages to people
Specific search preferences
Video and audio call
Question Game
Bumble paid version:
Beeline features for checking who has liked your profile
Unlimited filter options
Swipe feature in private mode or Incognito mode
Unlimited matches on profiles.
Swipe feature in other countries
SuperSwipes for five times a week
Pros
Great features in the free version
People can block or report fake or suspicious profile
Good user interface
Budget-friendly premium version
Cons
People on this platform are not for serious relationships
Download: Bumble (Android)
3.

Happn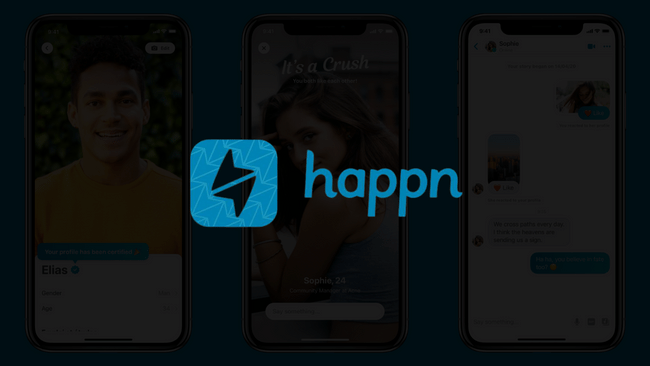 Happen is another popular dating application that is used by millions of people in India. One of the major reasons for its popularity is because of its feature of finding people around you and this helps you to find the people which you know around you. It allows the users to use a unique timeline feature which helps people to find people on maps that are located near you.
Features
Happn free version:
Share crossing clusters
Create a profile with all details
Like the profiles
Chat with peoples
Happn paid version:
Get a notification for your favorite person
Unlimited like features
No ads at the time of using
Calling Features
Filter option to find good people
Pros
Good privacy policy
Feature to find people near you
Easy-to-use interface
Cons
Difficult to find the perfect match
Download: Happn (Android), Happn (iOS)
4.

Hinge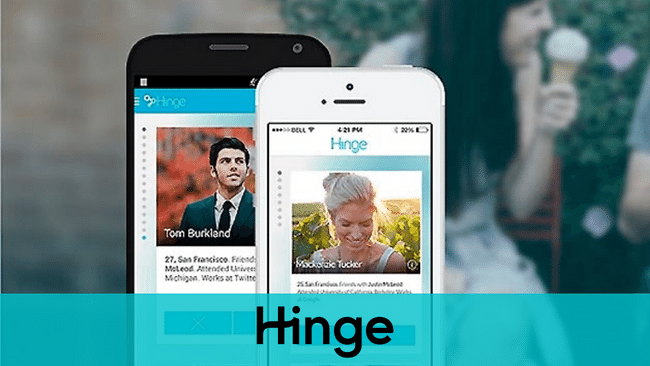 This dating application is gaining attention amongst the people who use dating applications. It offers some good features in which you can try to find good people. People on this platform are good in comparison to the other platforms. It has a unique interface to the other platforms you will find on the market. You can like your profile as much as you want in the paid version of the app but its features in the free version are also good.
Features
Hinge free version:
Find the people using filter
Like profiles pictures and Bio
Create profiles and send messages
Hinge paid version:
You can see people you liked you
Feature of unlimited likes
Advance preferences
Pros
Easy to use
Like profile pictures and bio
Cons
Only allows following suggested people in the free version
Download: Hinge (Android)
5.

Badoo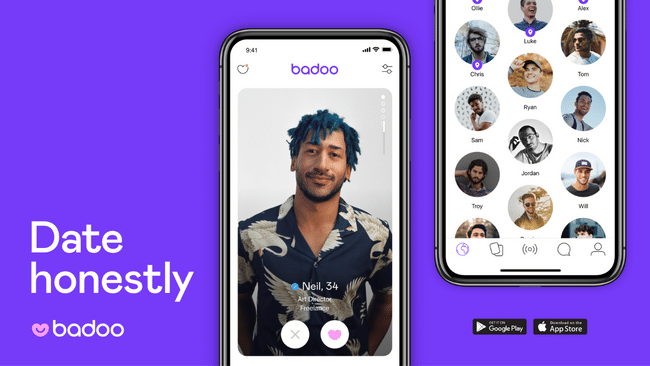 Badoo is used by millions of people for its unique features which are offered by these playrooms. You will meet good people on this app and can make good friends and relations. It also allows you to activate the Invisible Mode with this feature you can use the application without being noticed by another person.
Badoo has come up with new capabilities and solutions which are not offered by other platforms of dating. Overall, this application can also be considered for finding genuine people.
Features
Badoo free version:
Find people by searching for people nearby
Like or dislike the profile of someone
Sending messages
Encounter feature
Badoo paid version:
You can see who has liked your profile
Find someone who is near to you
Activate Invisible mode
Chat with a popular profile on the Badoo
Feature of reversing votes
Pros
Good reviews from users
Genuine people for relationship
User-friendly platforms
Uniques features to find people
Cons
Most of the good features available on the paid version
Download: Badoo (Android), Badoo (iOS)
6.

OkCupid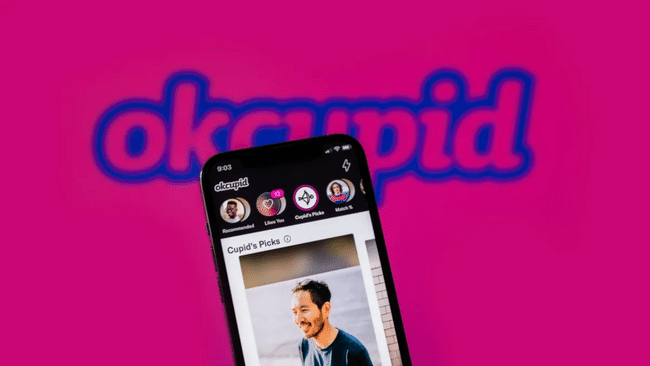 OkCupid has also come as one of the leading dating applications for a couple of years because of its interface and features. It has also been recommended by users who have been using this platform. Its free features are good but you will find more features in the paid versions. You will get suggestions on this platform as per the location near you to find the perfect match. It offers a budget-friendly option for the premium version of this platform.
Features
OkCupid free version:
View matches on the app
You can send and receive Likes and Intros
Chat with people
Create profiles and fill in other details
OkCupid paid version:
See who has liked your profile
Unlimited like or dislikes
Great filters to find as per preference
No advertisement on the paid version
Pros
Location-based match on the app
Easy-to-navigate interface
Good features to finding people
Cons
You will find a lot of advertisements
Download: OkCupid (Android), OkCupid (iOS)
7.

TrulyMadly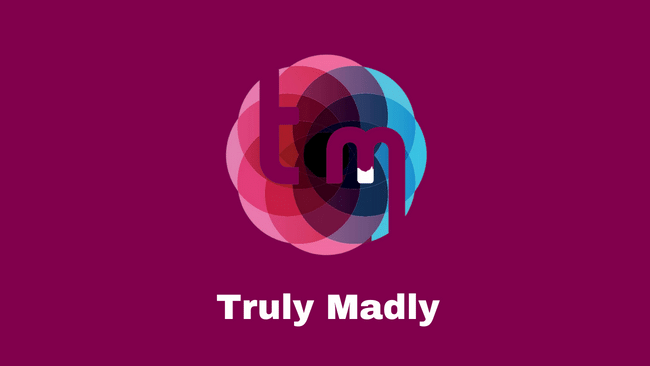 TrulyMadly is known for its security feature and its easy-to-navigate features. It is not a popular dating application in India but its features and other things are comparable with other top leading platforms. These platforms are also used by millions of people and they have found their relationship. You can subscribe to this app and get good features to increase the chances of getting good friends or relationships. It has also recovered a good rating for this app.
Features
TrulyMadly free version
Send messages or chat with the match
Create your profile and update all the details
Send connection as per your preferences
TrulyMadly paid version:
Connecting with India or foreign profiles
Play quizzes
Like or dislike unlimited profiles
Create trust scores,
Pros
Not fake profiles
Good features in the free version
Play quizzes to find good relationships
Download: TrulyMad (Android), TrulyMad (iOS)
Dating apps FAQ
Which is the No 1 dating app in India?
As per the reviews and rating, Tinder is currently one of the top leading platforms for dating in India. It is one of the first apps which started online dating in India.
What is the most popular dating site in India?
Tinder and happens is used by millions of people in India and gained popularity for its features. These platforms have existed in India for a long period of time.
Is there any genuine dating app in India?
Happens and Bumble is a genuine platform where you can find good people. These apps also make sure not to have fake profiles.
Which dating app is completely free in India?
All the applications are free in India but you get paid versions of all the platforms. As all these apps exist to make business in India in this growing market.
The bottom lines
These are the top 7 best dating apps available in India. I highly recommend you to go for Happen and Tinder as they have good features and will efficiently help you meet people. There are various dating platforms available in the Indian market, but we have recommended ones that received positive user feedback and ratings.
You can start with the free version to find good results, but if you want to explore further, you can also check the paid versions. Purchasing the premium version will not result in a positive relationship. It is determined by your personality, profile picture, and the data you have uploaded. I hope you find a better partner or friend.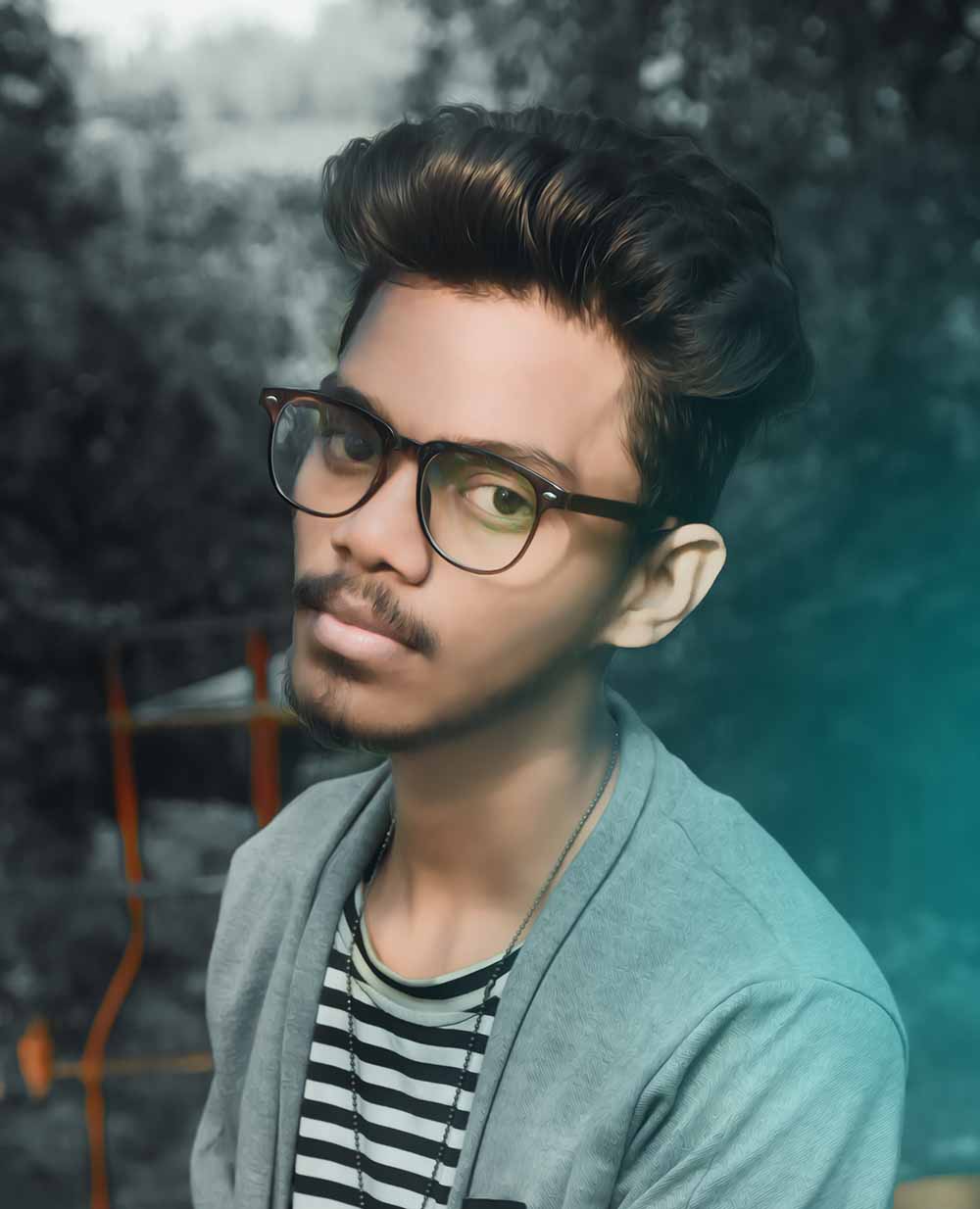 Chandramohan is a tech geek who enjoys writing about the Internet of Things, social media, and emerging technologies. He is an MCA student at GG University in Chhattisgarh with a strong foundation in computer science.