A Google account is required to use services such as Gmail, Google Drive, etc. If you don't already have one, here's a step-by-step guide on how to create a Google account.
Short Summary
---
Android smartphones are popular because they are inexpensive. Because Android phones are powered by Google, a user must create a Google Account when configuring the phone. A Google account is required to sync your phone's data to the cloud.
Why I need a Google Account
You can use your Android phone without a Google account, but using its services such as Gmail (Email Service), Google Drive (Online Storage Service), Play Store, and so on requires one.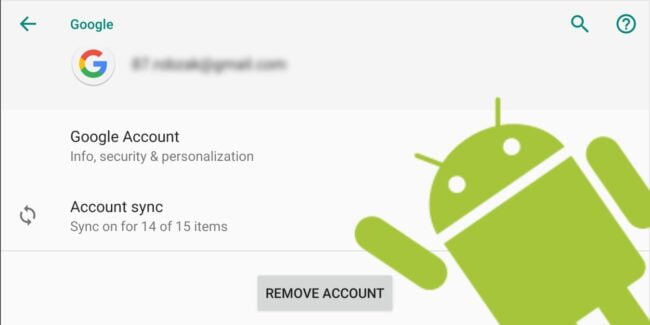 A Google account allows you to access your smartphone's synchronized data by logging in on a computer, laptop, or any device. You can sign in to your Google account on your smartphone and sync its data, photos, and contacts online, allowing you to access your data from any device, at any time.
Benefits of having a Google Account
There are a lot of benefits to creating a Google Account. With a Google Account, you will be able to access the Google Play Store, where you can install and use many of Google's free services apps on your smartphone for free.
Here are some free apps provided by Google:
Play Store: An online app store where people can find their favorite apps, games, movies, TV shows, books, and more.
Gmail: A free email service that allows you to send emails by creating a new address or using an existing one.
Google Drive: It is a cloud storage service that allows you to save photos and documents up to 15 GB.
Google Maps: Google Maps allows you to search and navigate anywhere in the world through its map.
Google Contacts: You can use Google Contacts to synchronize your contacts and access them from anywhere.
Google Meet: It is a video calling app that is used for online classes and meetings.
How to Create a Google Account
When you create a Google account, you must enter some personal information such as your name, date of birth, location, and so on.
Follow the steps below to create a Google Account:
Step 1. Go to 'accounts.google.com'.
Step 2. Tap Create Account and select For Myself.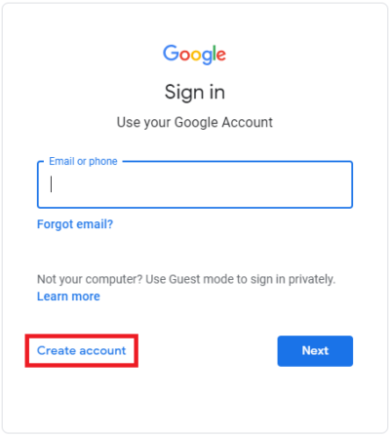 Step 3. Enter your first and last name.
Step 4. Enter a username for your Google Account. You can also select a username from the provided list. This will be used as your Gmail address, and it cannot be changed later.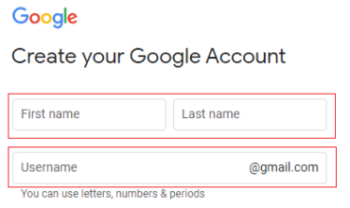 Step 5. Now, enter a password for your account and tap "Next".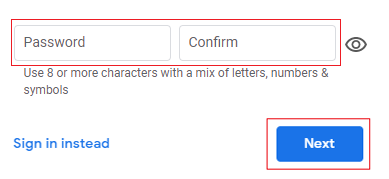 Step 6. Enter your phone number, recovery email address, date of birth, and gender. Once entered, tap "Next".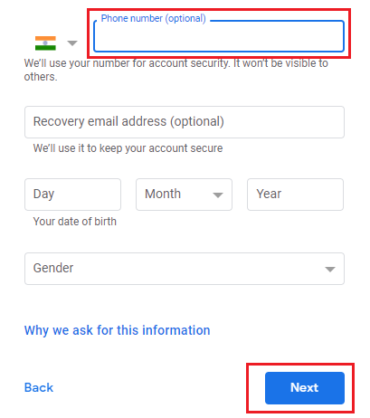 Step 7. Now, tap "I agree" to accept the privacy policy.
That's all. Your Google Account has now been created. You can access your Google account from any device at any time.
You can skip entering a phone number and recovery email if you don't want to, but we strongly advise you to do so for security reasons.
Create a Google account using an existing email
If you don't want to create a new username and you have an existing email address, you can use your existing email to create a google account.
To create a Google account using existing email, follow these steps:
Go to the Google Account Sign In page.
Click Create account.
Enter your name.
Click Use my current email address instead.
Enter your current email address.
Click Next.
Verify your email address with the code sent to your existing email.
Enter the code and click Verify.
Now your existing email will be used instead of a new email address. You can send or receive emails using your current address.
Conclusion
Hope this article has helped you, now you will be able to easily create a new Google account. It is better to properly understand the privacy and policies before creating a new Google account, so you can learn more about Google Policies.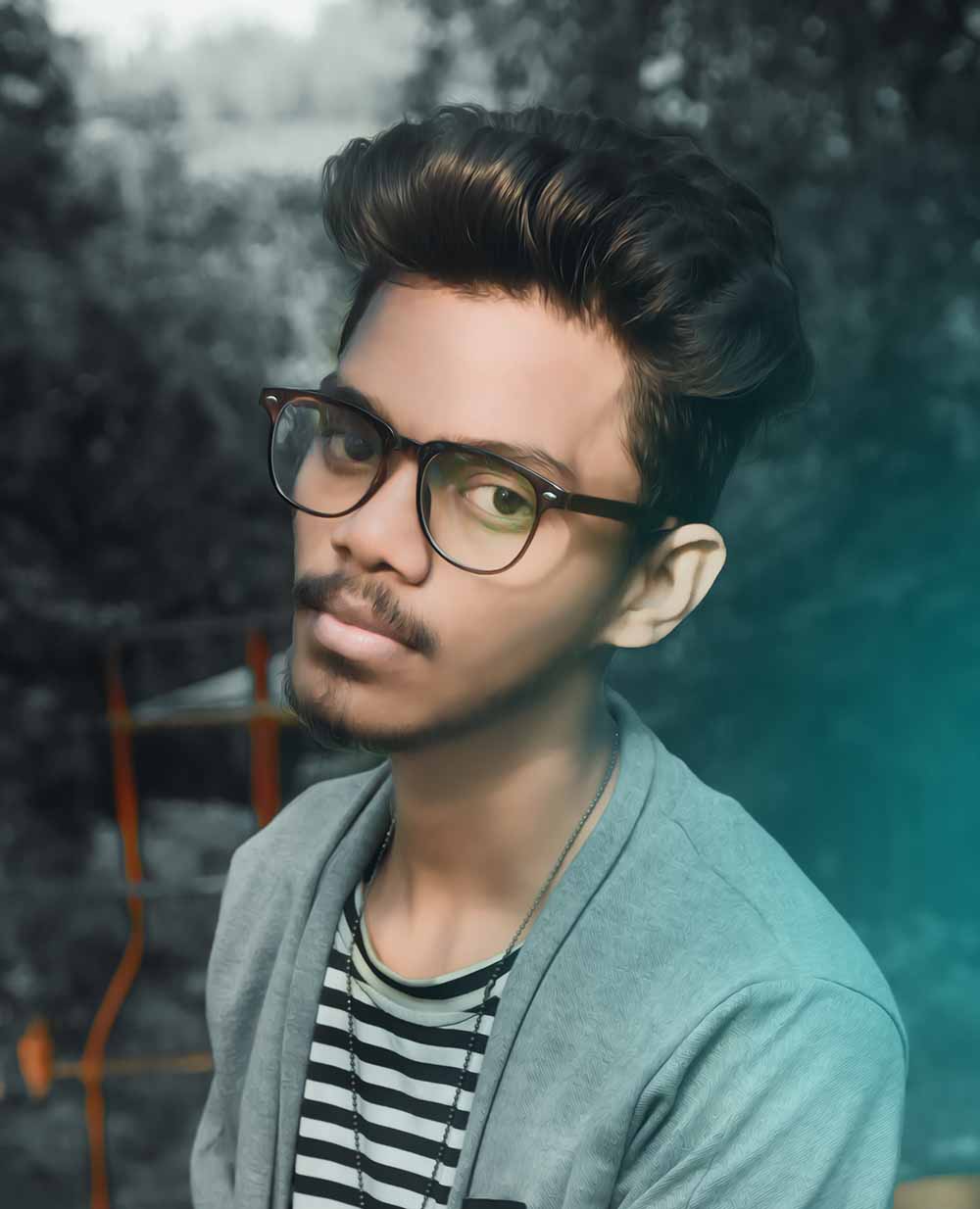 Chandramohan is a tech geek who enjoys writing about the Internet of Things, social media, and emerging technologies. He is an MCA student at GG University in Chhattisgarh with a strong foundation in computer science.