Youtube video ads are increasing day-by-day which is annoying but you can get rid of it and watch Youtube videos without ads.
Youtube is the second most used search engine in the world after Google. It has a monthly user base of over 2 billion, so it is used by approximately 55% of marketers to advertise its product or service. The number of advertisements is increasing day by day on Youtube but fortunately, there are some ways to get rid of those annoying ads.
As per the recent policy of Youtube, it will show ads on every video whether the channel is monetized or not. So it has become even more difficult to watch Youtube videos without ads.
How to Watch Youtube Videos without Ads
Although it is difficult to counter Youtube's AI, you can use some tricks to bypass the advertising system. By using the following methods you will be able to watch Youtube videos without ads.
1. Get a Youtube Premium Subscription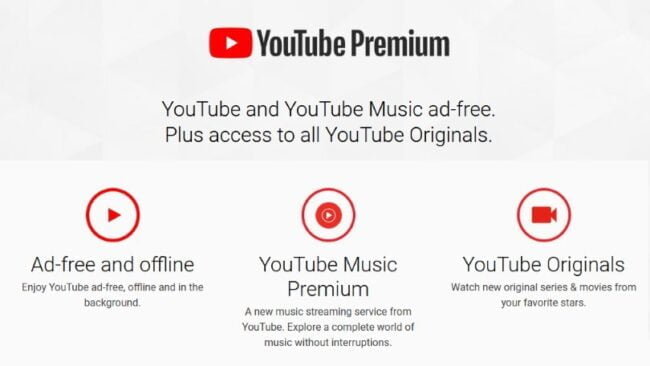 A Youtube Premium subscription is the best way to get rid of youtube ads. With a premium subscription, you can watch Youtube videos without ads. Plus, it will let you play videos in the background even when the screen is locked. Not only that, but YouTube Premium gives you access to features and content that a regular YouTube account does not.
YouTube Premium Plans
In the United States, the Personal plan for YouTube Premium (formerly YouTube Red) costs $11.99 per month after a one-month free trial. You can save more by choosing a family plan that costs $17.99 per month. If you're a student who can provide verification (required each year), the Student YouTube Premium plan instead costs $6.99 per month.
In India, the first plan of Youtube Premium starts at ₹79 per month as a student plan. The second plan is for an individual user which costs ₹139 per month. If you cannot afford these plans then you can go for the following methods.
2. Use Adblockers
Another easy way to stop those annoying ads is to use ad blockers. You can use adblocking apps and extensions which will block ads appearing on any YouTube video. This way you'll be able to enjoy ad-free youtube videos.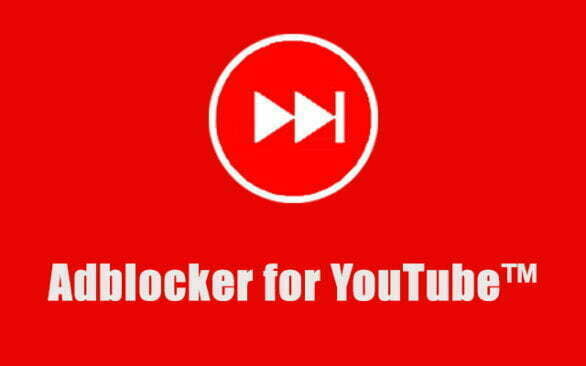 There are various adblockers available on the internet for every device and browser. So, which one should you go with? Here are some of the best adblocking apps and extensions for Android, iOS, PC, and browsers:
AdLock
AdBlock
AdBlocker Plus
AdGuard
TotalAdBlock
There are numerous third-party ad blockers available on the Google Play Store that claim to block ads on YouTube, but instead gain unauthorized phone access and steal users' data. So be careful while choosing an adblocker.
3. Popup the Youtube Video
Every ad that you see on YouTube videos is served to the video layout by its server. But what if we get the video out of the container? Perhaps you guessed correctly, this will remove the ads from the Youtube video.
There's a new trick that will allow you to watch YouTube videos without being interrupted by advertisements. You can load a YouTube video from its server to prevent the system from serving ads on the video.
To use this trick, simply insert '_popup' between 'watch' and '?' in the URL of a YouTube video.

For example, a URL for a YouTube video is "youtube.com/watch?v=…" You must now add '_popup' after the 'watch'. The URL will now look like this: "youtube.com/watch popup?v=…", as shown in the image above.
After completing the preceding steps, the YouTube video will open in a new simple window and play without ads.
4. Modifying Youtube Video URL
According to a Reddit report, you can bypass Youtube ads by simple customization in the URL. This trick will remove not only pre-rolled ads but also mid-roll and post-rolled ads. This is a bug on Youtube that hasn't been fixed yet.
To play Youtube videos without ads, you have to add an extra period (.) after '.com' in the URL of any Youtube video i.e "youtube.com./xyz".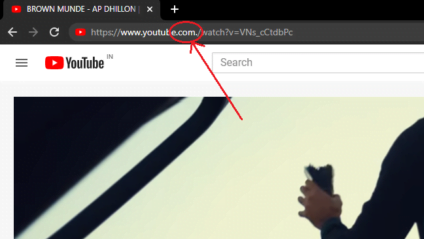 This method works because of the undefined hostname in Youtube's server. Youtube uses another server to show ads on structured videos without any duration. But whenever a user modifies the domain URL, it redirects to the video which does not contain any ads.
Although this bug may be fixed by Youtube, it seems they haven't recognized it yet. So you can use this trick until they fix it.
5. Use a Browser Extensions
You can use the Web Tools extension to block ads on Youtube in your desktop browser. Browser extensions provide additional features to web pages according to their properties.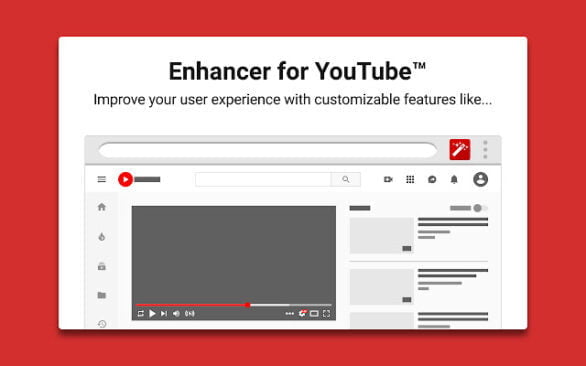 "Enhancer for YouTube" is one of the best tools that let you block ads on Youtube videos. Its additional feature gives you additional control over Youtube videos and enhances the user experience. It provides mouse and keyboard shortcuts to change screen size, playback quality, speed, etc.
It is available for many popular browsers like Google Chrome, Mozilla Firefox, Microsoft Edge, Opera, etc.
6. External Web Players
You can watch Youtube videos without ads by playing them on external web players. These external video player websites remove ads from Youtube videos and provide you ad-free videos.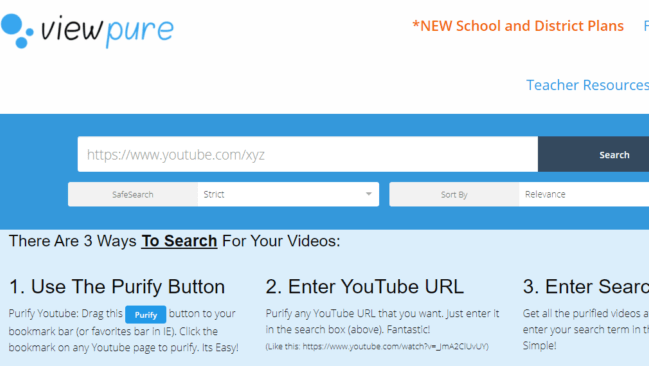 Here's how to play Youtube videos without ads via an external player:
Just copy the URL of the Youtube video.
Go to the ViewPure webpage.
Now paste the URL and click Purify.
This will eliminate all types of ads and serve you an ad-free video.
7. Youtube Clients
You've most likely heard of Youtube Vanced. It's a popular free YouTube client for Android that unlocks all of the features and access that YouTube Premium provides, as well as blocking ads. Not only that, but it has some extra features and settings that take the user experience to new heights.
The YouTube Vanced no longer works because the company has stated that it will cease support in early 2023. You can, however, try some other Youtube client apps in addition to Youtube Vanced.
Here are some free YouTube clients that are similar to Youtube Vanced:
Conclusion
You can watch Youtube videos without ads by following the above methods. Please keep in mind that YouTube ads are a way of earning for creators, so always try to consider watching videos with ads unless blocking is necessary for you.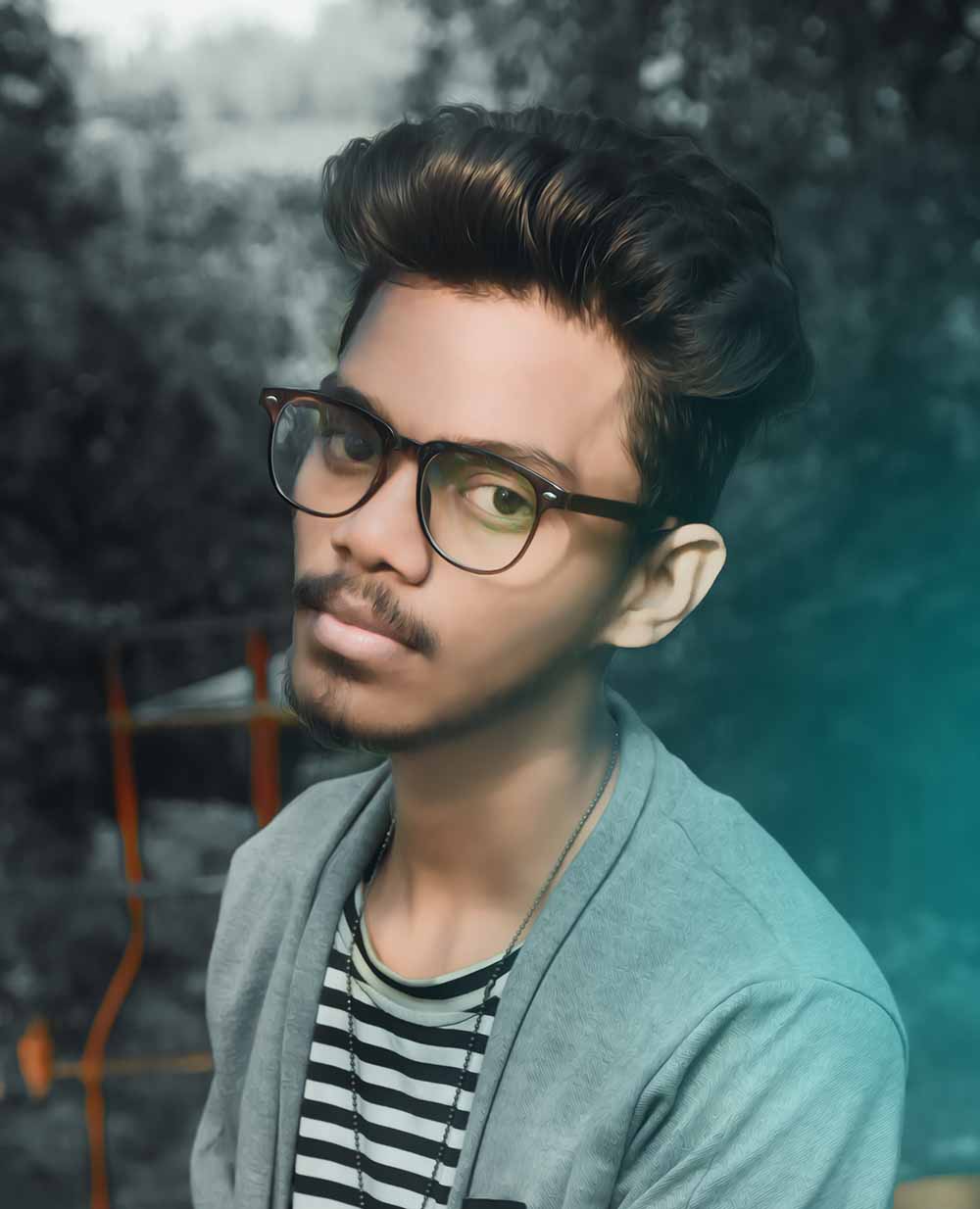 Chandramohan is a tech geek who enjoys writing about the Internet of Things, social media, and emerging technologies. He is an MCA student at GG University in Chhattisgarh with a strong foundation in computer science.