Garena developers have released a new set of redeem codes for Free Fire MAX today (21 February 2023). Players can get free diamonds, weapons, and skins in addition to other premium rewards by redeeming the codes.
After the ban on Free Fire and BGMI, Free Fire MAX has become one of the most popular battle royale games in India. Garena, the game's parent company, is doing everything possible to keep players engaged in the game.
Garena developers are consistent with the various events and offers in order to attract the most players. So, if you're one of those players who keeps playing and spending money in the game, we've got some active FF redeem codes to put a cherry on top.
Here are the latest Free Fire MAX redeem codes for today (21 February 2023).
Free Fire MAX redeem codes for today: 21 February 2023
By redeeming the following FF redeem codes, you can earn free diamonds, skins, outfits, and more.
V427K98RUCHZ
GCNVA2PDRGRZ
4ST1ZTBE2RP9
8F3QZKNTLWBZ
WEYVGQC3CT8Q
NPYFATT3HGSQ
UVX9PYZV54AC
J3ZKQ57Z2P2P
3IBBMSL7AK8G
B3G7A22TWDR7X
6KWMFJVMQQYG
FFCMCPSUYUY7E
X99TK56XDJ4X
MCPW2D1U3XA3
FFCMCPSEN5MX
HNC95435FAGJ
EYH2W3XK8UPG
BR43FMAPYEZZ
FF7MUY4ME6SC
FFCMCPSGC9XZ
MCPW2D2WKWF2
Some of the aforementioned redeem codes are only available to the first 500 users. As a result, try to redeem your rewards as soon as possible.
Steps to use Free Fire MAX redeem codes
Free Fire MAX players can redeem the FF codes using the Reward Redemption portal provided by Garena official. Here are the steps to use the Free Fire MAX redeem code:
Step 1: Visit the official Garena Reward Redemption portal using web browser.
Step 2: Log-in to your Free Fire MAX account using your linked platform such as Google, Facebook, Twitter, Huawei, and Apple etc.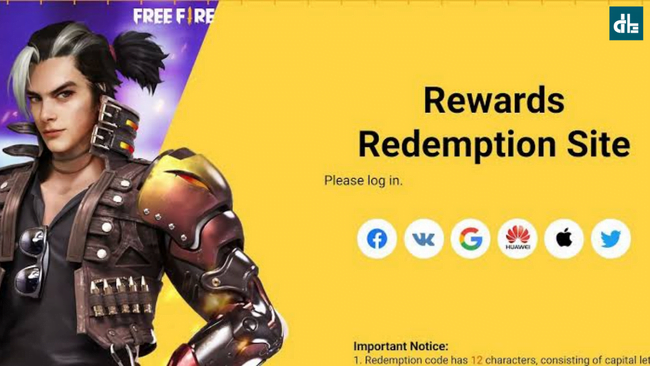 Guest accounts cannot redeem the codes as they cannot login into the site. Once you are logged in, check your nickname is correct.
Step 3: Enter the redeem code by typing manually or copy and paste the code into the redeem code section.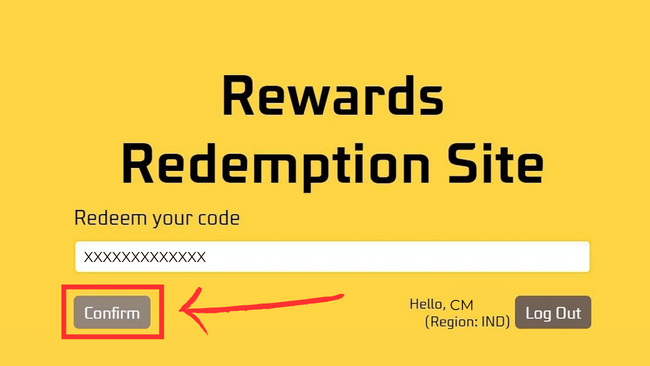 Step 4: Click the "Confirm" button on the left.
You have now successfully redeemed the code, and the corresponding reward will be credited to your Garena Free Fire MAX account within 24 hours.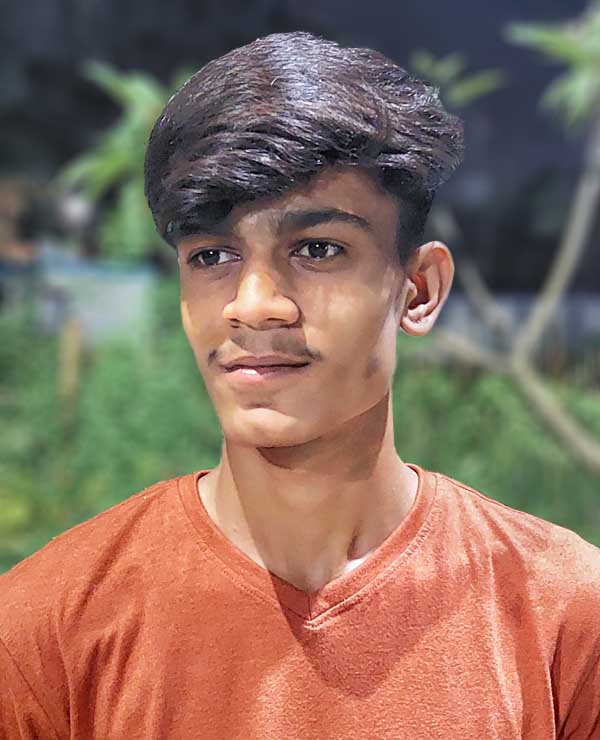 Aayush Mishra is a BCA student who enjoys gaming. He is a gaming enthusiast who covers the latest game news, reviews, and other gaming-related topics. He is particularly fond of horror and battle royale games.