Popular battle royale game BGMI has been banned in India and removed from the Play Store and App store as per Government orders. Here are the 5 best BGMI alternative games you can play after the ban.
Battlegrounds Mobile India (BGMI), a popular battle royale game, has now been banned in India. The game was suddenly removed from the Google Play Store and the Apple App Store, indicating that it can be banned soon. Finally, the Indian government has banned BGMI along with other Chinese apps by issuing a ban notice.
Krafton, the developer of BGMI, stated that the reasons behind getting BGMI banned are still unknown. The company has to say that they've been following the all rules and regulations and trying to settle down things with the Indian government. Considering the recent reports, it seems like BGMI is far away from getting unban and the game servers will soon become inaccessible to players like PUBG Mobile.
It might concern you what you can play once the BGMI gets permanently banned in India. What are the best BGMI alternative battle royale games for mobile? Well, here we've picked out the 5 best battle royale games that you can play instead of BGMI.
Top 5 BGMI alternative games
We have selected the 5 best alternative battle royale games of BGMI for you. The below-listed games provide almost the same battle royale gameplay experience as the BGMI does. Here are the 5 best BGMI alternative games you can play instead:
1. New State Mobile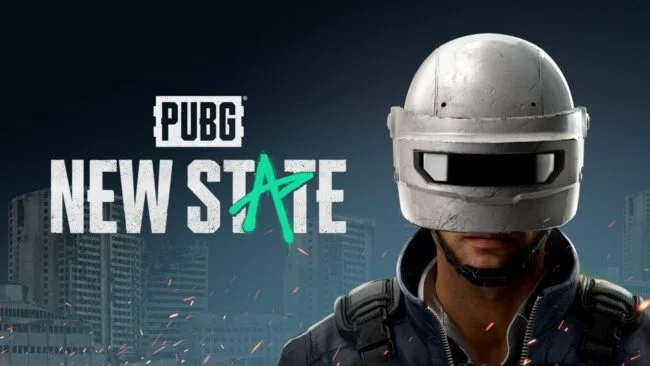 New State Mobile is an improved version of the PUBG Mobile Battle Royale game developed by PUBG STUDIOS, the same company that developed PLAYERUNKNOWN'S BATTLEGROUNDS (PUBG). The game is designed with high realistic and modern battle royale gameplay in mind.
New State Mobile's graphics and gameplay are based on the PUBG PC version. It has pretty much similar features and options to PUBG Mobile or BGMI. 64 players will enter the Troi Map in a new Extreme Battle Royale game that the developers recently added, equipped with weapons, armor, smoke, and other items. Additionally, there is a Round Mode that requires players to compete in the best-of-seven Team Deathmatches (TDM).
We strongly advise giving the New State Mobile a try if you want to experience a modern and dynamic battle royale gameplay. If you are a diehard BGMI player, there won't be much of a difference between these two since both BGMI and New State Mobile are made by the same company, Krafton.
Minimum Requirements:
CPU: 64-bit (ABI arm64 or higher)
RAM: 2GB or higher
OS: Android 6.0 or higher
Open GL 3.1 or higher / Vulkan 1.1 or higher
2. Call of Duty Mobile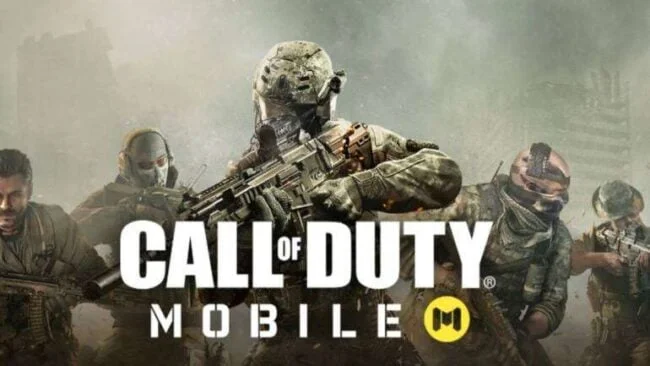 Call of Duty Mobile is a classic battle royale game launched by Activision in October 2019. Within a year of launch, the game had over 270 million downloads, grossing over US$480 million, the highest record in mobile gaming history. The game had already gained initial popularity due to its franchise, later the gameplay and its graphics helped the company hold several records.
Unlike other battle royale games, Call of Duty Mobile has the most similar features and gameplay experience as BGMI. The game has 100 players classic battle royale game with multiple map options. Apart from this, it has some special game modes such as 5v5 TDM, Prop Hunt, Rapid Fire, Sticks and Stones, 2v2, Capture the Flag, One Shot One Kill, Snipers Only, Gun Game, Attack of the Undead.
If you are looking for the best BGMI alternative game Call of Duty would be the best option than other battle royale games.
Minimum Requirements:
CPU: Dual-Core CPU clocked at 1.2GHz, 64-bit (ABI arm64 or higher)
RAM: 2GB or higher
OS: Android 5.1 or higher
3. Apex Legends Mobile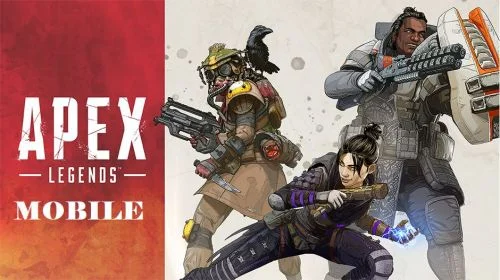 Apex Legends Mobile is a top-rated battle royale game launched in May 2022 by gaming giant Electronic Arts. It is an online multiplayer game where players battle each other using their favorite characters from the popular video game series.
In Apex Legends Mobile, you start off with three different heroes to choose from, each with unique skills and weapons. Each character has a special ability called "Legend" that gives them additional powers when activated.  There are currently 12 playable characters in the game.
There are three different modes in Apex Legends: Solo, Squad, and Royale. Each mode has its own set of rules and objectives.
Solo Mode: In solo mode, you are alone against the world. You must find weapons and equipment to help you survive.
Squad Mode: In squad mode, you work together with up to 3 teammates. You must protect each other while trying to complete objectives.
Royale Mode: In Royale mode, you compete against 100 other players. You must eliminate all others to win.
Unlike other battle royale games, Apex Legends has the best in-game character sets which makes it unique from the crowd. If you want to explore the different zone of battle royale gaming, you should try Apex Legends Mobile.
Minimum Requirements:
CPU: Dual-Core CPU clocked at 1.2GHz, 64-bit (ABI arm64 or higher)
RAM: 2GB or higher
OS: Android 6.0 or higher
Open GL 3.1 or higher
4. Fortnite Battle Royale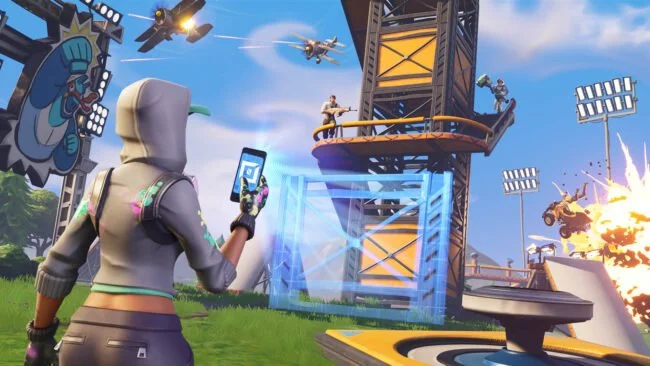 Fortnite, well known for its PC and console version is now available for mobile devices too. Fortnite Mobile is a free-to-play battle royale game developed and published by Epic Games in August 2018 (the same year when most battle royale games launched). Fortnite mobile is another great BGMI alternative game.
The concept of Fortnite Mobile is similar to other battle royale games such as BGMI, Free Fire, etc. You must enter a world with 100 other players and survive until the end, with the last person standing winning the battle. What makes Fortnite unique is the player's ability to customize or craft weapons.
In Fortnite Mobile, players get the option to choose various versions of a gun according to their color. The quality of Fortnite weapons is: white, green, blue, purple, and orange. It will affect the damage to the weapon. For example, the green M4 and the white M4 need 4 shots to kill a person, and the blue M4 only needs 3 shots.
The only disadvantage of Fortnite Mobile is that it is not available in the Play Store or App Store. However, you can get it from the official Fortnite website as well as other third-party app stores. It is one of the best BGMI alternative battle royale games.
Minimum Requirements:
CPU: Dual-Core CPU clocked at 1.2GHz, 64-bit (ABI arm64 or higher)
RAM: 2GB or higher
OS: Android 6.0 or higher
Open GL 3.1 or higher
5. Free Fire MAX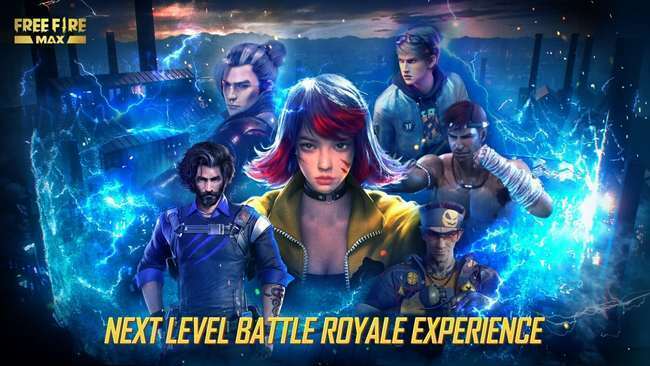 Free Fire MAX is an alternate version of Garena's original game Free Fire, which was released in September 2021. We would have been suggesting Free Fire as the best BGMI alternative game, but since it is banned in India as well, you can consider Free Fire Max as it is the best alternative game to Free Fire.
Free Fire MAX comes with highly realistic graphics and a new interface. It has an exclusive 360-degree lobby where you can access all the premium customization and options. The game is fully packed with all-new audio and visuals that you can experience right after starting the game. The login panel, maps, and the lobby has a new interface that provides more realistic gameplay.
The in-game weapons in Free Fire Max are more animated and advanced, providing a high-tech experience. Craftland is a special mode in Free Fire MAX where players can create and play their own custom maps.
Free Fire MAX is one of the most played battle royale games world widely. If you want to experience high technologist battle royale gameplay, you should try Free Fire MAX.
Minimum Requirements:
CPU: 64-bit (ABI arm64 or higher)
RAM: 2GB or higher
OS: Android 4.1 or higher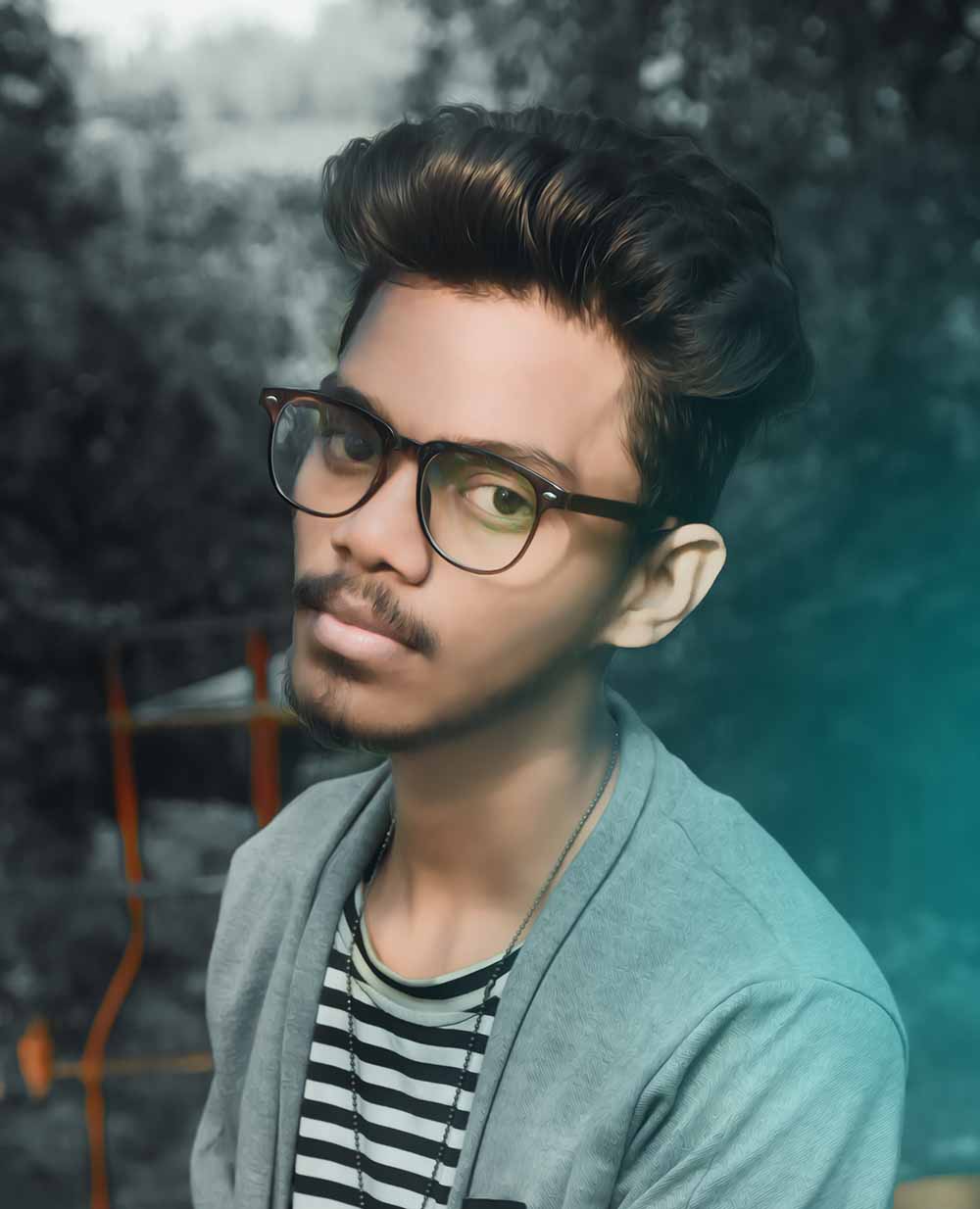 Chandramohan is a tech geek who enjoys writing about the Internet of Things, social media, and emerging technologies. He is an MCA student at GG University in Chhattisgarh with a strong foundation in computer science.