Motorola Moto E22s has launched in India on 17 October 2022. Should you buy it? Here are our thoughts and reviews on the Motorola Moto E22s.
Motorola has launched its new Moto E22s budget phone in India today, October 17th. The new budget phone appears to be quite good in terms of specifications and price offered.
Motorola recently launched its 'Moto E32' priced around Rs 10,499, and now the company has released a brand new 4g handset to compete in the entry-level market.
In this price range, the brand offers a 90Hz display refresh rate, which is quite surprising. Should you buy the Motorola Moto E22s? Is it worth buying Motorola's new budget phone at this price range? Here are our thoughts and in-depth reviews of the Motorola Moto E22s.
Inside the box
The phone and other accessories are packaged in a classic dark blue box with Motorola branding. The following are the contents of the box:
Moto E22s handset
Stylish SIM ejector tool
10-W charging adapter
USB type-C cable
Manual guides
Design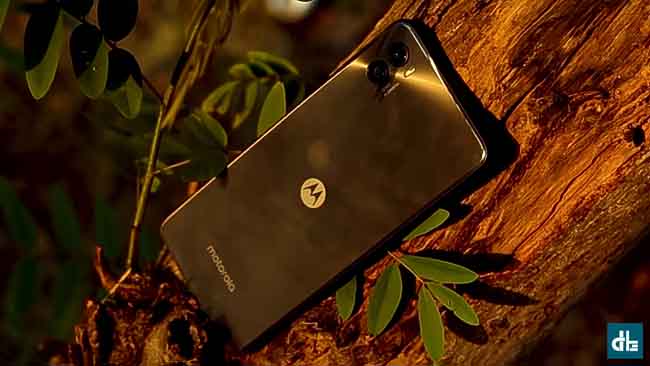 The Moto E22s has a glossy plastic back and a completely plastic frame. In comparison to other budget phones, the handset feels quite premium in the hand. The phone is 169g lighter and 8.49mm thicker. Because it is not that much slimmer or thicker, it will fit perfectly in your pockets or hand.
The Moto E22s is IP52 weatherproofed and has a water-repellent coating that protects the phone from water damage.
The volume up and down buttons, as well as the power button, are located on the right side of the phone, with a SIM tray on the left. A single speaker, a type-C USB port, and a microphone are located on the bottom. A traditional 3.5mm audio jack on the top connects speakers and earphones.
Additionally, there is a side-mounted fingerprint sensor that works quite faster.
Display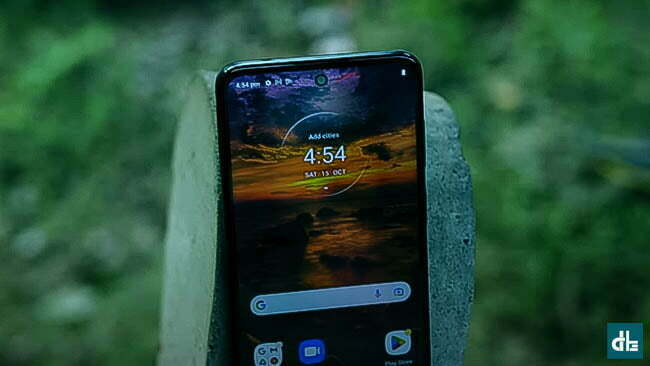 The Moto E22s features a 6.5-inch IPS HD+ display with a punch hole notch at the top. The phone has a buttery smooth scrolling 90Hz refresh rate display with a 20:9 aspect ratio and 500 nits of peak brightness, making it usable outside.
While watching YouTube videos, the Moto E22s' LCD display produces a good picture quality. However, Widevine L1 is supported when playing content on streaming platforms such as Amazon and Netflix.
Overall, the display would be really adorable for a budget smartphone in this price range.
Camera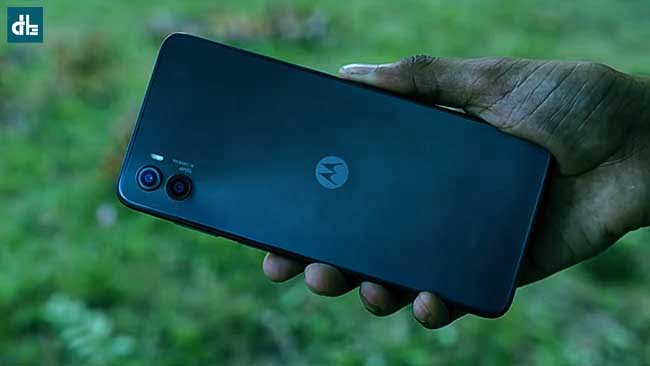 The Moto E22s has a dual camera setup on the back with a 16MP AI-powered camera system and a 2MP depth sensor, as well as a flash. It supports dual capture technology, which allows you to shoot video and take photos with the front camera at the same time.
With its 16MP camera, the dual camera on the Moto E22s takes decent photos. Also, the depth-sensor performs admirably when it comes to capturing portrait bokeh photos. The phone can record videos at 1080P resolution at 30 frames per second with no stabilisation support.
Time Lapse, Dual Capture, Face Beauty, Live Filter, Panorama, Pro Mode, Night Vision, Portrait mode, and HDR are among the exciting features of the 16MP AI camera.
It has an 8MP selfie camera that takes average photos when compared to other phones. However, portrait selfies are far superior in this price range.
Performance
The Moto E22s is powered by a 2.3GHz octa-core MediaTek Helio G37 processor with 4GB RAM. The processor is not designed for gaming or heavy tasks, as should be obvious. It cannot handle multiple applications at once and can only be used for day-to-day tasks such as video playback and social media applications.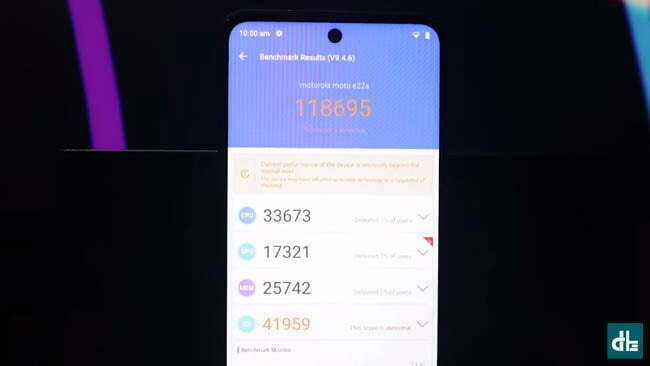 We ran a Moto E22s test benchmark, and the AnTuTu score was 118695, indicating a lack of CPU performance. We did not test any games to see if they would run because it is not a gaming phone. So, if you enjoy hardcore gaming, the Motorola E22s is not for you.
Battery
The Motorola Moto E22s has a 5000mAh battery that can last up to two days in normal use. To power it up, the brand provides a 10W fast charging option, which is quite slow but acceptable given the price range of this budget phone.
OS & UI
The Motorola Moto E22s, as expected, has no bloatware and has a clean interface. The best thing about Motorola is that they always provide phones with simple and neat operating systems, and this trend has continued.
The phone runs on Android 12, but unlike Xiaomi or Realme, I didn't notice any Motorola UI interference, indicating that the operating system is purely stock Android, which is excellent for user experience.
Price & Availability
In India, the Motorola Moto E22s has been launched in a single variant with 4GB RAM and 64GB ROM. There will be two color options: Arctic Blue and Eco Black. The Motorola Moto E22s is priced at Rs 8,999 in India and will be available on Flipkart and retailer stores on October 22nd, 2022.
Final Verdict: should you buy Moto E22s?
The Motorola Moto E22s has almost everything that a budget phone in this price range should have. The 90Hz refresh rate is also a nice touch.
The only thing that makes me hesitate before purchasing it is its processor. If you are a gamer or a heavy user who does a lot of multitasking, the Moto E22s is not for you.
However, if you are a regular user looking for a good phone for everyday use with value-for-money specs, the Motorola Moto E22s is one of the best budget phones for you.
Since it has launched during the Amazon Diwali Sale, you can get one to gift to your loved ones.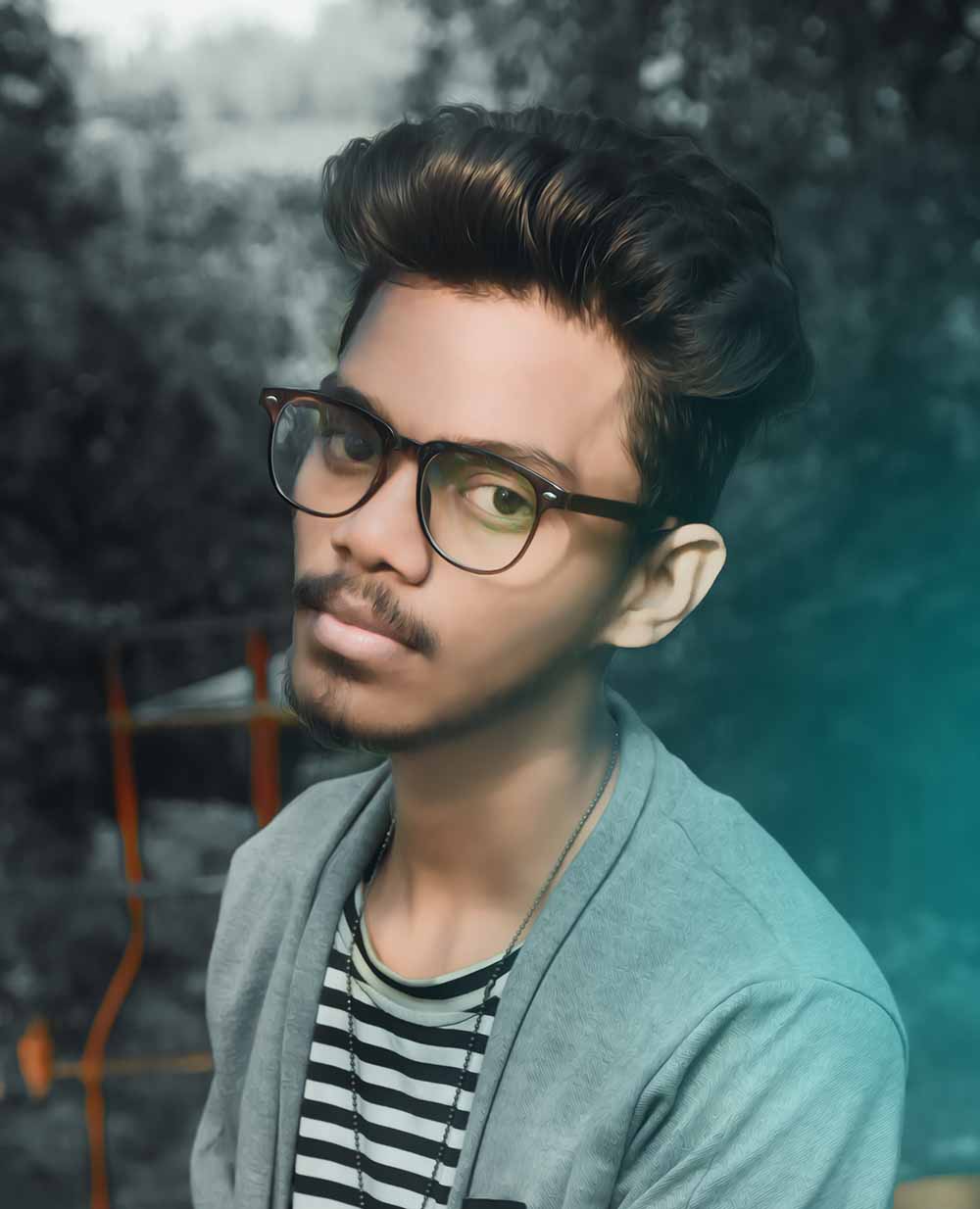 Chandramohan is a tech geek who enjoys writing about the Internet of Things, social media, and emerging technologies. He is an MCA student at GG University in Chhattisgarh with a strong foundation in computer science.