Google Pay is one of the best UPI payment apps in India. But is it safe? What is the daily limit in Google Pay? How to use it? Here is an ultimate guide to Google Pay.
Contents 
The National Payments Corporation of India (NPCI) launched the Unified Payments Interface (UPI) in India in 2016. It is a peer-to-peer (P2P) and person-to-merchant (P2M) transaction facilitation system for interbank payments that is instantaneous and real-time.
Since the launch of UPI in India, several payment apps like BHIM UPI, PhonePe, Paytm, etc have emerged and Google Pay is also one of them. The BHIM app was the first payment app introduced by the Indian government. Following that, many companies rose to prominence by launching their own UPI app with a better interface and simpler system.
Google Pay, formerly known as Tez, is one of the best UPI apps in India created by Google. Unlike other payment apps such as PhonePe and Paytm, Google Pay does not make extensive use of public advertising. This is why people are always concerned about the customer support and safety of Google Pay. Is Google Pay have transaction limits?
So, here's an ultimate Google Pay guide that answers all of your frequently asked questions, such as how does Google Pay work and how to send or receive money in Google Pay?
What is Google Pay?
Google Pay is a popular UPI app that allows users to send and receive money using their phone numbers from friends and family. It is completely free to download and use. It is one of the simplest and quickest ways for people to send and receive money via their phones. It works by connecting to your bank account and allowing you to send money to others in seconds.
How does Google Pay Works?
For making transactions, you will need to link your bank account to your Google Pay account by using a debit or credit card. Once you setup a payment method, you will be able to send or receive money in Google Pay.
Keep in mind that Google Pay needs your registered mobile number SIM to be connected to your smartphone in order to validate each transaction you make.
Apart from sending and receiving money, Google Pay offers its users many opportunities to earn money by playing games and participating in competitions. Google Pay has many such features that make it easy to use. Here's how the key features work in Google Play.
Google Pay Workflow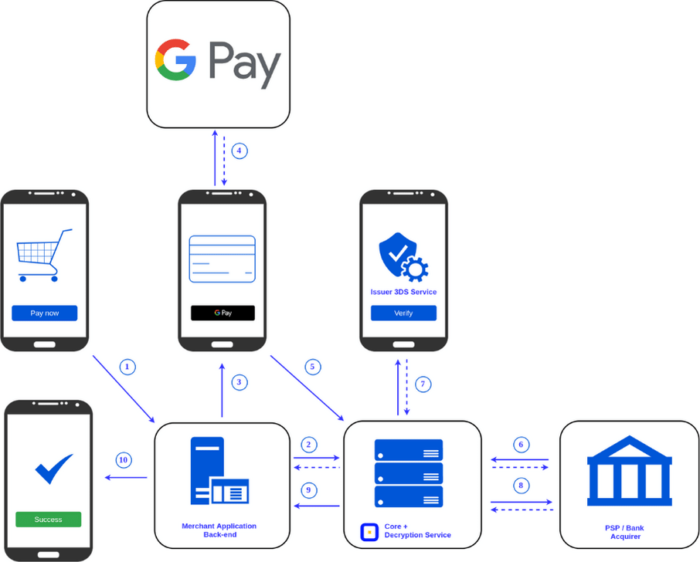 Google Pay workflow goes through several stages that are implemented in the backend. When a user uses Google Pay to pay or receive money, the backend system communicates with the bank servers. If the system and servers can successfully communicate, the request is processed; otherwise, it displays temporarily unavailable. The 3DS service protects the entire transaction process.
Here are some key features of Google Pay:
Send money
Google Pay makes sending money easy with features such as one-tap payments, no fees, and no minimum balance required. With Google Pay, you can also make purchases at participating retailers and pay bills online.
Receive money
If you're looking for ways to receive money, Google Pay is a great option. You can use the app to receive money from anyone who has the app installed on their device. This includes people you know through social media, email, text messages, or even by phone call. You can also receive money from businesses that accept Google Pay.
Set Up Automatic Payments
Once you've set up automatic payments, you won't need to worry about remembering to pay bills or sending money to others. You can choose how often you want to make payments, whether you want them weekly, monthly, or biweekly. You can also select the amount you want to transfer each time.
Manage multiple bank accounts
If you have multiple bank accounts, you can manage them all through Google Pay. Just log into your account at any time and view your balances, recent transactions, and more. You can even add new accounts by scanning a QR code with your smartphone camera.
How to install Google Pay
Google Pay can be downloaded from your smartphone's app store. If you have an Android phone, you can get it from the Play Store. Google Pay can be downloaded by iPhone users from the Apple App Store.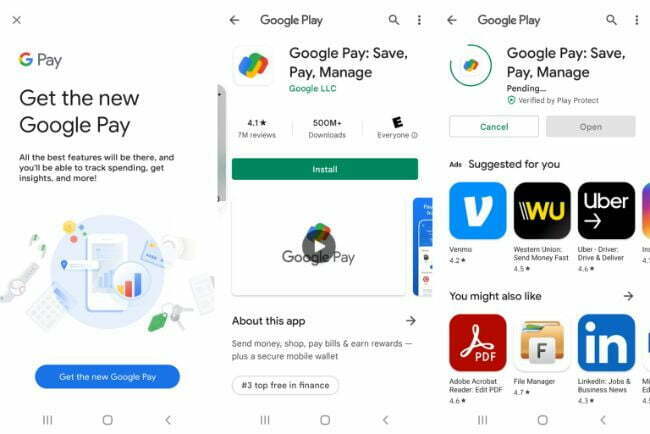 To install Google Pay on your Android smartphone, follow these steps:
Open the Play Store.
Search and find the Google Pay app.
Now tap on Install.
Done.
To install Google Pay on iPhone, follow these steps:
Open the App Store.
Search the Google Pay app.
Find it and tap on Get.
Done.
How to set up Google Pay
You'll need a Google account to set up Google Pay. So make sure you've got a Google account signed in on your phone. If you don't already have a Google account, you can create one by following our step-by-step guide to creating a Google account.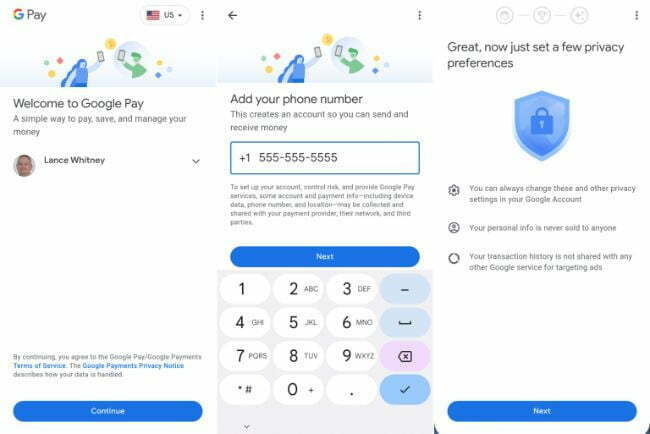 To set up Google Pay on your smartphone, follow these steps:
Open the Google Pay app.
Choose the Google account to link with and tap Continue.
Now enter the mobile number associated with your bank account and tap Next.
Again, tap Next.
Now your Google Pay account will be created.
How to add a payment method in Google Pay
You can add your bank account and credit or debit card as a payment method in Google Pay. Just make sure that your bank account or card is linked to the same mobile number that you use for Google Pay.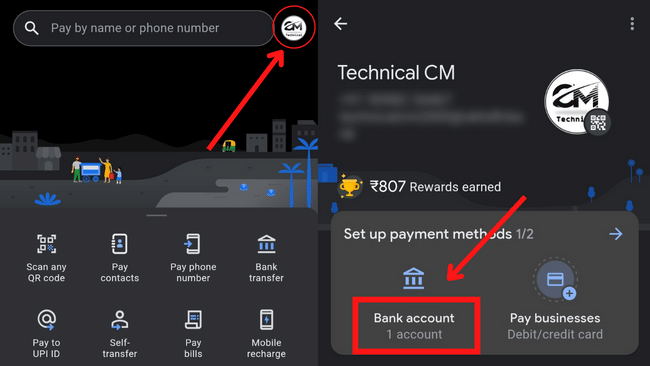 To add a bank account or credit/debit card in Google Pay, follow these steps:
Open the Google Pay app.
Tap on the Profile at the top right corner of the screen.
Then tap on the Bank account section.
Now select your Bank name.
Enter the mobile number registered with your bank account.
Following that, Google Pay will send an SMS to your bank for verification. You don't need to do anything; Google Pay will automatically verify it.
That's it; your bank account is now linked to Google Pay.
How to send money on Google Pay
Google Pay can be used to send money in a variety of ways. You can send money to friends directly from Google Pay by searching for them in your contact list. You can also get the profile and send money by entering your phone number or UPI ID or scanning the QR code. You can also send money to him via bank transfer by entering his bank account and IFSC code.
To send money on Google Pay, follow these steps:
Open the Google Pay app.
Choose a method to send money, such as UPI ID, mobile number, QR code, etc. For example, we'll send money via phone number; to do so, select 'Pay phone number'.
Enter the payee's phone number and select the profile.
Next, tap on Pay and enter the amount.
Then it will ask you for location permission. Grant it.
Now enter the 4 or 6-digit UPI PIN and proceed.
Done, your money will be sent to the contact.
Where do I find my UPI ID in Google Pay?
You can find your UPI ID in bank account section inside the Profile. Here's a step-by-step guide on checking UPI ID in Google Pay.
FAQ–Google Pay
Is Google Pay safe?
Google Pay is the most secure UPI app among the others. Google Pay transactions are protected by multiple layers of security, and all payment information is stored on secure servers. There's no need to be concerned about safety because Google manages all of its servers.
What is the daily transaction limit in Google Pay?
The daily transaction limits varies on the bank and your account type. However Google Pay allows users to make transactions upto Rs. 1,00,000.
Is Google Pay better than PayPal?
Google Pay is much better than PayPal in terms of easier UI and fast transactions. However when it comes to international transaction, Paypal is unbeatable.
How much Google Pay charges per transaction?
Google Pay does not charge any transaction fee. Google Pay allows you to make an unlimited number of payments without any transaction fees.
When Google Pay refund money?
It usually takes 3-7 days for Google Pay to refund the deducted amount to your bank account. However sometimes it refund the money to the respective bank account within 24 hours of the transaction.
How do I get refund in Google Pay?
You don't have to do anything to get a refund in Google Pay. If the transaction is done and the beneficiary concerned does not receive the amount, Google Pay will refund the amount within 7 business days.
How Google Pay earn money?
Mobile recharge and service bill payment is the only way Google Pay makes money. Google Pay takes commission from companies for every bill payment and recharge.
Can you make International transaction in Google Pay
No, Google Pay only works through national banks. Unlike PayPal, there is currently no way to make international transactions in Google Pay.
What is Google Pay customer care number?
You can call customer service at 1800-419-0157 if you need assistance with a payment or have any other problems.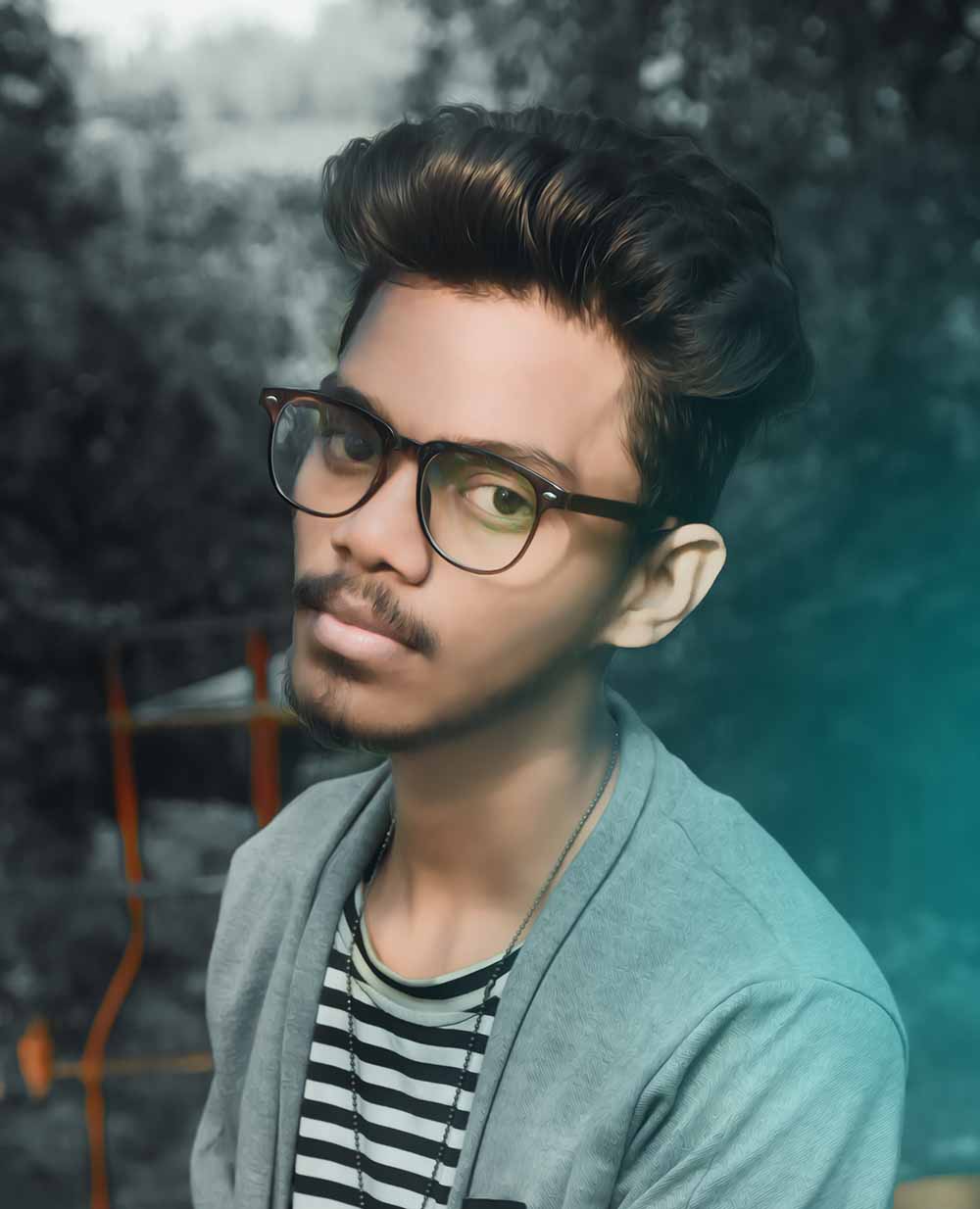 Chandramohan is a tech geek who enjoys writing about the Internet of Things, social media, and emerging technologies. He is an MCA student at GG University in Chhattisgarh with a strong foundation in computer science.