How to make your computer faster, you can see well in this article. If your computer does not run fast, then you should do all the methods mentioned in your computer properly. So that your computer works like a new system.
When your computer runs down, you all know how frustrating it feels. If your computer runs slow on doing any task then you are not disappointed. Let me tell you, many people start thinking of buying a new computer by running the computer slowly.
But if your computer and laptop do not work fast, then do not consider buying a new computer. If you read the tips mentioned in this article to the last, then you will be able to make your computer and laptop fast by yourself.
Many of you must be wondering, what Windows will these trips work with. Let me tell you, it will work fully on all Windows 7, 8, and 10, Trips. Today, everyone wants their work to be fast on the computer. Here are all the ways you can run your computer efficiently.
1. Check Your Hard Disk Space
For all of you, as a rule, freeing up at least 15% of hard disk space is very important for a computer to run smoothly. To check your hard disk space you should use the following steps:
You open the file explorer. It has an icon that looks like a folder option with a blue clip. You can get this from the taskbar or the Windows Start menu.
You have to click on this computer.
You check the disk drive location. It has all the disk drives listed below as "drives and devices". There is a bar graph next to each disk drive that shows you how much space has been used in it.
Note – This is a cleaning program that will help you free up hard drive space by removing temporary files, clearing browser history, deleting cookies, clearing the Windows registry, and defragmenting your hard disk.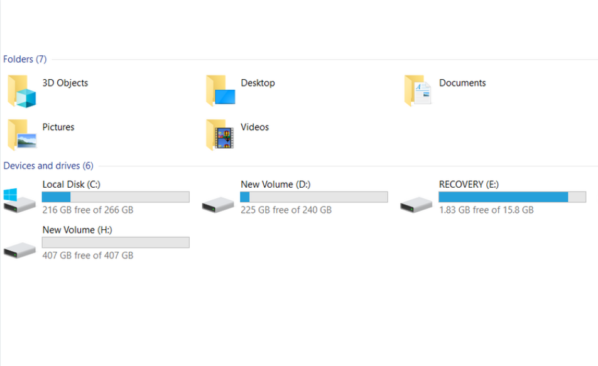 2. Close Unused Tabs
If you're working on a big project, and you've opened a lot of tabs, So, let me tell you that it is necessary to close the old tab while working.
After completing the job, most browsers require you to restore the previous tab again. It always keeps your browser clean and helps a lot in working. make 
3. Uninstall unnecessary programs
It is very important to remove those programs which are used occasionally. To remove the program, first of all, go to Control Panel Features> Remove / Uninstall the program which is unnecessary. Doing so frees up your storage, and makes your computer faster Work.
4. Stop unnecessary programs from starting when the computer boots.
I will explain two simple ways to prevent unnecessary programs from the beginning.
Method 1.
When you turn on your computer, some programs start running. So that it starts loading quickly. To prevent this, you have to go with startup options and services. Watch it step by step –
First, Right-click the taskbar under the display.
Then, you click on the Task Manager option
Now, click on All Options at the top of Task Manager.
Then, you click the Startup tab at the top of the screen.
Now, click on the unnecessary application. And click on Disable in the bottom right corner.
Method 2.
First, find the menu option "MSConfig" or "task manager" on the bottom left side. After searching, select the startup option to see a list of all programs running while you boot your computer, that needs to be unchecked unnecessarily. You disable all unnecessary programs in the startup option. This way your computer and laptop can avoid slowing down.
5. Change the power plan of your computer to High-Performance mode.
When the computer runs slow, it may mean that your device is running at low performance, or saving battery mode. If you change the power plan, your computer will speed up. make your computer faster
First, you search the control panel in the Start menu.
Then, click on the control panel.
Now, you click on the power setting option on the right side.
Then, you click on the power plan change.
Then, you can change and save it in the power plan.
6. Clean up temporary files on your computer
Every time you boot a computer or use applications, a lot of temporary files are generated on your computer. It takes up a lot of your storage. Also slows down your system. Due to this, you are disturbed by your computer. If your system also runs slowly, then It is necessary to clean the temporary files.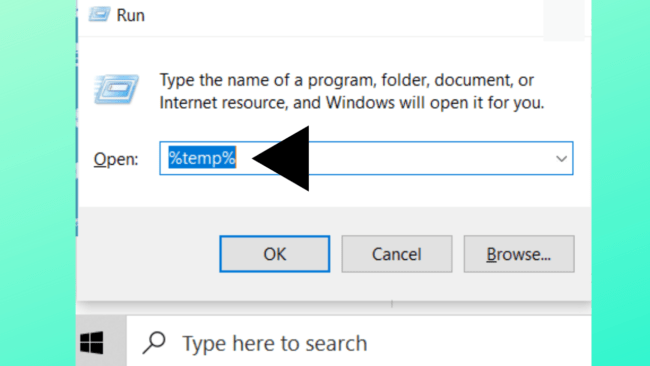 To clear the temporary files, you have to press "Windows + R" and then you have an option to fill them. You should type %temp% in that option, and permanently delete all the existing files from ctr + A. You leave only those files that the system is unable to delete. You also have to click on the skip option.
7. Restart your computer
When you are working on a program on your computer, and the computer is not running fast, you have to restart or shut down your computer. Recombinant memory is refreshed. And a slow computer/laptop becomes temporarily faster.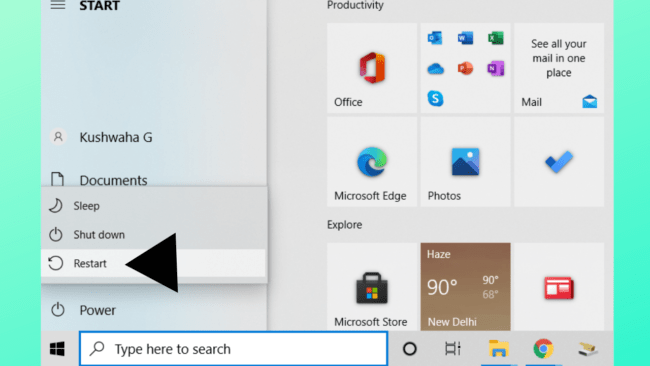 Another noticeable thing is that before shutting down the computer, you have to close the tabs of all the projects you have worked on. The special thing is that you restart your computer at least 4 times a week.
8. Delete internet browsing history
When you search anything in the browser of a computer, it gets saved in your browser history. This slows down your system. It may be a good idea to delete browsing history at all times. Because this system cannot be removed automatically. For this, you have to delete the history.
9. Add RAM to Your Computer
The complete form of RAM is random access memory. If your computer has 4 GB of RAM and you want to run many programs, you can add more RAM to it, which will speed up the work speed of your project.
Let me tell you, the more programs you use, the more RAM is required. If RAM is low, it is not able to process large files fast or if the computer performs multiple operations at the same time the computer may slow down.
It is important that you see whether there is a need to add more RAM to your computer. First, you initialize the task manager by pressing Ctrl + Alt + Del on your keyboard. Then, you click on the Display option at the top. Now, you search for physical memory (MB).
If you know that the number next to "available" is less than 25% of the total MB, then you need to consider adding RAM. Let me tell you, adding RAM may not make your computer faster but it can help you to open multiple tabs at once. You can go to a technology expert to add RAM to the computer. If you also have an expert, you can decide to add yourself.
10. Backup your data
If you have a lot of data on your computer, then store it in a drive. This will empty the memory of your computer. This will make your computer faster. Make your computer faster.
The following are some ways to back up a computer:
A hard drive is required. Or you can do an online backup (more file sharing) through Google Drive, Amazon Drive, Dropbox, etc.
Let me tell you, you can easily back up your CD and storage through a hard drive.
11. Run disk defragment
When the data falls apart, you should search for pieces of files that are spread on your computer's hard drive. This defragmenting will organize your data and free up space. So that your computer can access data faster.
Let me tell you, Windows 7, 8, and 10 are able to automatically defrag their hard drives. If using an older version of Windows, you need to defrag your hard drive. To defrag your hard drive on Windows 10, you need to use the following steps:
First, click on the Windows Start menu.
Then, you type defragment and click defragment and optimize the drive together.
Select a drive.
Now, we have to click on optimize.
12. Run disk cleanup
Disk CleanUp cleans up hundreds of megabytes by removing your temporary files, and unnecessary system files, and emptying your recycling bin. If you want to run disk cleanup, use the following steps:
First, click on the Windows Start menu.
Then, type Disk Cleanup.
Now, click on the disk cleanup icon.
Now, select a drive.
Then, click on Ok
Last, check the file type you want to clean and click Ok.
To make your computer faster, follow the tips mentioned in this article. I hope your computer runs better than before. The stated information is for both laptops and computers.
If your computer does not run fast, then you should do all the methods mentioned by me on your computer properly. I hope that after doing this, your computer will get faster.
You remove unnecessary files, data, etc. from your computer. Slow running occurs only when the system RAM is full. You delete your laptop's browser history 3 to 4 times a week.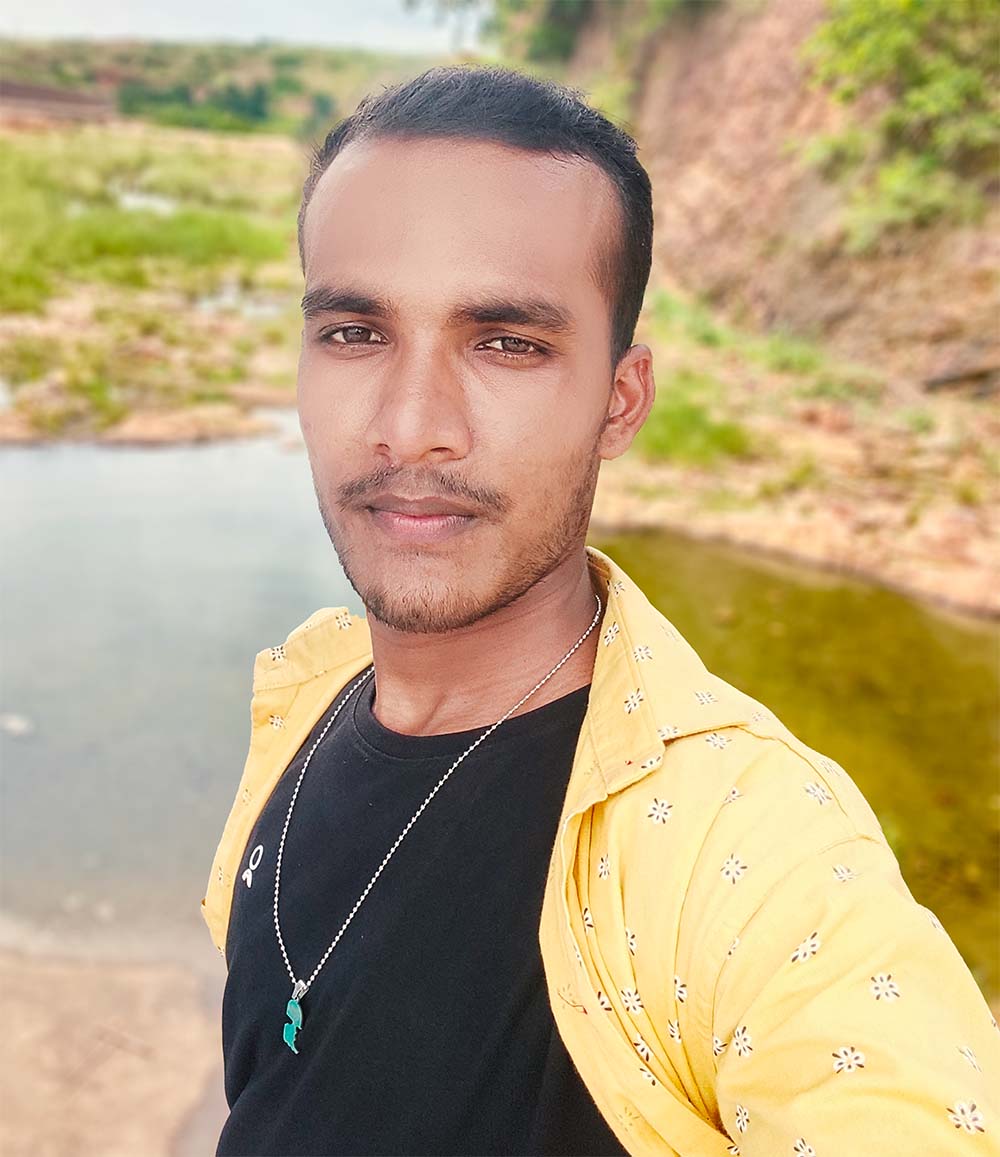 Chandan Kushwaha is chief editor at Digital Bachat. He has a mastery in computer applications and hardwares, which is why he has been covering computer and laptop topics for three years.