How to Download Videos from Twitter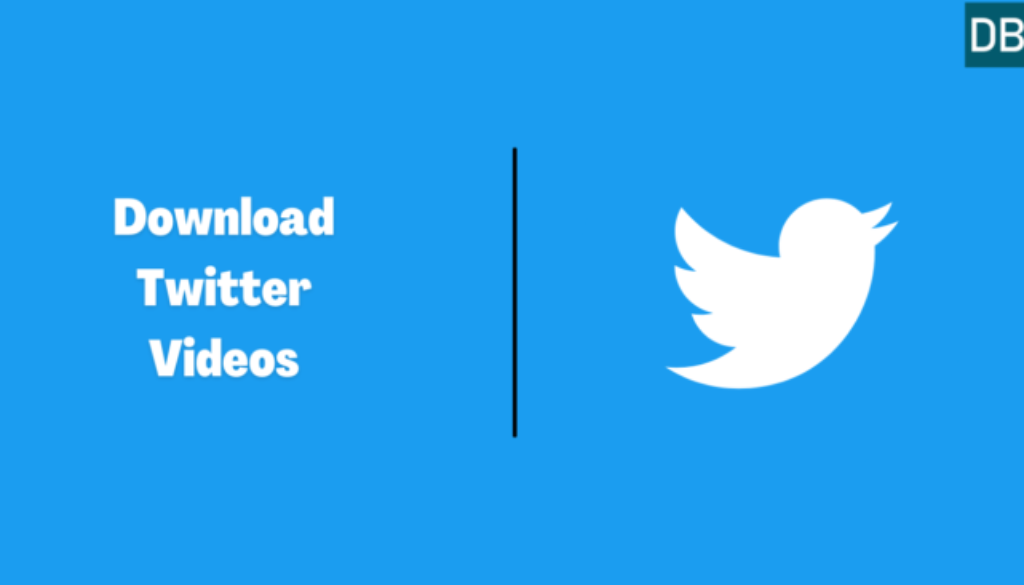 You can easily download Twitter videos using online downloader websites and apps. Here is a step-by-step guide to download videos from Twitter.
Contents
Twitter is a huge platform to communicate and share ideas. It is a microblogging and social networking service that allows users to interact through posts and messages called tweets. It is being recognized by the signature bird logo, better known as the Twitter bird.
Tweets are visible to the public by default while senders can also restrict the delivery of messages to their followers. Users can also block and mute other users and a retweet is forwarded to other individual tweets on their own feed.
Every photos and videos are public and available to be embedded anywhere but unfortunately there is no option available to download any media files in Twitter.
All photos and videos shared on Twitter are publicly available and can be directly embedded anywhere but unfortunately there is no option to download any media files like photos, videos and GIFs in Twitter.
So is there any way to download videos from Twitter? —You can use certain websites and applications that allow users to download Twitter videos directly to your device by sharing the video's URL. Here we have mentioned 3 ways to download videos from Twitter on Android, iOS and Desktop.
1.

How to download video from Twitter on PC

You can download a video from Twitter by using online downloader websites on your PC. All you need is a browser such as Google Chrome, Mozilla Firefox, Microsoft Edge, etc.
To download a video from twitter on desktop:
Open the Twitter on your desktop browser and find the video you want to download.
Next, right-click on the video, and select 'Copy Video Address'.
Now open SaveTweetVid on the browser then paste the video URL in the address bar.
Tap on the Download button.
Now choose the video quality and tap on download again.
This will download the Twitter video with selected resolution right on your desktop.
2.

How to Download videos from Twitter on Android

You can use an application in order to download the Twitter videos on your Android device. There are a lot of applications available on Google Play Store that will let you download a Twitter video on your Android smartphone.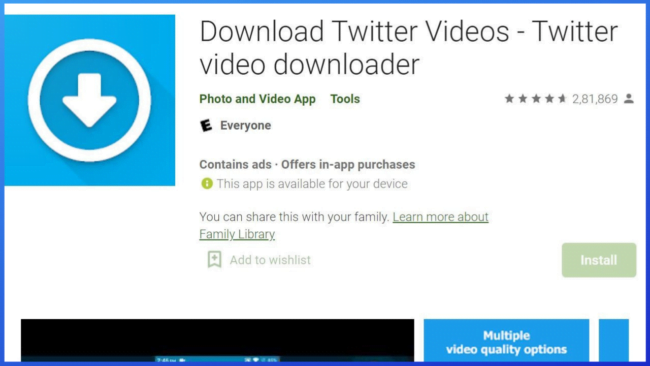 To download a Twitter video on Android:
Open the Play Store on your Android device.
Find the 'Twitter Video Downloader' app and install it.
Now copy the Twitter video URL you want to download.
Then, open the Twitter Video Downloader app and paste the URL in it.
After pasting the link, tap on Download button in the lower right corner.
This will download the video directly to your Android phone. You can find those videos in the Twitter Video Downloader folder or in your phone's gallery.
3.

How to Download Twitter Videos on iOS

The process of downloading videos from iOS on Twitter is a bit complicated as compared to Android or desktop. To download videos from iPhone, you have to first download the Documents by Readle or My Media application to your iPhone.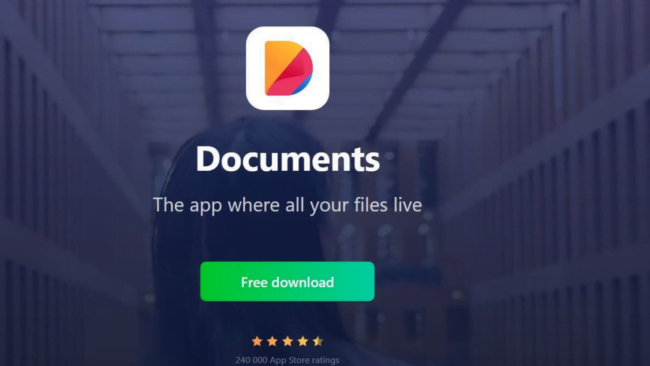 After this, you have to follow these steps:
First, open the Twitter app on your iPhone and go to the video tweet.
Tap the Share button, and then select Copy Tweet Link.
Now open the My Media or Documents by Readle app.
A browser icon will appear in the lower right corner, tap on it. This will then take you to the in-app browser.
Type 'twittervideodownloader.com' in the browser, and then open the website.
Paste the copied URL link there and tap on the download button.
A new link will pop up and the video file will be downloaded.
After this, your video will be saved in the app. Next, you'll need to open the video in the app, and tap Save to Camera Roll to save a copy of your Twitter video to your iPhone. In this way, you can download Twitter videos from it.
Conclusion
Hope this article helped you, now you will be able to download Twitter videos in Android, iOS, PC. Keep in mind that these apps and websites provide the same quality of the videos in which they are uploaded. So you will not be able to download bad quality videos in high quality.
The apps and websites we have mentioned above are completely free and easy to use. You don't need to pay a single penny to download or save videos from Twitter. The best thing about these websites is that they can convert these videos to mp3 as well.