Are you a traveller or a businessperson who needs to leave the office? You'll most likely have to catch trains frequently. If that's the case, it's obvious that you'll have to queue on platforms or in cybercafés to book train seats. In that case, you're probably aware of how costly and time-consuming the process is.
This is why the Indian Ministry of Railways has launched the IRCTC public service (Indian Railway Catering and Tourism Corporation). The publicly accessible online portal allows users to access all Indian Railway services via the app or website, eliminating the need to queue at the counter to book tickets.
To use the IRCTC service, you must first create an account in IRCTC, as described in detail in this article.
What is IRCTC?
The Indian Railway Catering and Tourism Corporation (IRCTC) is a public-sector organisation in India that provides ticketing, catering, and tourism services for the Indian Railways. It allows users to book and cancel Railway 'Tatkal' (emergency) tickets via its app and websites.
Aside from that, IRCTC provides its users with information such as live train status, PNR status, seat availability, and so on. However, before you can use any of these services, you must first create a new account with IRCTC.
Stick with this article as we walk you through how to create an account in IRCTC right now from your phone or computer.
How to create a new account in IRCTC
You will create a new account in IRCTC before booking a train ticket. To create a new IRCTC account, you must have a new Gmail/phone number that has never been used in IRCTC before.
There are 2 methods to create an account with IRCTC:
IRCTC Rail Connect app
Official website of the IRCTC
Method 1: Create an IRCTC account using the app
Step 1: Download the IRCTC Rail Connect app from the Play Store on your Android device.
Step 2: Open the app and tap "Login" in the top right corner.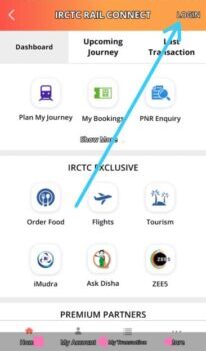 Step 3: You will see a registration option. Tap "Register User."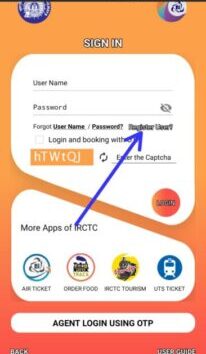 Step 4: Now you must correctly fill out all of your personal information:
Mobile Number
Email ID
Username
Password
Confirm Password
First Name
First Name
Middle Name
Last Name
Date of Birth
Nationality
Security Question
Security Answer
Business
Marital Status
Complete all the fields and then tap the "Next" button.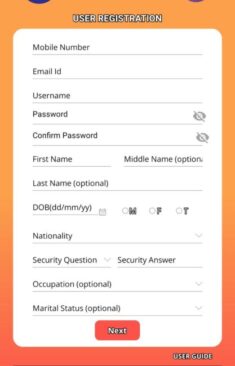 Take note of the username and password, as you will need them to log in to IRCTC.
Step 5: Fill in the residential information such as street, area, country, postcode, city, state, and so on. After filling out all of the residential information, tap the "Next" option.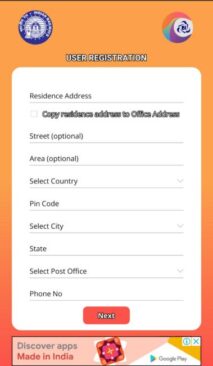 Step 6: Verify your IRCTC account information by using your mobile number and email address.
Enter the phone number first, then click "SEND OTP." The entered phone number will receive an OTP. After receiving the OTP, enter it and tap "Verify User." Similarly, you must verify your email address.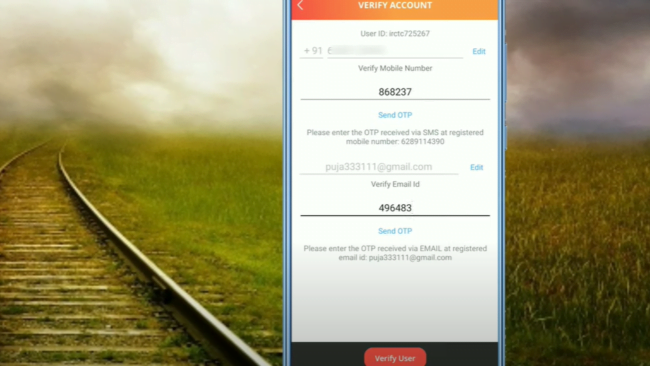 Step 7: To log in, enter your User Name, Password, and Captcha Code, then click "Login."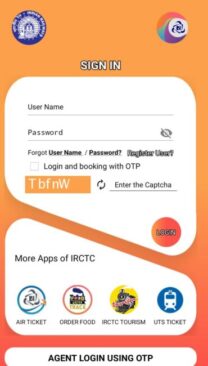 That's it; you've successfully registered with IRCTC via the IRCTC Rail Connect app. You can now access your account through the IRCTC app or website.
Method 2: Create an account on IRCTC official website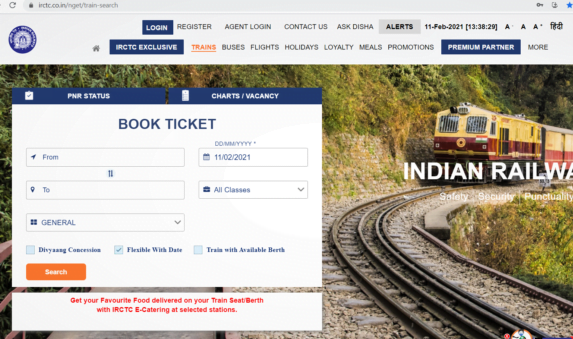 Step 1: Visit the IRCTC official user registration site.
Step 2: In the Basic Details section, fill in the details such as Username, Password, Language, etc. Once you've entered the basic details, click "Continue".
Step 3: In the Personal Details section, fill in your details such as Full Name, Occupation, Date of Birth, Phone number, etc. Once you've entered your personal, click "Continue".
Step 4: In the Address section, enter your residential details such as Pin Code, Area, State, Post Office, City, etc.
Step 5: Agree to the terms and conditions by checking the box. Enter the Captcha code and click "Register".
Step 6: Now, enter the OTP code sent to your registered phone number/email ID to verify the account. Click the "Submit" button.
You will then be prompted to create a PIN. Enter a PIN and confirm it by repeating it.
Your IRCTC account has now been created using the IRCTC's official website, and you can log in with the username and password you specified when creating the account.
Conclusion
It's a much better to book trains, check trains status and other train-related stuff by yourself using the IRCTC app than rushing to the ticket or inquiry counter and cybercafes. This will save you time and money as you'll have the complete control to your Indian railways stuff.
It is easier to create a new account on IRCTC using the IRCTC Rail Connect app. While the IRCTC official website is easily accessible from anywhere.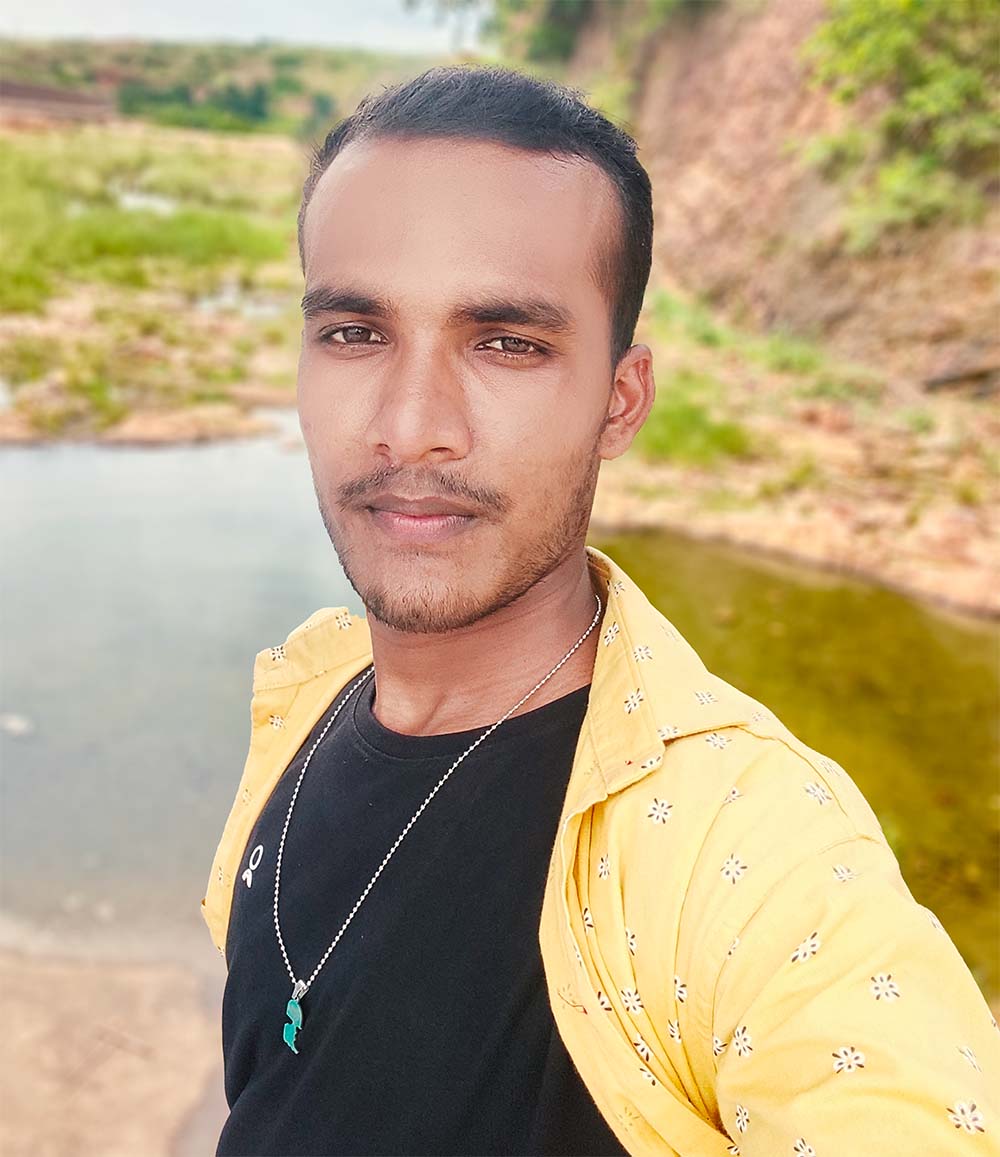 Chandan Kushwaha is chief editor at Digital Bachat. He has a mastery in computer applications and hardwares, which is why he has been covering computer and laptop topics for three years.