How to Book Train Ticket in IRCTC Online Portal 2022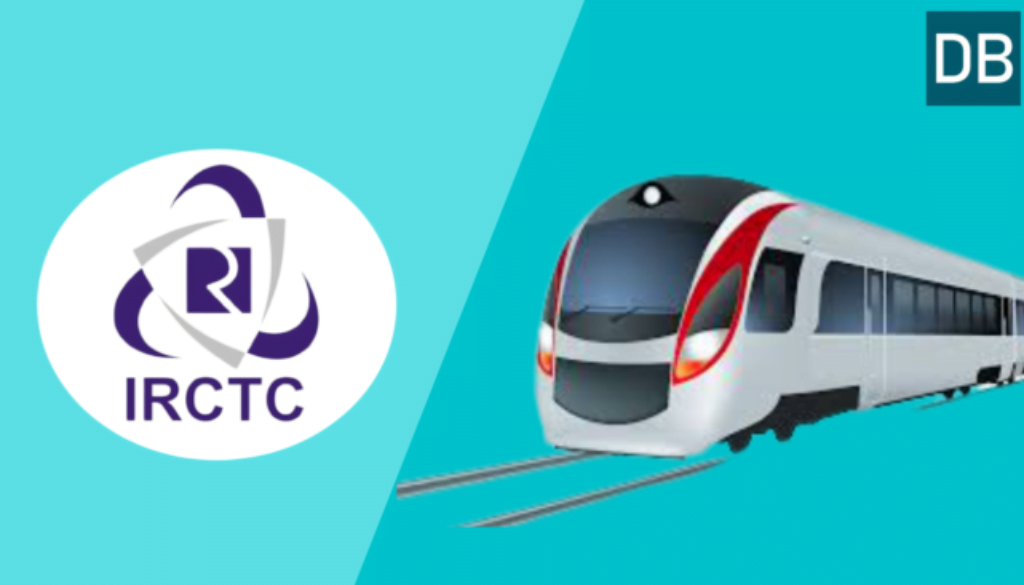 The train is a travel resource. Through which people can book tickets and go from one place to another. Here a step-by-step easy way to book train tickets has been shared.
IRCTC Train Ticket Book Online
In just a few clicks, you can book train tickets on irctc from your home without any hassle. With irctc, you can now book tickets online quickly and securely without waiting in long lines. You can book a train for any destination, class, or train type.
Let me tell you, irctc shows the details like departure and arrival time of train between two destinations and PNR status of the train. Which is very good for travelers.
On IRCTC, a passenger can easily find relevant trains, fares, schedules, seat availability, and finally make online ticket reservations. In the irctc portal, you have to do a simple and straightforward process.
Using this portal, you can get information about all major trains connecting all major cities and stations. Its specialty is that there will be no service charges or payment gateway charges for booking tickets on IRCTC.
Additionally, you can book physically at the Indian Railways counter at the railway station. Passengers can book their tickets on the IRCTC portal 120 days before their departure date.
How to Book a Train Ticket from IRCTC Apps?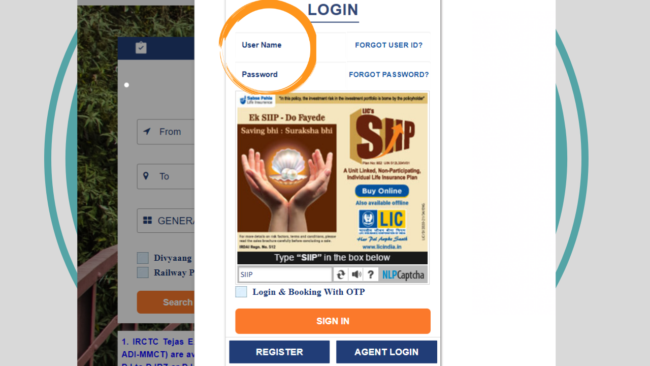 Step 1: Firstly, Go to the official website of irctc.
Step 2: Then, Enter your Username and Password with the captcha and click on Login.
Step 3: Now, You have to select the station.
Starting Station
End Station
Step 4: Select the class, Date, and quota, and then click the search option.
Step 5: Select the Class and then click the 'Book Now' Option.
Step 6: Fill in the complete details of the passenger like name, mobile number, and address. It can seat up to 5 passengers.
Step 7: Select the payment mode and Continue.
Step 8: You can go with Debit Card, Net Banking, UPI, and Wallet.
Step 9: Now, the phone number OTP will be received. That OTP has to be filled in the OTP option on the phone
10: After entering the OTP, The booked ticket will be displayed on your screen.
How to Book Train tickets through Paytm App?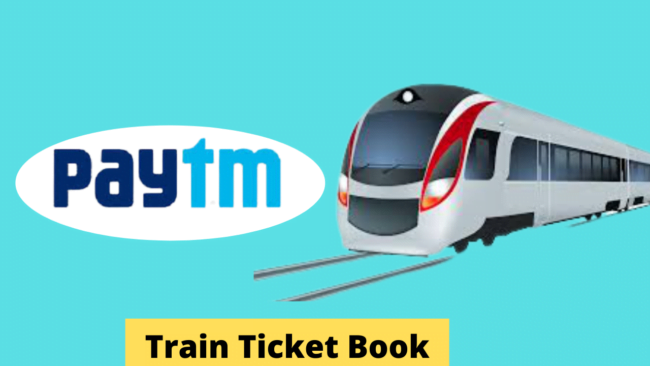 You can book a train ticket using the Paytm application it is a very simple step. Let's See,
Step 1:  Visit https://paytm.com/train-ticketsQ
Step 2: You need to select your source and destination cities, and date of travel.
Step 3: Now, you click on the 'Search' button.
Step 4: Choose your train and check seat availability.
Step 5: Choose the seat, class, and date at your convenience.
Step 6: You tap on the 'Book' button and enter your IRCTC account login ID.
Step 7: Fill in the required details and click on the 'Book' option.
Step 8: Now, you proceed with payment, choose between Debit/Credit Card, Net Banking, or Paytm Wallet, UPI.
Step 9: Thereafter, you will be redirected to the official website of IRCTC, and you will have to enter the password.
Step 10: After entering the IRCTC password, your train ticket will have been booked successfully. This message is received on your phone number and email.
Nowadays, Paytm is one of the most widely used digital payment platforms in India. You can do online Payment, DTH recharge, and more with Paytm Wallet. Paytm also works with Google Pay and PhonePe.
Book Tatkal Ticket on IRCTC Time?
The time has to be kept in mind for the Tatkal ticket. As you can see, the booking for AC coach reservation starts daily at 10:00 AM and for non-AC timings remains till 11.00 AM, a day before the departure of the train from the source station.
Note: Book Tatkal e-tickets for selected trains one day prior to the date of journey from the train originating station.
Tatkal Ticket Cancellation Charges/Fee
If you want to cancel your booked confirmed Tatkal tickets then you can cancel them about half an hour before the scheduled departure of the train.
If the waitlisted tatkal tickets are not confirmed, they will be automatically canceled and the passengers will be refunded. According to irctc, no refund will be issued on cancellation of tickets to passengers with confirmed tatkal tickets.
If a passenger has a waitlisted or RAC status ticket, it gets confirmed after the final charting is prepared. Then such ticket will be considered as confirmed.
How to Cancel Train Ticket From IRCTC?
If you have booked a train ticket and you face any problem before the date of journey, and you are wondering how to cancel a train ticket, then you can see here how to cancel a train ticket in irctc. You follow these 5 steps.
Step 1: Firstly, Visit the IRCTC Website.
Step 2: Enter your Username and Password with the captcha and click on Login.
Step 3: Now, Go to the "My Order" option.
Step 4: Select the train ticket you want to cancel.
Step 5: Click the "Cancel Order" button. And it is done!
Cancel train ticket charges?
If canceled 48 hours before the scheduled departure of the confirmed train ticket, the ticket cancellation charges are deducted as follows.
There are different charges for all the categories. Here you can see the cancellation of ticket charges for different classes.
Cancellation of ticket charges per passenger on confirmed (reserved) tickets:-
1: AC 1st class = 240
2: AC 2nd class= 200
3: AC 3rd class = 180
4: Sleeper Class= 120
5: 2S Class= 60
Cancel of train ticket charges per passenger on WaitList/ RAC:-
1: AC 1st class = 60
2: AC 2nd class= 60
3: AC 3rd class = 60
4: Sleeper Class= 60
5: 2S Class= 30