---
Now, you can easily change your address with an Aadhaar card. UIDAI made it easy to Change Aadhaar cards both online and offline. This post explains the brief procedures for the Aadhar card update. Through which you can easily change your e-Aadhaar card details.
---
Change Address in Aadhaar Card Online?
If you also want to change your address on your Aadhaar Card, then in today's time it has become very easy to change the address of the Aadhaar card online. As you know, the Unique Identification Authority of India (UIDAI) has introduced the direct link.
Through which Aadhaar cardholders can easily change their address. The Aadhaar card of all Indian people comes with 12 unique digits. Serves as proof of identity and proof of address for residents of India.
This Aadhaar card contains information like your name, address, phone number, gender, and date of birth. Let us see, how to change the address on the Aadhaar card.
You will be able to update your address, name, DOB, and mobile number completely at the Aadhaar Enrollment Center or through the official website of the Unique Identification Authority of India (UIDAI).
How to Change Address in Aadhaar Card "Step to Step"
Let us tell you that the Unique Identification Authority of India (UIDAI) has issued a new rule that nope citizens can change the address on their Aadhaar card without any proof. change address in aadhaar card
This is as per the latest guidelines issued by UIDAI, all Aadhaar holders are required to show any proof of address to the applicant along with submitting the application to change their address details on the Aadhar card.
That is, you cannot change the address in your Aadhaar. Follow these steps to change the address on your Aadhaar card Online:
Step 1: Click on this official website https://uidai.gov.in/
Step 2: Now you have to click on Update Demographics Data Online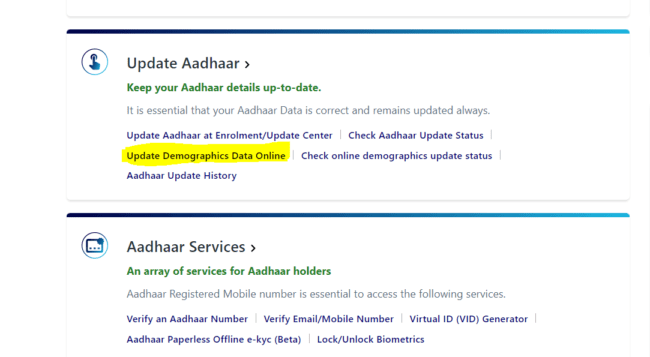 Step 3: Click on 'Proceed to Update Aadhaar'
Step 4: Enter your 12-digit UID number
Step 5: Enter the captcha code
Step 6: Click on the 'Send OTP' option
Step 7: Wait for the OTP to arrive on the registered mobile number
Step 8: Enter the OTP received
Step 9: Click on Update Demographic Data
Step 10: Now click on the address option, and submit below
Step 11: Enter your Aadhar card details properly
Step 12: Now you select 1 out of the list of 32 documents that you need to locate Proof of Address and Proof of Identity
Step 13: Enter the captcha code, now OTP will come on your registered mobile number which will have to be entered below
Step 14: You pay 50 rupees
Step 15: After making the payment, download the receipt
How to Update/Change Mobile Number in Aadhaar Card online
Step by step shared below process to change mobile number in Aadhaar
Step 1: Visit Aadhaar Service Center.
Step 2: Fill out your Aadhaar update form
Step 3: Fill only your current mobile number in the form, do not fill in the previous mobile number
Step 4: No proof is required to update the mobile number in this
Step 5: Now the executive will register your request
Step 6: At last you will be provided with an acknowledgment slip.
How to Change the DOB in Aadhaar Card Online
To update your date of birth mentioned in Aadhaar, follow the steps mentioned below.
Step 1: You go to the Service Enrollment Center
Step 2: Enter your date of birth in the Aadhaar update form
Step 4: Submit your date of birth proof along with the form
Step 5: Provide your biometrics to prove your identity
Step 6: Now you will receive an acknowledgment slip, your Aadhaar will be received within 90 days.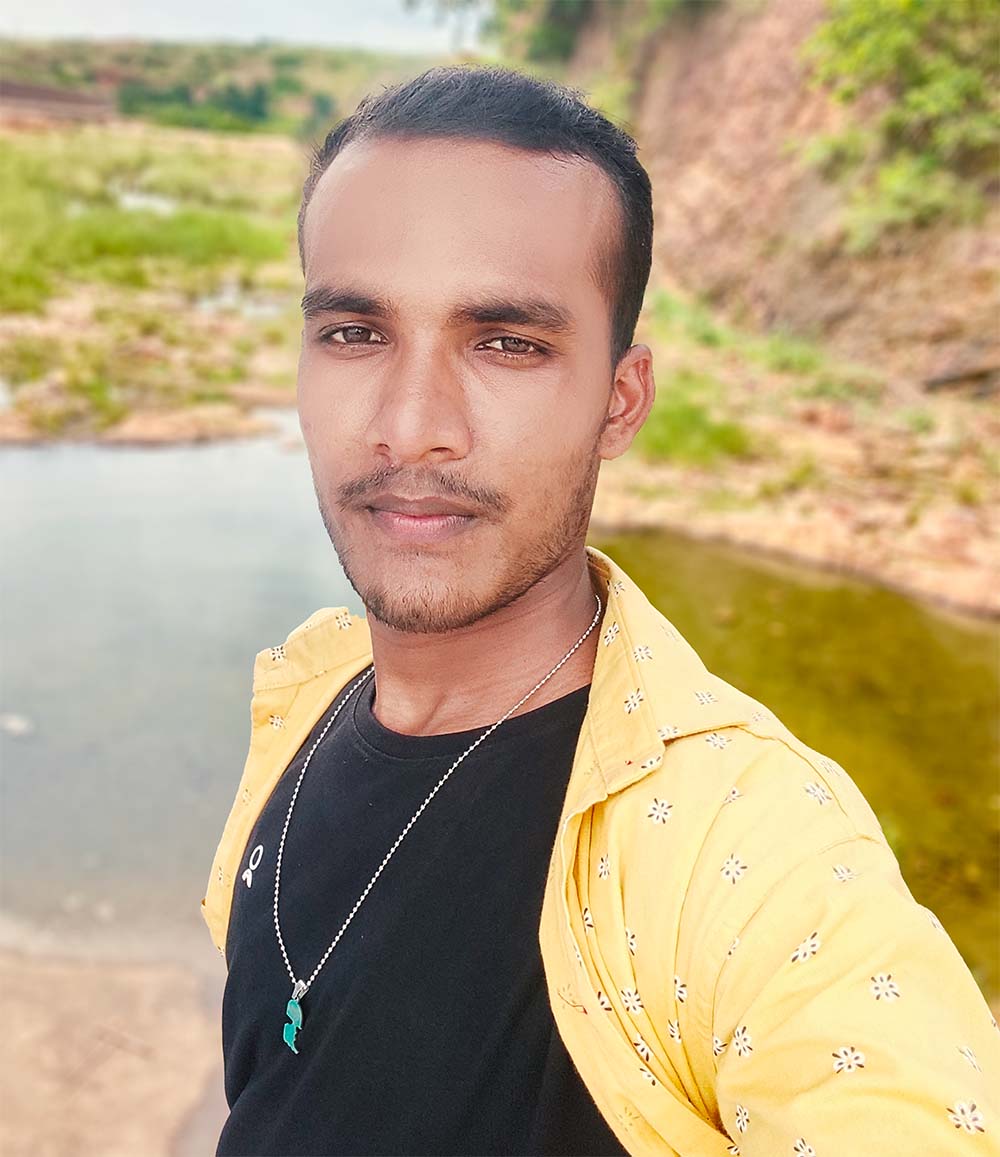 Chandan Kushwaha is chief editor at Digital Bachat. He has a mastery in computer applications and hardwares, which is why he has been covering computer and laptop topics for three years.