Which is the best cheap VPS hosting for your blog or website? Let's see the difference between Linux and Windows VPS hosting. Here below are the 7 best cheap VPS hosting in India.
Contents
What is VPS hosting
VPS hosting is a type of web hosting, also known as Virtual Private Server hosting. It's a type of web hosting, and it's known by the trade name. There are four main types of web hosting.
VPS hosting
Shared hosting
Cloud hosting
Dedicated hosting
A virtual private server is partitioned into several smaller virtual servers, which then become their own independent servers.
Virtual private server hosting allows us to run multiple websites on one server. Each website works independently without any problems. Virtual private server hosting is suitable for medium-high traffic websites.
When using VPS hosting, you don't have to worry about overloading your server, because each service is allocated its own resources. This means you can easily install additional services without affecting your existing services.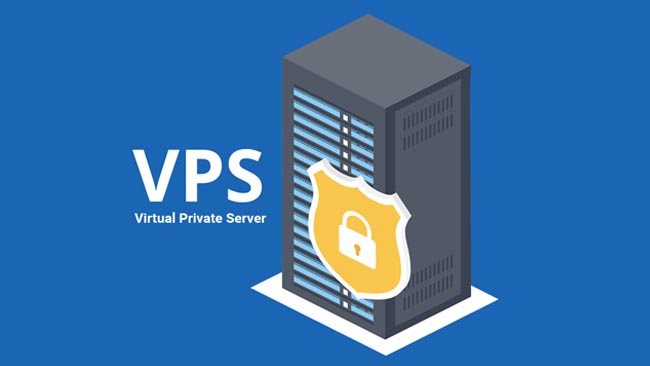 VPS hosting requires more management skills and knowledge of Linux operating systems, so you should learn how to set up a Linux OS before you start running VPS hosting.
Pros
Scalable
More Security
Easy to Customization
Hosting on Auto
High Performance
VPS can be rebooted independently
VPS has its own operating system
Cons
More Expansive
Nope a Secured
Configuring server demands
You get some limitations on VPS hosting
Categories of VPS Hosting
VPS hosting is provided to different plans, but VPS servers are designed to fit into two categories: 'managed' and 'unmanaged'.
Managed VPS Hosting
Technical Support
Server Monitoring
Malware Protection
DoS Protection
Unmanaged VPS hosting
Linux CLI
Secure shell
Web Server Software Management
Security info and event management
DR, Especially backup and snapshot management
7 Best Cheap VPS Hosting Linux vs Windows in India
Virtual Private Servers (VPS) are affordable budget options for hosting your website.
If you're also looking for budget VPS hosting, then below is a list of the best 7 budget VPS hosting services. Competitively priced Windows and Linux hosting for your website.
Hostinger VPS Server
A2 VPS Server
Inmotion VPS Server
Vultr VPS Server
Namecheap VPS Server
SiteGraound VPS Derver
GoDaddy VPS Hosting
1.

Hostinger VPS Hosting

Hostinger is the world's most popular and cost-effective VPS hosting provider, including alternatives for Linux users. IPv4 and IPv6 internet protocols are included in even the most basic VPS hosting services.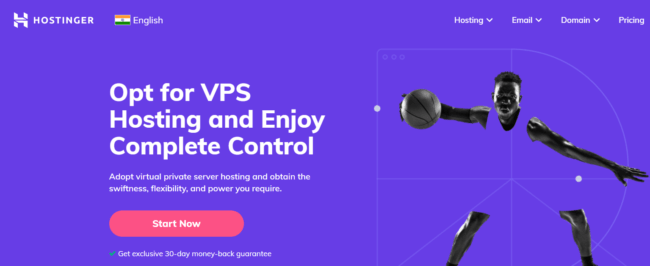 Aside from that, Hostinger provides a dedicated IP address as a premium option. Hostinger is a general-purpose web host that also offers WordPress-specific plans. It also provides shared, cloud, and dedicated options in addition to VPS.
Price
Hostinger Cloud VPS option starts at just $3.95/ month. In which you get 1 CPU, 20 GB storage, 1 TB bandwidth, and 1 GB RAM. This hosting can be used for a small or large online store.
 Easy to Managed
Hostinger provides a VPS control panel that makes it relatively easy to manage virtual servers. Thereby you can reboot, back up, and install new scripts on the server from your control panel. The user will also have full root access, allowing complete control.
Customer Support
You won't find any phone support provided at Hostinger Support. This includes only one live chat option, which is available 24/7, and with multilingual support services.
Hostinger Hosting
Price
Rs. 459 285 /monthly
Uptime
99,99%
Features
1 GB Memory

25000 Traffic month

SSL Free

20 GB SSD Storage

1 TB  Bandwidth

Managed WordPress

1 Dedicated IP & Full Root Access

Unlimited Database

Cloudflare CDN

24/7/365 Supported

30 Day money back Guarantee
2.

A2 Hosting VPS Hosting

A2 Hosting is a well-known hosting company that provides shared, WordPress, dedicated, and reseller hosting plans.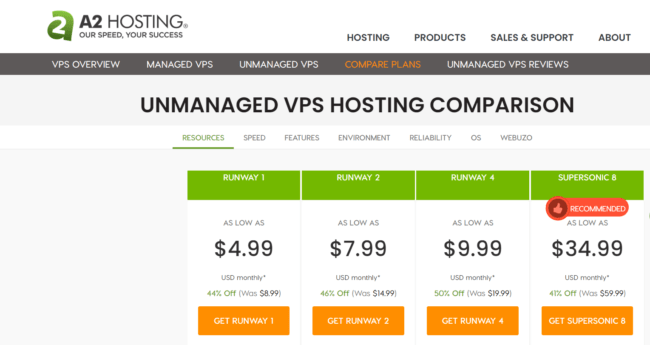 The server is unmanaged with full root access, a control panel speeds up to 253ms, and is best for users with a lot of storage. Another option for cheap Linux VPS hosting is A2 Hosting. The flexibility of A2 Hosting is another of its main appeals.
Price
Currently, A2 offers 6 unmanaged VPS plans: 3 Standard plans and 3 Turbo plans. Runway 1, the cheapest plan, costs $4.99 per month. The $4.99/month Runway 1 package comes with 1 CPU, 1GB of RAM, 150GB of SSD storage, and 2TB of bandwidth.
There are also Turbo Boost performance optimization upgrades. It also offers you a 30-day money-back guarantee. Pricing starts at $39.99 per month if you want to spring for a managed VPS plan.
Easy to Managed
A2 Hosting apart from being an inexpensive VPS hosting platform, it also offers a variety of customization options to control and configure your servers. This provider also uses SolusVM, so that users can easily manage their accounts. It is very easy to set up and access.
Customer Support
A2 Hosting provides 24/7 phone and lives chat support to the users. Apart from this, it also provides a ticket-based system and a knowledge center.
A2 Hosting Hosting
Price
Rs. 682.67 379.10 /monthly
Uptime
99,98%
Features
1 GB RAM

150 GB Storage

1 CPU

2 TB Bandwidth

Money-Back to Guaranty

Root Access

Free Dedicated IPs 1 Free

SSH Access

Inode Limit 2000000

24/7/365 Support

CentOS7
3.

Inmotion VPS Hosting

InMotion Hosting is another common web host that offers various hosting options to users. This is a cheap VPS hosting service. Cloud offers both self-managed and managed plans in that.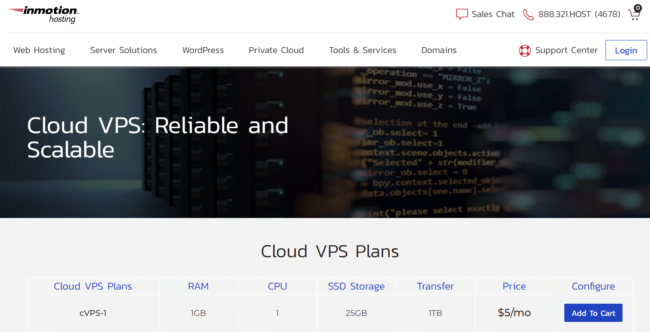 Price
It is accompanied by enterprise-level hardware to ensure a 99.9% uptime rate. InMotion VPS Hosting comes with 1 GB RAM & 25 GB SSD storage and 1 CPU. This Pack comes for 5.1$ Monthly.
Easy to Managed
In a self-managed VPS plan, the user has to handle the maintenance and setup himself. However, InMotion company makes this process quite easy through its control panel.
It also offers an exclusive Ansible Control Node, an open-source automation framework through which users can set up/manage their first server for free.
Customer Support
InMotion Hosting offers both chat and phone support in the support option, Which offers a handful of support options.
Inmotion VPS Server
Price
Rs. 379.70 /monthly
Uptime
99,99%
Features
1 GB Memory

1 CPU

25 SSD Storage

1 TB Bandwidth

24/7/365 Support

Money-Back to Guaranty

Safe and Security

Fast and Reliable
4.

Vultr VPS Hosting

Vultr is a supplier of compute instance services. It offers SSD VPS servers for quickly constructing and deploying cloud infrastructure. These include CentOS, Debian, Ubuntu, Windows, and more. You also have plans of deploying a custom ISO.

Price
At just $2.50 per month, it provides one server that includes: one CPU, 512 MB of RAM, and 10 GB of storage.
Easy to Managed
As you know, Vultr offers a plethora of one-click installation options for software like cPanel and WordPress. However, this Vultr company has paid add-ons for DDoS protection, firewalls, and backups. Once you've selected your plan and OS, you can deploy your Cloud Compute instance in a matter of seconds.
Customer Supported
There seems to be a slight lack of support for Vultr Hosting. If you compare other cheap VPS hosting options. Vultr offers a robust collection of user guides, documentation, and tutorials on its website.
Vultr VPS Hosting
Price
Rs.  189.89 /monthly
Uptime
99,99%
Features
512 GB Memory

10 GB SSD Storage

512 GB Bandwidth

1 CPU

24/7/365 support

Safe and Security

Money-Back Guaranty
5.

Namecheap VPS Hosting

Namecheap company is generally known for its domain registrar services. However, this company also provides cheap VPS hosting packages for users. Which you can use on your website or blog.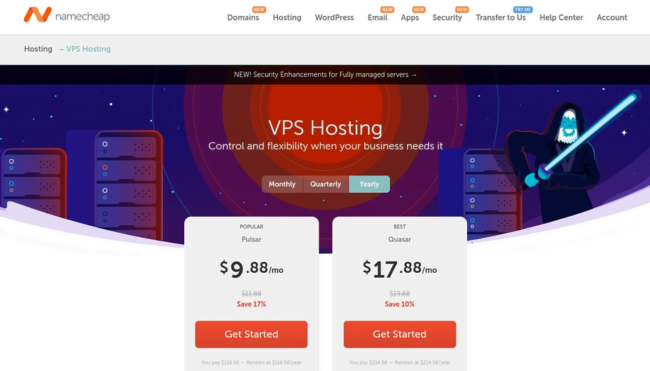 Price
Namecheap offers extremely cheap VPS hosting services with excellent performance, priced at $9.8/monthly which comes at a very low price. It's perfect for a workstation. It comes with 2 GB RAM, 40 GB SSD storage, and 2 CPUs. If you want to upgrade to a higher-performance Option, the Qusar VPS package starts at $17.88 per month.
Easy to Managed
Namecheap VPS hosting gives the user complete control over their server configuration and setup. Users get the option to choose their root access level and the OS and server management solution of their choice. c-Panel is also available with both hostings options.
Customer Support
Namecheap VPS Hosting provides 24/7 live support. So that you can get help while setting up.
Namecheap VPS Hosting
Price
Rs. 902.32 752.44 /monthly
Uptime
99,99%
Features
2 CPU Core

2 GB Memory

40 GB SSD Storage

10000 GB Bandwidth

Money-Back Guaranty

Security Standards

Root Access

24/7/365 Support
6.

SiteGraund VPS Hosting

SiteGround Server maintains fewer shared hosting accounts on its plan. You get more resources than a shared hosting package from any other web host.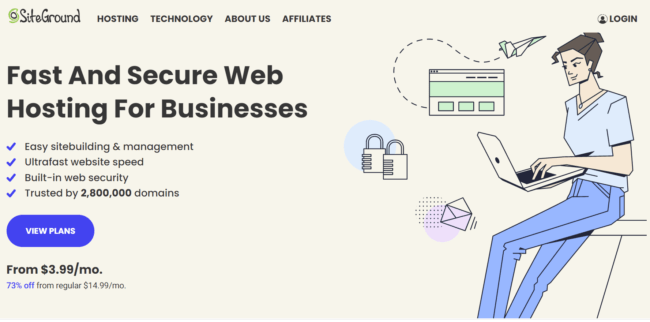 SiteGround staging tool is available in SiteGround hosting. SiteGround oversees the WordPress installation.
Price
SiteGround VPS Hosting offers cheap and comes with 99.99% uptime, 2 CPU core, 2 GB memory, and 40 GB SSD storage. Furthermore, it comes with a good price, which is the best one at a monthly subscription of $3.99. Generous 30-day money-back guarantee.
Customer Support
Offers the best in customer support, uptime, security, and speed.
SiteGround VPS Hosting
Price
Rs. 1139.50 303.31 /monthly
Uptime
99,99%
Features
2 CPU Core

2 GB Memory

40 GB SSD Storage

10000 Bandwidth

Money-Back Guaranty

Security Standards

Root Access

24/7/365 Support
7.

GoDaddy VPS Hosting

GoDaddy server also provides cheap VPS hosting, in this hosting user also gets root access. Hence it is one of the most popular names in the industry. It should have administrative access through cPanel and Plesk.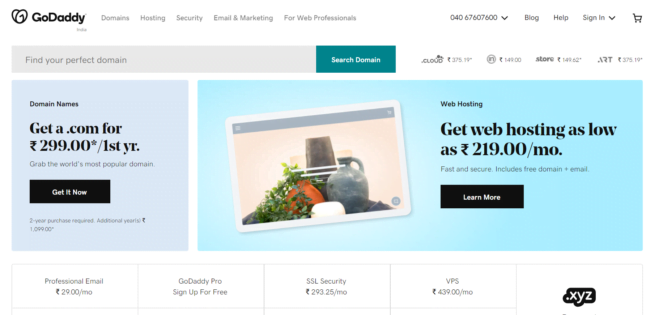 Price
In this case, this is a fully or semi-managed server with the optional Control Panel. which is the cheapest plan, costing $5.79 per month.
This web hosting has a higher-speed SSD and a 99.9% uptime guarantee. In addition, it offers unlimited bandwidth 1 CPU, 1 GB memory, and 20 GB SSD Storage.
Easy to Managed
GoDaddy VPS is a highly private and secure network of virtual servers. It is also very easy to set up.
Customer Support
The GoDaddy expert team provides 7/24 hours of services to help you, monitor, catch up, and fix problems with your VPS.
GoDaddy VPS Hosting
Price
Rs. 439. Monthly
Uptime
99,99%
Features
1 CPU

1 GB Memory

20 GB SSD Storage

597 ms Speed

Safe and Security

24/7/365 Support
Linux vs Windows VPS hosting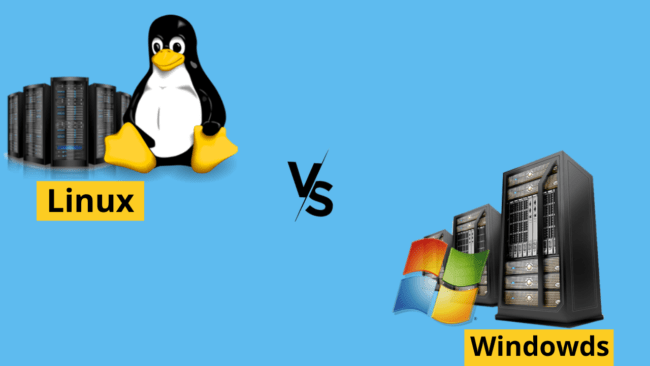 Linux VPS Hosting
Linux was originally developed for PCs, but the more general idea of providing software services and tools for any information-intensive application is used in many other systems.
VPS hosting gives you a separate chamber for each client on the same server. Linux VPS hosting is the best option as it is more reliable than any other VPS hosting. Linux is open-source. You can get whatever you want, whenever you like.
Pros
Linus Hosting is much Safe
Linux Hosting is Much better for beginner
Linux Hosting uses Open-source software
Linux web hosting is the most popular web hosting
Cons
Linux hosting is not compatible with Windows applications which can be a major issue.
Windows VPS Hosting
However, most VPS providers only offer Linux-based plans. You usually have to do some additional searching to find Windows packages to host your ASP.NET applications. Let me tell you that Windows VPS hosting is less prone to being down than another hosting.
Pros
Windows Server is supported by Microsoft's IT Support team
Microsoft Windows has made many advancements and changes to make it easier to use.
Cons
Windows VPS Hosting Costlier Than Linux.
Windows Hosting nope easy to operate
Windows vs Linux VPS Hosting Differences from each other according to some criteria:
Price
The cost of Linux VPS is significantly lower because Linux is an open-source platform.
Windows VPS Hosting is proprietary software that is owned by Microsoft, so Users have to pay the license fee which makes it costly.
Performance
You don't need to upgrade the software within no time with Linux VPS hosting. Linux is specifically used with SSH and the VPS is managed through the command line.
Windows VPS hosting you need to upgrade from time to time for better performance, as it uses GUI, this resource can become empty if it is not optimized properly.
Security
Linux VPS server is considered more secure because it is open source. However, it also depends on the setup and hosting system appreciation as compared to the OS.
Windows VPS Server is also secure, but Linux's VPS servers are not. Must have the right set-up to secure.
c-Panel
On Linux VPS Hosting use c-Panel or WHM.
Using Plesk Panel on Windows VPS Hosting.
Ease of Use
Linux VPS Server is easy to use because it has cPanel, as it also helps manage FTP and SSH users.
WindowsVPS has an intuitive GUI. Windows hosting is harder to use than Linux.
Support
Linux Server is supported by the open-source community.
Windows Server is supported by Microsoft's IT Support team.
Compatibility
Linux Server is open-source software such as PHP/Perl, ROR, Java, Python, SSH, and CGI, ideal for FrontPage Extensions.
Windows Server is ASP Classic, ASP.NET, MySQL, C#, VB Development, MS Access as it will be good for windows specific applications.
In my opinion, Linux VPS hosting is better than Windows VPS hosting. Because you do not have to pay much money for VPS hosting and it is user-friendly.
The same Windows seems to be very expensive and this security is also very weak. Apart from this, its compatibility is also very difficult.
Conclusion
I hope you are quite impressed with the low-cost VPS hosting service provided by the VPS. Virtual Private Servers can be a good option for users looking for the privileges of a dedicated server at a low cost.
If you are going to start a business or website then you need to go towards Hostinger Hosting (Linux) and also get your site hosted on it.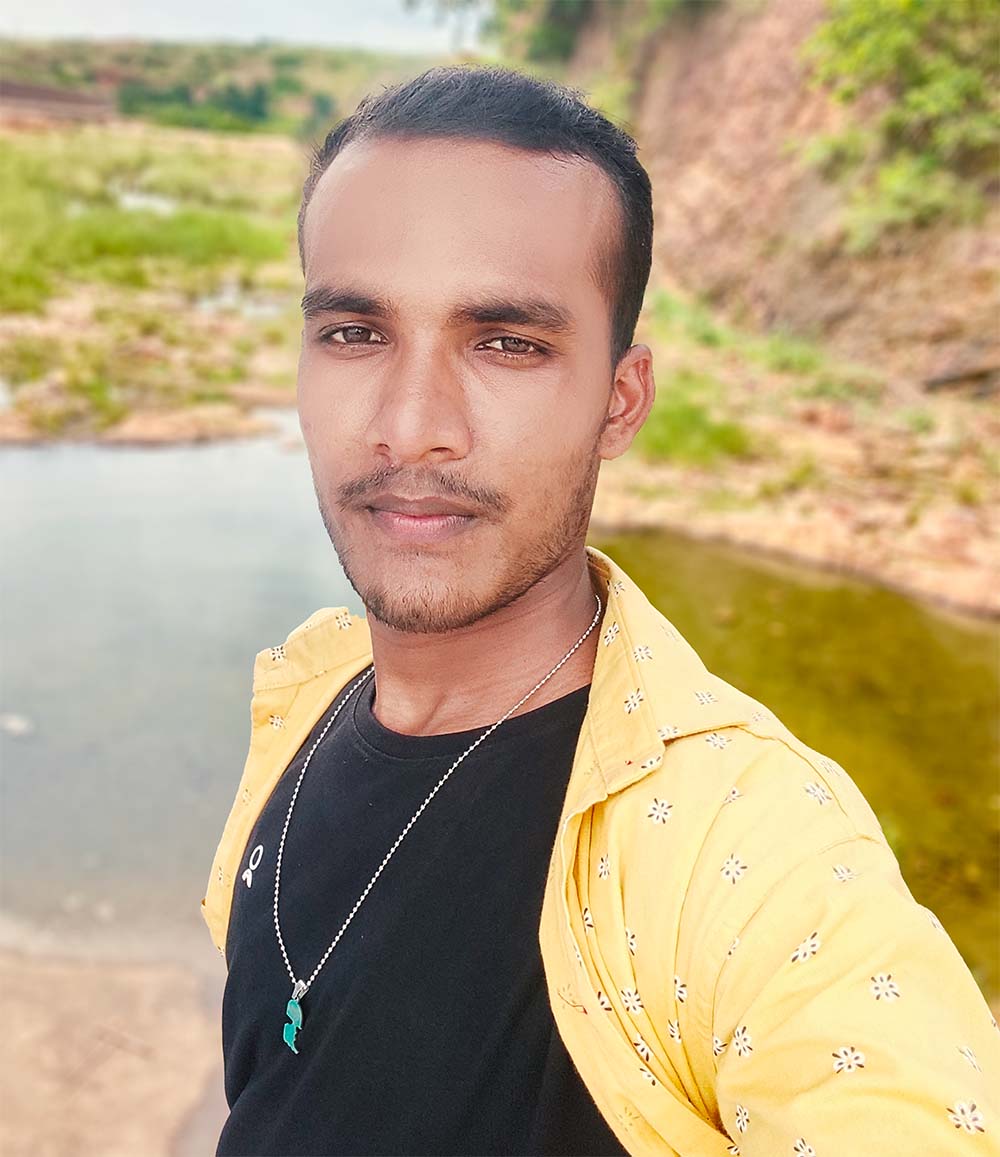 Chandan Kushwaha is chief editor at Digital Bachat. He has a mastery in computer applications and hardwares, which is why he has been covering computer and laptop topics for three years.