It may bother you which hosting would be best for your blog or website – VPS hosting vs dedicated hosting. Here are 3 major differences between VPS hosting and dedicated hosting that you should know.
Contents
A server is an important part of a website or blog because it determines the speed and user capacity of the site. Most new business owners use shared hosting because of their low cost and popularity.
When it comes to handling a large number of users on a website, shared hosting is not always the best option. You might need to upgrade your server to a VPS or dedicated server instead.
If you're not familiar with or haven't ever heard of these VPS or dedicated hosting terms, you may have trouble choosing which one will best fit your website needs. Therefore, it is much better to know the major differences between VPS (Virtual Private Server) and DS (Dedicated Server).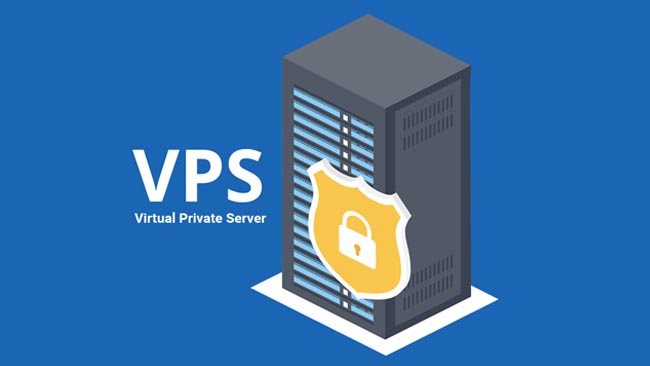 VPS hosting
VPS (Virtual Private Server) is a form of web hosting service in which you receive private resources for your website rather than sharing them with others.
If you purchase a VPS server with 6GB of RAM, it will still be shared with other users, but you will receive a private 1GB of RAM that is totally isolated for you and will not be shared with other users.
VPS hosting, in basic terms, gives users their own disc space, database, and RAM from their servers. VPS hosting is more safe and stable than shared hosting because of its customisation.
However, this does not mean you can't access all the features of your server as you do in a shared hosting environment. You just won't share any disk space, memory, bandwidth, etc.
When using VPS hosting, you don't have to worry about overloading your server because each resource is allocated individually. So if you want to add additional services, you can easily install them without affecting your existing services.
On the downside, VPS hosting requires greater management skills and knowledge of operating systems, so you must learn how to set up Linux OS before you start running VPS hosting.
Advantages of VPS hosting
VPS is more stable and secure than shared hosting.
Its plans can be customized as per the requirement so that you pay only for what you want.
Users have complete control over the server.
VPS can be rebooted independently.
VPS has its own operating system.
VPS is quite stable and provides consistent service.
Disadvantages of VPS hosting
VPS hosting plans are a bit more expensive than shared hosting.
You get some limitations on VPS hosting like inodes, bandwidth, etc.
In VPS hosting, you still have to share the server like Shared Hosting.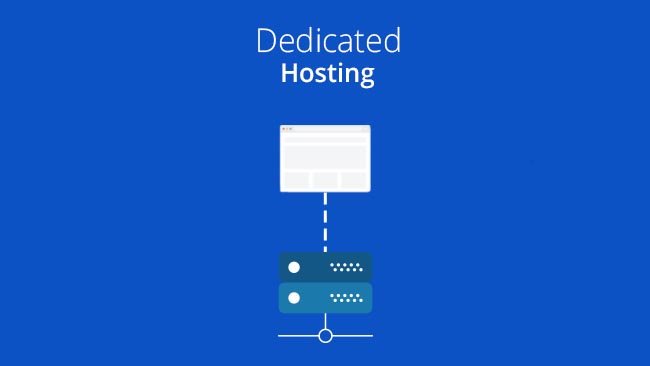 Dedicated hosting
Dedicated hosting is a web hosting solution in which one physical server is dedicated to a single business customer.
It allows you to host multiple websites on a single physical server. Each website has its own virtual IP address so they can share the same space without interfering with each other. You can choose from different types of operating systems such as Linux, Windows.
The customer has complete access over the server and its hardware and resources, which allows customers to customize it for their unique needs, including performance and security.
Dedicated hosting comes with a dedicated physical server which means users will get completely separate servers and resources instead of sharing them with others.
Advantages of dedicated hosting
Dedicated hosting offers high-performance support compared to shared hosting.
It is extremely reliable and fast.
Customers are able to install any software and applications they wish.
The client gets complete control over the server.
Dedicated hosting gives its clients a unique IP address for each server.
Additional upgrades do not require maintenance.
Dedicated servers can be easily customized as per the requirement.
Dedicated hosting is the most secure as compared to other hosting facilities.
Disadvantages of dedicated hosting
This is the most expensive hosting among other hosting types.
Dedicated hosting is difficult to control, especially if you don't have experience using servers.
Security features like firewall, virus detection need to be implemented and insured by the customers themselves.
Usually comes with unmanaged servers.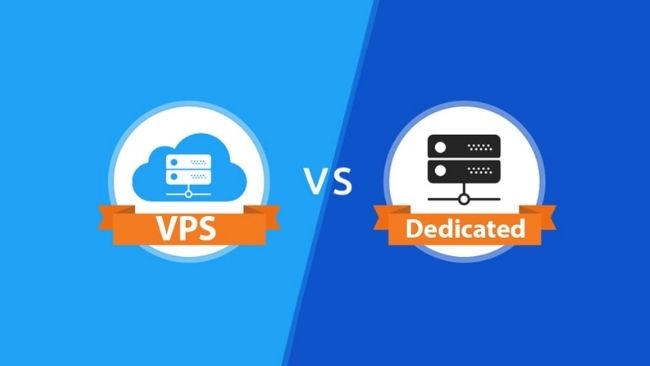 VPS Hosting vs Dedicated Hosting — 3 Key Differences
The main difference between VPS hosting and Dedicated hosting is that in VPS hosting, you share the server with others while in Dedicated hosting, you get full access to the server.
When choosing a hosting provider, your requirements should determine which hosting option is best for you. If you have a large userbase, then VPS or dedicated hosting would be better, otherwise shared hosting would be best.
To decide which web hosting is best for your website, it's best to understand both VPS and dedicated hosting.
To make it easier for you to choose between VPS hosting and dedicated hosting, we've summarized the main differences in various segments below.
Price
VPS and dedicated hosting provide different services, so there's no point in comparing their prices. For a conclusion, VPS hosting will cost you less than dedicated hosting.
A VPS hosting plan starts from $20/month – $120/month, while a dedicated hosting plan usually costs $100/month – $400/month.
Winner: VPS Hosting
Security
In VPS hosting, you can install firewalls, virus blockers, and other security software to protect your site, but if other users on the server have security breaches, this could affect your site as well.
The safety of the server in dedicated hosting is entirely up to you. Although you can install security software, you are solely responsible for any attacks on your servers.
Winner: Dedicated Hosting
Performance
Virtual resources that you get in VPS hosting help to load your site slowly, but sometimes the lack of limitations can lead to slow speeds in a matter of moments.
In this case, dedicated hosting clearly wins by making the site load faster than any other hosting type as it has no resource limit.
Winner: Dedicated Hosting
VPS Hosting vs Dedicated Hosting — FAQ
Here are the answers to some frequently asked questions about VPS hosting and Dedicated hosting.
When to choose VPS hosting?
VPS hosting will be best if you have a small business site or a large personal site. VPN is capable of handling around 4000-6000 users/visitors per day.
When to choose Dedicated hosting?
Dedicated hosting sites have a tremendous quality that allows around 500000+ visitors a day.
Is VPS hosting good for Web hosting?
VPS hosting is much better for hosting personal blogs or small business websites. It can handle a lot of visitors (4-5K users/day) at a time which fulfills the requirement of almost every website.
Is Dedicated hosting worth its price?
Dedicated hosting is well worth the price when it comes to running medium or large business sites. If you have a small business or blog site, it is better to host the website on a VPS server.
Is VPS faster than Dedicated hosting?
No, Dedicated hosting is much faster than VPS hosting because their entire server and its resources are dedicated to a single client/site.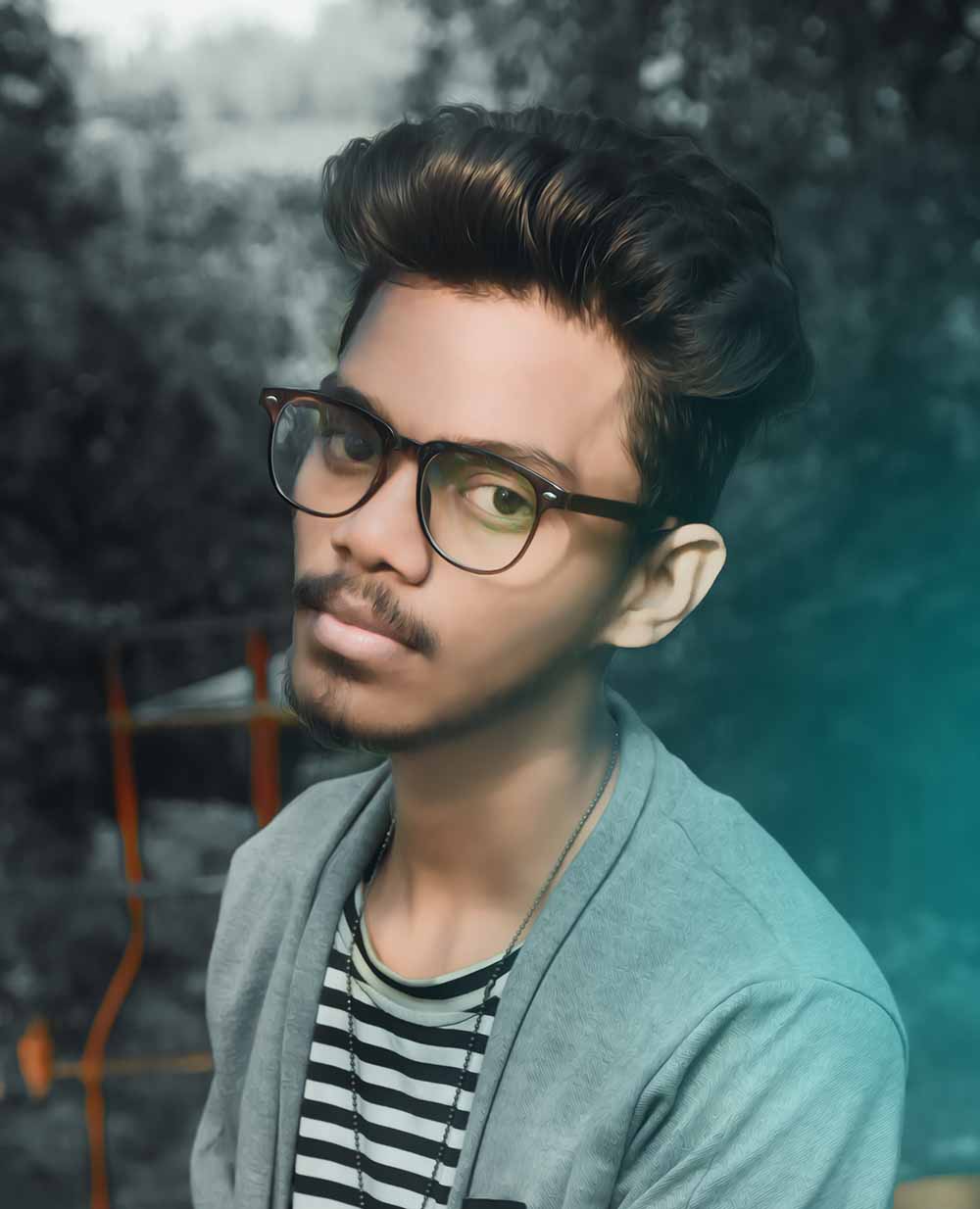 Chandramohan is a tech geek who enjoys writing about the Internet of Things, social media, and emerging technologies. He is an MCA student at GG University in Chhattisgarh with a strong foundation in computer science.