If you are a frequent shopper, you have most likely taken advantage of the offers and programmes made available by e-commerce websites such as Amazon, FlipKart, and others.
Since 2010, Amazon has been the world's leading ecommerce platform until 2023 now. This implies that they provide more offers and programs to the users.
As a result, you're probably shopping on Amazon, too. If you enjoy shopping on Amazon, you've probably heard of Prime.
So, what exactly is Amazon Prime? It is pretty obvious sounds that by purchasing an Amazon Prime membership, you will get faster delivery and save money on products; however, there are many other benefits and features of Amazon Prime that you may not be aware of.
What is Amazon Prime?
Amazon Prime is a premium membership programme offered by Amazon that grants members access to exclusive features and services such as lightning deals, faster shipping, in-game and digital content, and so on.
As of 2023, Amazon has raised more than 200 million Prime members worldwide. The reason behind its popularity is mainly the superfast delivery service on almost every product. If you are a shopaholic, you might be interested in subscribing Amazon Prime for the same reason.
Amazon has more than 200 million Prime members worldwide as of 2023. The reason for its popularity is primarily the lightning-fast delivery service on almost every product. If you are a shopaholic, you might be interested in Amazon Prime for the same reason.
Also read: Amazon Prime Day Sale begins on July 23 2022: Check Out the Best Deals
Amazon Prime: Benefits
Amazon Prime membership entails much more than just superfast delivery. Here are 6 benefits that Amazon Prime members enjoy:
1. Early Access
Amazon Prime members get early access to upcoming hot sales and offers. Members will not have to deal with stock shortages this way.
2. Exclusive Deals
Amazon Prime members receive exclusive deals and discounts known as lightning deals, which allow them to save money on items such as groceries, beauty products, and more.
3. Superfast Delivery
Amazon Prime members receive free shipping on eligible addresses and products. Amazon offers four types of delivery: one-day delivery, two-day delivery, scheduled delivery, and same-day delivery.
If an order does not qualify for free delivery, the charges will be reduced in accordance with the benefits. There is also no minimum order value for free standard delivery.
4. Prime Video
One of the best benefits that members receive is Amazon Prime video. Prime Video is a streaming service that provides a wide range of ad-free movies and TV shows, including Amazon's original web series in multiple languages.
Additionally, Prime members have unlimited access to 4K and HDR streaming as well as downloading them for offline viewing.
5. Amazon Music
Amazon offers music streaming platform called Amazon Music where members can listen to ad-free unlimited music from a wide range of artists with real-time lyrics. Users can also listen to their favorite artists via a personalized playlist and radio stations.
6. Prime Reading
Amazon Prime membership grants users' access to the Prime reading catalogue, where they can borrow an unlimited number of E-books, comic books, magazines, and other items with no due date. Amazon Prime Reading is available on a variety of devices, including Kindle e-readers, Fire tablets, and the Kindle app, allowing you to read on any device.
7. Prime Gaming
Amazon offers a gaming portal called Prime Gaming exclusively to its Prime members where they can get numerous games, perks and in-game contents for free. This includes popular games such as Fall Guys, Evil Within 2, FIFA 2023, Apex Lengends, etc.
Amazon Prime: Membership
Amazon has classified membership plans based on their validity. Amazon offers three prime membership plans: monthly prime, quarterly prime, and annual prime.
Each plan offers the same benefits in India, but if you live in the United States or the United Kingdom, you must purchase an additional membership to access the Prime Video feature.
1. Monthly Prime
The monthly membership fee for Amazon Prime begins at Rs. 179 and is valid for one month in India. In US, the plan costs $14.99 per month. It is Amazon Prime's entry-level plan, which entitles users to all Prime benefits for one month.
2. Quarterly Prime
In India, the quarterly Prime membership plan costs Rs. 459 and is valid for three months. There is no quarterly plan available for users in United States or the United Kingdom, so users must renew the one-month plan multiple times in order to use Amazon Prime for three months.
3. Annual Prime
In India, the annual Amazon Prime membership plan costs Rs. 1499, and users can enjoy all prime benefits for a year. In US, the annual plan costs $139 per year. Among the Prime plans, it is the most valuable and cost-effective.
Choosing an annual membership is far better compared to picking a monthly or quarterly plan and repeating it. You'll save more money on membership fees this way.
Amazon Prime vs Prime Lite
Amazon has recently been testing a new Prime membership plan called Prime Lite. However, no confirmed plan has been announced by Amazon, but it is expected that the plan will be less expensive than the actual membership.
Amazon Prime Lite is expected to offer the most features to lite members, but this may leave you wondering whether you should subscribe to Amazon Prime or wait and go for Prime Lite. Here are the key differences between Amazon Prime and Prime Lite membership:
Ads will appear during video streaming on Prime Video.
Prime Videos can only be viewed in Standard Definition by users (SD).
Only two devices can stream simultaneously.
Streaming and shows from Prime Video will only be available on apps, not in browsers.
Amazon Music is not included in Prime Lite.
FAQ: Amazon Prime
What Amazon Prime offers?
The Amazon Prime offers exclusive benefits to members such as faster shipping, Prime Video, Prime Music, Prime Deals and offers, Credit card rewards, Prime Gaming, and more.
What Amazon Prime benefits can be shared?
Amazon Prime benefits that can be shared includes Prime Video, Prime Music, Prime Gaming, and Prime Reading. One can share these services by logging into the same account.
Are Amazon Prime and Prime Video the same?
No, Amazon Prime and Prime Video are not the same but they are related. Prime Video is a streaming service that is included with an Amazon Prime membership, but it can also be purchased separately.
Which Amazon Prime plan is best?
A one-year Amazon Prime membership is the best deal because it is less expensive than other plans when calculated over a year. It can also be shared with others and stream ad-free content.
Is a one-month Amazon Prime membership sufficient?
The one-month Amazon Prime plan is ideal for shopping for an event or in the short term because it is inexpensive. You can also use the services that come with Amazon Prime.
Where Amazon Prime download are stored?
The download location on Amazon Prime varies depending on the platform. When you download Amazon Prime video from apps, it is stored on your device. Similarly, when you download games and in-game content, it is stored on the cloud and in your game server.
Will Amazon Prime India work in US or UK?
Yes, Amazon Prime members from India can use their Prime account in the United States, the United Kingdom, or any other country simply by logging in with the same account.
What is the price of Amazon Prime per month?
Amazon Prime membership in India costs Rs 149 per month. While Prime membership costs $139 per month in the US, UK and other countries.
Is Amazon Prime subscription free?
No, Amazon Prime subscription is not free as it is a paid service by Amazon. However, you can take 30 days trial of Amazon Prime for free.
How can I get Amazon Prime for free?
You can get a free Amazon Prime membership by recharging your Airtel or Jio mobile number with specific plans that include Amazon Prime.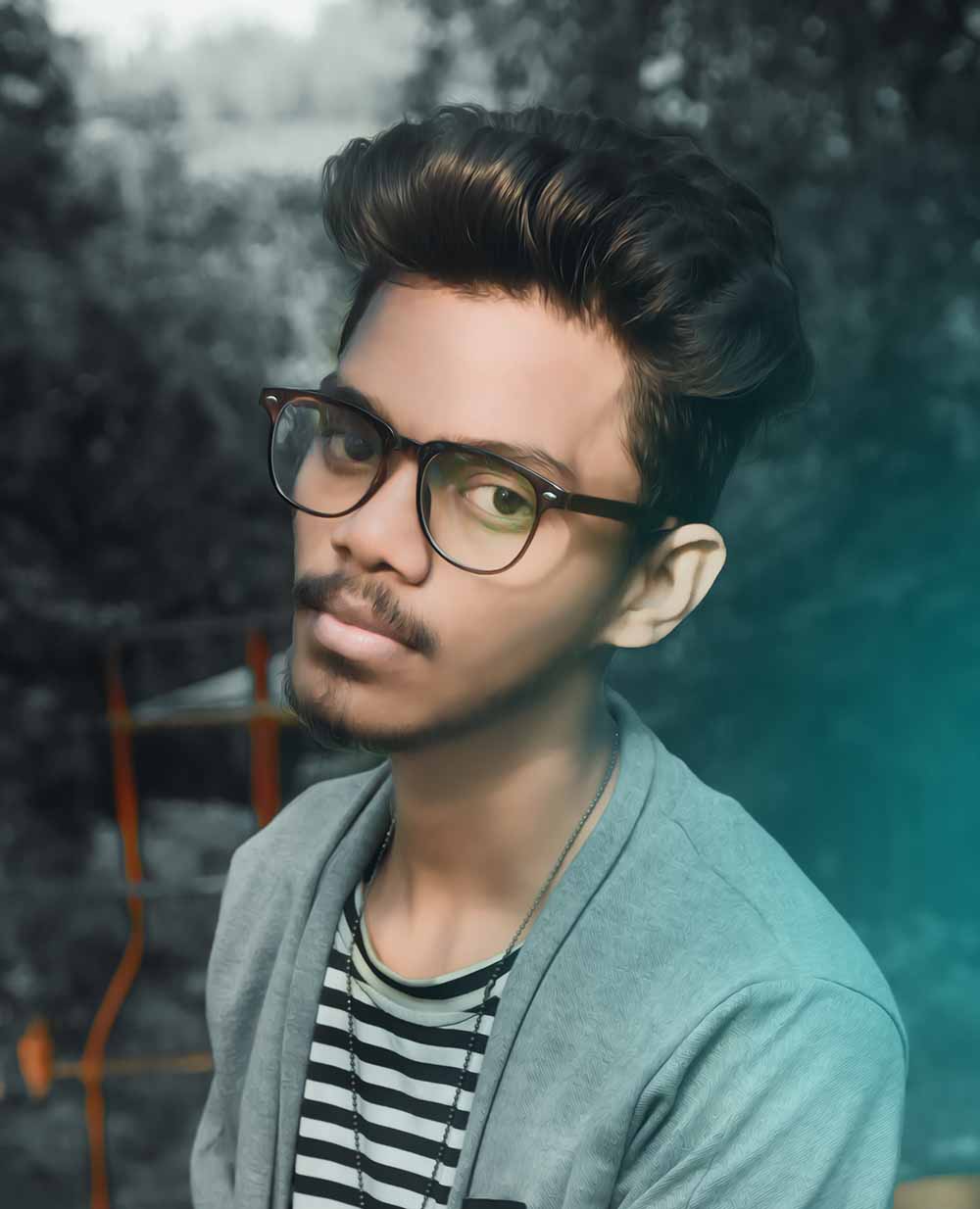 Chandramohan is a tech geek who enjoys writing about the Internet of Things, social media, and emerging technologies. He is an MCA student at GG University in Chhattisgarh with a strong foundation in computer science.