How to Lock apps on Android and iOS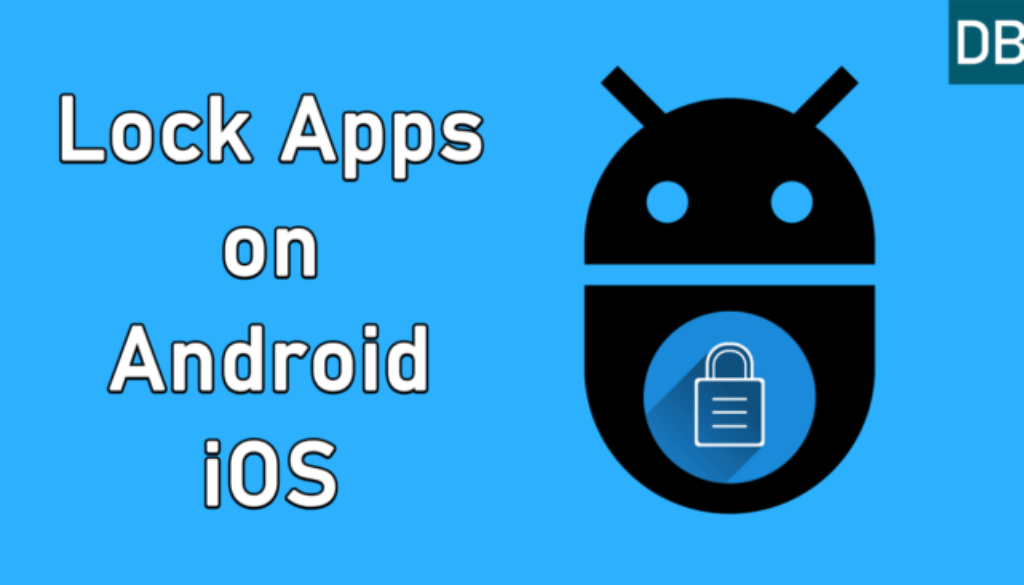 If you don't have a Pin, Fingerprint, or face lock on your phone then you should try to keep your apps lock at least, to keep your data protected. But sometimes it becomes difficult to lock apps in your phone, so here we've mentioned simple ways to lock apps on Android and iOS.
Short Summary
---
It is great to have a screen locker in your phone but using an app locker might be another best way to protect your data from others. Some people use only a Pin locker, Fingerprint, or a Face locker in their phone which is not enough to keep your data and privacy protected.
Sometimes, we lend our phones to friends and partners for whatever reasons, it is better to lock apps in your phone to protect your data from others. This will provide you additional security so that they will be unable to use your Whatsapp Images, gallery, and videos.
How to Lock Apps on Android and iOS
You can use third-party app lockers that will let you lock apps on Android or iOS easily. Some latest smartphones come with in-built app lockers that work great for any app. And the best thing is— some of the apps come with their own locker that allows you to lock the app without any third-party apps.
Video Tutorial on Lock Apps on Android
1. Locking Apps using Third Party apps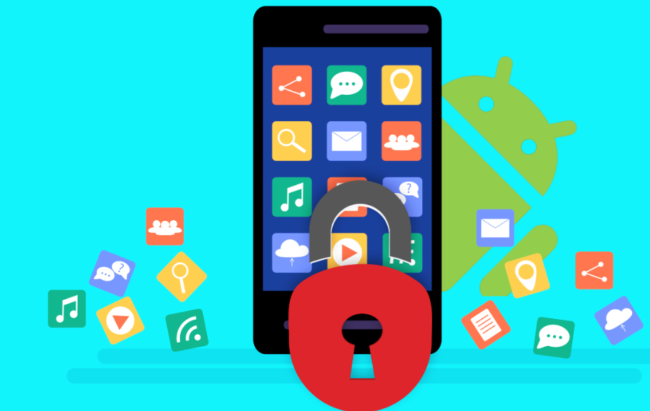 The best way to lock apps is to use third-party app lockers, as they take very little time to set up and they're easy to use. Follow our guide below where we've explained how you can use third-party apps on both Android and iOS.
Lock Apps on Android
The Google Play Store is packed with millions of apps where you can install any of them to lock apps on android, you can search the term "App Locker". These apps will easily block access to any apps that you don't want other people snooping around inside.
These apps let you set a pin or password at starting, and then you have to select apps to block, and it will show a splash page where you have to input the password, before launching those apps.
Although there are a lot of apps that try to misuse and get other access, that's why we've tried some apps and picked some best apps that take only required permissions and work great. However, bearing in mind that these apps need some pretty deep access to your phone and your apps—because that's what they need to function—it's important to only consider ones that you completely trust.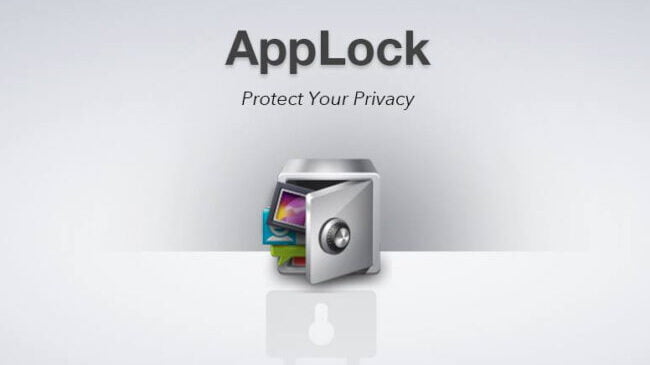 Steps to lock apps on Android:
Go to Play Store and download "AppLocker | Lock Apps".
Open the app and choose the screen lock type. (Select preferred lock type Pin, Finger, or Pattern)
Then select the apps that you want to lock.
Now it will lock those apps and show a splash screen of the locker
That's how you can lock the apps on android using third-party apps. We highly recommend you to use the Lock App, Smart AppLock, etc. You can also use Norton App Lock, which is one of the best android apps locker that you can trust blindly. Some app lockers do not work well while taking any apps in recent tabs, it just stops working well, but Norton App Lock performs great in recent tabs as well.
Lock Apps on iOS
Apple devices don't allow third party app lockers in their App Store as Google's Play Store does on Android, and if you try to install them externally, it won't work that's why it is difficult to lock apps in iOS, so how to lock apps on iOS? Well, you can use some features and tools that come with iPhones.
For example, Apple's own Notes app has an inbuilt option that allows locking notes using Face ID, Touch ID, or a Pin Code. You can lock individual notes by tapping on the Share button (inside a note) and then choosing Lock Notes.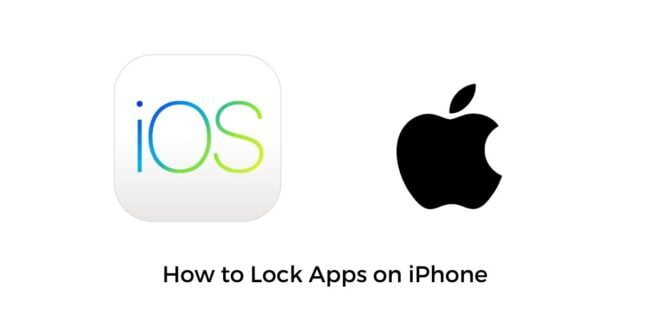 Apps like Whatsapp comes with its own app locking feature that can be used to lock the app so that you can keep your data protected. You can turn it on by tapping on Settings→Account→Privacy→Screen Lock—you'll then able to use Face ID, Touch ID, or a Pin to guard access the chats.
Similarly, you can use Dropbox to keep your data protected which is handy a little bit. To use the Dropbox, just tap Account, then the cog icon (top left), then Turn Passcode On. When you've set a passcode, you'll also be given the option to use Touch ID or Face ID as well.
Read More: How to increase the internet speed in airtel 4g.
2. Lock Apps with Inbuilt Tools
Now every smartphone comes with its own UI that has some unique features that let you hide or lock the apps. Smartphones like Samsung has Secure Folder, Huawei has PrivateSpace, and also Realme has its PrivateSafe that block or hides the apps for you.
We can't guide you for every phone to lock apps in Android but you can try yourself to find out the options/features for your phone. So here we've introduced some features of popular phones that will let you lock apps in Android phones.
Huawei/Honor PrivateSpace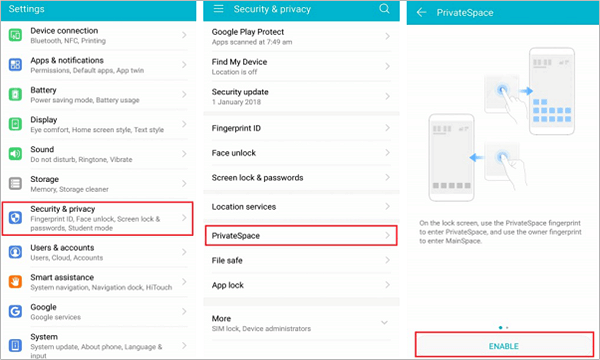 The Huawei EMUI user interface offers a similar feature as PrivateSpace which also let you store the files and apps in a folder. This PrivateSpace can be accessed directly by the main user, so you don't need to create new profiles or setup the apps again. Also, you can directly control and access the notification directly.
Samsung's Secure Folder
In Samsung smartphones, you can hide or lock the apps, pictures, and other files by storing them in the Secure Folder. These files are guarded with a separate passcode which is always different from your main screen lock. The best thing about Samsung's Secure Folder is, it doesn't allow you to access the files from a PC via USB or other file explorers.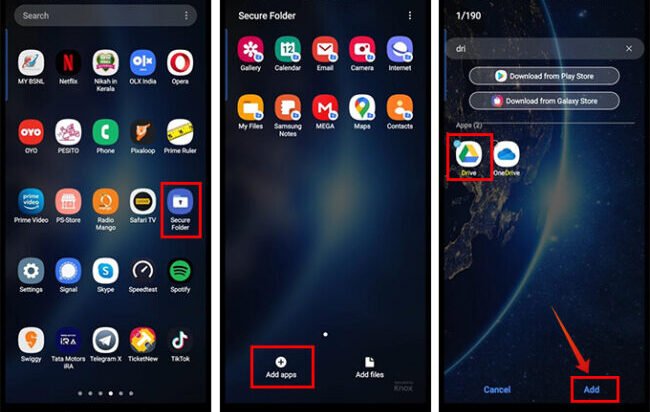 Follow to lock apps using Samsung Secure Folder:
Find the Secure Folder app and open it.
Set the screen lock pattern or password. (You will be asked for screen lock type)
Now tap on Add Apps. (Place on Bottom side)
You will see a list of apps that are installed on your phone.
Just select the apps that you want to lock.
Then tap on Add.
Now your Apps will be stored inside the Secure Folder.
There is a special menu setting that makes it a lot easier to customize the privacy options. You don't need to setup new profiles for your apps, so you can easily access the notifications.
3. Android Feature for locking apps
Inbuilt Android features are the best ways to lock the apps but unfortunately, they are not available to everyone. The following features will help you to lock the apps but it requires Android 5.0 Lollipop or later.
Read More: How to clean a computer screen.
Create a guest account
If the methods above did not work for you, you can use the operating system's feature of Guest Account. If you have a phone with Android 5.0 Lollipop or later, you can create a guest account or a second user account on your smartphone. This method is best if the user is not mean to use the main account.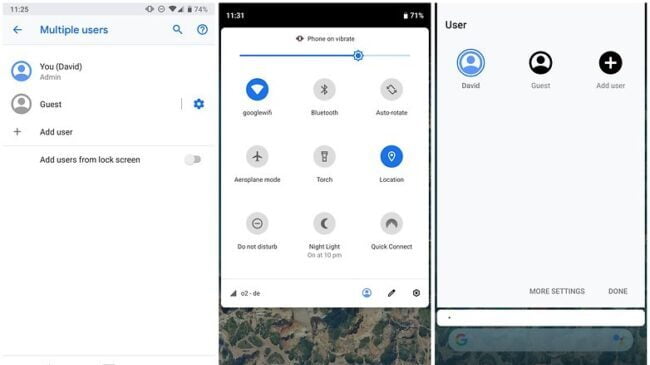 In a Guest account profile, you can set the rules for the apps. A guest user will only be able to install new apps, send SMS messages, or access other data. Although the user will be able to use other apps but this will definitely create a good impact on your security.
Screen lock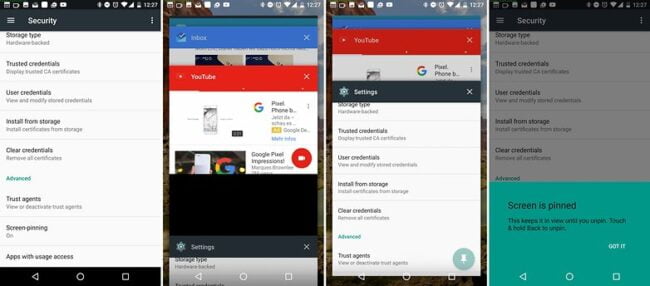 The smartphones that are having Android 5.0 (Lollipop) or later, have another option of locking the apps which is called Screen Pinning. This feature will let you pin the apps in the recent tabs by which the user will be only able to use the necessary apps, and whenever they try to get out of multitasking, the system will ask for the password.
Note: The Screen Lock or Screen Pinning is one of the best ways to lock apps on android but it requires Android 5.0 (Lollipop) or later to use this feature.
Conclusion
App locking applications could be a great idea but third-party apps affect the security of the Android systems that should not be underestimated. Apple is most conscious about the security of its devices, that's why they don't allow third party app locking applications.
So if it's possible to lock apps using your phone's features, you should go for it. Otherwise, you can still use the app lockers. Hope, this article helped you to find the best ways to lock apps on Android and iOS.