As the internet is getting cheap these days, most people are shifting to online mobile games, especially to multiplayer games. Since these types of games are addictive, it becomes one of the main reasons for distraction and mental issues. This is where the offline games come in handy.
Offline mobile games are not only fun and a good way to pass the time but also they keep you away from the addiction with its associated problems. But it's hard to pick the best offline games, especially for Android as the Play Store is flooded with such games.
Don't worry, we've compiled a list of the best offline games for Android that you can play right now on your smartphone.
Most importantly, offline Android games tend to have limited storylines and gameplay. This is why we've picked different types of games so you can enjoy all types of games as per your mood.
Today we are going to tell you the top 11 best offline games for Android that you can play without the internet. This list includes different types of games like horror, Racing, Roleplay, Puzzles, and many more.
Top 11 best offline games for Android in 2023
Contents
1.

The Walking Dead

The Walking Dead is the latest zombie adventure game series inspired by the movie known as The Walking Dead. In this game, you will get to see a lot of famous actors as a character, that's why this is our first best offline game for Android on the list. In the storyline, some people keep traveling to escape from zombies so that they can get food, water, and a house to live in, the same way you will get in this game too.

The main character of this game has to fight for his life against a horde of pedestrians. As the story unfolds, new clues come out that challenge the survivors to stay strong and fight the Walkers as they try to reach safety.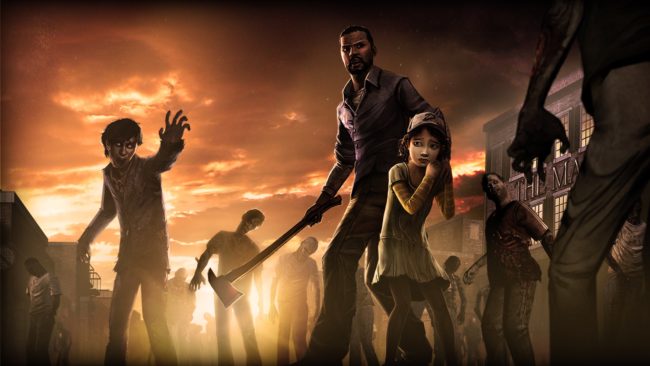 If you are a fanboy of The Walking Dead, then it will be a very good option for you. The game has a very nice and beautiful story, missions, and many more. There are various types of guns that help you in dealing with difficulties in this game.
It also has many seasons same to its movie where every season has different storylines which are connected to each other.
Minimum requirements:
GPU: Adreno 200 series, PowerVR SGX540, Mali-400 series, amd Tegra 3
CPU: Dual-core up to 1GHz
Memory: 1GB ram
Recommended requirements:
GPU: Adreno 300 series, PowerVR SGX544, Mali-T600 series, and Tegra 4
CPU: Quad-core up to 1.5GHz
Memory: 2GB ram
Download link:- The Walking Dead: Season one
Game Specifications
Launch date
6 March 2018
Price
Free
Downloads
10M+
Developer
Howyaknow, LLC
2.

Hill Climb Racing

This is the second game from our Best Offline Games for Android that you will love, Hill Climb Racing is free to play a 2D offline racing game which is made by Finnish studio Fingersoft created for Android, iOS, and Microsoft Windows in 2012. where you will get a lot of cars or trucks with different types of maps, every map has different weather and difficulties.

It can be said to be one of the most engaging and enjoyable physics-based driving games ever. The rules are quite simple, control your character to drive in hilly terrain, collect coins, and gas to continue till the end of the journey.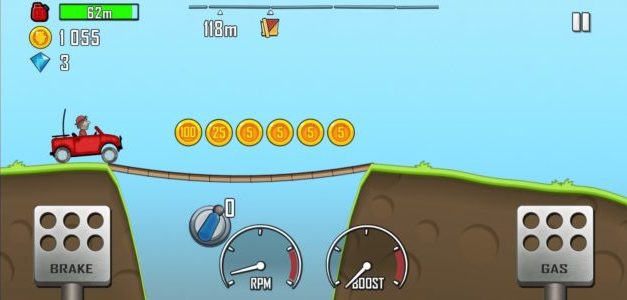 After completing a level, you have to collect coins that help you to upgrade your vehicles by purchasing new equipment or unlocking a new vehicle for the next level player also have optional in-app purchases to improve your vehicles.
And one more thing which is important in the game is that you must not forget that fuel must be loaded continuously because once the fuel runs out your playing time will also end. You can also customize your dream vehicles and play with the use of the garage more and There are over 28+ Stages That Are Truly Endless.
Players can have many options in-game for unique and different types of  Vehicles there are a total of 29+ like Hill Climbers, motocross bikes, monster trucks, tractors, hippie vans, one wheeler, quad bikes, tourist buses, race cars, police cars, ambulance, fire truck, snow mobile, super offroad, and many more. some vehicles are only available on selected maps.
Game features:
over 30+ Vehicles
Classic Adventure Mode
Unlock & Upgrade New Parts
Arcade Fun And Stunt Tricks
Customize Your Car And Character
Race Up Hill To Win In Online Races
Team Up With Your Friends Online & Race
Download link:- Hill Climb Racing
Game Specifications
Latest Update Date
8 December 2021
Current Version
1.52.0
Device Requirements

4.4 and later

Size
62MB
Downloads
500M+
Developer
Fingersoft
3.

 Ludo King

Ludo King This is one of the 3rd Best Games for Android on our list, Ludo King is free to play mobile board game made by Indian Studio Gametion Technologies which is released on 20 February 2016.

It is available on both platforms Android and iOS, And it is also available in Windows 10, macOS, Android TV, Windows 10 Mobile, and Windows Phone 8. Ludo King is the first Indian gaming app to pass 500 million downloads with lots of fans available in 30 countries with 14 languages, which makes games more popular.

The game has a lot of this like online and offline battles offline players can play games with the computer with which player can select their levels also and how many players do player want to play with them.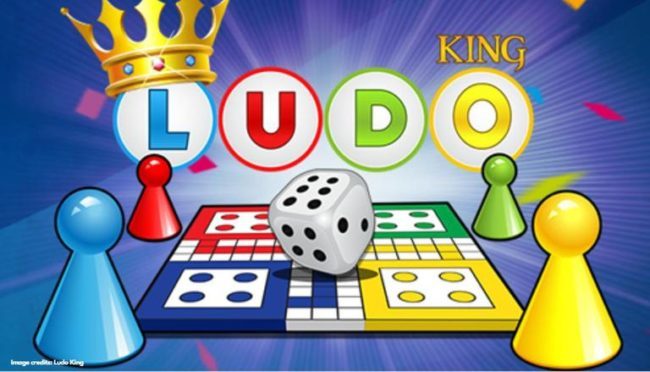 In online mode, players can play with their friends as well as they can play with a random player, this game is very simple and easy to play players have to take a color for their piece.
Which player can play the game, after taking the color, the player has to tap on dice, from which it will spin after that player will get a number, a player has to move their pieces forward by choosing one of them when all your pieces reach the center and win the game.
After the new update, some new themes come like Disco / Night mode Theme, Nature Theme, Egypt Theme, Pinball Theme, Candy Theme, Christmas Theme, Penguin Theme, Battle Theme, Diwali Theme, Pirate Theme, Sui Dhaaga Theme, and many more which you will have to find in-game.
Game features:
Quick mode
Voice Chat available
More user-friendly UI
 Tournament available
 Make buddies worldwide
Save/Load Ludo game option
Real chat with friends and buddies
Challenge Facebook friends/buddies
 Support extended to low-end devices
Download link:- Ludo King
Game Specifications
Latest Update Date
15 December 2021
Current Version
6.6.0.207
Device Requirements

4.4 and later

Size
54MB
Downloads
500M+
Developer
Gametion
4.

Granny

This is the fourth game on our list which is also known as the best horror game on mobile, Granny is one of the best horror games on mobile. Granny is free to play offline horror games which are very famous among all age players. It has 3 parts all parts have a different storyline and have different maps which makes the game more interesting to play.

The graphics of the game is animated but you will not find any lack of gameplay because its story is very good and you will like it very much. In this game, your story begins in a house where you are trapped and you have to get out of the house by slowing many puzzles.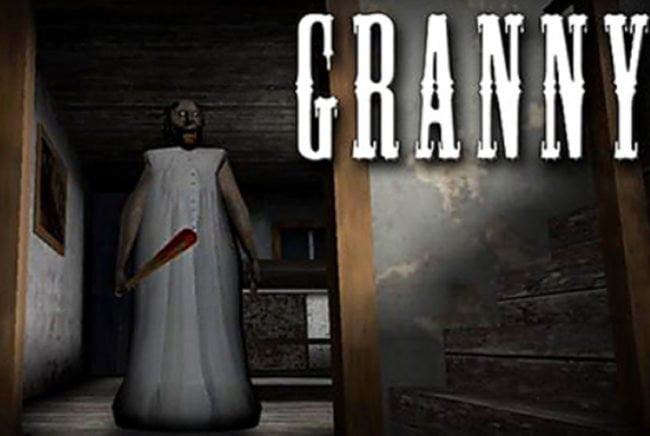 It will not be so easy, you will not have to do all this for a long time because the name Granny That a ghost may be in that house and she is preventing you from coming out of the house, but you do not have to escape the house while hiding from her.
You will get to see many secret places, by which you can save from Granny, along with the nearby sacred place, there are many traps that Granny has kept for you. It has 3 parts so that May you get to see Granny as well as more characters like Slendrina and Grandpa.
If Granny sees you then you will have to start the game from start to finish, by the way, Grandpa also takes home a BAT If he sees you, then like Granny, you will have to start back to start, and Slendrina who is Grandpa's granddaughter, if you see Slendrina's face, you will be stuck for a few seconds will.
Game features:
Practice mode
Secret places to hide
Shotgun and Stun gun
Creepy sound effects
Download link:- Granny 
Game Specifications
Latest Update Date
20 January 2021
Current Version
1.1.9
Device Requirements

4.4 and later

Size
62MB
Downloads
100M+
Developer
DVloper
5.

Badland

Badland is one of the best offline games for android lets know about these, Badlands is a side-scrolling adventure, in which you will find a character, using which you can take forward the story of your game, it looks like a little bird but it is not, it can fly, for that, you have to tap your screen and feel it will move forward.

In this game, you will get to see many challenges, on which you may enjoy the people very much because doing challenges one after the other and very difficult too. There are 40 levels in the offline mode, as you go through your level, your challenge and its difficulty will increase.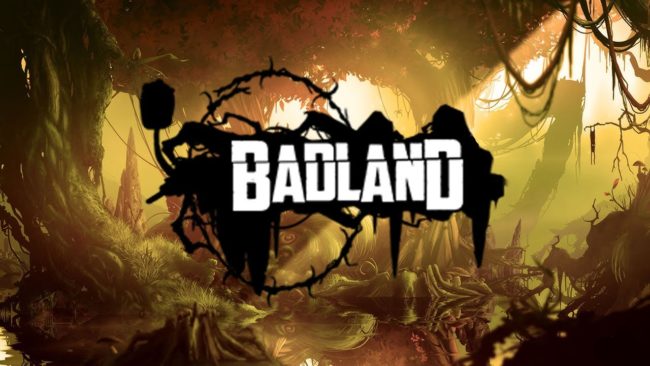 Many times you will get to see some different things, life is different, if you touch a yellow light ball written on it, then your size will increase by 25%, so many times it causes game time problem but it also has its benefits. Which you will know about playing the game.
You can also play multiplayer with your friends and enjoy new stages. There are four atmospheres according to day yellow, green red, and blue it can be more after updates.
Game features:
Singleplayer and Multiplayer mode
Cloud Save
Highly immersive audio-visual gaming experience
Support game controllers
One-touch controls
Make your own world
Download link:- Badland
Game Specifications
Latest Update Date
29 April 2021
Current Version
3.2.0.66
Device Requirements

4.1 and later

Size
63MB
Downloads
10M+
Developer
Frogmind
6.

Alto's Odyssey

Alto's Odyssey is a beautiful game that deserves to be on the best offline games for android list,  is a 2D side-scrolling game the elements as a game itself a simple fun but what really makes it stand out ad what keeps you coming back, Alto's Odyssey has a beautiful and relaxing atmosphere.

And its constantly changing time and weather system that provides the backdrop of the gameplay depending on the point of the cycle you will see a bright sun or clouds and rain after the sunset the sky will be dominated by the moon and you will also see sandstorms that turns everything dark and bloody red.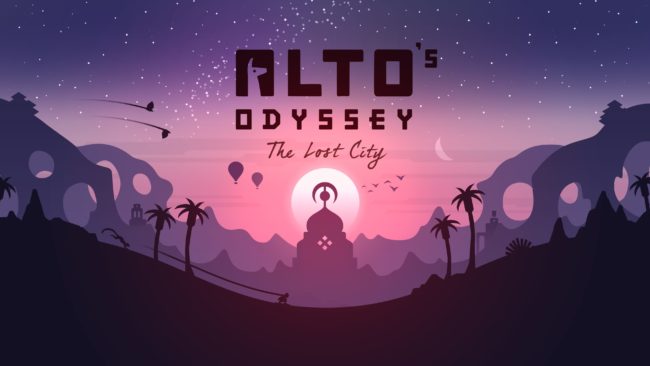 All these effects directly change the lighting in the gameplay it really feels like real-world and sometimes it's like you are in Disney animations that's the hard work of team Alto's which makes Cel-graphics and moving scenery.
The game has three different types of landscape called biomes their names are Dunes, canyons, 4kand Temple. Each with its own art and obstacles as you progress further through a run.
You will find many obstacles in the game which will try to stop you but you will have to keep moving while avoiding them as you will get more difficult obstacles as you go further.
On the game, you will get to see high science, which you can do by doing it like new character and new map and you can also upgrade your character and there is much more to know but you will not know the hex of playing the game.
Game features:
Photo Mode
Explore Biomes
Easy controllers
Newfound heights
Master the elements
Six Unique Characters
Standalone experience
Original music and handcrafted audio
Download link:- Alto's Odyssey
Game Specifications
Latest Update Date
23 July 2022
Current Version
1.0.10
Device Requirements

4.1 and later

Size
71MB
Downloads
10M+
Developer
Noodlecake Studios Inc
7.

Shadow Fight

Shadow Fight is the 7th best game in our best offline games for the android list,  Shadow Fight is a 3D fighting game where the player can fight with a random Hero or player. This game supports both modes online and offline, the game has 4 parts all parts having different storylines and gameplay.

All Heros have different weapons as well as skills at the start of the game player will get one hero which will help to unlock more hero's, after every fight player will get some card that converts into Hero fragments, gems, coins, etc.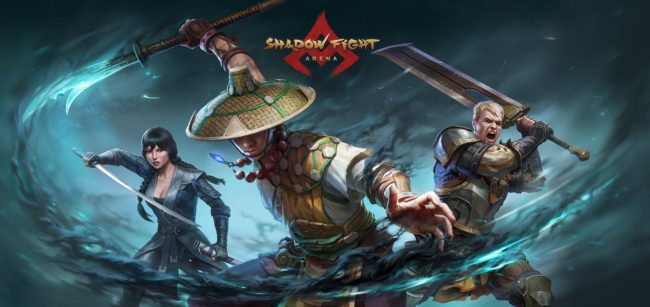 After the update of the game, there are a lot of changes that you have to know before playing like New mode where the player can directly fight 1v1 by choosing a hero and showing all skills, New in-game progress system is dedicated to supporting the new model. In 1v1 mode, every hero has his own rating that can change your account rating and the last Visual enhancements.
Fight Pass-  Players can get Fight Pass, which you have to buy by purchasing in games, you will get many interesting rewards like a chance to earn premium rewards, Access to exclusive seasonal quests, Reward worth 16000 gems, Hero's Fragments, and at last, you will get a hero as a reward.
Game features:
Fight Pass
Epic heroes
Hero talents
Easy controls
Cool 3D graphics
Brawl with friends
Fun multiplayer battles
Online PvP tournaments
Cosmetic items and customizations
Download link:-  Shadow Fight
Game Specifications
Latest Update Date
10 December 2021
Current Version
1.3.1
Device Requirements

5.0 and later

Size
148MB
Downloads
10M+
Developer
Nekki
8.

Friday the 13th

Friday the 13th is a horror puzzle game that deserves to be on the best offline games for android list, In this game, no need for online connections for this game, and the game is based on a movie also named Friday the 13th hai movie about a serial killer and same as in this game killer is in jail and killing all their cellmates but you have to be safe about the policeman are guarding you while avoiding that, you will have to die all the cellmates.

The police are guarding you while avoiding that, you will have to die all the cellmates. If the policemen see you ahead, then you will have to start that level from the start, in the same way, there will be many things, avoiding which you will have to complete the levels while solving the puzzle.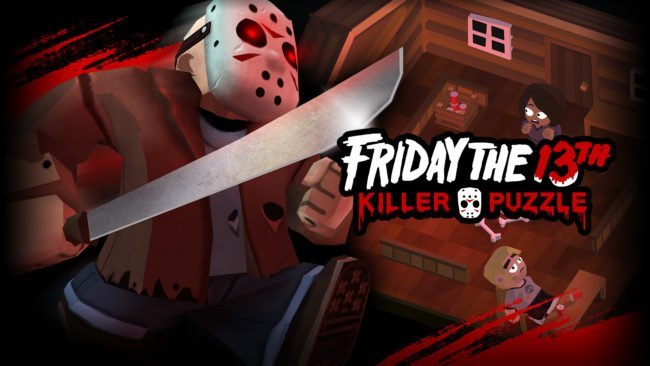 As your levels increase, the difficulty of those puzzles will also increase, there are more than 100 puzzles in this game after every match you will get some rewards like a box in which players get special items like new weapons and many more.
Traps, Cops, SWAT teams, Land mines, Rotary telephones, Teleporters, Cats, Jason's Mom, these are some special things that players have to face in-game between the levels of the game, the player has to very carefully for this thing when solving puzzles.
Game features:
'R' mode for dozens
Jason Voorhees character
100 FREE killer puzzle levels
8 gut-wrenching strategy-infused puzzle
Level up and unlock tons of horror weapons
Download link:- Friday the 13th
Game Specifications
Latest Update Date
8 December 2021
Current Version
17.13
Device Requirements

4.4 and later

Size
102MB
Downloads
10M+
Developer
Blue Wizard Digital Inc
9.

Marble Clash

Marble Clash is the best-animated cartoon game which is our 9th game in the list of best offline games for android, Marble Clash is a crazy fun shooter game in which you will face a challenging yet fun battle. You will control a robot with a variety of guns, and collect as many coins as you can before your round ends.

But it will not be that easy because there will be other players besides you, and t0 they will try to steal your coins from you. You can fight them and get their coins from them. Or, if you need to run faster, you can turn your robot into a speeding marble ball with just the push of a button.

By doing this you can avoid looting your coins and avoid defeat. In Marble Clash you will get four rounds and each round will end when time runs out. At the end of the first round, half the players will be eliminated.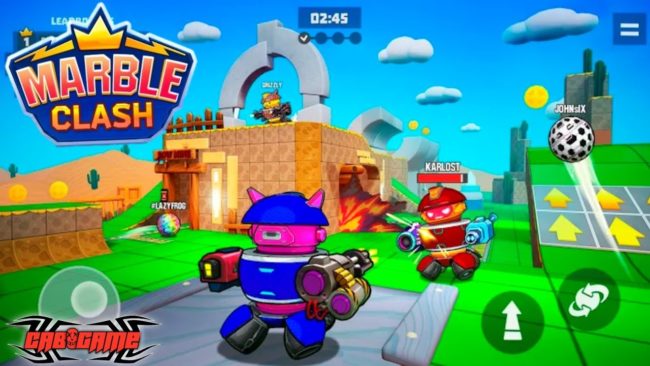 The rest of the other players continue to fight in the next round, the last round being the hardest because you have to collect as many coins as you can to win, it will be very challenging. The map is divided into four places every place has a different and quick structure.
At the start of the game, you have an option for all four. But after every round, one of the areas will disappear, and you have less space for cover, action, and a savage battle for every coin. For each round, you pass and will gain experience or coins.
The more you play, the more you level up and unlock new weapons and parts for your marble bot. After that upgrade it, and you'll become more powerful, stronger, faster, and the increased firepower will make you truly invincible.
Throughout the different rounds, you'll find tons of weapons that you can use to shoot your minigun to stun your enemies with attacks, or you can use a shotgun. You'll find many cool and varied skins in the game and you will get many costumes for your robot and create an after-match reward.
Game features:
Good looking graphics.
Simple and Easy controls.
Dynamic battle.
Simple interface.
Cool music and Beautiful effects.
A lot of weapons of different levels.
Ability to play as a Player.
Download link:- Marble Clash
Game Specifications
Latest Update Date
3 October 2021
Current Version
0.5.3
Device Requirements

5.0 and later

Size
288MB
Downloads
50K+
Developer
MAD PIXEL
10.

Robbery Madness

Robbery Madness is the last game on our list but this game will entertain you a lot, Robbery Madness is a cartoon sneaking robber that will make you laugh. Experience an original First Person Stealth game with tons of funny elements, scenarios, characters, and Hell. The game begins with a shopping madness where you play an amateur dacoit where an old funny-looking boy starts a new career as a thief.

Your first mission will be a robbery in a shopping center, where your goal is to steal some valuables for your new owner – Thieves Guild Master. You don't have a tool to steal, you don't even know you need one. Your strategy is very simple, you have to hide in the toilet and wait till nightfall.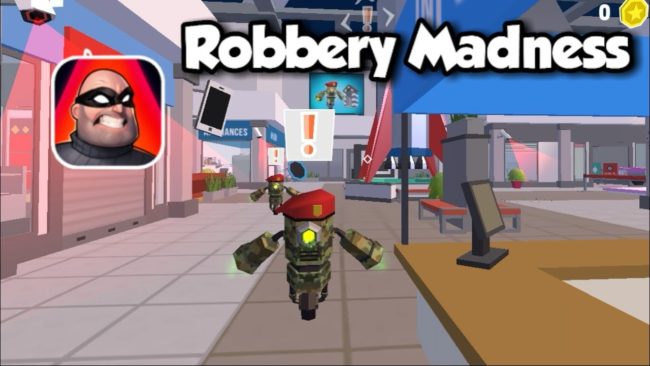 You have to prepare for your theft when the shopping center is empty, and you don't know about the security systems that are working overnight. Shopping centers are completely out there with patrolling security robots watching every corner.
Those robots who are paying attention to security are a dam funny looking and they are not that smart either but they have the best security system which is the best AI in the robots robotics market.
Apart from the security robot, many security cameras are also engaged, which is active all the time, you should avoid both of them and enjoy the luxurious loot and secret rooms. Funds have to be stolen so that you can please your boss.
Game features:
Choose your Strategy
Challenging stealth action
Choose hoose your difficult or Challenge
Secret room
Trophies
Funny enemies
Cartoon graphics
Cached for the third time, your starting location is Hell
Download link:- Robbery Madness
Game Specifications
Latest Update Date
30 September 2021
Current Version
1.0.2
Device Requirements

4.4 and later

Size
35MB
Downloads
10K+
Developer
Marek Klvana
11.

Solitaire Bliss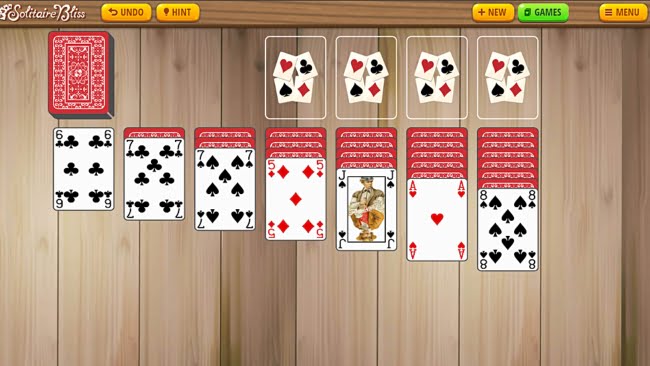 Solitaire Bliss is an offline and online destination for Solitaire lovers. With its clean and user-friendly interface, players can easily navigate through the app, choose from different game modes and difficulty levels, and even track their high scores.
Apart from the standard Solitaire game, it offers a wide selection of Solitaire variations such as Freecell, Pyramid, Tripeaks, Golf, Yukon, Forty Thieves, Scorpion, and much more. Moreover, it also has Spider Solitaire with up to 4 suit modes.
Solitaire Bliss has a Fun zone that includes Daily Challenges, Solitaire Stories, and Master's Way. It allows players to customize the whole gameplay experience by providing controls to every aspect of the game. You can change the appearance, animations, positions, score, times, and moves. Also, you can customize the gameplay of every game mode individually.
Game features:
Solitaire Stories mode
Animated hints with all possibilities
Game saving option
Wide range of game mode
Game modes have different variations
Achievements section
Ranking section
Download link:- Solitaire Bliss
Game Specifications
Launch date
30 September 2018
Price
Free
Downloads
1M+
Developer
Mongoose Net Ltd.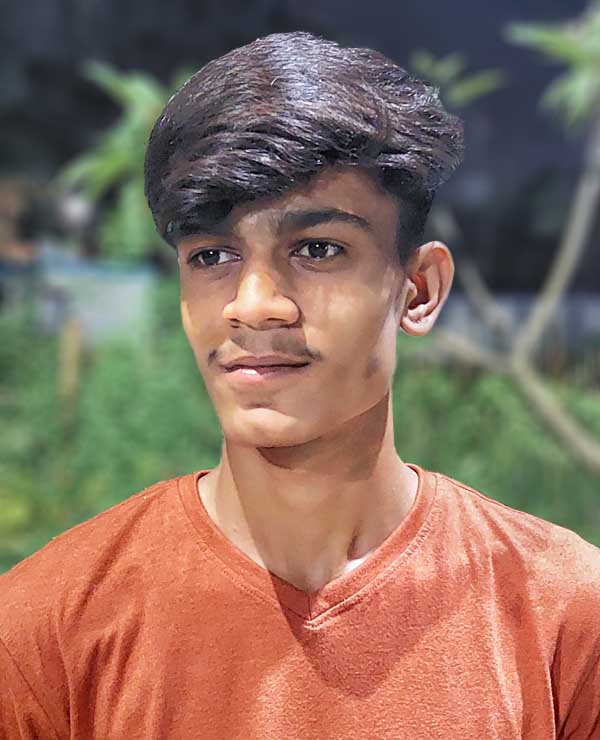 Aayush Mishra is a BCA student who enjoys gaming. He is a gaming enthusiast who covers the latest game news, reviews, and other gaming-related topics. He is particularly fond of horror and battle royale games.