Looking to buy the best earphones under 600 in India 2023, but don't know which are the best earphones, don't worry. Digital Bachat will help you find the best earphones under 600 budget.
Earphones are very important in today's time. Whether you are listening to music, watching movies, or making calls. Earphones are now required. There are many brands in the market, making it challenging to find the best headphones, especially if your budget is less than Rs.600.
There are some brands like Realme, JBL, and boAt which produce good quality headphones which you can buy for less than 600. All these earphones are portable, which you can take with you wherever you go. So that your journey will not be boring.
It is very difficult to find the best earphones in the cutting-edge world. If your budget is low, it can be even more difficult. To make your selection easy, we have compiled a list of the best earphones under 600.
Best Earphones under 600
Contents
Most people spend money on buying new earphones to experience the high quality of music. If you are interested in earphones with good audio quality, fine workmanship, and comfort, here are some of the best earphones to offer.
1.

Realme Buds 2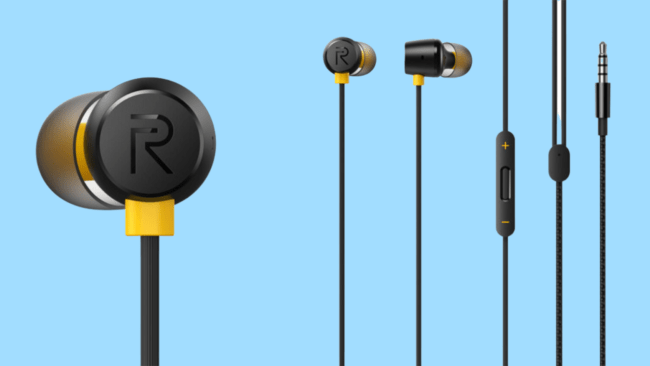 Wired
Premium matte
IPX5
6 Month
Yas
HI-RES AUDIO
If you use these Realme Buds 2 earphones, you will know that its soundtrack is clearly audible. The Realme Buds 2 earphones feature powerful 11.2-mm Bass Boost drivers for elevated bass response.
Apart from this, the stylishly designed earphones in Realme Buds 2 earphones also have integrated magnets, which provide a free way to store them. Plus, it also comes with tangle-free cables and a cable organizer, making it convenient for you to take with you wherever you go.
Pros
Bass is Awsome
The sound is crisp and clear
Design and build quality excellent
Cons
it's a straight cable, not a triangle
Not Gold plated 3.5mm, Jack
| | Rs. 599 | |
| --- | --- | --- |
2.

boAt Bassheads 225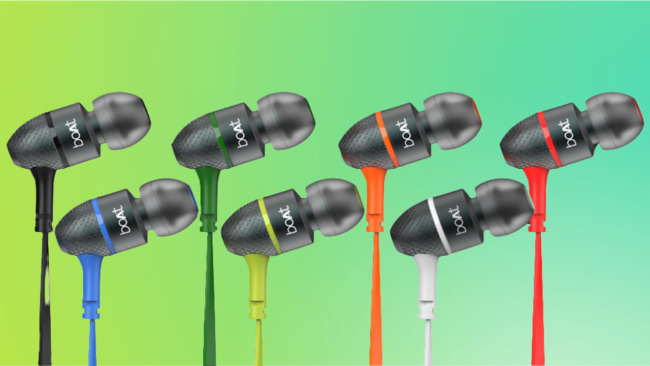 Wired
Polished metal
One Year
No
Super Extra Bass
The boAt Bass Heads 225 earphones are designed to give you an experience that is unlike any other brand. This earphone has incredible sound clarity with "Super Extra Bass". It comes with a tangle-free flat cable.
Wired headphones have 10mm, drivers, they give you a clear sound with that thumping bass. The in-built noise-canceling mic ensures that you don't miss those important calls. With colors that match your style in your day, these earphones are the ideal choice for anyone who can embody that attitude.
Available in attractive colors, boAt BassHeads 225 is the best-wired earphone with Mic Black, weighing 50 grams. It is easily portable. The material used to make these earphones is a polished metal, which ensures its longevity.
Innovative housing design enables easy adjustment and optimum wearing comfort with powerful 10mm drivers for sonic clarity, bass-driven stereo sound, and good attenuation of ambient noise.
The passive noise cancellation feature enables users to enjoy listening to your music in chaotic and noisy environments – this feature also enables users to receive calls on the go.
Pros
Excellent build quality
Bundled ear hooks
Can get loud
Cons
Bass overpowers mids and highs
Oversensitive microphone
| | Rs. 549 | |
| --- | --- | --- |
3.

Xiaomi Wired Earphone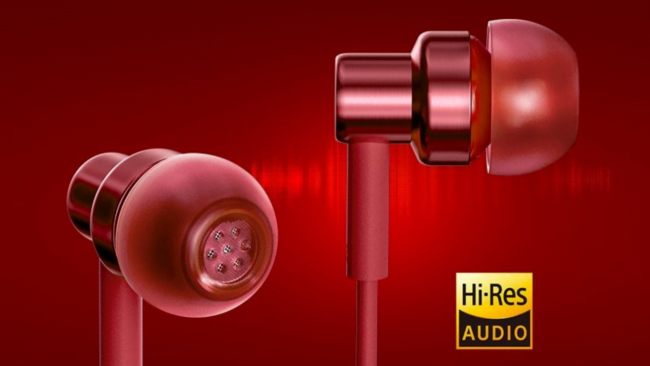 Wired
Ergonomic and Functional
No
6 Months
Yes
Hi-Res Audio
This earphone is designed for powerful bass, full sound, and good treble response. It has an aluminum sound chamber with precision-textured 10mm dynamic drivers.
The earphones are designed with an in-ear structure, which fits in your ear. An anti-wax fabric has been used in silicone earplugs. This earphone is designed to prevent sweat, moisture, or earwax from blocking the sound over time.
It has a 1.25m long, flexible and strong cable, which allows you to listen to music with your portable device. It has buttons to play/pause music, and answer calls. Also 3.5mm jack has been given for connectivity with other devices.
Pros
Great sound quality
Good treble performance
90 degrees aux jack for connectivity
| | Rs. 399 | |
| --- | --- | --- |
4.

pTron Boom Ultima 4D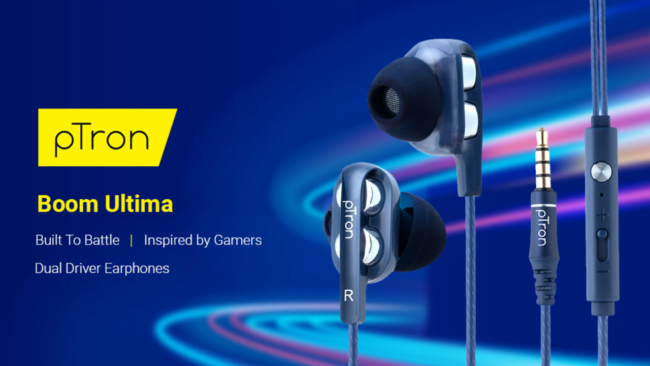 Wired
Earbud
No
1 Year
Yes
Deep Bass
This earphone has an integrated in-line remote control with a built-in microphone, so you can make and receive phone calls with ease. And at the same time, you can have a clear and fluid hands-free conversation.
The PTron Boom Ultima earphones feature 8mm dual drivers, delivering more high, mid frequencies and plenty of bass for a musical experience. It has a gold-plated 3.5mm audio jack and comes equipped with a 1.2m tangle-free cable, which is protected by TPE for a slim and soft feel.
It produces a strong sound isolation effect. Another feature of the earphones is that they are capable of multitasking with ease, such as remote control operation. If you like unique earphones, then this is the first recommended earphone for you.
Pros
Excellent build quality
Great sound and the best bass
Supports Google Assistant and Siri
| | Rs. 399 | |
| --- | --- | --- |
5.

boAt Bassheads 100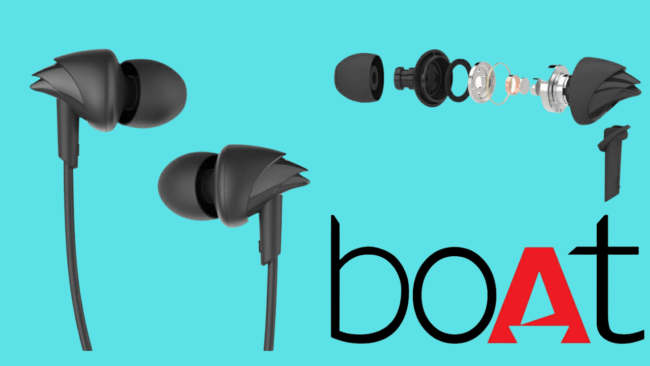 Wired
Hawk-inspired
No
1 Year
Yas
Super Extra Bass
It is equipped with an HD microphone for clear calls and a standard 3.5mm aux port, along with a 1.2m cable for connectivity. This earphone is a powerful 10mm dynamic driver earphone with 16-ohm speaker resistance, capable of delivering a powerful, rhythmic response to the most demanding soundtracks.
boAt Bassheads 100 are designed to deliver the best experience possible. It cannot match with other products. It gives you a clear sound with amplified bass. The built-in microphone with sound isolation helps you never miss an important call.
The earphones deliver music straight to your ears with clear sound quality. So these are great value for money for your budget-friendly earphones. boAt Bassheads 100 ranks second as compared to other best earphones under 600 range, the design of this earphone is also a unique one.
Pros
Inline mic
Excellent build
Reasonable price
Good sound quality
Cons
Wire length
No noise cancellation
| | Rs. 349 | |
| --- | --- | --- |
6.

boAt BassHeads 182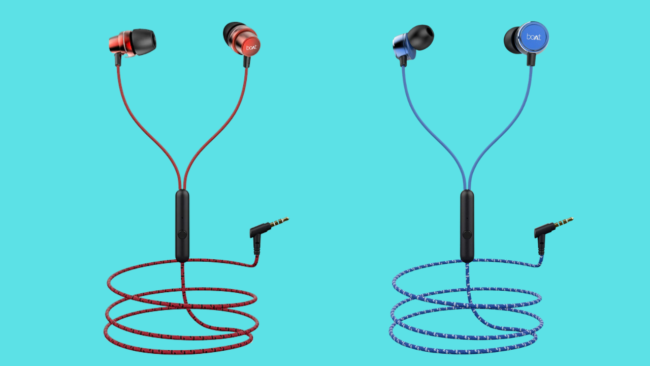 Wired
Flatwire
No
1 Year
Yas
Super Extra Bass
boAt Bassheads 182 sound with deep heavy bass, bringing your soul back to life. boAt Bassheads 182 is best for heavy bass. boAt Bassheads 182 comes with a classy superior look, available in 3 colors to match your energy and style.
You can control the flow of your audio zone with just one tap. And you can also end the call with just one tap. This earphone from boAt brings you a simple solution with great sound as well. This earphone is also facilitated with a 3.5mm jack.
Pros
Alexa or other Voice Assistants
Sound Quality – Excellent
One Universal Button
Bass Driver – 10mm
Bass – Excellent
HandsFree Call
Cons
No Sweat & Waterproof
Built Quality isn't well
| | Rs. 599 | |
| --- | --- | --- |
7.

JBL C50HI Earphone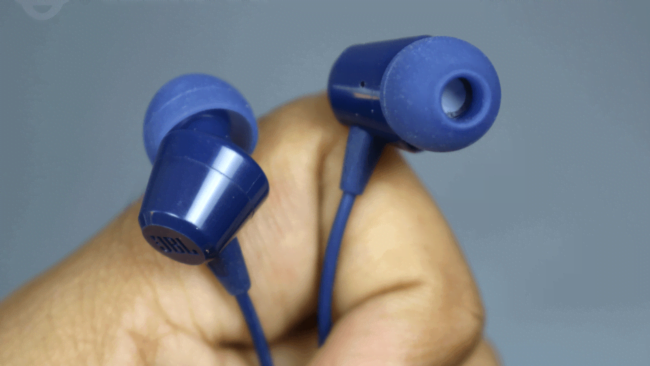 Wired
No
1 Year
Yas
High Clean Bass
JBL brand earphones are also one of the best-selling brands. This earphone is for those who want to buy a classic set at an affordable price. One color of these earphones gives an attractive look. It offers finer controls for calls and music.
Perfect to fit in the ear, its soft silicone tap makes it comfortable and beneficial when worn for a long time. It is only 12 grams. The mic quality of this earphone is good, which makes it easy to manage voice calls on the go. With its noise isolation support, you will not have to face external noise.
It has an 8.6mm speaker driver, which delivers a deep tone with clear audio. Its standard frequency range is 20000 so that every word of music can be heard. Overall it is one of the Best Earphones under 600.
Pros
Lightweight and compact
Design is attractive
Affordable
Cons
Not tangle-free
Average bass
| | Rs. 499 | |
| --- | --- | --- |
8.

Samsung EHS64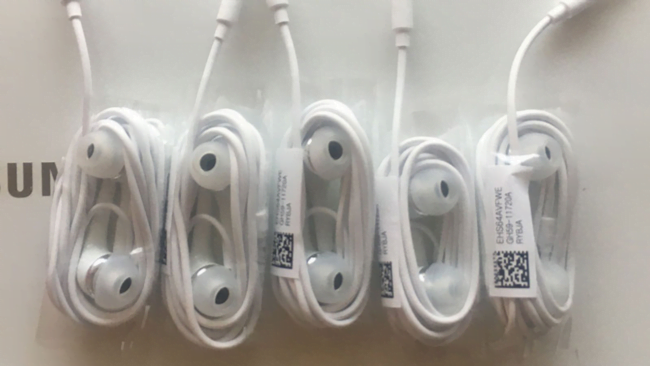 Wired
Canal phone
Yas
6 Month
Yas
Deep Bass
Its model name is Samsung EHS64 EHS64AVFBECINU. More than 23 thousand people have rated it 4.2 out of 5 on Amazon. Its design is simple and nice, Samsung EHS64 has 6 months warranty. This earphone has three buttons, including the main button and two volume up and down buttons.
It weighs 59g. If we talk about its sound quality, then it is good, with good sound clarity and bass. It also includes a good microphone. Talking about its cable, there is no braided cable in it. Hence its cable quality is average.
Sometimes your earphones can get tangled with each other. Some of the best earphones under 600 I hope you have found the best earphones under 600 for yourself.
Pros
Call pickup or play/pause button
Volume up/down buttons
Good bass
Cons
No braided cable
No 45° buds
| | Rs. 449 | |
| --- | --- | --- |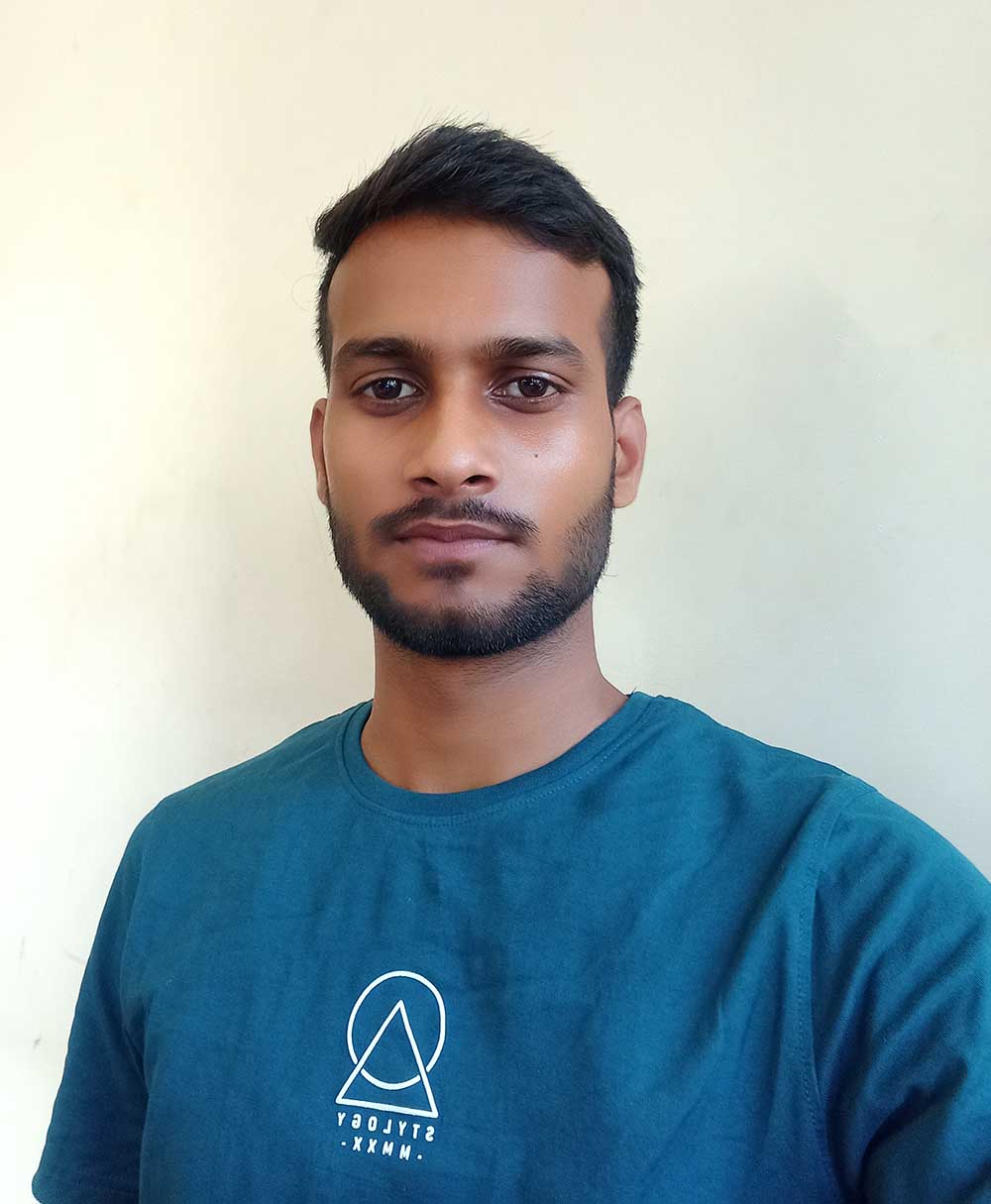 Ashok Kushwaha is Senior Editor at Digital Bachat with 5 years of experience covering mobile phone and computer technology. He enjoys sharing the most valuable smartphones and laptops.