BGMI Redeem Codes for July 6: Battlegrounds Mobile India has held the Moonlight Throne event for a limited time in the game. BGMI players have a chance to grab the Moondrop Eterna Set which is the highlight of the event. You can also get your hands on other top items during the event.
BGMI Moonlight Throne Event
The Moonlight Throne event in BGMI is held from June 28 to July 29. The event offers some legendary outfits, skins, and other in-game items. By drawing the prize with UC, you can get a Moondrop Eterna Set, Moondrop Eterna Cover, Moondrop Eterna Glider, helmet, Scorching Fury Molotov Cocktail, Treasure Key Ornament, and Moonlight Gem that you can exchange with rare items in the shop.
Apart from purchasing these event items with UC (Unknown Cash), you can get free rewards by using the redeem codes in BGMI. Just like on other days, BGMI developers have released a set of new Battlegrounds Mobile India redeem codes for today, July 6, 2023.
By claiming the BGMI redeem codes, players can get free in-game items such as weapon skins, parachute trails, spray cans, emotes, and more. You also have the chance to get free UC (in-game currency) that you can use to buy Moondrop prizes.
BGMI redeem codes for today: July 6, 2023
The new active BGMI redeem codes are available for today, June 6, 2023, which can get you in-game items for free. To keep the player engaged, BGMI developers release redeem codes daily that offer free rewards. These redeem codes consist of 12 to 16-digit alphanumeric random codes which are valid for 12 hours of release.
Here are the latest BGMI redeem codes for today, July 6, 2023:
SD16Z66XHH
R89FPLM9S
S78FTU2XJ
PGHZDBTFZ95U
UKUZBZGWF
LEVKIN1QPCZ
GPHZDBTFZM24U
VETREL2IMHX
ZADROT5QLHP
SIWEST4YLXR
BDNKUPRMF4
BOBR3IBMTO
KARZBZYTR
SD14G84FCC
If the above-mentioned BGMI redeem codes don't work for you, please try again as they might have expired or been used already by someone.
Step-by-step guide to redeem codes in BGMI
Follow these simple steps to redeem these codes in BGMI and claim your rewards:
Step 1: Open the Official BGMI website via a web browser on your device.
Step 2: Enter your BGMI Character ID, Redemption Code, and Verification Code in the given field.
Step 3: Once entered, tap on the 'Redeem' button.
Once you redeem the code, you will now get the associated reward via an email on your BGMI account. You have to head to the email section in Battlegrounds Mobile India and collect the reward.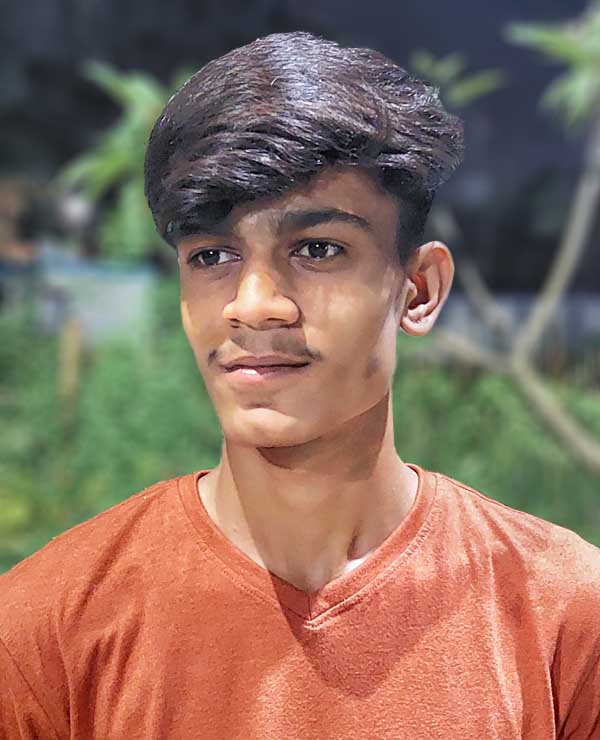 Aayush Mishra is a BCA student who enjoys gaming. He is a gaming enthusiast who covers the latest game news, reviews, and other gaming-related topics. He is particularly fond of horror and battle royale games.