If you recently lost or changed your phone number, you may have difficulty recovering your Gmail account. Here's how to change the phone number in Gmail.
One of the most important security factors in a Google account is the phone number. For instance, if you forgot your Google Account password, you can recover it using your phone number.
Also, if you use two-step verification in your Google account, you will receive an OTP (One Time Password) on your phone number. That's why it's important to have a correct phone number linked to your Google Account so that you won't have any problems signing in or recovering your Gmail account.
But what if you don't have your mobile number which is linked with your Gmail account? You may have recently changed or lost your phone number. In this case, you should update your phone number in your Google account.
Why should I update my phone number in Gmail?
If your phone is lost or stolen, or if the phone number associated with your Google Account has been disabled, you should change or update it. This is because if your phone number has been deactivated or stolen and you don't change it, someone else will be able to access your Google Account.
A Google Account is required to use Gmail, Drive, Docs, Keep, and all other Google services. This means that even temporary access to your Google Account could provide complete data to someone. Therefore, to prevent unauthorized access, it is best to update an old phone number to a new phone number in your Google account.
Now you are probably wondering how you can update your phone number in Gmail. Well, changing the mobile number in Gmail account is very easy. Here is a detailed step-by-step guide on how to change your phone number in Gmail account.
How to change phone number in Gmail
You can change the phone number registered for your Google Account by using the Google Account Manager. Google Account Management can be accessed through the Gmail app.
To change your phone number in Gmail, follow these steps:
1. Open the Gmail app on your phone.
2. In the top right corner, click on the Profile.
3. After that, select Manage Your Google Account.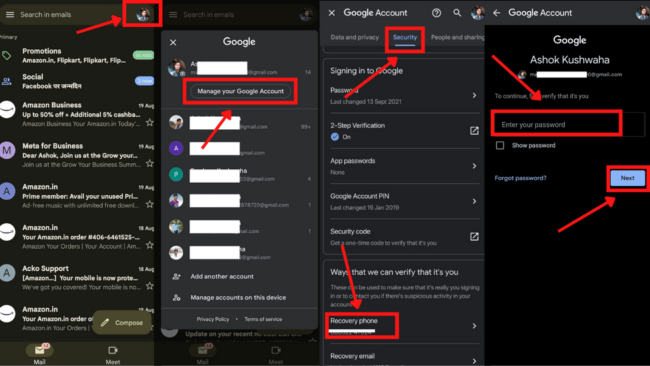 4. Go to the Security section and tap on Recovery Phone option.
5. Now you will see your old phone number, tap on the pencil icon next to it.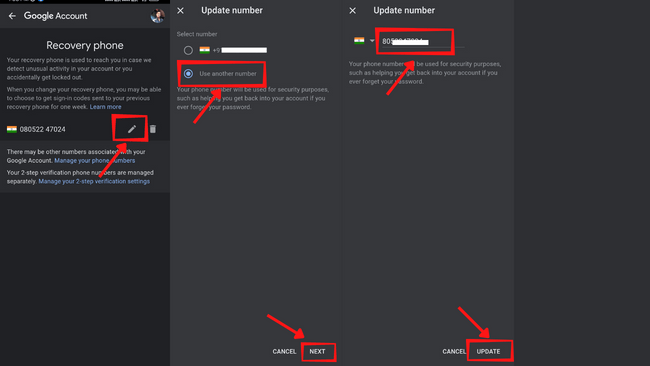 6. Select Use another number, and tap on the Next.
7. Now enter your new phone number and click Update.
You can change or update your phone number in your Google Account by following the steps mentioned above. If you haven't linked your mobile number to your Google account, you don't need to do anything else; simply follow the steps above.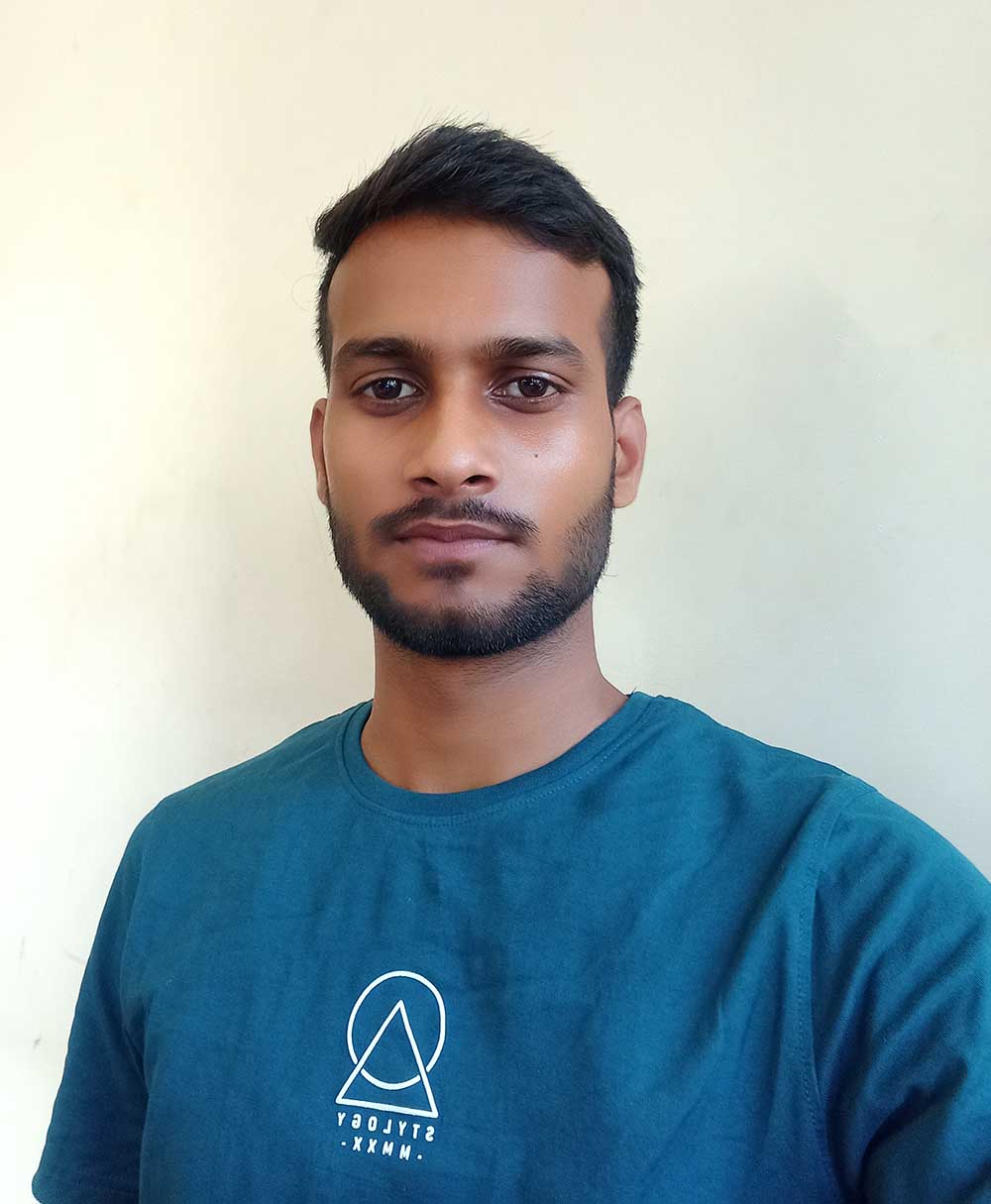 Ashok Kushwaha is Senior Editor at Digital Bachat with 5 years of experience covering mobile phone and computer technology. He enjoys sharing the most valuable smartphones and laptops.