Gmail's Archive feature allows you to hide unwanted emails and chats in order to organize your inbox. Here's how to use the archive in Gmail.
Gmail has a lot of features that ensure that users are never inconvenienced while using its system. If you want to compose an email, simply click compose and you're done.
Similarly, you can manage your emails using the three available tabs: Primary, Promotions, and Social. These three tabs will sort out your emails based on their sources.
Aside from that, what if you want to hide or delete emails and chats in Gmail? It also has a solution for this, which is called Archive.
Contents 
What is Archive in Gmail?
Using the archive feature in Gmail, you can remove emails or chats from the list. This will not delete your chats or emails from the inbox; rather, it will remove them from the list temporarily. This will make it much easier for you to keep track of your important emails and chats.
You can access your archived chats, contacts, and emails inside the archived section in Gmail. This feature is also available in many applications, such as WhatsApp, Instagram, Facebook, and Twitter, and in almost all messaging applications.
Advantages of Gmail Archive
There are lots of advantages to using archives in Gmail:
Emails can be deleted temporarily.
Individual emails and chats can be hidden by users.
Profiles and emails list are simple to organize.
You can move emails from your Inbox without deleting them.
It helps in keeping spam and unimportant emails out.
How to Archive Emails in Gmail
Archiving an email is much better than deleting it. Gmail allows you to archive both individual and group emails.
To archive emails and chats in Gmail, follow these simple steps:
1. Open the Gmail app on your smartphone.
2. Tap and hold the email that you want to archive.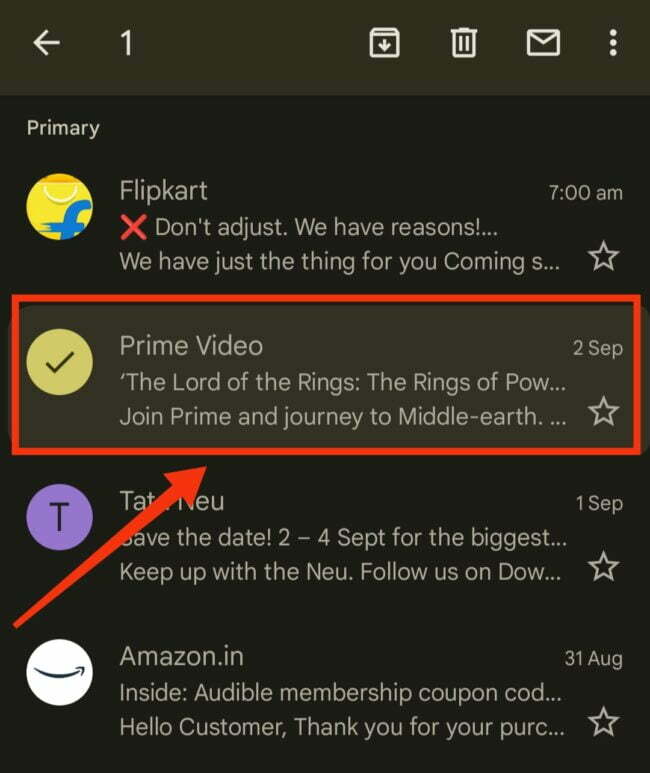 3. A few options will appear; select the first one, 'Archive'.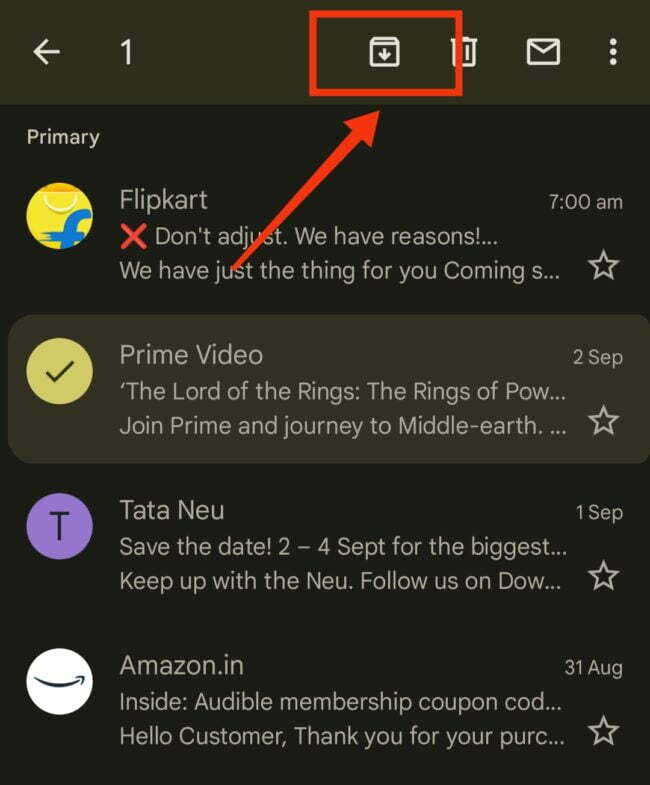 4. Done, you'll see an email archived message at bottom of the screen.
If you accidentally archived the wrong email, you can immediately unarchive it by selecting undo on the popup message at the bottom.
How to Find the Archived Emails in Gmail?
It is difficult to reaccess emails that have been archived. Because there is no specific folder or section for archived emails in Gmail. When you archive an email in Gmail, it moves out of the Inbox, leaving many people wondering where to find the archived emails.
Once you archive an email, you can find it in Gmail's All Mail section. Simply open the Gmail app>tap the hamburger menu in the upper left corner>select All Mails. You will see all of your archived emails among all of your emails. You can also filter them by date and time.
How to Unarchive Emails in Gmail?
If you want to restore your archived emails to your Inbox, you can unarchive them in Gmail by selecting the move to Inbox option.
Follow the steps below to unarchive or restore archived emails in Gmail:
1. First, launch the Gmail app on your smartphone.
2. In the top left corner, tap the hamburger menu.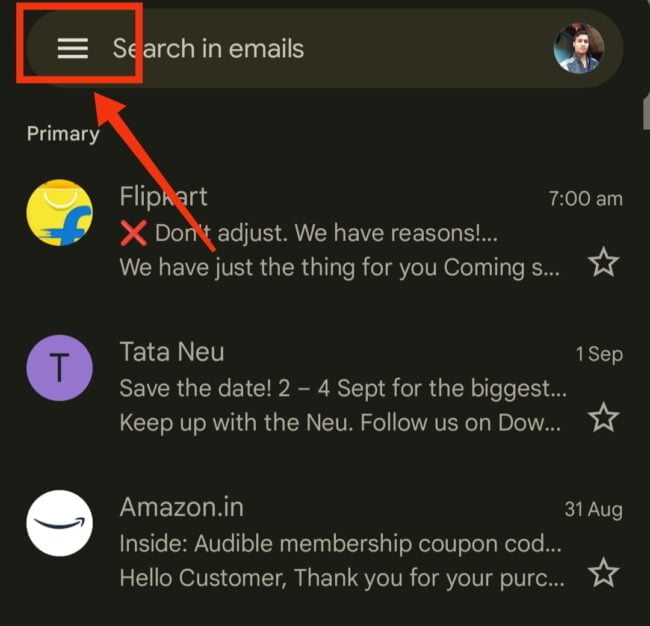 3. Scroll down and choose 'All Mail'.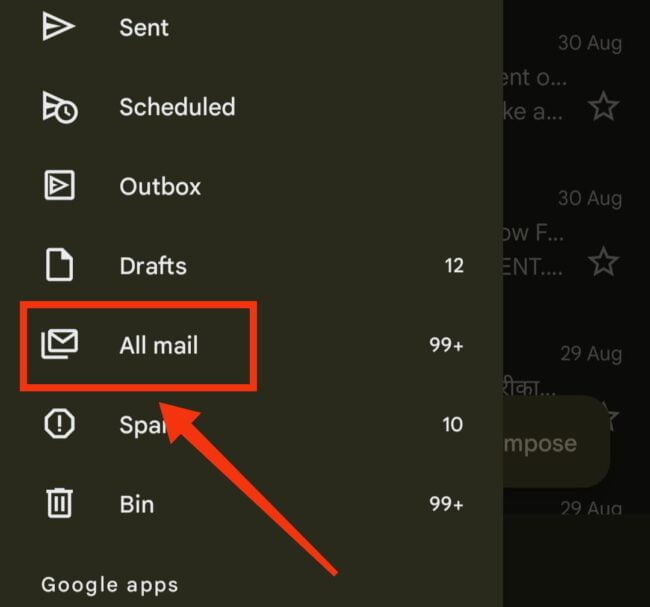 4. You will now see all of your emails; tap and hold your archived email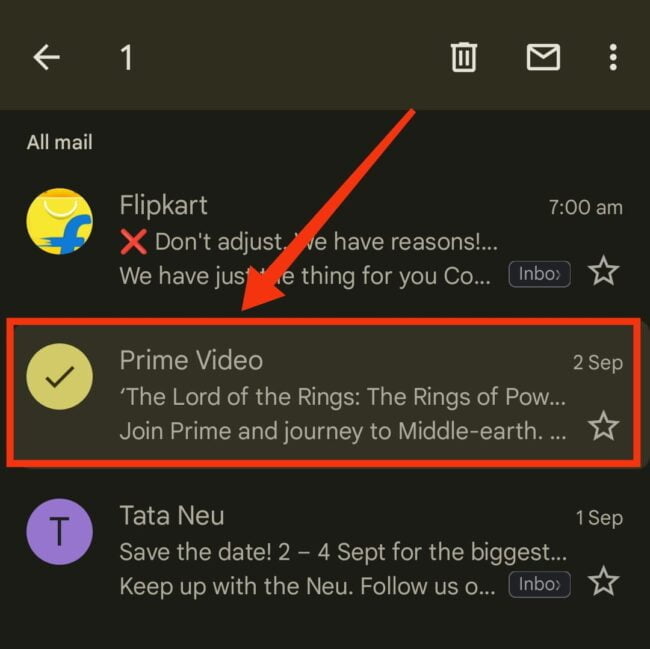 5. Click on the three dots in the top right corner.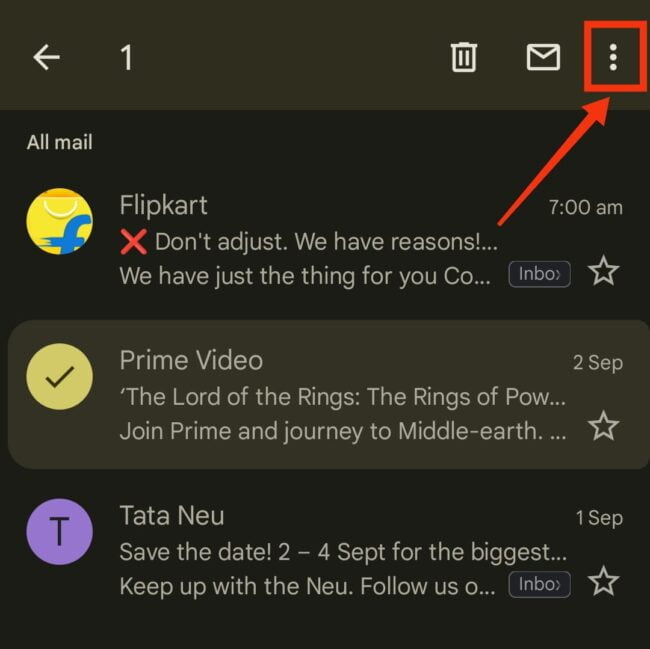 6. Select "Move to Inbox" from the options. Done.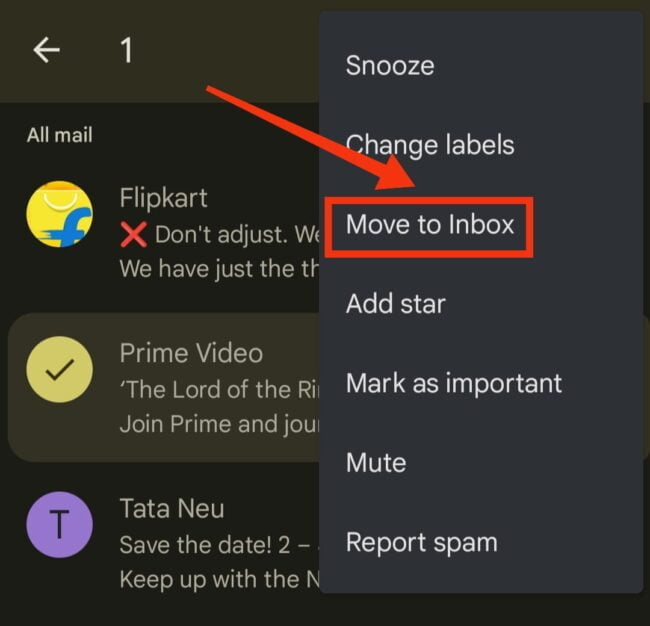 This will unarchive your email and you will be able to find it in your inbox. You can select more than one email and move them back to your inbox at once.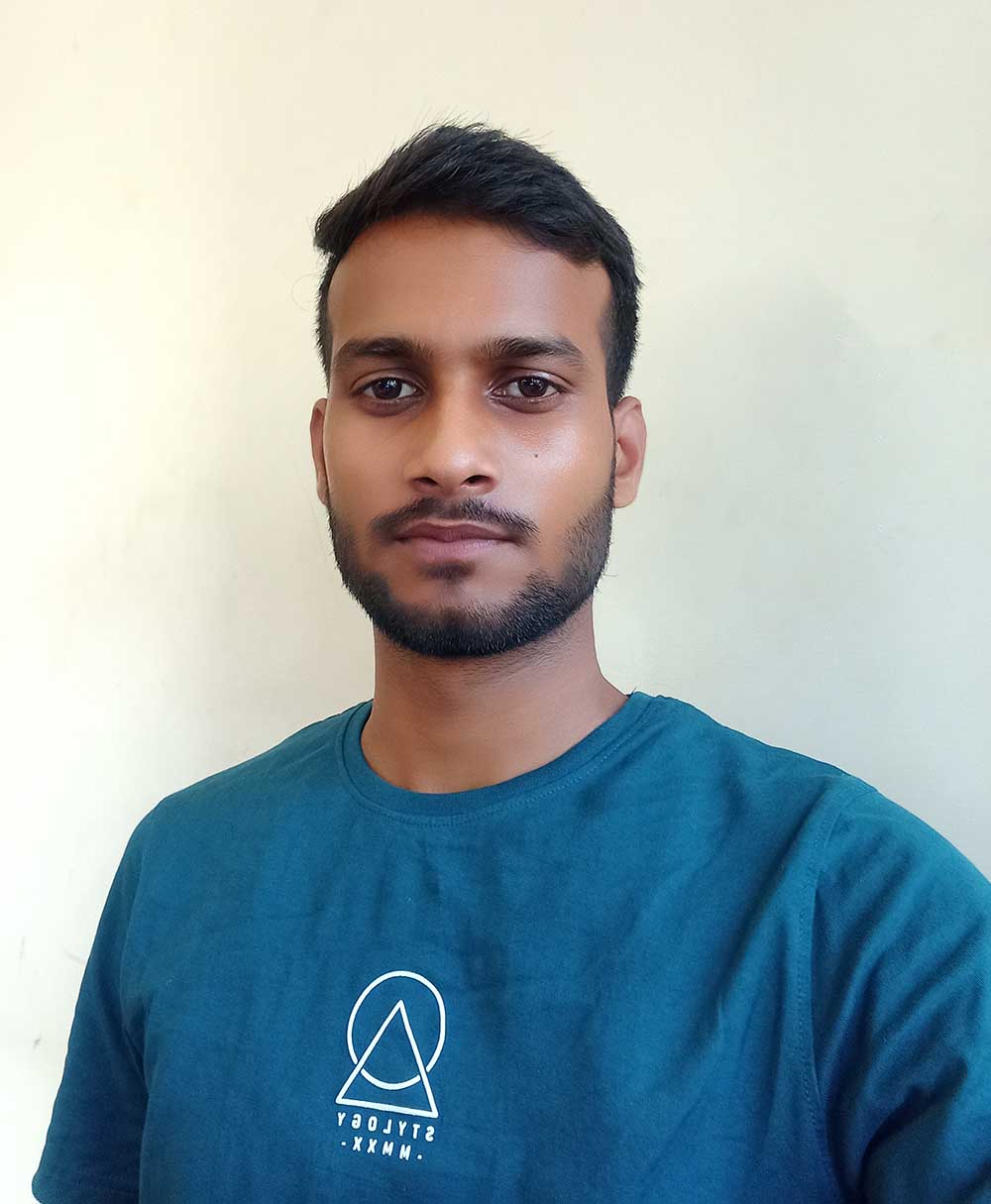 Ashok Kushwaha is Senior Editor at Digital Bachat with 5 years of experience covering mobile phone and computer technology. He enjoys sharing the most valuable smartphones and laptops.