WhatsApp has become the world's most popular messaging app, so WhatsApp has been improving it day by day. Recently they are working on many of its new upcoming WhatsApp features, some of which are going to be very useful, and will enhance the WhatsApp experience that you use in your daily life even more.
There are some upcoming WhatsApp features that will work for you only occasionally, however, if you are a person who uses excessive WhatsApp, then it is very important to know these features.
Well, before the launch of these upcoming WhatsApp features there were many more features that were successfully launched by WhatsApp after the successful testing of these features. There was a feature during QR Code, in which you can save and search contacts through any QR code.
Another feature is the new animated stickers. You can easily use the new animated sticker pack through the sticker store section. These features have proved very useful for most chat users.
Early Access of Beta Features
Every feature that you see in your official version of WhatsApp is tested by some beta testers. So you also can access these upcoming features by joining the Beta Program of WhatsApp.
You just have to go to the official webpage of the WhatsApp Beta Program and choose the option of Become a tester.
Then you will see a forum of details where you have to fill up your details so that they can check your eligibility and appoint you as a verified tester.
Once you get verified, you can download the WhatsApp Beta app and use those upcoming features.
Top 5 Upcoming WhatsApp Features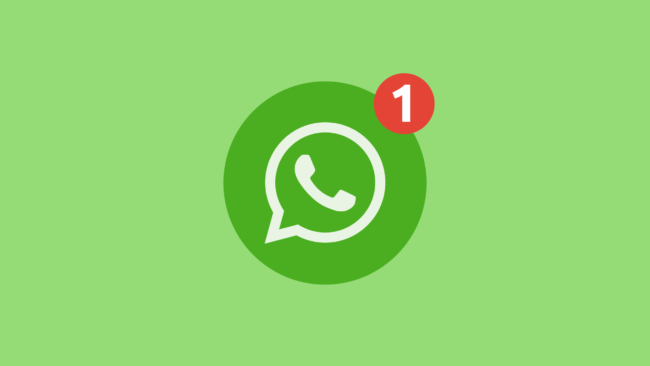 Multiple device support: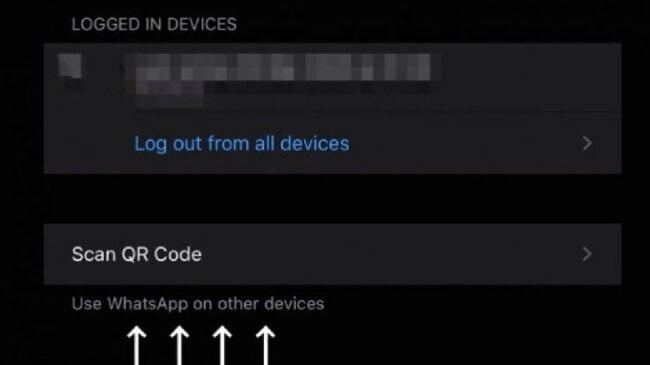 It is the most awaited feature from the upcoming WhatsApp features. It is called Multiple Device Support, through which you can easily connect your same WhatsApp account to two or more smartphones at the same time.
You can also modify or delete your other WhatsApp account from your main WhatsApp account. This feature will prove to be effective for those who want to use more smartphones from the same WhatsApp account.
Messaging Expired or Deleted Messages: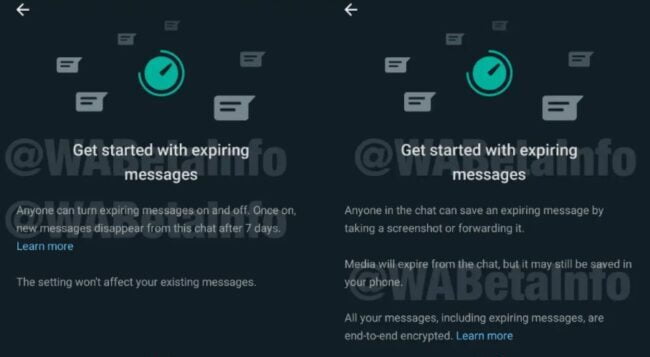 Generally, if we accidentally send a message to someone via WhatsApp, we can delete it immediately by using Delete For Everyone option, but there is also a time limit after which we cannot delete those messages.
The time limit is 1 hour, 8 minutes, and 16 seconds. After which we cannot delete the message.
WhatsApp is now bringing a new improvement with this feature in mind, in which we can set a time limit or expiration time while sending a message which will occur a message to be deleted automatically as per the set time.
The feature is currently on beta testing in some countries only and then it will be launched globally soon.
New 138 Upcoming Emojis: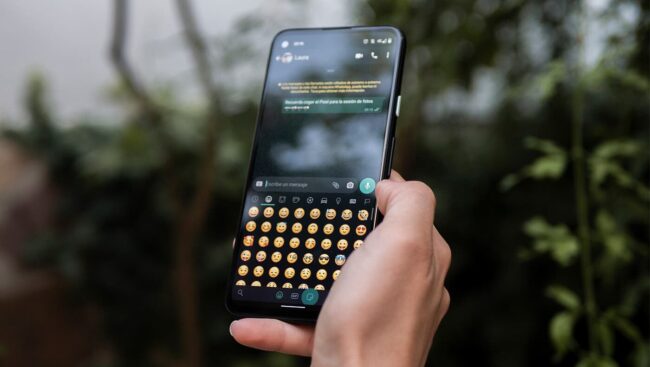 It has been heard that people are eagerly waiting for this feature from some of the new upcoming WhatsApp features. News is coming from WhatsApp that now new emoji can be seen in WhatsApp.
In which a lot of new 138 Emoji and new expressions are going to be seen.
Talking about its status, it is currently coming news, with WhatsApp in its beta program testing, which will be made available to beta soon.
If this beta program does not show any kind of error, it will be launched soon in the global official WhatsApp.
Advanced Search Options:
Talk about this new advanced search option, if we do some searching in WhatsApp, we see all types (formats) together, such as chat, pics, and videos, etc. But if we want to find one format, we cannot do it this.
Due to this, WhatsApp is now introducing a new feature, in which you will be able to search only the formats that you will select. With this help, it will be very easy for you to search, if you are chatting more.
Currently, it is running in Beta Testing and will soon be seen in the global official.
Mute for Always: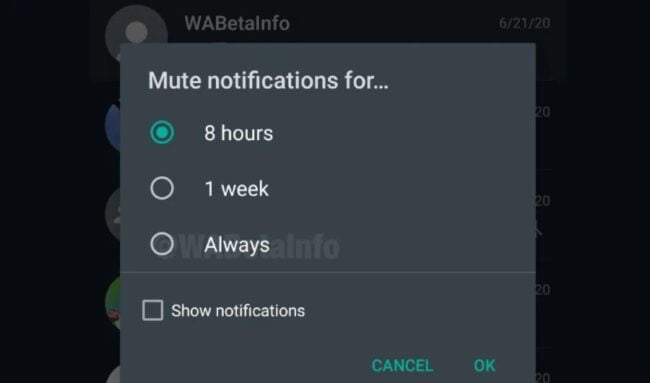 If you are in the WhatsApp group, or you want to mute a person, then you can just select from 8 hours to 1 year.
But WhatsApp is now about to launch a new feature, in which you can mute them forever with the Mute For Always option.
This option is going to be very useful for those who join a lot of WhatsApp groups and do not want to exit from the group.
Watch the Tutorial:
I hope you may like these new upcoming WhatsApp features, there are many more things from WhatsApp, but we did not find much use for them, so we did not include them in these features.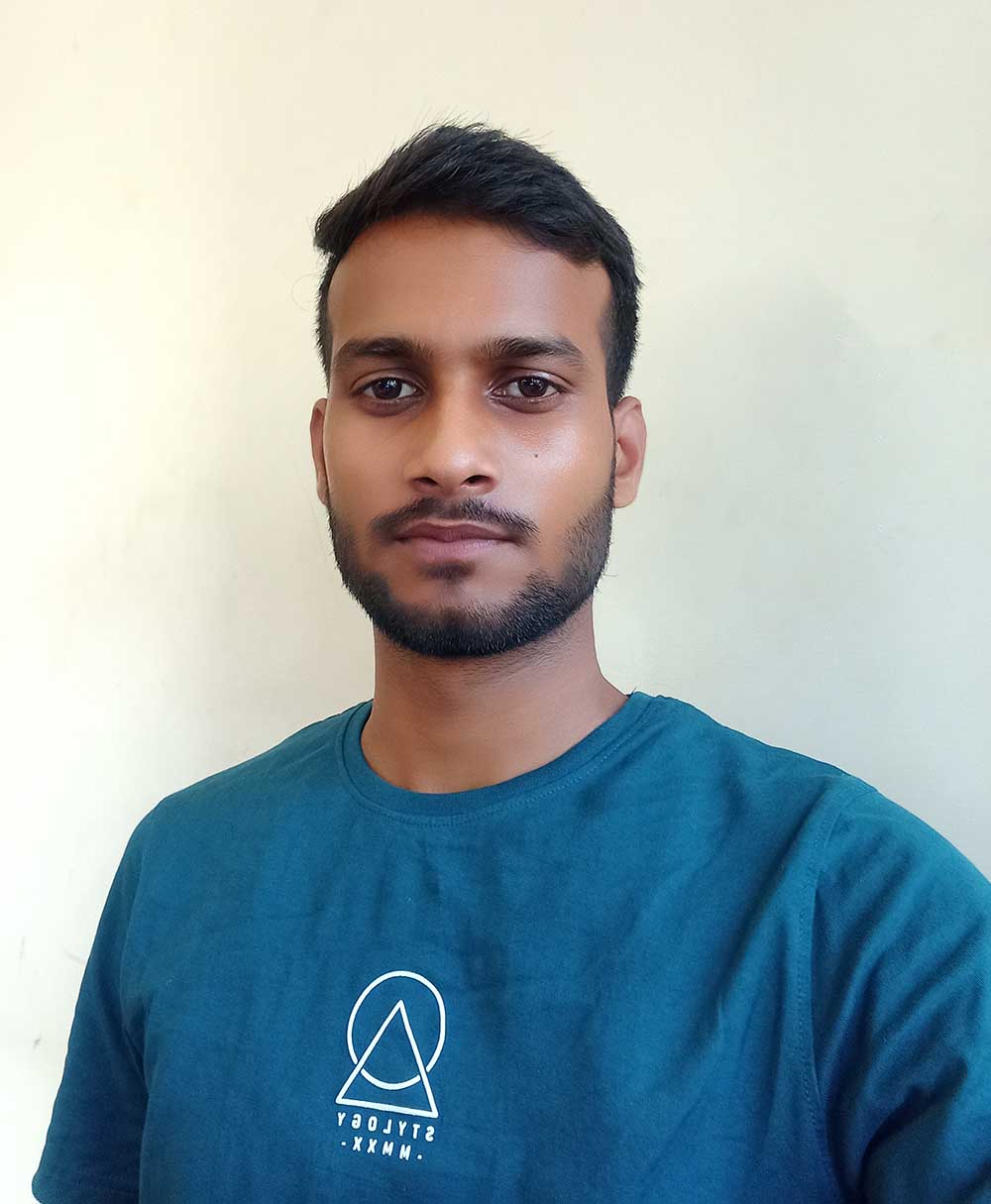 Ashok Kushwaha is Senior Editor at Digital Bachat with 5 years of experience covering mobile phone and computer technology. He enjoys sharing the most valuable smartphones and laptops.