Voting on WhatsApp is now much easier. Here's how to create polls in WhatsApp chats and groups.
WhatsApp has introduced a new feature called Poll. WhatsApp users can now create polls in groups or individual chats. The poll option was initially rolled for WhatsApp for Android and iOS, but it is now also accessible through WhatsApp Web.
Prior to the launch of WhatsApp's poll feature, users used to use third-party websites or apps to conduct polls or vote in WhatsApp. But now WhatsApp has officially added a poll option making it easier to conduct polls in group chats.
When creating a poll, users can ask a question and add up to 12 options. Whenever you try to add more options, it will warn you that no more options can be added. Polls can be created for both individual and group chats.
How to create polls in WhatsApp
Poll options are only available in the latest version of WhatsApp. So before creating a poll, make sure you have updated WhatsApp on your Android or iOS device.
Follow these steps to create a poll in WhatsApp on Android or iOS:
Step 1: Open WhatsApp on your Android or iOS device.
Step 2: Go to the individual or group chat where you want to create the poll.
Step 3: On Android, tap the 'Paper Clip' icon, and on iOS, tap the 'Plus' icon.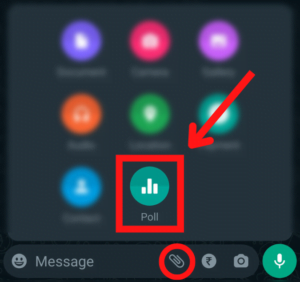 A few options will now appear, select 'Poll'.
Step 4: There will be two sections—Question and Options. Enter your question and voting options.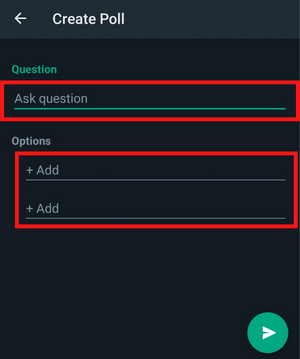 Note: You must include at least two and no more than 12 options.
Step 5: When finished, tap the Send button.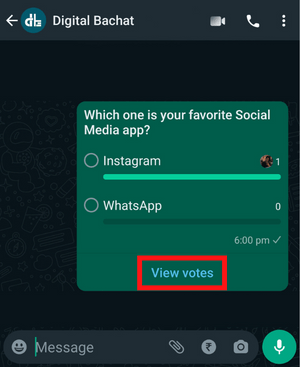 Your WhatsApp poll has now been created and anyone can vote on it. You can see these votes by tapping 'View votes', which is located beneath the poll.
FAQ—WhatsApp Polls
Can you create poll in WhatsApp?
Yes, WhatsApp has recently added a poll option. You can create a poll on WhatsApp by using the poll feature.
How do I enable voting on WhatsApp?
You don't need to enable or activate any voting options in order to use the poll feature in WhatsApp. It comes by default in the latest version of WhatsApp.
How long does a poll last in WhatsApp?
A WhatsApp poll has no time limit for voting. You can vote and unvote on any poll at any time.
How many polls can you make in WhatsApp?
There is no limit on creating WhatsApp polls. You can create an unlimited number of WhatsApp polls.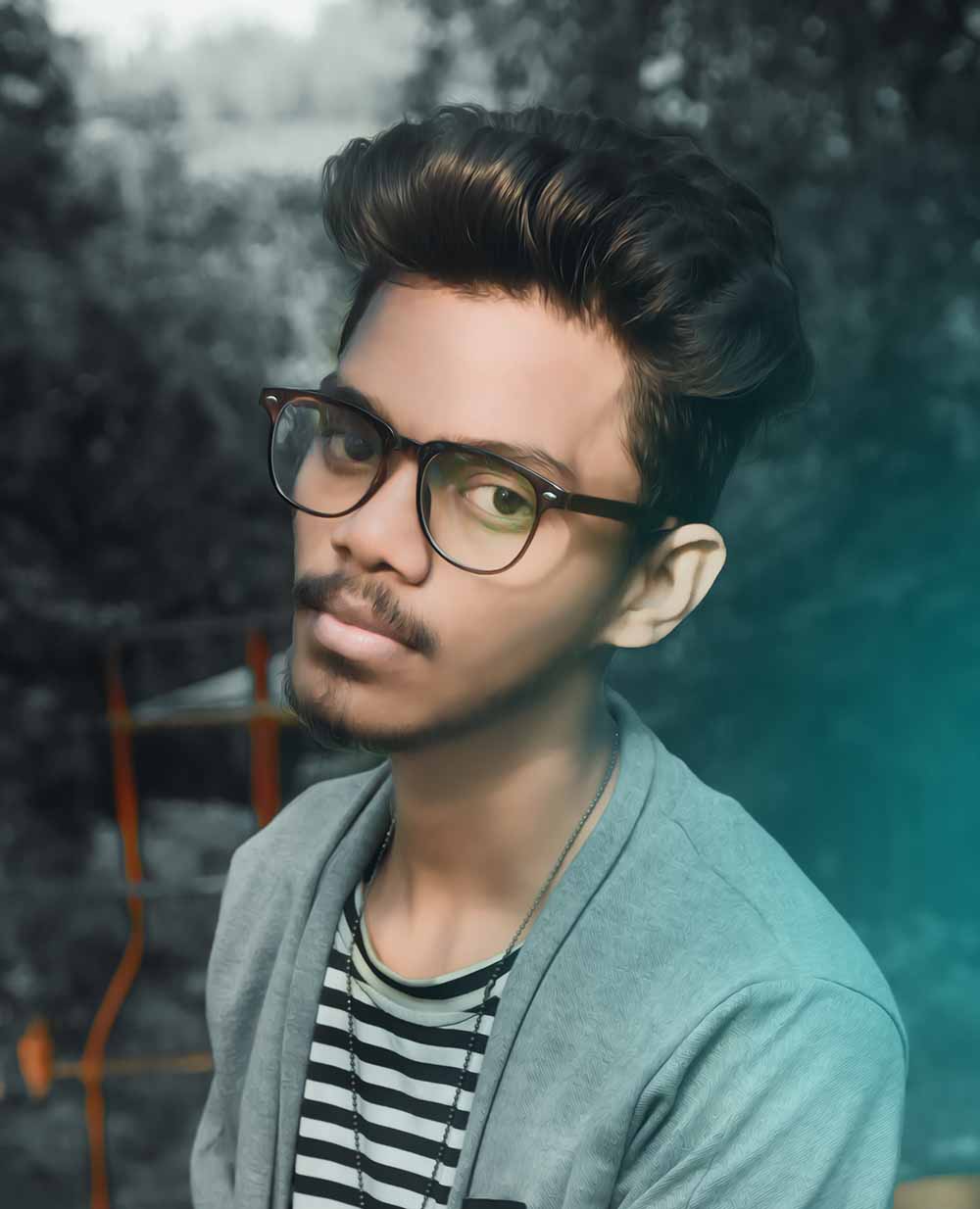 Chandramohan is a tech geek who enjoys writing about the Internet of Things, social media, and emerging technologies. He is an MCA student at GG University in Chhattisgarh with a strong foundation in computer science.