WhatsApp's self-chat feature is now available for beta users. Here's how to chat with yourself on WhatsApp using the self-chat feature.
Previously, you had to go through several steps in WhatsApp to chat with yourself, such as creating a group and asking your friends to leave the group, messaging yourself from your secondary number, and so on.
But thanks to the Self-chat feature that makes it much easier to chat with yourself on Whatsapp. WhatsApp has been working on the Self-chat feature for quite some time. The feature is now rolled out to WhatsApp beta users.
WhatsApp Self-Chat
WhatsApp Self-Chat feature allows you to chat with yourself by creating a new personal chat window. Currently, it is only available for beta users only and will be rolled out globally soon once tested successfully. The self-chat or self-text feature is a great way to take notes and save useful links. Also, you can use it to store your files and documents, this way it would be easier to access them as they will be in order in a separate chat profile.
How to chat with yourself on WhatsApp using Self-chat feature
You must first update your WhatsApp app to the most recent version in order to use the Self-chat feature. The feature is available to some WhatsApp users who have the most recent version. If you still don't see the message yourself option after updating the app, you'll have to wait until the feature is fully rolled out globally.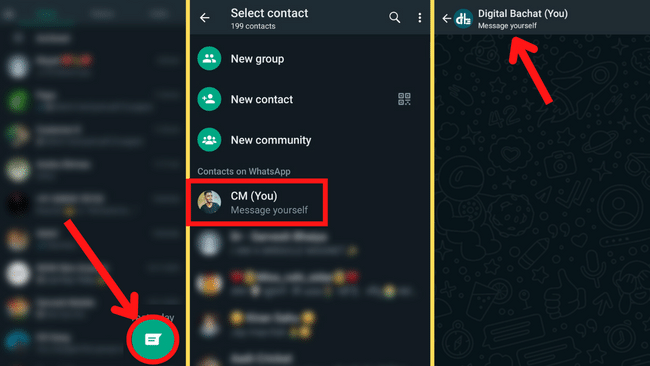 Follow the steps below to chat with yourself on WhatsApp using the Self-Chat feature:
Open WhatsApp on your smartphone.
Tap the 'New Chat' button at the bottom of the screen.
Select the 'Me(You)' contact.
A new chat window will appear. Send a message to start a chat with yourself.
If you follow the steps above correctly, you will be able to chat with yourself on WhatsApp without the use of a third-party app. Simply send 'Hi' or any other message once the chat window opens up so that it remains in the chat lists even if you tap back or close WhatsApp.
Alternative method to chat with yourself on WhatsApp
Although WhatsApp's Self-Chat feature is sufficient for chatting with yourself, if you do not want to use it or do not have the option, you can try another method to chat with yourself on WhatsApp.
You can use the short link trick that we use on WhatsApp to chat without saving the number. It can also be used to chat with yourself by entering your own phone number.

Here are the alternative steps to chat with yourself on WhatsApp.
Open the browser on your smartphone.
In the address bar, type "wa.me/" and then enter your country code and mobile number.
For example: 'wa.me/+91xxxxxxxxxx'. Tap on search or go.
Now a webpage with a chat option will appear. Tap on 'Continue to chat'.
This will open a chat window of your own number.
To keep the chat window on the list, send a message.
If you accidentally deleted your chat profile, simply follow the steps outlined above.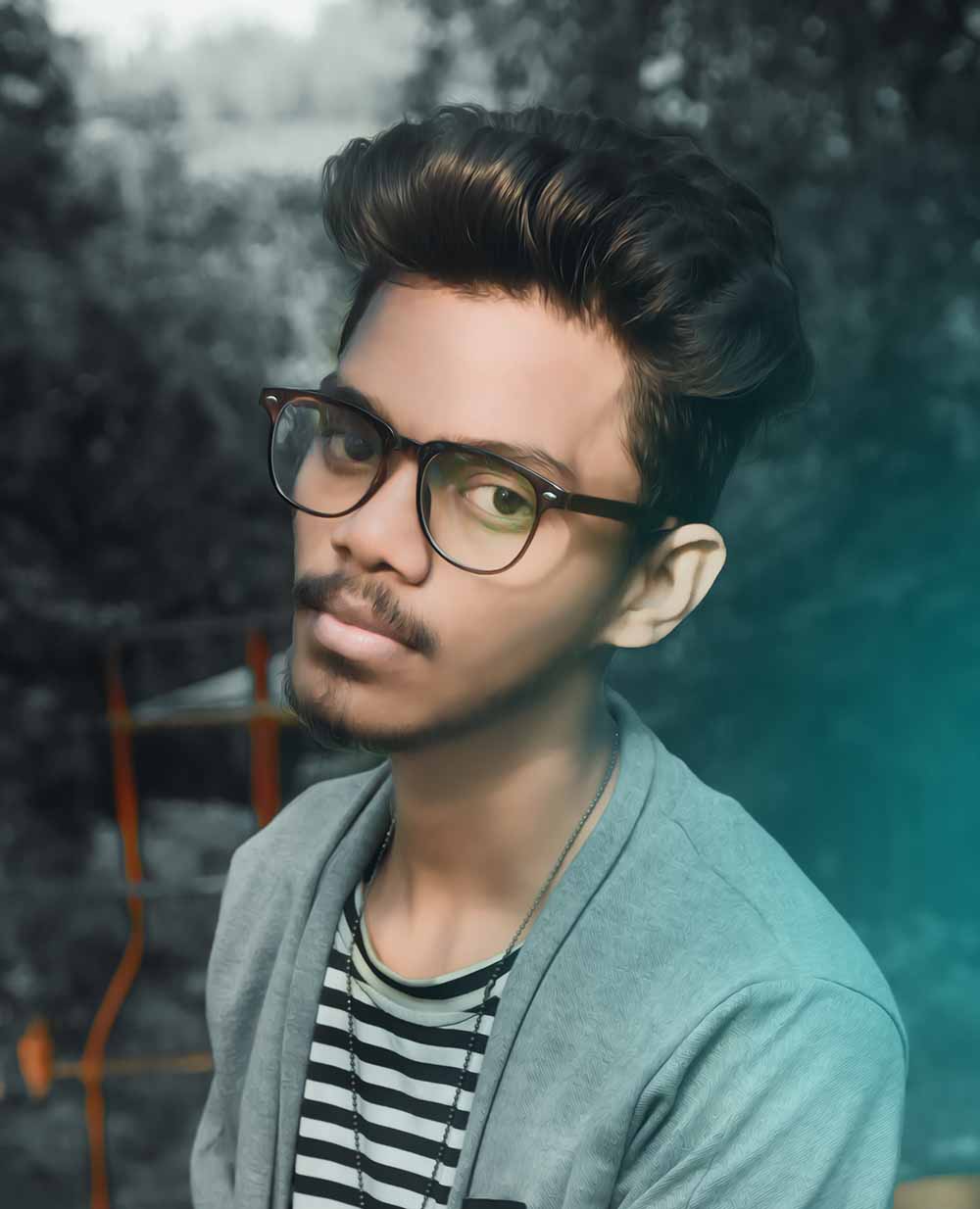 Chandramohan is a tech geek who enjoys writing about the Internet of Things, social media, and emerging technologies. He is an MCA student at GG University in Chhattisgarh with a strong foundation in computer science.