Most people forget their wifi password. We have found a solution to this problem. Today we will tell you, How to Check WiFi Password in Android 10. We will tell you in two methods.
Whenever you connect to WiFi, its password is saved on the Android device, so that it automatically connects to the network whenever you are within range of that network. In this way, the user is saved from the hassle of typing the password. But, the problem occurs when you forget the password, and want to connect a new device to that network.
Since the passwords for that network are saved on the already connected Android device, you can check the connection sharing of the new device with your smartphone. If you want to enter the password on another device, you can also check the password for that network.
In this article, we will learn how to check wifi password in android 10. In this, we have told 2 methods, which can help you a lot. By the way, to know the password of wifi, we have many devices like android, iPhone, Windows 10, laptop, pc, mac, etc. But we have only been told about How to Check WiFi Password on Android.
Method 1: How to check WiFi password in Android
If your phone runs on Android version 10 or above, then it is very easy for you to see your WiFi password. Devices running Android version 10 save all previously connected network information.
Here it is told, how to check your WiFi password in Android 10. For this, you have to follow some steps given below. After following these steps, you will know, How to check WiFi password in Android 10.
Step 1. First of all, you open the Settings of your smartphone.
Step 2. When you are in the Settings panel, you will see the option "Wi-Fi & networks".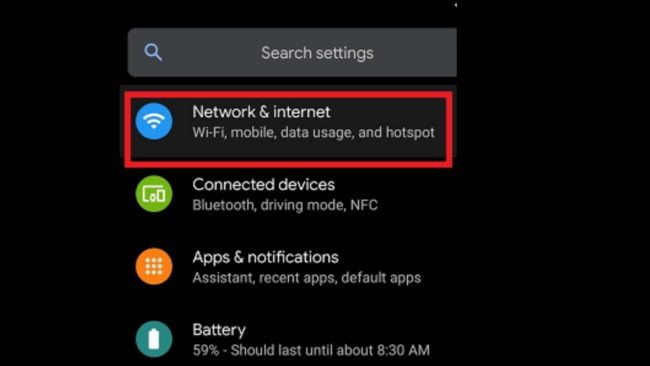 Step 3. You need to tap on the "Wi-Fi" option to proceed.
Step 4.
Adjacent to the WiFi network, you will see a cogwheel icon in the top right corner, click on this icon.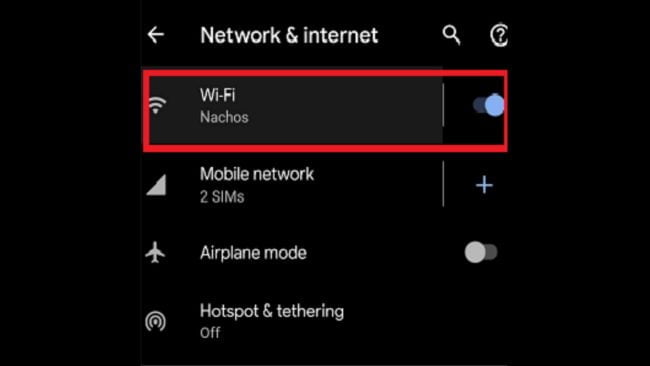 Step 5. After this, you will see the QR code, after that, you select this option.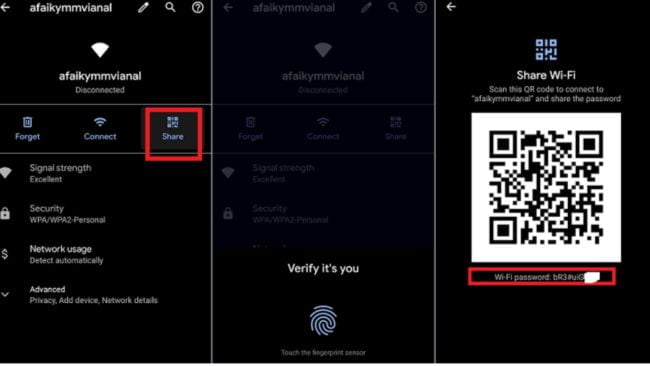 Step 6. After this, you will see a dialog box asking you to enter a PIN, Password, or Fingerprint. After that, you enter the credentials.
Method 2: How To check WiFi Password in Android Using 3rd Party App
WiFi passwords are saved in the root directory of your phone, you can also use file manager to view saved WiFi passwords on your device. If you want to view WiFi passwords from the root directory, you must have a rooted device.
Here's how you can use ES File Explorer or File Manager to view saved WiFi passwords. You will understand it well in the steps given below.
Step 1. First of all, you need to give root privileges to your File Explorer.
Step 2. Next, you will be prompted to grant root access to ES File Manager. You have to click "Allow" to proceed from this.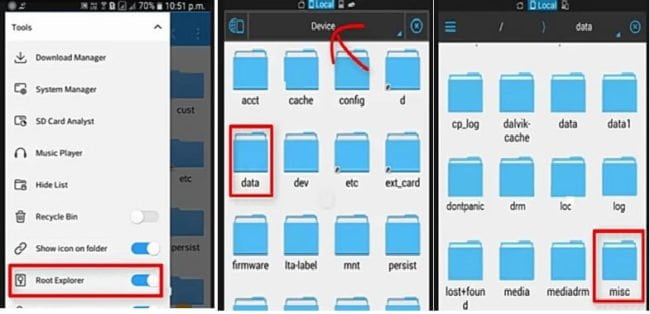 Step 3. Next, you have to navigate to the file in which the WiFi password is saved. Now go to the "Devices" section, and open the "Data" folder. Next, open the "Miscellaneous" folder for the WiFi folder.
Step 4. In the WiFi section, you will find the ".conf" file, which saves your WiFi password. Now click on this file.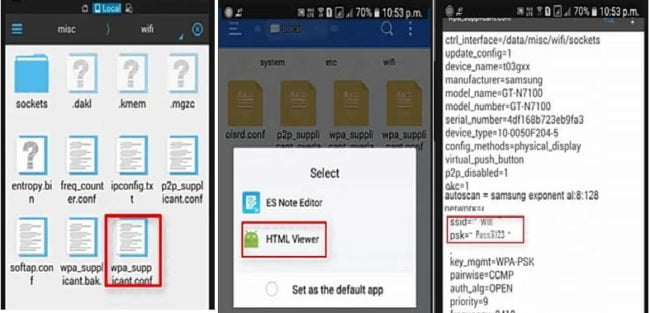 Step 5. Now select "HTML Viewer" from the list to view the contents of the file. After opening the file, you can see the saved network's SSID and password.
Conclusion
After going through both the above methods, finding a WiFi password on an Android smartphone is easy if you have a premium smartphone that supports Android version 10. You can check as well as check WiFi passwords by following the alternative solutions given in our article. By reading the above-mentioned steps, you will know how to check wifi password in android. We hope that you have liked this article very much.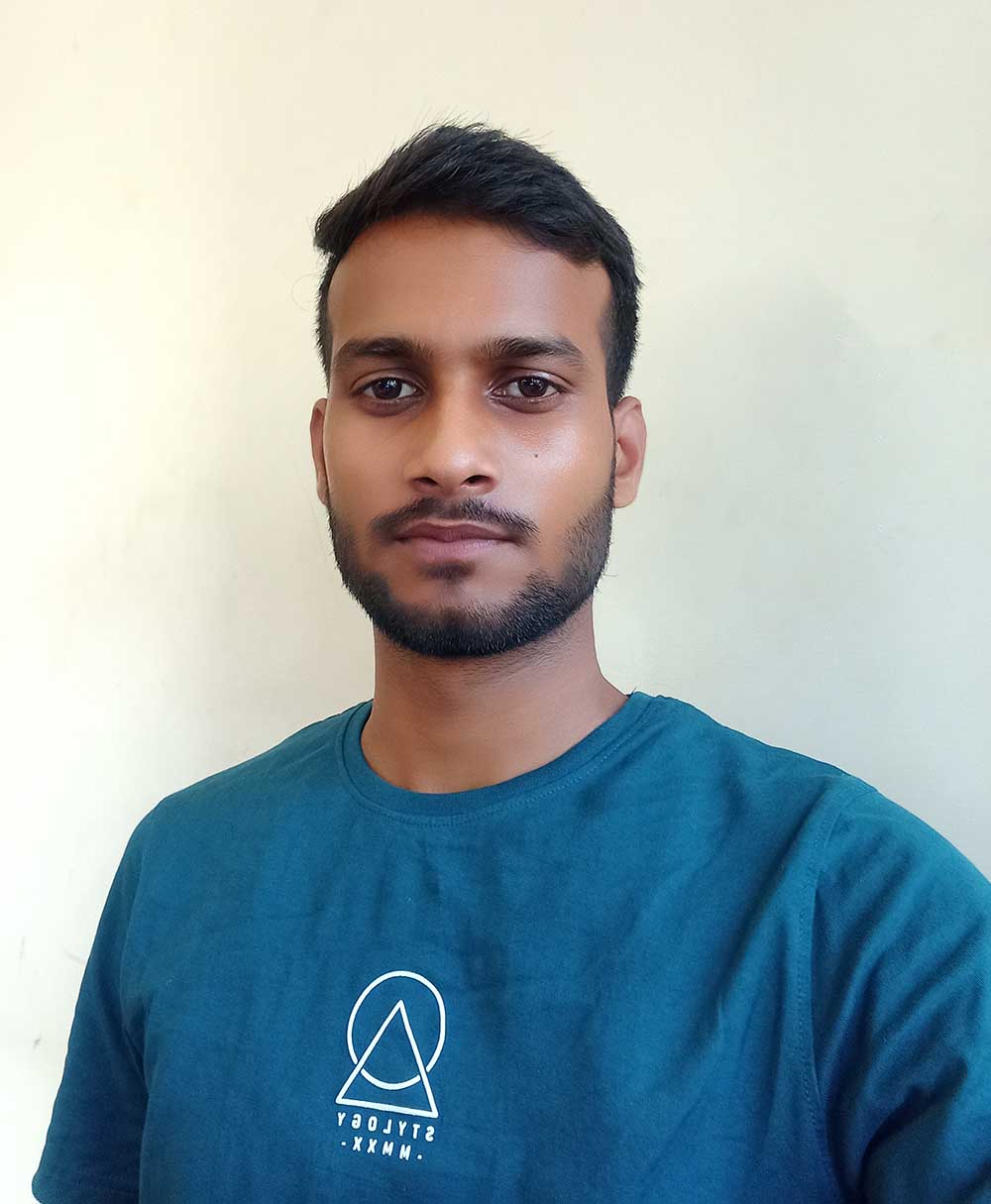 Ashok Kushwaha is Senior Editor at Digital Bachat with 5 years of experience covering mobile phone and computer technology. He enjoys sharing the most valuable smartphones and laptops.