Whenever you share your Snapchat profile with someone and they visit it, the first thing they see is your username. So, it's always great to have a good username for a Snapchat account.
But what if your Snapchat username is unattractive? This is a common issue among Snapchat users because it assigns a random username for your account based on the email or phone number while signing up on Snapchat.
So, can you change your username on Snapchat? Yes, you can easily change your username on Snapchat to make it look impressive. Snapchat has allowed users to change their usernames since February 2022. But there's a catch.
As of now in 2023, you can change your Snapchat username only for once a year. Therefore, you must be careful while changing your username.
If you want to change your Snapchat username without any errors, you're in the right place. In this article, we've put together a straightforward, step-by-step guide to help you change your Snapchat username properly.
Steps to change username on Snapchat (Android & iOS)
Step 1: Open the Snapchat app on your Android or iOS device.
Step 2: Tap on the Bitmoji or profile icon from the top-left corner.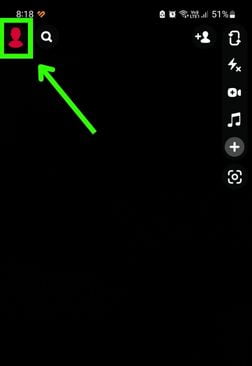 Step 3: Next, tap on the "Settings" icon from the top-right corner of the profile section. Now, you'll see your all account details such as display name, username, mobile number, emails and so on.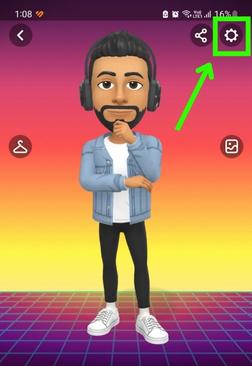 Step 4: Go to the "Username" section and tap on the "Change Username" option below your appearing current username.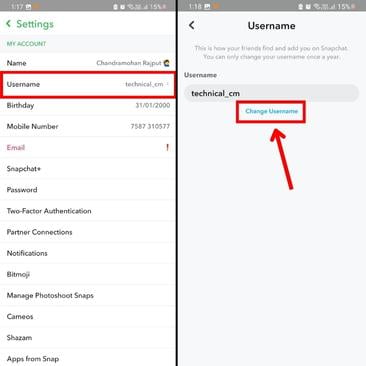 Now a popup window will appear stating that your username can only be changed once a year and will be eligible for reuse by someone else in the future.
Step 5: Tap on "Continue" to agree. Next, type your new username in the textbox and tap on "Next" button from the bottom.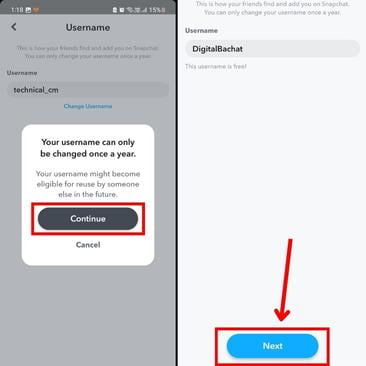 Step 6: It will ask you your account password for confirmation. Enter your account password and tap on "Continue" to confirm changes.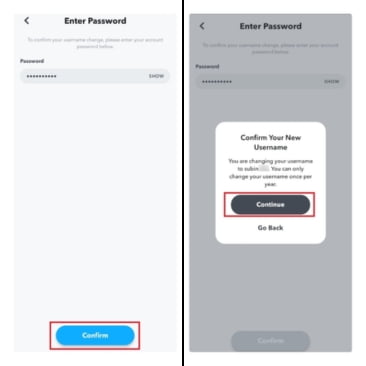 Done. Now you'll see a popup confirmation message that you've successfully changed your Snapchat username. Now, Snapchat will start showing your new username to others when visited to your profile.
Keep in mind that as mentioned earlier, if you want to change your username again, you'll have to wait for a year to do so.
FAQ: Changing Snapchat username
Can I change my current username on Snapchat?
Yes, you can change your current Snapchat username to a new one from the settings. But, you can do this only for once a year.
What happens to my old username after I change it?
Your old Snapchat username becomes available for other users to claim. It is no longer associated with your account.
How often can I change my Snapchat username?
Snapchat allows you to change your account username only for once a year. After that, you'll have to wait for a year to change it again.
Why can't I change my Snapchat username?
If you can't change your Snapchat username, you've probably changed it within the last year. Otherwise, make sure you're using the most recent Snapchat app version when attempting to change your username.
Can I change my username on the Snapchat website?
No, you cannot change your username through the Snapchat website. You must use the Snapchat mobile app to change your username.
Are there any limitations on changing my username?
The primary limitation is that you can only change your username once a year. Additionally, you cannot use a username that's already in use by another Snapchat user.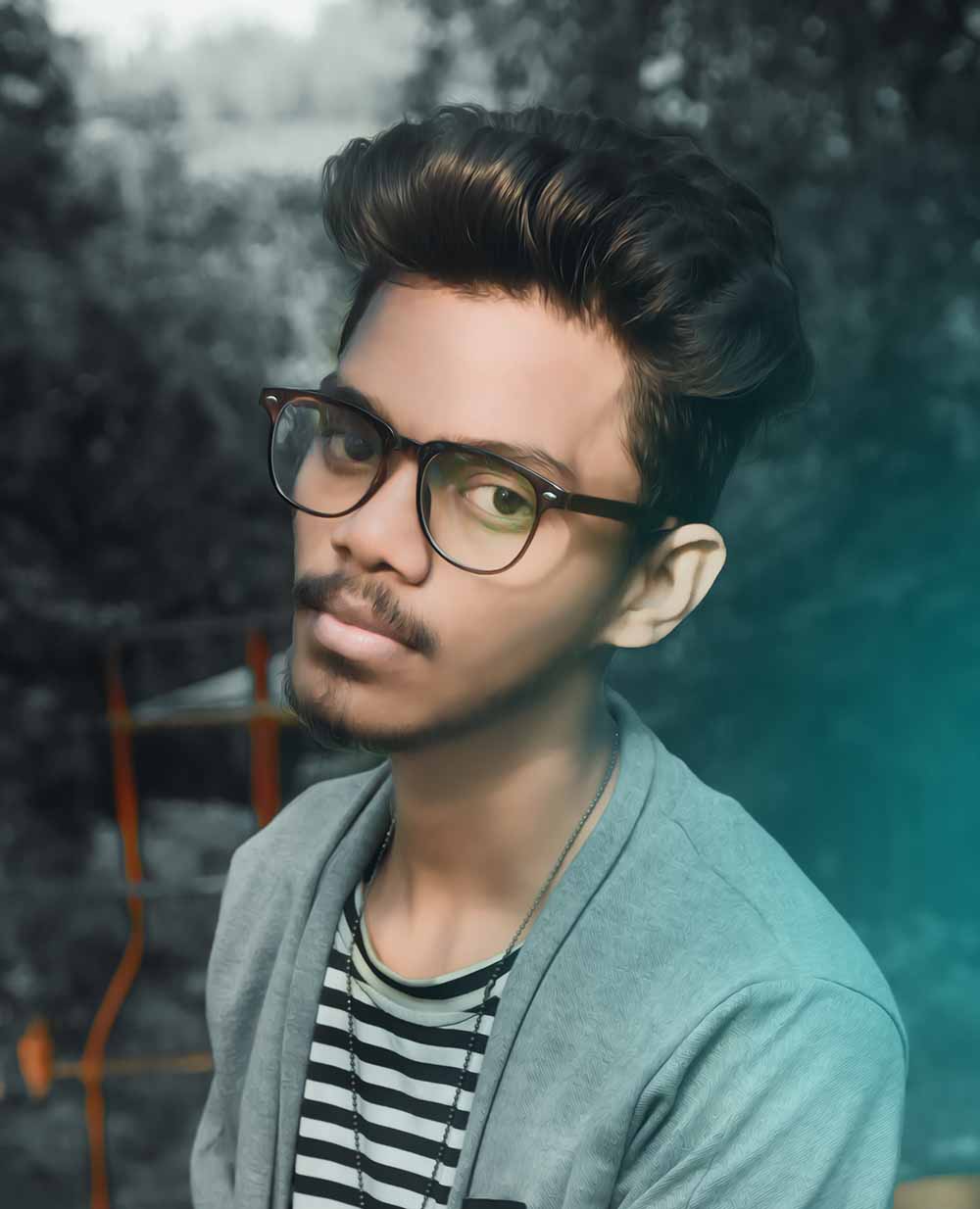 Chandramohan is a tech geek who enjoys writing about the Internet of Things, social media, and emerging technologies. He is an MCA student at GG University in Chhattisgarh with a strong foundation in computer science.