---
If you want to buy a smart TV, then this post will be helpful for you, it has listed the upcoming tv in India 2022. All of which is one of the best upcoming TVs so far.
---
We live in such an era, where everyone needs the best of good things, in today's time all people like to take smart things, whether it is a phone or a TV. That is why we have listed the Top 5 Upcoming Smart TV in 2022 in this article, we hope you will enjoy reading this post.
Upcoming Smart TV in 2022
Some of the recently launched TVs also have the ability to control home appliances. If you want to choose the best smart TV, here is the list of the best smart TV for you. This list includes some such TVs, which are coming in 2022, this list has all the premium TVs.
This is a list of the best Smart TVs, These are great options for all budgets, all the TVs listed run on Android, which you can also consider the best smart Android TV.
1.

Redmi Smart TV X (2022)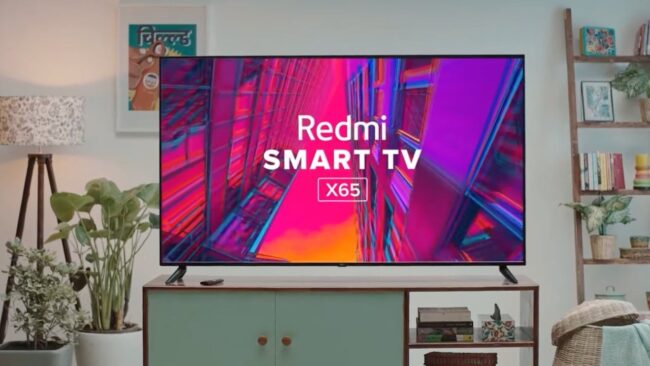 Redmi Smart TV X may launch in China later this week. As per the teaser image, the Redmi Smart TV X will offer a higher refresh rate of 120Hz for high-range content. This TV is expected to come as a follow-up to the Redmi Smart TV X series.
Via Chinese microblogging platform Weibo, this smart TV will feature a 4K 120Hz refresh rate display and variable refresh rate via HDMI 2.1. Redmi has also shared a teaser video, which hints at DTS Virtual X, HDR10+, Dolby Audio, and Dolby Vision features on the Redmi Smart TV X (2022).
Its price and other specifications have not been shared yet. The Redmi Smart TV X is expected to come in three sizes – 50-inch, 55-inch, and 65-inch, just like last year. They all get a 4K matrix. It will come as an upgrade to the Redmi Smart TV X series, which was launched in India last year. This TV has all types of 4K HDR LED screens.
Some of the specifications of the TV series include Dolby Vision as well as HDR10+ support. It will run on Android TV 10 and also have inbuilt Google Chromecast support. It has a 64-bit quad-core MediaTek processor. This smart TV also includes 2GB RAM and 16GB storage for apps and app data.
Pros
Excellent software
Good sound quality
Dolby Vision, HDR10+
Lots of connectivity options
4K HDR content and good picture quality
Cons
Bad black level
No battery included for remote
Full-HD content and below-average performance
2.

LG C1 SERIES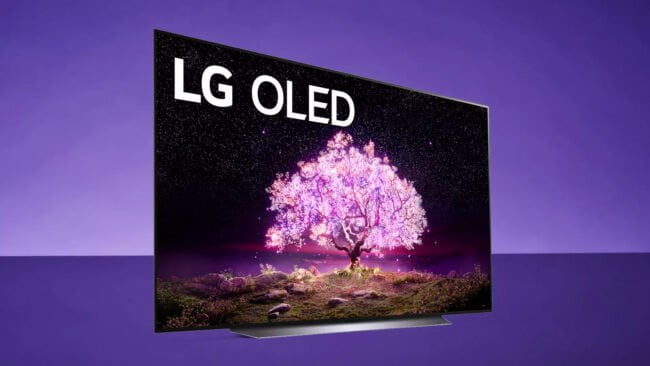 With LG C1 Series 4K UHD OLED Ai ThinQ Smart TV, you will feel better watching your favorite content, LG C1 Series 4K UHD OLED will be a very good Smart TV, which will show you videos of good quality. This is one of the upcoming Smart TV 2022 if it comes to its features.
it also has the unmatched audio/video processing power of A9 Gen4 AI 4K with AI Picture Pro and AI Sound Pro, along with Perfect Black, and Intense Color, and is Equipped with Self-Lightning OLED for infinite contrast, Dolby Vision IQ, and Dolby Atmos for immersive sound. Compatible with G-SYNC, FreeSync, VRR, and ALLM.
Specification
USB Ports
3
HDMI Ports
4
Weight
32.6 kg
Screen Type
OLED
Screen Definition
4K
Response Time
1 ms
Warranty
12 months
Screen Size
65 inches
Model
OLED65C1PTB
Product Depth
25.1 cm
Product Width
144.9 cm
Product Height
86.2 cm
Product Type
OLED TVs
Total Output Power
40W
Energy Efficiency
4.5 Stars
Built-in Decoders
Dolby Atmos
Screen Resolution
3840 x 2160
Power Consumption
477 kWh/yr
Connectivity
Digital Audio Out
Headphone Out
Lan, Wi-Fi
3.

Philips OLED 936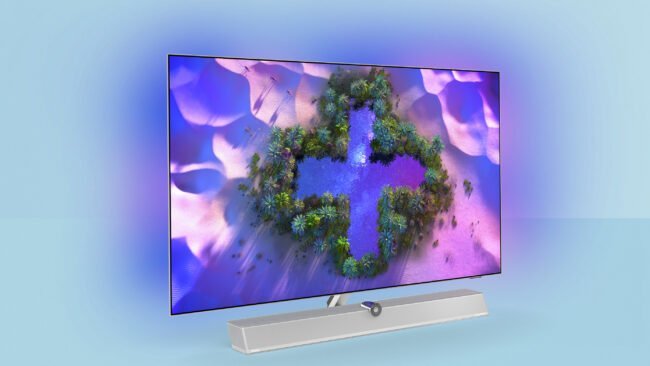 Philips OLED936 is a smart TV with 4K resolution as well as a flat design based on OLED display technology. It is available in sizes 48″, 55″, 65″. The 4-sided Ambilight is the special feature of this TV.
This new flagship TV is called "OLED+". There's no new OLED technology, it's a marketing term, indicating they are equipped with the most advanced technology from Philips. It includes Ambilight and Best Sound. The Philips OLED936 will be 48, 55, and 65 inches. It is being told that it will have 4K resolution and 4-sided Ambilight Ambient Lighting.
Here's what we've come to expect from a Philips OLED TV, which includes HDR support, DTS-HD as well as DTS Play-Fi support. These TVs run on Android 10, capable of accessing streaming media applications such as Amazon, HBO, Disney+, and Netflix. It also has built-in Google Assistant and Chromecast.
Specification
Android
10.0
Screen Type
OLED
Screen Definition
4K
Ambilight
4-way Ambilight
Built-in Decoders
Dolby Vision
Screen Size
48 Inch, 55 Inch, 65 Inch
Brand
Philips
4.

LG G1 OLED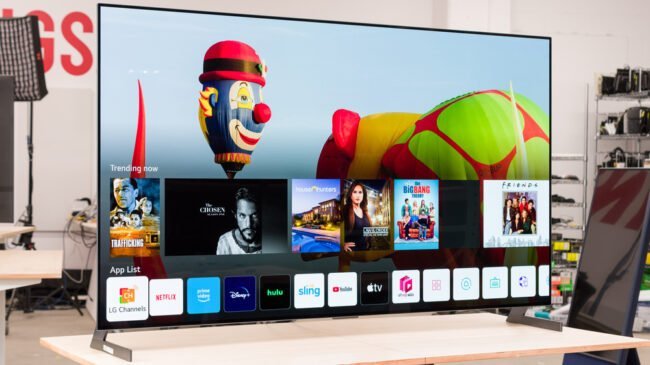 LG company has launched OLED, QNED, Nano Cell as well as AI ThinQ TV in India. This TV will be available in different screen sizes. It could come equipped with advanced features like 8K resolution support, variable refresh rate, Dolby Vision, Dolby Atmos as well as a quad-core processor.
The LG G1 series may be available in three sizes, 77-inch, 65-inch, and 55-inch, respectively. Talking about its price, it will be available at Rs. 10,99,990 respectively. 3,99,990 Rs. 2,03,990 can be Rs.
Specification
USB port
3
HDMI Port
4
HDR 10+
Yes
Stand By
0.5 W
Dolby Vision
Yes
Screen Type
OLED
Screen Size
65 Inch
Screen Resolution
4 K
Voice Recognition
Yes
Resolution
3840 x 2160
Sound Output in Watts
60 W
Power Consumption
100~240V
Sound Technology
AI Sound Pro
Speaker Features
4.2 Ch Speaker
Pros
Better Remote and App
Bright, porous, and sharp
Beautiful when mounted on the wall
Cons
No feet or standing in the box
Lack of enthusiasm in the sound
5.

Acer XL Series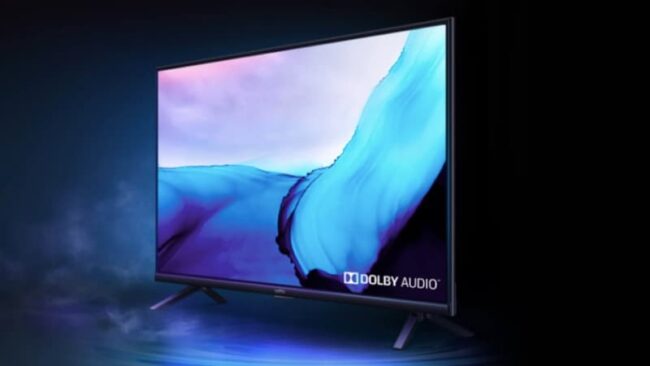 Acer TVs have been launched in India. The Taiwanese brand has expanded its product range by foraying into the TV segment. E-commerce platform Amazon has revealed its price and specifications. These will compete against the likes of Realme, Xiaomi, Samsung, OnePlus, LG, and others in the television market.
It has not yet revealed the display size, although according to some reports, it could be available in different sizes ranging from 32 to 70 inches. This television includes 4K UHD resolution with 1.07 billion colors, as well as support for HDR10 and HDR10+.
Connectivity options include three HDMI ports, WiFi, an Ethernet port, two USB 2.0 ports, Bluetooth, and a 3.5mm jack. Its price can be Rs 31,999. They will be available on Amazon.
Specification
RAM
2 GB
Storage
16 GB
USB Ports
2
HDMI Ports
3
View Angle
178 °
Weight
23.4 kg
Aspect Ratio
16:9
Refresh Rate
60 Hz
Speakers
2
Model
AR70AP2851UD
Output Per Speaker
12 w
Total Speaker Output
24 w
Power Consumption
250 w
Processor
Cortex-A55 x 4 64 Bit
Screen Resolution
4K, 3840 x 2160 pixels
Voltage Requirement
AC 110 – 240 V, 50/60 Hz
Dimensions
1578 (W) x 885 (H) x 366 (D) mm
Other Audio Features
Dolby Audio, Pure Sound 2
We hope that you have enjoyed reading about the Top 5 Upcoming Smart TVs in 2022. If you need any more information then stay tuned to our YouTube channel

Digital Bachat

.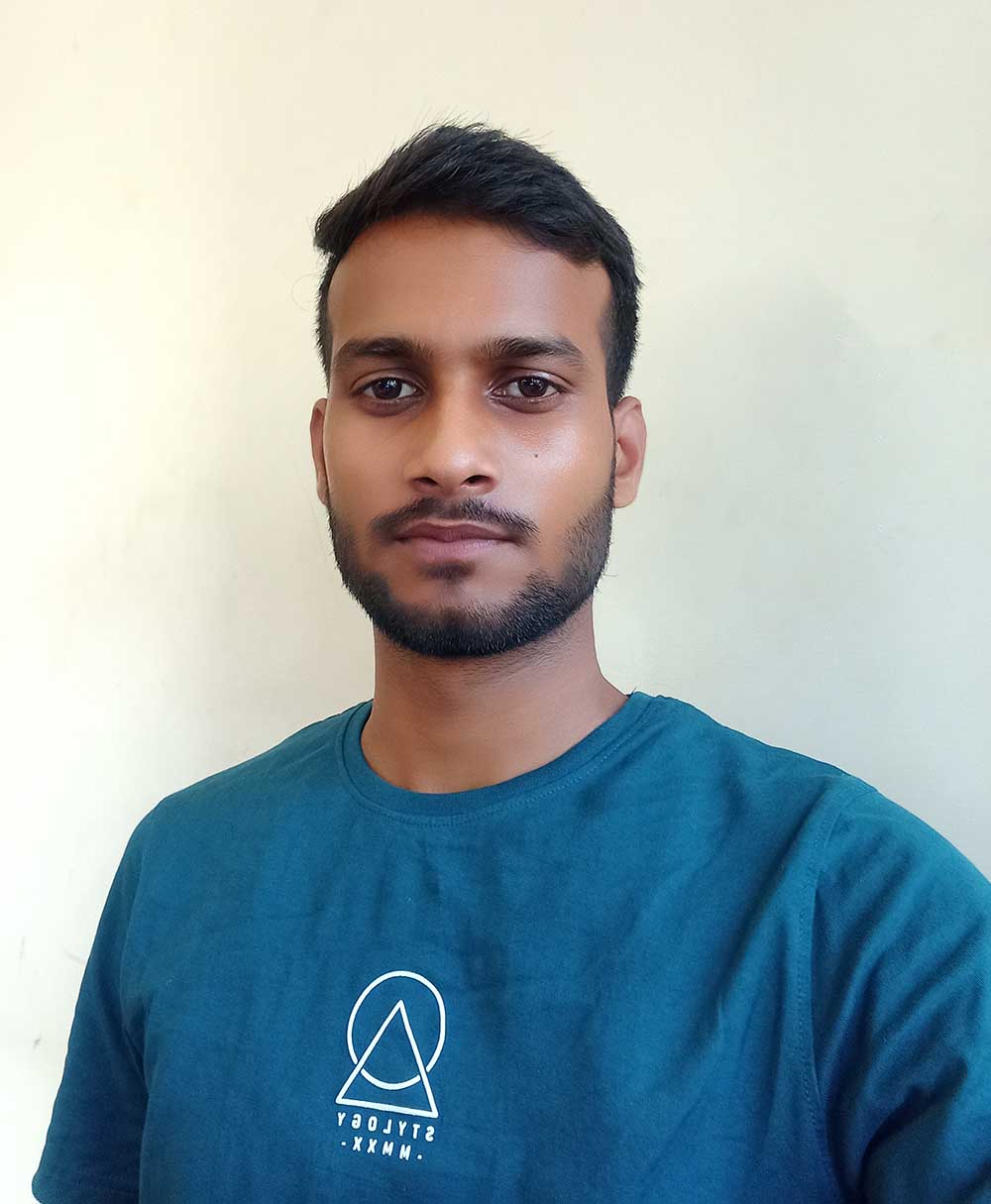 Ashok Kushwaha is Senior Editor at Digital Bachat with 5 years of experience covering mobile phone and computer technology. He enjoys sharing the most valuable smartphones and laptops.