Are you suffering from slow internet speed in Vodafone 4g? Here we've some tricks to increase internet speed in Vodafone Idea or Vi. So stick with us to know how to increase internet speed in Vodafone Idea 4g in 2021
Short Summary
---
Since the whole world is currently battling the Covid-19 pandemic, we have to stay in lockdown, which is the main reason for the slowing down of internet speed. There's nothing that can be worse than having a slow internet speed in this 4g era.
You can easily increase the speed of your Vodafone 4g data by following some simple easy steps that we've mentioned in this article. But before knowing how to speed-up the internet speed of Vodafone Idea, you have to understand, in which factors the internet speed depends on?
Check your Vodafone Internet speed first
There might be some network problems in your area which can be one of the reasons for getting poor internet speed. You should check your internet speed in Vi (Vodafone-Idea) from different locations so that you can determine whether it's a problem of your locality or something else.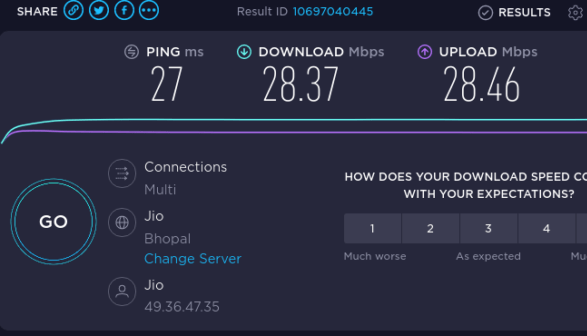 You can check your Vodafone internet connection by following this method:
First, search for the speed test and open speedtest.net.
Just tap on "Go".
Then it will show you the download and upload speed.
Please try to test again and again by going to different locations, this will help you to differentiate and figure out the real reason for slow internet speed so that you can go ahead of increasing the internet speed in Vodafone 4g.
What does Internet Speed Depends On?
The internet speed depends on various factors like network type, signal strength, etc. Here are some important factors:
Device Condition: The internet's speed depends on your device conditions like how old your device is? How its mechanism is?
Network type: Depends on which type of networks your device supports?
Signal Strength: An internet speed also depends on how strong your network signal is.
APN Settings: The speed of the internet also depends on which type of internet proxy you are using.
Video tutorial on Increase Internet Speed in Vodafone/Vi
Check Vodafone Towers
The network signal strength decides the internet speed of your device, so you can check how many Vodafone towers are installed in your local area by downloading the Open Signal app on your phone. Just open the app and you will have to add your location and it will show you the number and locations of installed signal towers.
Check Vi GPRS Setting
Another factor that decides the internet speed is GPRS, the General Packet Radio Service (GPRS) settings are different for different networks. So if you are facing a slow internet speed problem, maybe you have messed up your device's APN settings, so here we'll tell you the best GPRS settings for your Vodafone 4g network.
How to Increase Internet Speed in Vodafone 4g
We have introduced some easy steps to change the APN (Access Point Names) settings that will help you out to increase internet speed in Vodafone.
Steps 1
Open your smartphone's Settings and find the Sim Card & Mobile Data option.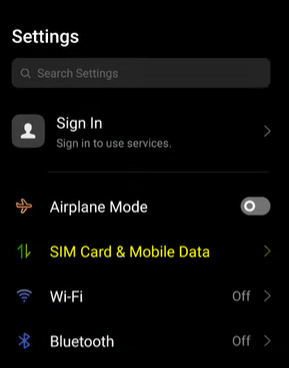 Now in Mobile Data Settings, you will see the Access Point Name option. Open it.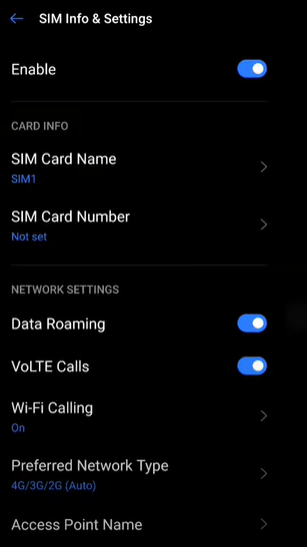 Steps 2
Now first, you will need to restore the APN settings, to do that tap on the two dots on the top right side, just tap and you will get the option to restore it.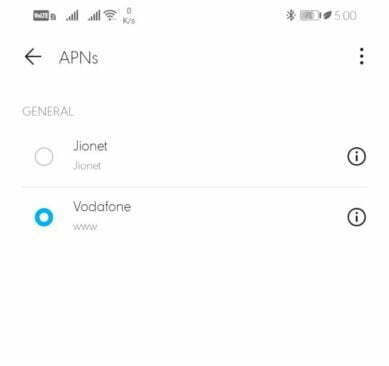 After resetting the APN, you will need to modify the default settings.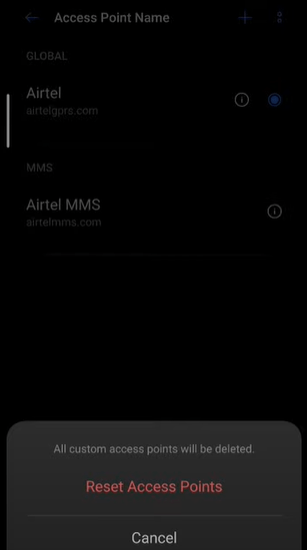 Steps 3
We have provided the best APN settings, so you just have to modify the values as same as follows. Make sure you will add the right values as follows:
| Setting | Values |
| --- | --- |
| Name | Vodafone |
| APN | www |
| Proxy | Not set |
| Port | Not set |
| Username | Max.Speed |
| Password | Blank |
| Server | Not set |
| MMSC | Not set |
| MMS Proxy | Not set |
| MMS Port | default |
| MMC | default |
| MNC | default |
| APN Type | default, supl |
| Authentic Type | PAP |
| APN Protocol | IPV4/IPV6 |
| APN Roaming Protocol | IPV4/IPV6 |
| Bearer | LTE |
After modifying the settings, just save your new APN, after that your phone's network will be changed itself. Now you will notice that your Vodafone 4g internet will be increased.
If you face any problem or any difficulty with these steps, just comment below or on our social media platforms, we'll surely help you there. Hope we have solved your query on how to increase internet speed in Vodafone 4g in 2021.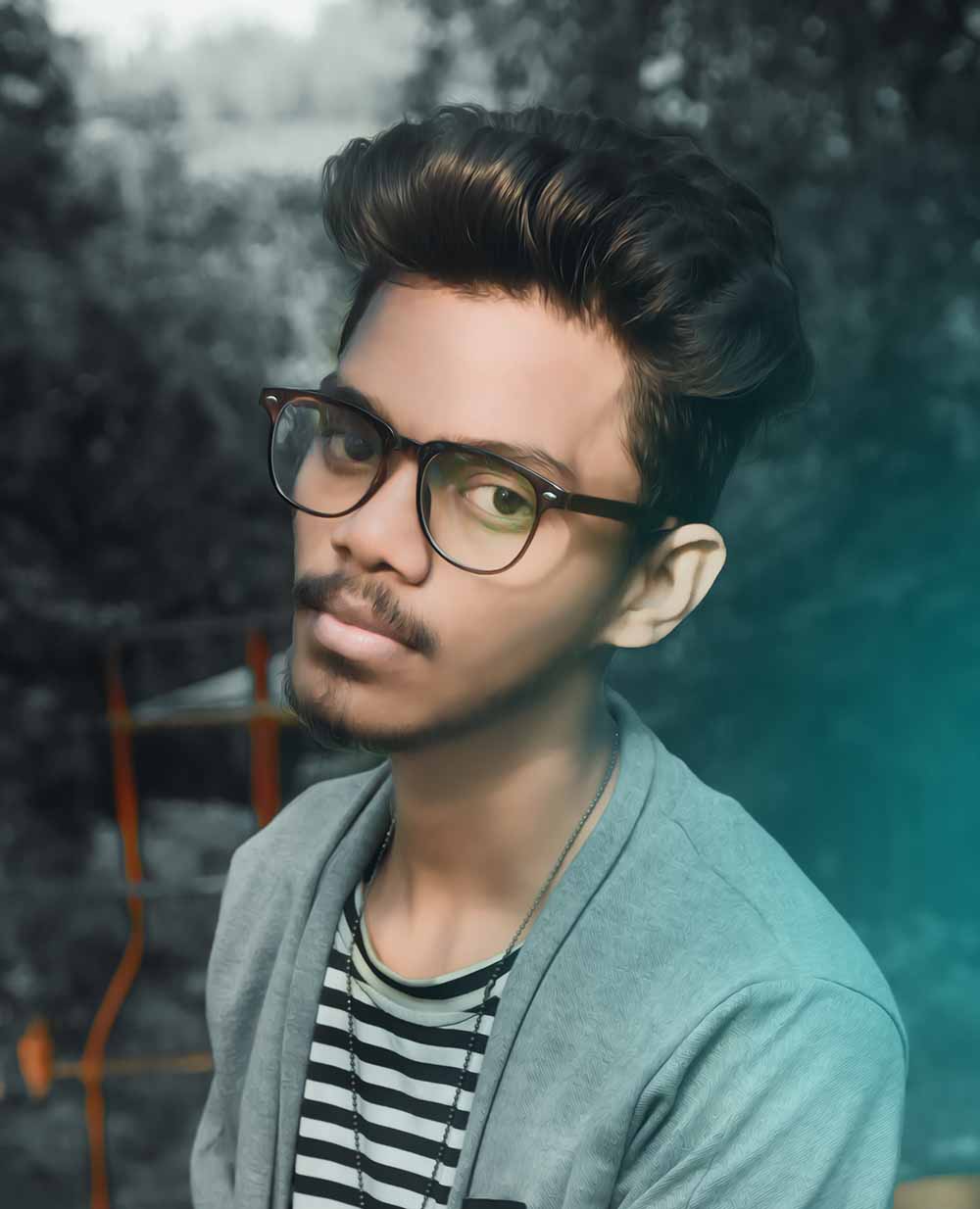 Chandramohan is a tech geek who enjoys writing about the Internet of Things, social media, and emerging technologies. He is an MCA student at GG University in Chhattisgarh with a strong foundation in computer science.