You can upload photos, videos, and texts as your WhatsApp status. Here's how to upload a status on WhatsApp?
Sharing status is the most popular feature in WhatsApp. It is one of the best ways to share your current activities and scenarios of your life with all or specific contacts at once.
You can upload photos, videos, and GIFs as your WhatsApp Status for up to 30 seconds. Furthermore, you can share texts only as your WhatsApp status. The WhatsApp status remains on the status feed for 24 hours, ensuring that no one misses your status updates.
So, how do you upload a status update on WhatsApp? Here's a detailed guide to uploading WhatsApp status.
How to upload a photo or video status on WhatsApp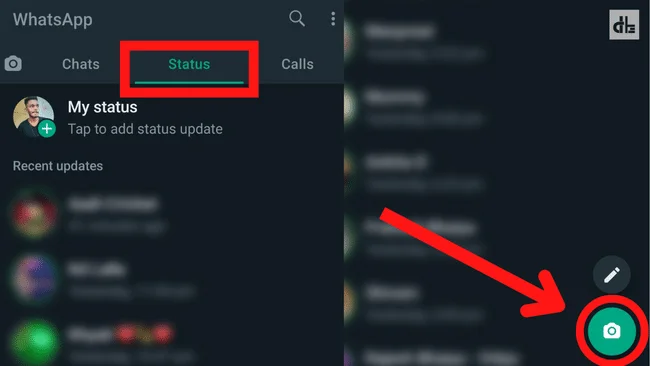 You can upload a photo, video, or GIF as your WhatsApp status update. You can share an unlimited number of status updates on WhatsApp.
To upload a photo or video status on WhatsApp:
Open WhatsApp on your phone.
Tap or swipe on STATUS to access it.
At the bottom of the screen, tap the Camera icon.
Now, press the shutter button to take a photo or hold the button to record a video. You can also choose from among the existing photos and videos.
To add a caption, tap Add a caption, and then tap the Send icon.
Now your photo or video will be uploaded to your WhatsApp status. In this way, you can share your daily life activities with your contacts.
How to upload texts status on WhatsApp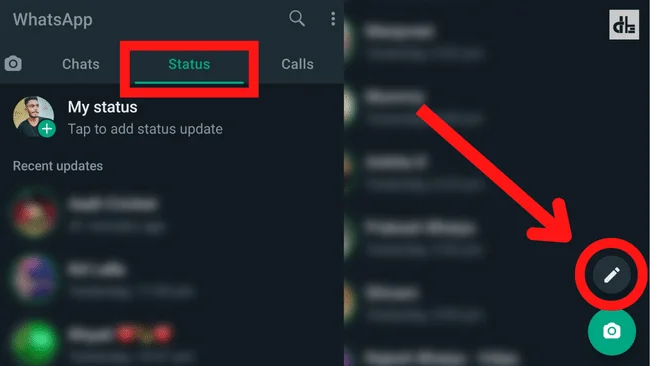 Text status is the easiest way to share your thoughts or short updates on your current activities on WhatsApp. Not just plain text, you can add emojis and links, as well as customize them.
To upload text status on your WhatsApp:
Open WhatsApp on your Android or iOS device.
Head to STATUS and tap the Pencil icon.
Now you can type up to 700 characters. To change the font, tap the 'T' button. Change the background colour by tapping the colour palette.
When finished, press the Send button.
Your texts are now shared as your WhatsApp status. This will last for 24 hours for your contacts, after which it will be removed from your status tab. Also, you can play with status privacy settings to control the status visibility.
WhatsApp Status Privacy Settings
Using the privacy settings, you can control who can see your WhatsApp status. This prevents unwanted people from viewing your status and secures your profile.
To access the Status privacy settings, navigate to WhatsApp > Settings > Privacy > Status, where you'll find three options: 'My contacts,' 'My contacts except,' and 'Only share with'.
When you select My contacts, your status will be displayed to all of your contacts. Similarly, selecting 'My contacts except' will display your status to all of your contacts except the people you specify. You can show your status to specific people in your contacts by selecting the 'Only share with' option.
FAQ—Uploading WhatsApp Status
What is the WhatsApp status limit?
You can upload up to 30 photos, videos or GIFs to WhatsApp status at a time. However, you can repeat this as many times as you want.
How many status can be uploaded in WhatsApp in a day?
There is no daily limit for uploading WhatsApp status, so you can post an unlimited number of times per day.
Can I upload WhatsApp status using desktop?
You cannot upload a status update to WhatsApp web or desktop. Although the WhatsApp web and desktop versions do not support uploading status, you can see who has seen your WhatsApp status.
Can we increase WhatsApp video status time limit?
The video status time limit cannot be increased beyond 30 seconds. To upload status that is longer than 30 seconds, you can divide your video into 30 second segments.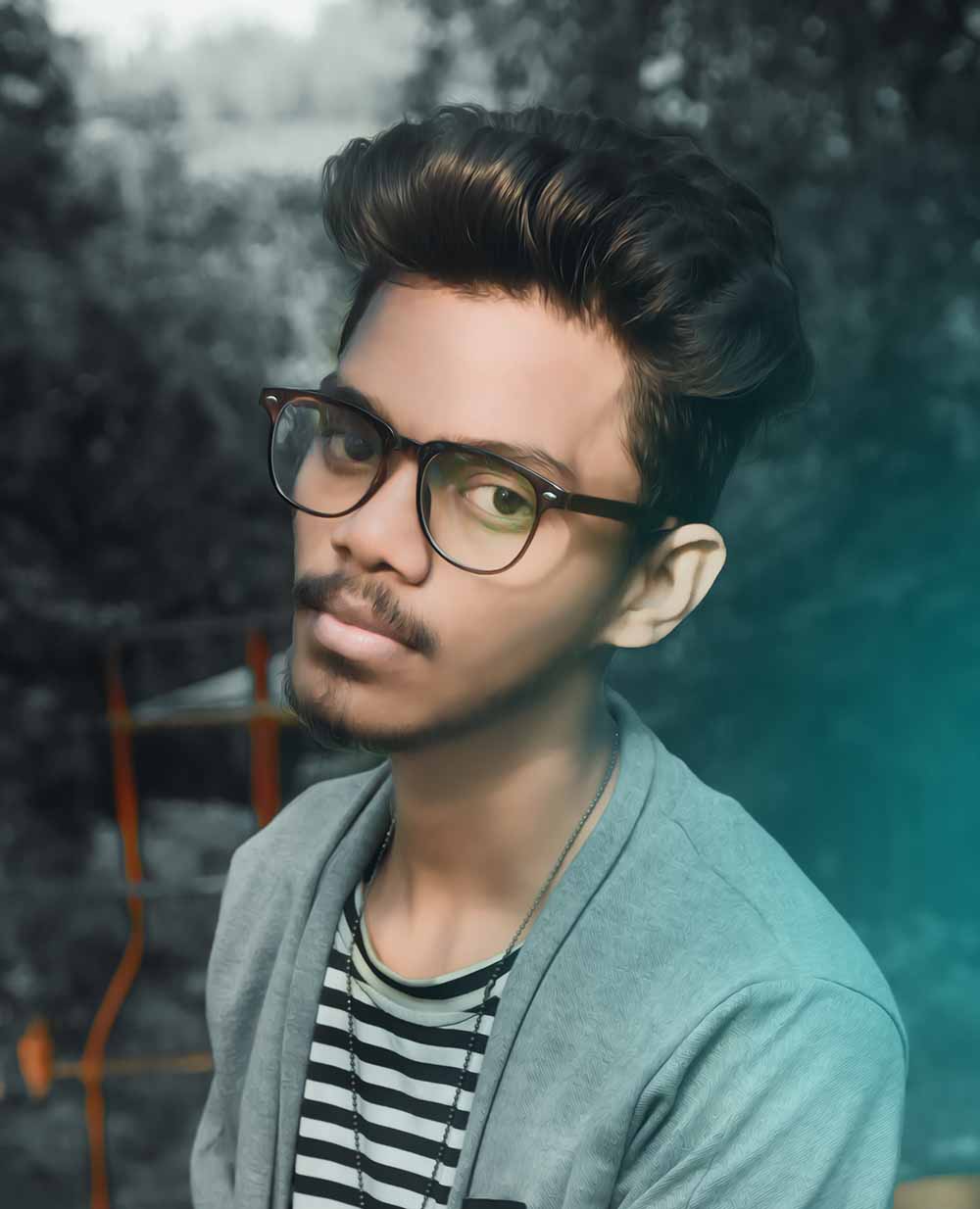 Chandramohan is a tech geek who enjoys writing about the Internet of Things, social media, and emerging technologies. He is an MCA student at GG University in Chhattisgarh with a strong foundation in computer science.