Windows 10 supports android apps on 'Your Phone'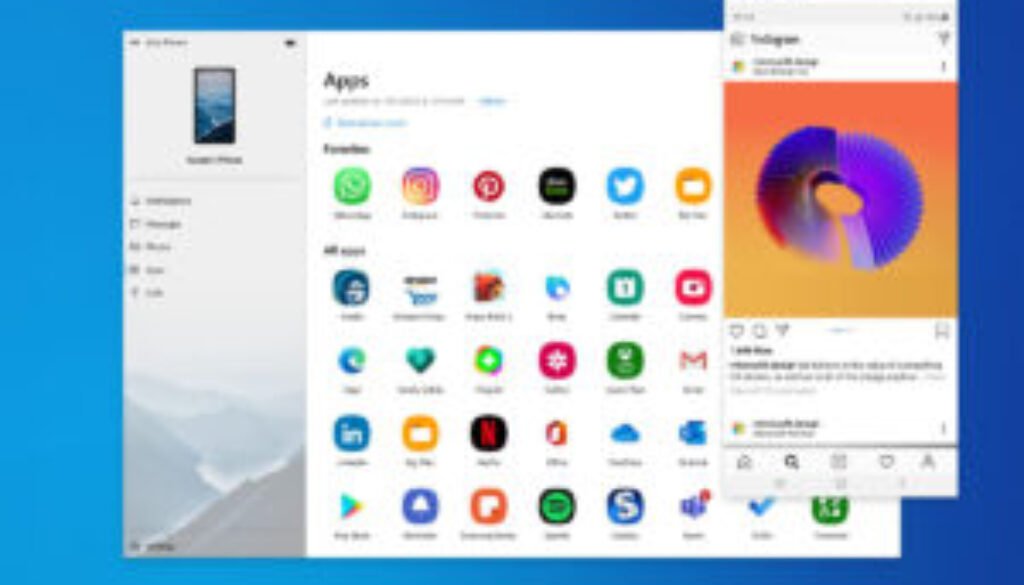 Microsoft gives a new surprise update on Windows 10 User's you can use the Android apps in Windows 10 in your phone update.
Microsoft is one of the largest brands for making the OS. Windows 10 may soon launch the 'Your phone' option in PC to run your Android apps with updates.
Let's see what this update is With the feature of Windows 10, you can use Android apps, as well as you are allowed to use your Windows applications.
Earlier, the screen mirroring option for Microsoft was added to your phone. In this Android added support, you can move multitasking through Windows 10 and Windows apps from the alt + tab button to another task.
It also has the facility that if you want to pin any Android apps from Your Phone, then you can also pin them in the taskbar and save.
Will users benefit from this update?
If Windows users have to run an Android app in Windows 10, but there are some such Android apps that are not compatible with Windows applications, due to which they have problems.
Is these feature can save users from problems?
The above paragraph stated that, in Windows, Android apps could not be run, so they use an Android emulator for PC.
With this help, we can run Android app on Windows PC, but it also has a disadvantage, due to which the Windows PC is heavily loaded, due to which this emulator makes your Windows PC slow. Because of this, you may also have to format your Windows PC, which is very troublesome
'Your Phone' update is not for all Android user's
There are many advantages of this user phone, but it also has a disadvantage, that it is only available for some selected phones of the latest Samsung Android phones, because Microsoft has partnered with Samsung only. The rest of the other mobile brands have not been reported yet.