Reliance Jio offer 2021 Know full details and data plan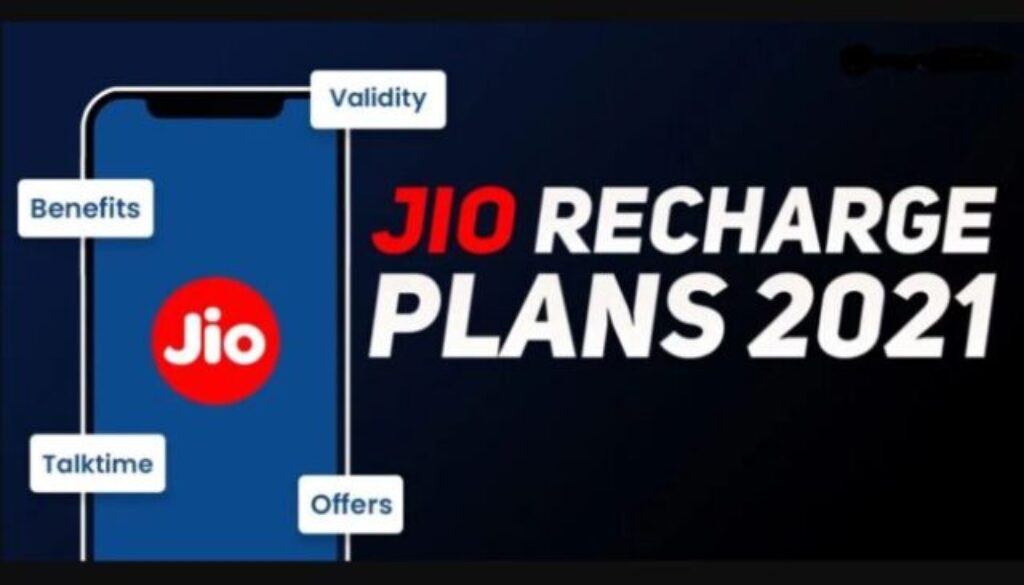 At this time, people are mostly working through the Internet. Due to which people are more important to the internet. If we talk about internet plans, most of the company's plans have become expensive.
Meanwhile, Jio has also launched some cheap plans. Reliance Jio, which is counted among the big telecom companies, also belongs to these companies. Reliance continues to introduce some new plans to make its customers happy.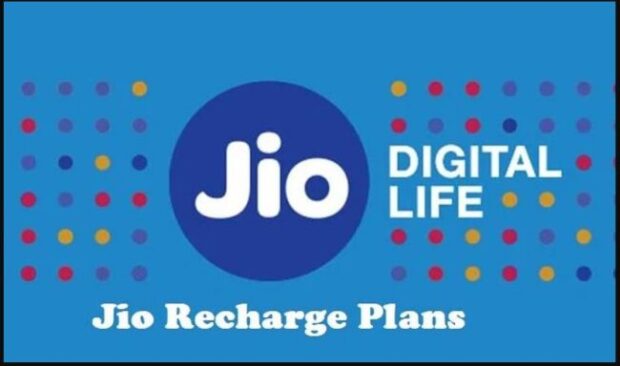 Due to this the response of the people is also good. Jio works to keep customers happy by giving new facilities, now Reliance Jio has increased some convenience in its cheap plan. Let us tell you about some plans coming to Reliance Jio offer 2021.
About Reliance Jio offer 2021
Talking about the cheapest 4G data voucher of Reliance Jio offer 2021, its price is only 11 rupees. In the recharge of 11 rupees coming under Reliance Jio offers 2021, you get 1 GB of data, which can be used with your existing plan.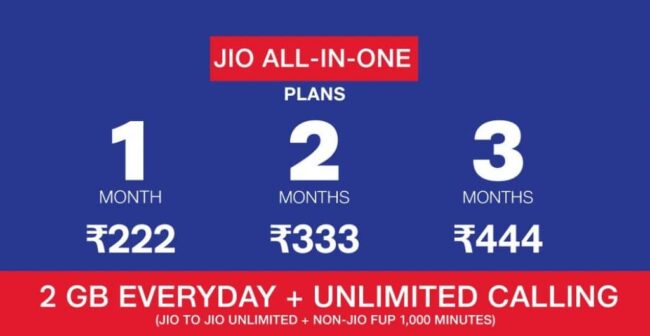 Its validity depends on your existing plan, how long is the validity of your plan. If you have taken a prepaid plan of Rs 199, then you get 1.5 GB of daily data with a validity of up to 28 days.
If in the meantime you activate a data voucher of Rs 11, then you can get an additional 1GB of data to use for 28 days. You can use this 1GB data within 28 days. This is the best offer this year.
Also tell that in the recharge of 11 rupees, only 800 MB of data was available in place of 1GB, but only last month, the company increased the data to 200 MB. With which you get 1GB of data after a recharge of 11 rupees.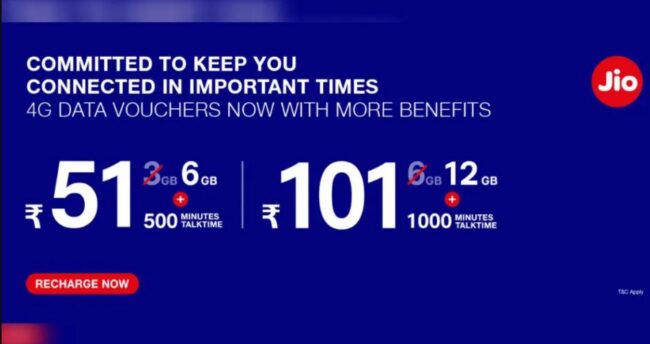 Apart from this pack, there is some other data voucher, Reliance Jio offer 2021, we will tell you about the offer. After 11 rupees, you get a data pack of 21 rupees, 51 rupees, and 101 rupees, in which you get data with no validity.
Reliance Jio has won the hearts of customers by launching some similar new plans. With which Reliance Company has now become number one in the country. This was some about Reliance Jio offer 2021.