World's first Realme SLED 4K Smart TV launch in October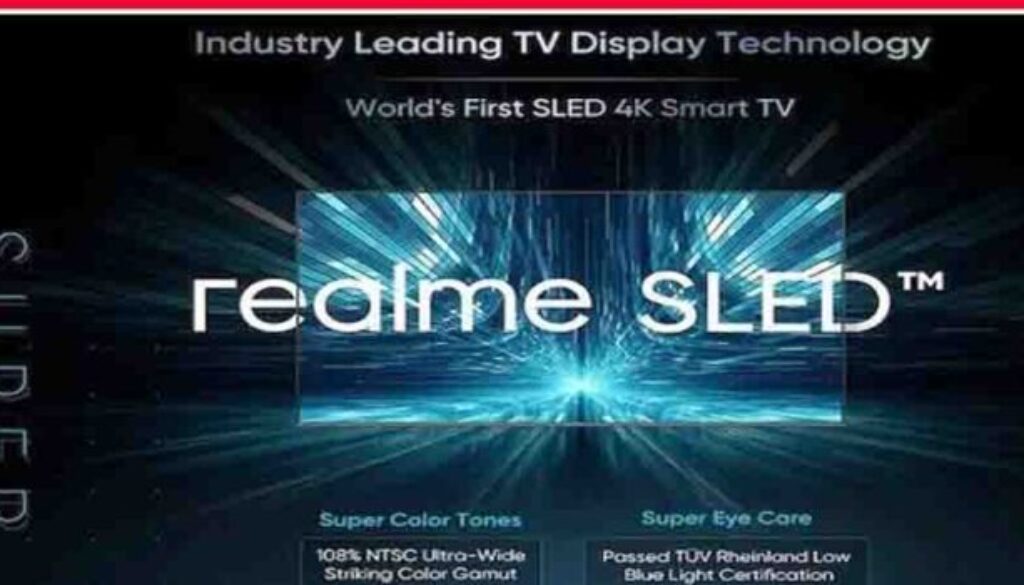 Realme SLED 4k Smart TV  Specification and details
Realme has announced to launch SLED 4K Smart TV in India soon. Realme is a very famous company making smartphones. It has been reported through the company that SLEDs are preparing to launch 4K smart TVs. And announced this Realme SLED 4K Smart TV as the world's first sled 4K TV.
This 55-inch TV with 4K resolution display will provide a higher color with better eye care. The company shared this information on its official page and social media. Realme collaborated with John Rooymans, chief scientist of SPD technology to develop this SLED technology.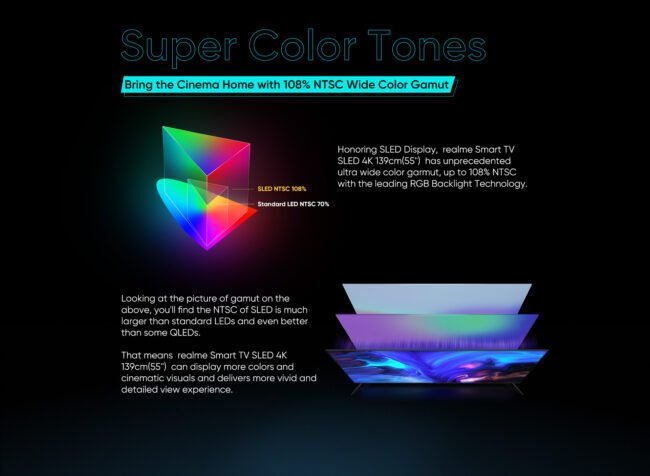 NTSC will provide 108% coverage of the color spectrum. However, the amount of blue light will be kept under control. This 4k will allow more color for a brighter visual feel in a smart TV. Realme SLED 4K Smart TV RGB backlighting is used. Realme says that OLED TVs use blue backlighting at an early stage. After some time it is changed to white light.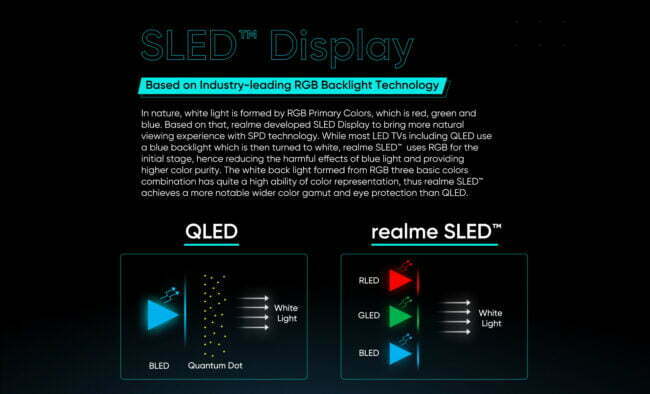 Read More: OPPO Smart TV to be launched in October with 65-inch Models
However, RGB backlighting provides a more balanced color with similar color densities between red, green and blue usage. Realme   Smart TV has also introduced TUV Rheinland Blue Light certification. Realme says that apart from OLED TVs, there is only one SLED display technology, which has announced the certification.
However, Realme has not shared any information about the upcoming SLED Smart TV's speaker processor and storage. Currently Realme  Smart TV is available in the Indian market, in which 43-inch and 32-inch smart TV is available. This led display is available on both TVs. Both TVs work on Android.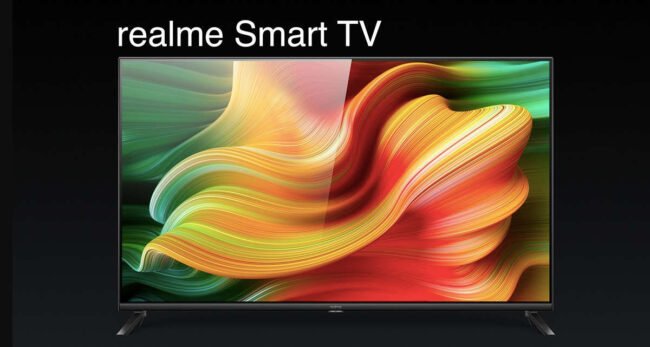 Its price, Realme Smart TV 43-inch display is priced at Rs 22,999 and 32-inch display is priced at Rs 13,999. And the upcoming Realme SLED 4K Smart TV will also come with Android support. Its price and launch date have not yet been shared by Realme company.