OPPO Watch RX League of Legends Limited Edition Smartwatch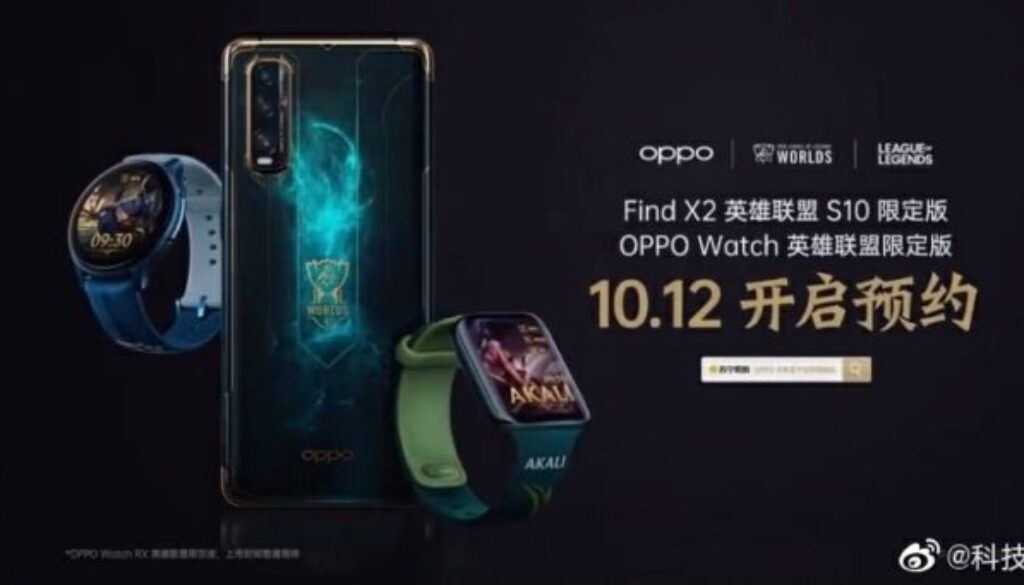 Recently, a Chinese company Micro-Blogging website 'Weibo' has launched a teaser about the Oppo Watch RX League of legends Edition Smartwatch. This smartwatch comes with a blue strap and round dial shape, which is derived from the 'YASUO' word.
This means that it is the name of one of the most legend, which is the world's most famous game League of legends. Oppo has used the theme of this game for its smartwatches. For the sporty or Gym, the Redmi smart band 5  is also becomes a very good choice. Together it forms the League of Legends Edition. Let's know about this smartwatch,
Oppo Watch RX smartwatch
WEIBO has shared that it will soon unveil this new smartwatch, which is the Oppo Watch RX and is also a part of the League of Legends series.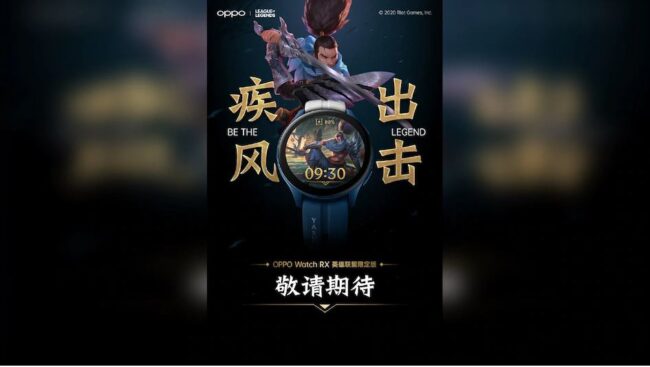 Weibo company has shared a poster, in which this smartwatch has revealed only about the design, but as of now, there is no declaration about its specifications, availability, and price. In this poster, in the Oppo Watch RX, we can easily see that its round shape is of blue color and the text YASAU word is written on the strap below it.
The Oppo Find X2 and the Oppo Watch are both set to be launched with the League of Legends Edition, with pre-order Already starting at the Oppo online store in China. In this, Oppo Find X2 has been named, Oppo Find X2 League of Legends S10 Limited Edition. On the other hand, Oppo Watch has been named, Oppo Watch League of Legends Limited Edition. If we talk about the sale of Oppo Watch, then it will start from November 1.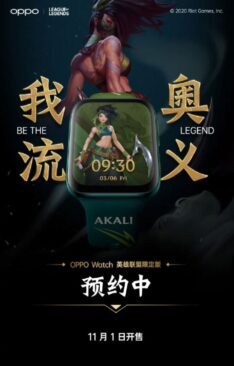 On the other hand the shape of the Oppo Smartwatch, its display comes with a rectangular face. Which closely resembles the Apple Watch series. It was launched in India in July 2020, which has two versions.
The first version is 41 mm and the second version comes with 46 mm. Its first variant comes for Rs 14,990 and the second variant comes for Rs 19,990.