Lava pulse phone with heart rate and blood pressure sensor-2020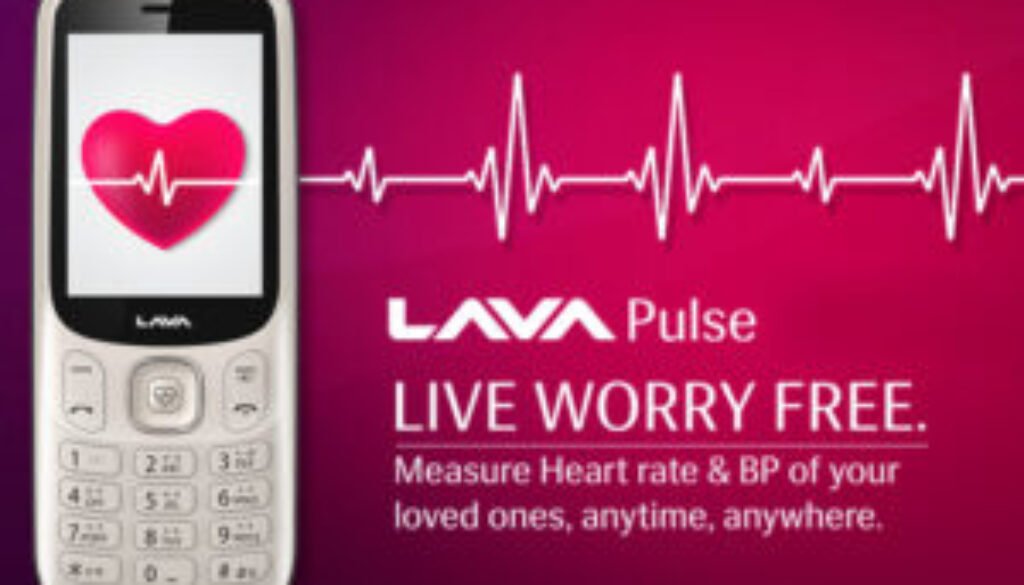 India's mobile maker Lava has launched its new feature phone, which is called Lava Pulse feature phone. The major feature of this phone is its heart rate and blood pressure sensor.
The special feature of this phone's sensor is that if we place our finger in the pulse scanner of this phone, then it monitors your heart rate and blood pressure on the display in a few seconds.
There is also a special thing in this phone that if users want, they can also save the monitored data, and can also share the message to someone else.
The price of this phone is only Rs 1,599, and this phone comes in only one color, which is Rose Single Gold Color. You can also easily buy this feature phone from the online shopping market Amazon, Flipkart, and other offline markets.
How accurate heart rate and blood pressure sensor in this phone:
The company has claimed that with the help of this phone, you can monitor your heart rate and blood pressure, and with this help, you can do accurate monitoring.
Sometimes such a situation occurs that there is no monitoring machine available with the heart rate and blood pressure patient, due to which they have to go to the doctor, due to which it becomes extra to pay the doctor's fees to the patient. With the help of this feature, you can save your money to a great extent.
Lava pulse specifications:
If we talk about the display of this feature phone then it comes with a 2.4-inches display. This phone comes with a large 1800mAh battery which also has a good battery mode option, with the help of which,
if you charge the phone once full, it can last up to 6 days. This phone also comes with the option of FM Radio and in this, you can expand the memory card up to 32 GB.
This phone is made of polycarbonate which also has a 3.5mm audio jack that supports surround sound quality. This phone is military-grade certified so that there is less fear of breaking when the phone falls down.
This phone supports call recording and a dual sim and this phone comes with 7 Indian languages ​​English, Hindi, Telugu, Gujarati, Kannada, Tamil, and Punjabi.