This is a great processor both Intel vs AMD. Intel processors cost much less than AMD. There is not much difference between Intel and AMD. You can read the comparison between Intel vs AMD in this article.
Intel vs AMD Processor
In this article, we are going to discuss  Intel vs AMD Desktop & Laptop CPUs. If you are searching for the best gaming CPU or best CPU for a workstation. So you have two options to choose from – AMD and Intel.
Depending on the processor you plan to do with your PC, pricing, performance, driver support, power consumption, and security are offered. Which brand you should consider between AMD vs Intel, it is important to consider your features, performance, and price.
If you install the processor in your system without thinking, then you can get into trouble. Because you should consider buying a processor according to your need. You can see below which of the AMD and Intel processors is better according to your needs.
AMD managed to overtake Intel's 10th generation processors with the launch of its Ryzen 5000, taking a clear lead in gaming and productivity workloads. However, Intel is holding back with the launch of the 11th-gen Rocket Lake processors, and Intel is selling for significantly less than AMD's pricing.
Referring to AMD's latest processors, the Ryzen 9 5950X and Ryzen 9 5900X, the Ryzen 5 5600X. All these processors are more than one.
Let me tell you, initially, the Ryzen 5000 series was one of the highest-performing chips on the market and was successful in beating Intel in every metric including gaming, application performance, power consumption, and thermals.
1. Intel vs AMD – (Laptop Processor )
If you are thinking of buying a desktop, then you also need to think about which processor will provide better performance for the desktop. The Intel versus AMD rivalry is not specific to the desktop space, as processors are integrated into systems manufactured by other manufacturers.
Dell XPS and Razer Blade 15 laptops are currently only available with Intel processor configurations. No one wants to buy a weak processor that takes a long time to load a web page or open an application. You also need to consider the design, display, storage space, and whether you want a graphics card as well.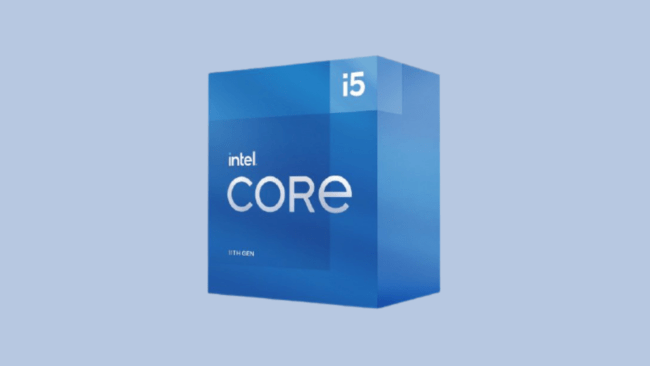 These are Intel's 11th generation mobile chips (Tiger Lake) based on the latest laptop processors. Which was launched only at the end of last year, still laptops with Intel processors are running a lot in the market. It is best for laptops only.
The most impressive Tiger Lake chips are arguably the ones with the G suffix on the SKU, as they also feature respectable integrated graphics that can play select video games without the need for a discrete graphics card.
Fortunately, AMD has a more streamlined approach, as all of its Ryzen 5000 laptop chips feature both dazzling processing speeds and game-ready integrated graphics.
Whether you're looking to buy a laptop for content creation or gaming, Intel has also introduced an H-series version of its Tiger Lake chips, however, these processors currently max out at 35W.
This Ryzen 5000 laptop processor was launched earlier this year and is slowly making it into the laptop segment in the market. Neither AMD nor Intel can compete with Apple Silicon's performance levels right now. If you want the most powerful ultra-portable laptop out there right now, the MacBook Air is your go-to.
2. Intel vs AMD – (Desktop Processor)
Nowadays, both Intel and AMD can not say Winer to anyone so easily. If we talk about AMD CPU, then it is considered to be the best option in the market only in the budget level and performance segments. While AMD also still represents more for the price than Intel.
The lowest AMD or Intel chips cost between $40 and $60 for a few cores and energy-efficient clock speeds. And while a top gaming CPU costs around $500. If one is to perform intensive tasks such as video editing and transcoding, you will have to spend up to $1,000.
Let me tell you, Intel and AMD have excellent processors for productivity tasks like video editing, transcoding, and gaming, but they also have their own specifications. This is AMD's current best, the Ryzen 9 5900X and 5950X, capable of beating anything Intel has to offer.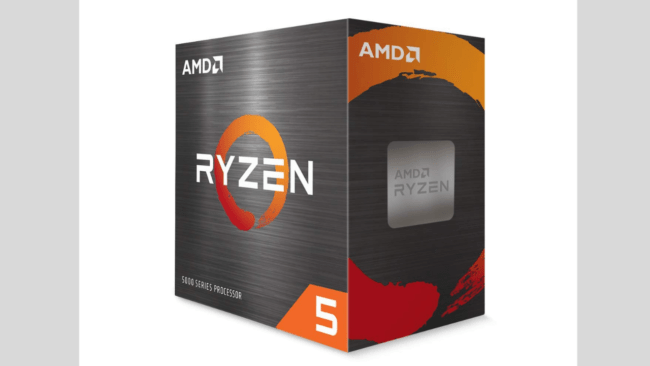 If seen, the best Intel CPU at present is the Core i9-10900K. Intel has already released its 11th-gen desktop platform, positioned to replace the 11900K with the 10900K.
But, this last-gen chip offers better value for the price. This 10900K does up to about 11900K performance, and it's worth the price.
This is what you need to buy the best to get a great CPU for gaming or programming. A good processor at around the $300 mark, the AMD Ryzen 5 5600X, with six cores and a high Boost clock, is a great AMD chip for work and play.
You'll find Intel has a 11600K processor in this price bracket, compared to the 5600X with six cores and 12 threads. However, the 11600K also has higher power and thermal demands.
Currently, in the more entry-level segment, an AMD processor is offering better value for money, with standouts like the 3300X and 3600 offering amazing multitasking and gaming performance.
If you don't have the budget for the Ryzen 5000, you should commit some time in 2021. However, Intel's 10300F offers reliable competition.
If you look at the best processors from Intel vs AMD, the price of AMD is high, and if you buy Intel, you get it at a lower price. Which provides the same performance as AMD CPU.
You have to clear what work you want to do. If you want to use your PC for video editing or video transcoding. So you need to consider buying a good processor. So that it can work according to your specialty.
In this space, both AMD and Intel are good options with high core and thread counts. However, AMD's alternatives are currently the most capable and cost-effective.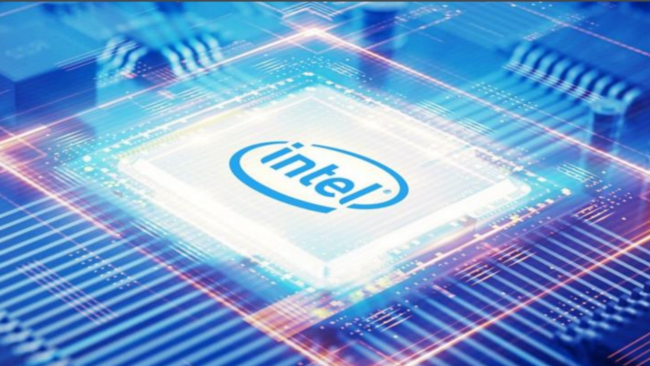 Let me tell you that with Intel's HEDT line of 10980XE having up to 18 cores and 36 threads if you can find it in stock, it costs much more than its suggested retail price of $980.
While technically only a 10th-gen CPU, the 10980XE and its fellow Intel Core i9 X-series CPU models are based on Intel's much older Cascade Lake-X technology.
This core is said to be far less capable than Intel's mainstream Comet Lake CPUs. But for its core premise, we find it's still an Intel powerful CPU, which makes it a lot harder to recommend if you consider AMD's alternatives.
This AMD's 5950X mainstream CPU already offers reliable competition for the 10980XE at less than $800, if AMD's third-gen Threadripper CPUs offer 24, 32, and even 64 cores. , thereby supporting doubling the number of simultaneous threads.
They come at a premium, with the 3960X, 3970X, and 3990X priced at $1,400, $1,850, and $3,600, respectively. By buying this processor, you can make your work more efficient and more profitable. On top of these HEDT offerings, Intel and AMD have server CPUs available.
It is important to understand that AMD has its own Epyc range, which is currently in its third generation. Which comes with AMD Epyc 7763 Server CPU 64 Cores and 128 Threads, 256MB Cache, and Boost Clock of 3.68GHz.
This Intel Process has nothing comparable to its Xeon server processors. The Intel Xeon W-3275 is considered the most impressive, with 28 cores and 56 threads, 38.5MB of cache, and a max turbo of 4.6GHz.
Difference Between Intel vs AMD
Intel CPU                                                             AMD CPU
It can get hot when used with Clock Speed Boost (14 Nm).
It generally has smaller cooling due to lithography (TSMC 7nm is similar to Intel 10 nm).
Less expensive than AMD's processor in the lower range.
Less expensive than Intel in the higher range.
Let me tell you that the speed in it reaches 5.0 GHz and exceeds.
It can have clock speeds as high as 5.0 GHz but results in overheating.
Notably, it has symmetric multiprocessing capabilities for up to 4 sockets/28 cores.
Notably, it has symmetric multiprocessing capabilities of up to 8 sockets/128 cores.
This iGPU is present in almost all Core I series CPUs (except Core I F-series).
This iGPU is only present in the AMD APU series with higher GPU performance than the Intel iGPU (HD Graphics and).
This IPC (Rocket Lake) is less than AMD (Zen 3).
This IPC (Zen 3) is higher than Intel (Rocket Lake).
Intel vs AMD Ryzen CPU Price 
---
Intel vs AMD – Pros And Cons
If you consider buying a processor from AMD or Intel, then you will not only buy the CPU but also the company's platform. You also need a motherboard with an AMD chipset and socket to use an AMD CPU.
Just like Intel, in this too Intel uses motherboards with chipsets and sockets. Whether you're a gamer or a programmer, if you go for the AMD platform, you'll be friends with it as long as you don't swap out the motherboard.
The intake is also similar. But if you want to know which one is better in the long run? Can you choose Intel or AMD? Information about all this will be found in this article. Choosing Intel or AMD can largely be determined by cost.
Let me tell you, Intel processors are usually priced much lower than AMD counterparts, which can save money on both processors and pre-built PCs. You will also know that AMD processors go on sale for a higher price. Both these processors are excellent but you should consider buying according to your needs.
AMD Processor
Intel Processor
Intel CPU – This is Intel using its position over the centuries to always top the market. It has a lot of partnerships, and most of the games and programs are designed to make the best use of Intel CPUs.
Intel vs AMD -Which is Best For You?
No standout winner can speak this out, as it really depends on how you're going to use your system. Let me tell you, both AMD and Intel are great processors.
Intel's new Rocket Lake desktop processors are pretty awesome, but the likes of the Intel Core i5-11600K still make it an excellent choice for high-end gaming. And while the AMD processor is certainly still competitive in the gaming space.
It excels more in the materials market, and those high multi-threaded performances are valued above all else. For watching Netflix and answering emails, Intel and AMD CPUs will give you the best performance.
If you want to perform system-intensive multithreaded tasks such as video editing or transcoding or perform heavy multitasking activities with tens of browser tabs, AMD's CPUs are more capable and AMD's overall value and performance will be more cost-effective.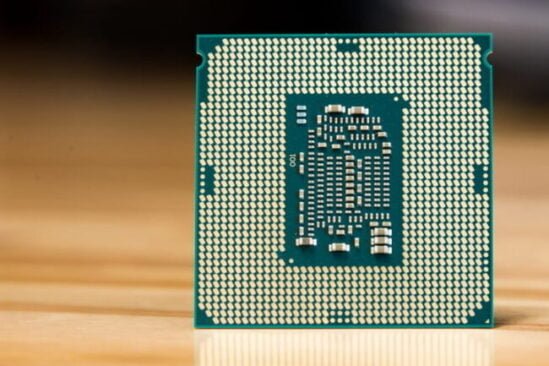 Spectrum Intel is not a bad processor. If you want to do gaming or other work on your system. So AMD Ryzen 5000 CPU will be the best option for this. As such, everything from the 5600X to the 5950X delivers great gaming and productivity performance.
If you want to buy a laptop, the condition will be slightly different. This Intel's Tiger Lake offers the best onboard graphics, coupled with its Comet Lake CPUs being highly capable. If seen, Ryzen 4000 chips with Zen 2 core are also giving an amazing performance.
Conclusion
I hope, that you can buy the best processor according to your working capacity. We have shared with you the comparison between Intel vs AMD in this article. We use Intel since a few years back, and it provides us very good performance.
We do work like PUBG, GTA, programming, transcoding with Intel processor. Talking about the AMD processors, we have been using them for a few months. AMD CPU is also a great processor.
Its performance is similar to Intel. But the price of AMD is higher than that of Intel. You have to pay attention that you buy the processor according to your need. You can't easily call Intel and AMD useless.
Watch Videos- Intel vs AMD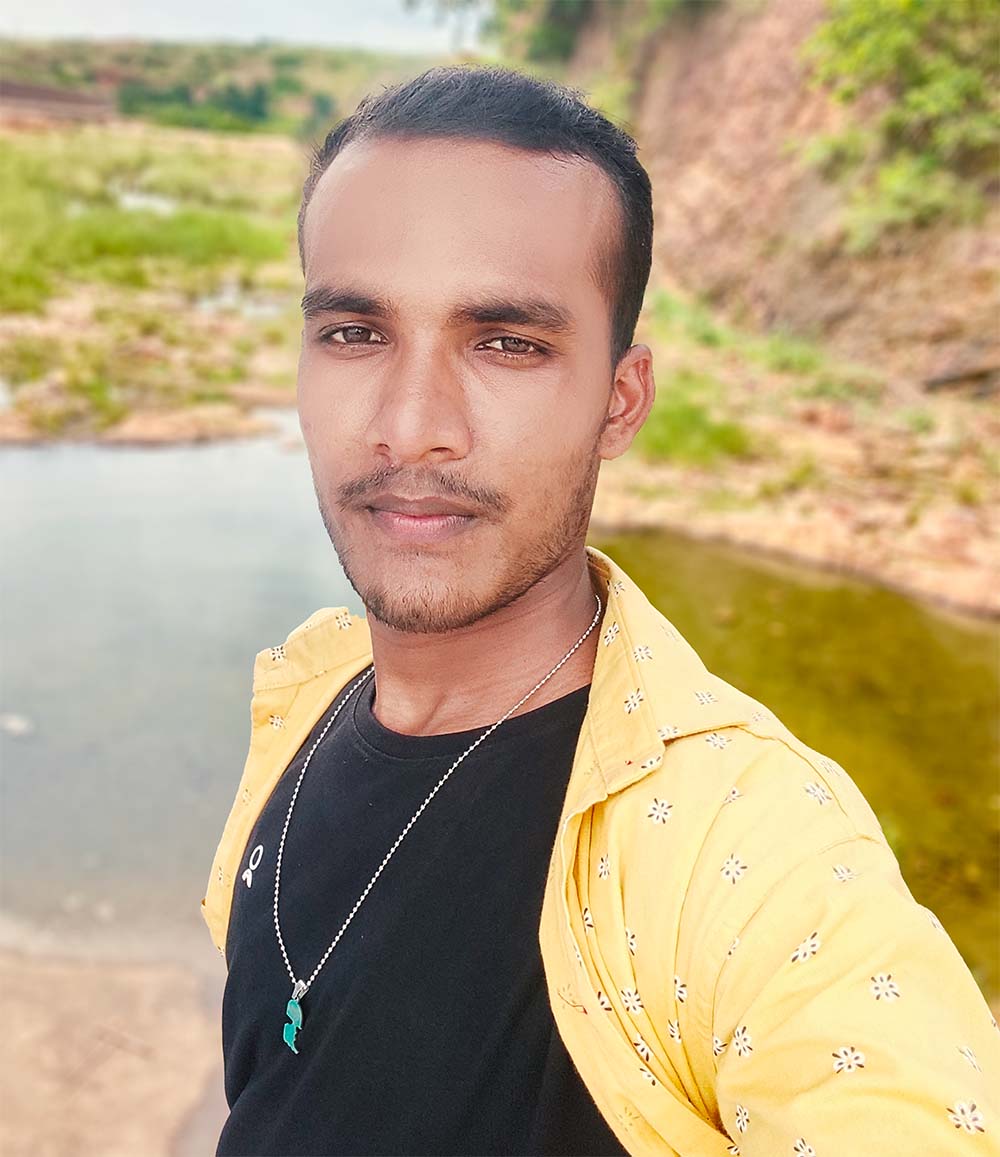 Chandan Kushwaha is chief editor at Digital Bachat. He has a mastery in computer applications and hardwares, which is why he has been covering computer and laptop topics for three years.