Amazfit Neo Smartwatch has been launched its price is 2499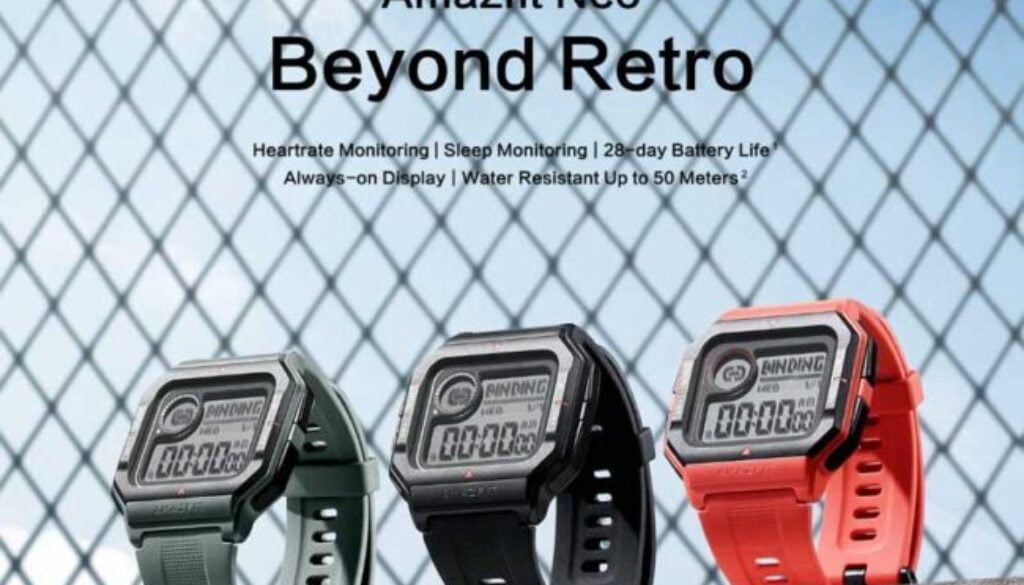 Huami has launched an Amazfit Neo Smartwatch in India. Whose features and look are said to be quite attractive. The price of the Amazfit Neo Smartwatch has been stated as ₹ 2499.
About of Amazfit Neo Smartwatch
This smartwatch is launched by a Chinese company Huami in India on 30 September. Whose features and looks are very attractive. This smartwatch has been launched in three colors. These three colors are in black green and red color.
The Amazfit Neo Smartwatch can last approximately 28 days on a single charge. This smartwatch can run for about 1 month. The smartwatch has a 160 mAh battery.
The Amazfit Neo Smartwatch weighs about 32 grams. This smartwatch has a monochrome display.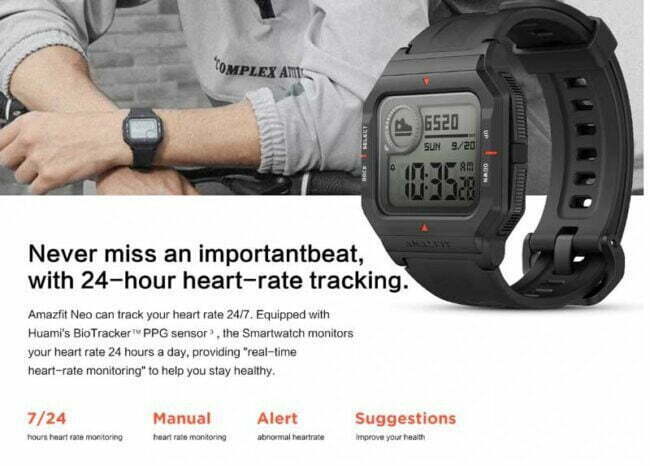 This smartwatch has also received a 5ATM rating for dustproof and waterproof. The Amazfit Neo smartwatch will compete with the recently launched MI smart band 5. Both these smartwatches are extremely attractive and durable. It is also capable of tracking the watch Powernap.
Read more:-  Mi smart Band 5 fitness Bands
Features of Amazfit Neo Smartwatch
Talking about its features, as many watch launches have been launched in a few years. They all have a look and style in the model. But the look of the watch is retro. Which will remind you of the time as well as the watches made by many other Indian companies.
Also, this watch also has a 1.2-inch monochrome display. It is black and white in color. Four types of navigation buttons have also been given to access different features of the Amazfit Neo Smartwatch. Due to which the look of this watch looks almost sporty.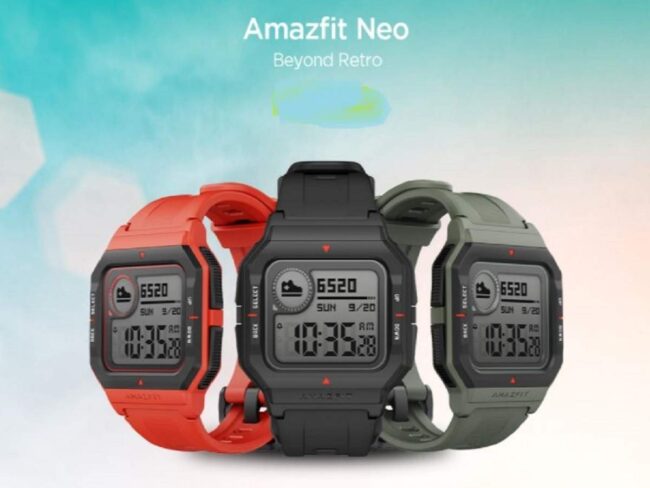 Wearing this smartwatch can also go 50 meters underwater. And along with this, a 24 × 7 heart rating will also be available and it also includes Personal Activity Intelligence (PAI) features. The Amazfit Neo Smartwatch also tells you from time to time, what you can do for a healthy lifestyle, and what not to do.
Read this point:- Sonicbass Wireless Earphone.
It also shows your heart rating. Also, the Amazfit Neo Smartwatch has several sports modes like deep sleep monitor, rapid eye movement, light sleep, monitor running, walking, and cycling. With the help of which you can know all your activity.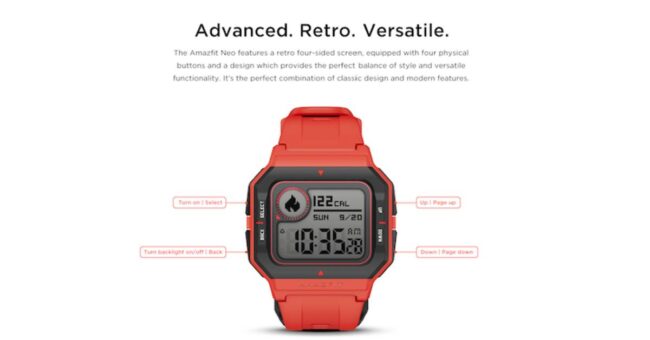 Connectivity of 5.0 Bluetooth is provided in this watch. It can easily connect all devices supporting Android 5.0 or iOS 10.0. In this way, many features of this have been given. You can buy this watch from October 1 on Amazon Tata Click, Myntra, Flipkart and Amazfit.com.