Huami Amazfit Bip S Smartwatch Price and battery life -2 March 2021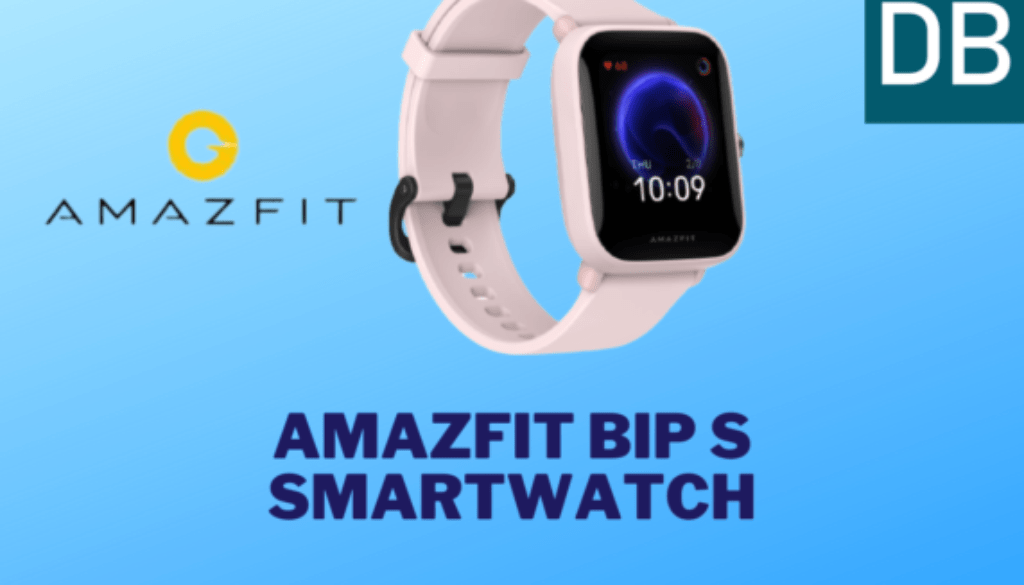 The lightweight and stylish Huami Amazfit Bip S smartwatch is an ideal wearable fitness tracker for your fast and active lifestyle.
And together 10 sports modes are available for the user to track all the different sports activities.
Huami Amazfit Bip S Smartwatch
---
Highlights:
Battery Life 15-Day on a Typicals usage scenario & 40-Day on a Basic usage scenario
Ultra-lightweight & Thin Body with 5ATM Water Resistance
Smartwatch Notifications, Musics Control, Alarm Clock, Sedentary Reminders, Weather Forecast
Battery Runtime day: Up to 40 days battery life (200 mAh)
Touchscreen And Fitness, Outdoor
Built-in GPS
---
However, this Amazfit BIP S has a TFT display of 1.28 inches (3.25 cm) and display resolution 176X 176 for the app and for other functions of the smartwatch. The weight of this smartwatch is 31 grams, which depends on the user's wearing capacity.
It also has other features such as waterproof, call function, battery life (200 mAh), rectangular, flat dial design, 1.28 inch (3.25 cm) TFT display. The Amazfit BIP S smartwatch is available in the market for red, orange, white rock, hot pink colors for color options.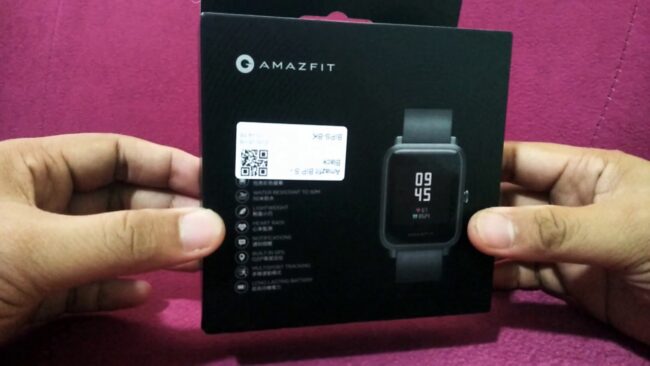 This smartwatch is much better than other watches in India. The Amazfit BIP S smartwatch is priced at Rs 4,999 in India. You can buy from online and offline stores.
Amazfit Bip S SmartWatch: Display
The performance of this Amazfit Bip S smartwatch is interesting in many aspects. This Amazfit Bip S lite smartwatch includes features similar to the Bip S. The Amazfit Bip lite has a battery life of 45 days.
The size of this device is with a 1.28-inch reflective display, which has a resolution of 176 x 176 pixels. The screen becomes sharp and bright with the amount of light on the surface of its display.
This is a great feature included when using the smartwatch under direct sunlight. When the user is indoors, to increase visibility, the background light kicks in. This display covers a 64% RGB color gamut.
Amazfit Bip S SmartWatch: Features
All important information is easily displayed on the user's smartphone on the smartwatch. Which users can receive notifications for their incoming calls, emails, messages, WhatsApp, Facebook, and other apps.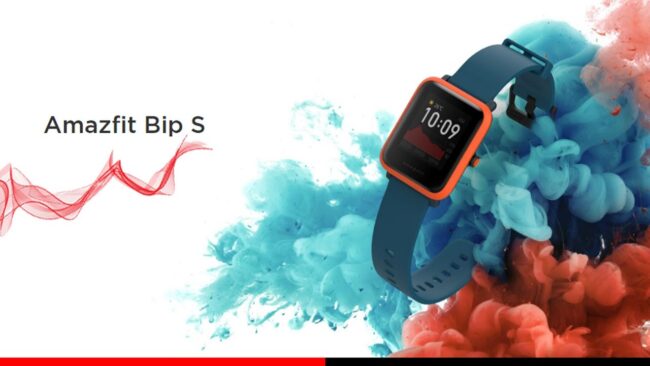 This AMAZFIT BIP S smartwatch has features like step count, heart rate monitor, compass, alarm clock, etc. You can track daily activities and sports such as indoor and outdoor running, walking, and cycling cricket.
It is certified by Mi Huami Amazfit BIP S IP68 which means that it is also waterproof and dust resistant. You will be able to safely carry this Amazfit BIP S smartwatch as an all-weather companion with you.
The Xiaomi Amazfit PAI health assessment system integrates into this smartwatch for seamless smart data analysis. The Xiaomi Bill S supports built-in GPS and GLONASS for precise location tracking.
 Workout Motivation
The AMAZFIT BIP S Smartwatch provides extensive sports football tracking for outdoor running, walking, and cycling. Tracking the user's daily activity with daily steps, calories that motivate the user to be more active every day.
Amazfit Bip S SmartWatch: Battery
The AMAZFIT BIP S comes with a battery life of 40 days on a single charge, which is considered to be a very good performance. The screen of this smartwatch is constantly on, allowing you to lift your wrist and use its features.
This ensures a reflective screen display. This Amazfit Bip S 5000 rupees will be considered one of the best smartwatches of 2021.
Verdict
If the user is searching for an all-weather smartwatch, which lasts 40 days on a single charge, then this is the Amazfit Bip S smartwatch for you, you should check about this watch.
With a special monochrome display that deepens with an increase in lightening the surface, this is one of the smartest smartwatches you can wear to a party. Its performance is very good.