Realme has launched its new fitness smartwatch Realme Watch S Pro, it comes with 15 sport modes. But should you buy it or not? We've used it for a week and here's our honest opinion and hands-on review.
After the success of the smartphone era, Realme entered in fitness wearables segment as they launched Realme Smart Bands in March of this year. However, Realme did not get as good a response as he had expected.
Above all, Realme introduced its fitness watch which was much better than their smart band, which people liked very much. But even this time, Realme did not get what they wanted.
But after realizing its mistakes, Realme made a lot of improvements and changes and recently launched its new fitness watch Realme Watch S Pro which is being liked by the people a lot.
After using the Realme Watch S Pro for a week, I can say that it is much better than its old variant Realme Watch S. So let us know about its features and specifications and finally we have also kept our Honest Opinion — you should buy or not? So here's the hands-on Realme Watch S Pro review.
Realme Watch S Pro: Display & Design
Realme Watch S Pro offers us a premium design, which is in line with the price tag of this watch. Two buttons are placed on the right edge of this watch, which controls all the functions of this watch. It is as thick as Mi Watch.
This watch is mated to a matte black finish, making us feel that this watch is slightly smaller than the S Pro Mi Watch revolver, so it doesn't look big on my wrist. However, I would prefer a smaller version of 44 mm or 42 mm for myself. Which may be more good for me, and I would also like it.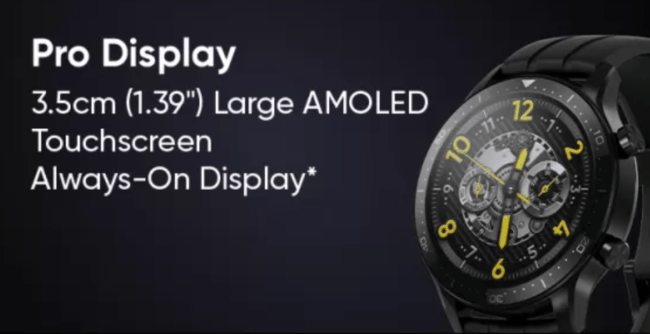 Like the Mi Watch revolve, the Realme Watch S Pro has a 1.39-inch AMOLED display. The Watch S Pro has been protected by the Display Corning Gorilla Glass 3 to protect Realme Watch S Pro from fights and scratches.
The Realme Watch S Pro has 5 levels option of brightness to set which will help you to see the display in direct sunlight too. It also comes with an automatic brightness feature therefore you don't need to set the brightness manually.
Read More: Realme Buds Air 2 TWS earphone
Currently, the Realme Watch S Pro only comes with black color variants, giving it a premium look, and its black silicon strap makes a good pair with it. But if you are not a black lover, you will have to wait for the early year, where you will get three other color variants — Orange, Blue, and Green.
The Realme also offers leather straps for the watch which will be available in four color variants — Orange, Black, Blue, and Green. And you'll be glad to hear that the Realme Watch S Pro also has an option of standard 22mm quick-release straps, so you can choose it if you don't like the color straps.
Realme Watch S Pro: Features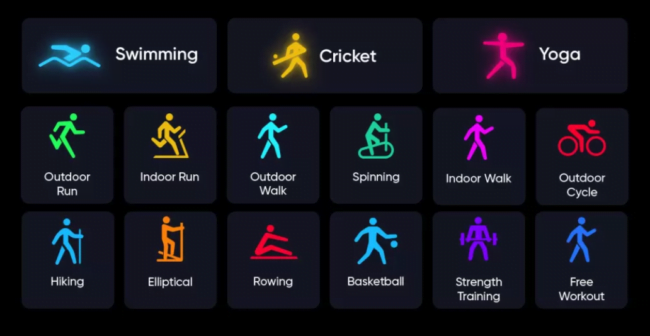 If we talk about the features, you don't get to see some special features in Realme Watch S Pro, you get to see all the fitness features given in this watch in any cheap Smart Watch which also tracks quite well. But maybe you get to see more tracking capability in Realme Watch S Pro because its hardware is quite premium.
The Realme Watch S Pro comes with a circular AMOLED display of 1.39-inch (454×454 pixels). It's made of 326ppi dense and 450 nits brighter. Its contrast level can be set up to a 100,000:1 ratio. It also has the protection of 2.5D Corning Gorilla Glass.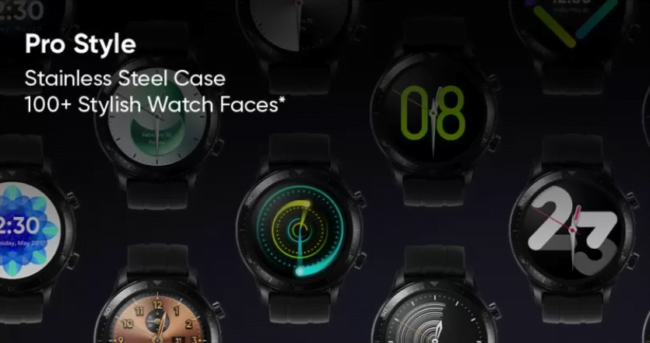 Realme says an OTA update will be rolled in the earlier year where we can see a feature of Always-On display mode through which the screen can be turned on always so that you don't need to wake it up manually.
Read More: Xiaomi Mi Band 5 Review
Since the display will always be on with this feature, there may be a question in your mind that whether it will drain the battery quickly? But don't worry, Realme has taken care of this too and will come with a smart AOD plan that will also enable the saving battery to an extent.
The Realme Watch S Pro comes with a stainless steel case which is most used and endurable. It comes with an ARM Cortex M4 processor that uses low power to provide a high optimum performance. Its 390 mAh battery can be used for 15 days on a single charge. It takes 2 hours to charge from 0 to 100 percent.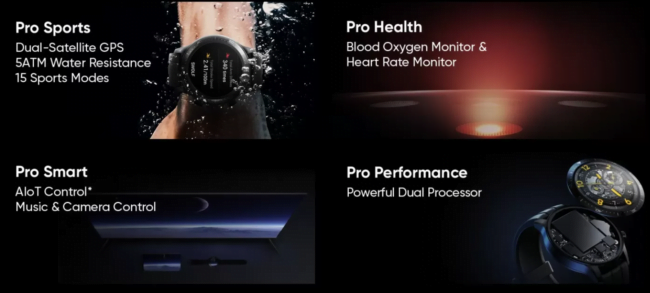 Realme Watch S Pro supports 15 kinds of sport mode — outdoor run, indoor run, outdoor walk, indoor walk, outdoor cycling, spinning, hiking, swimming, basketball, yoga, rowing, elliptical, cricket, strength training, free workout.
Realme Watch S Pro: Price
The Realme Watch S Pro is priced at Rs. 9,999 in India. It will be available on 29th December, 12 pm noon via Realme.com, Flipkart, and offline stores. You can purchase it with various color straps that will be available in four color variants — black, blue, orange, and green.
Realme Watch S Pro: Specification
Reliance Jio Cricket Plans

Dimensions & Weight
257.6 x 46 x 11.1mm (with strap)
63.5g (with strap)
Materials
Stainless steel case
Silicone strap
Strap
Standard 22mm quick release
Display
1.39-inch AMOLED touch display (450 nits)
454 x 454 pixels (326 PPI)
Gorilla Glass 3
Compatibility
Android 5.0 or iOS 9 and above
Sensors
PPG heart rate sensor
6-axis accelerometer
Gyroscope
Geomagnetic sensor
Connectivity
Bluetooth 5.0 BLE
Dual-satellite GPS
NFC payments
No
Battery
420mAh, proprietary charging dock
IP rating
 5ATM water resistance, IP68
Colors
Black
Should you buy it or not?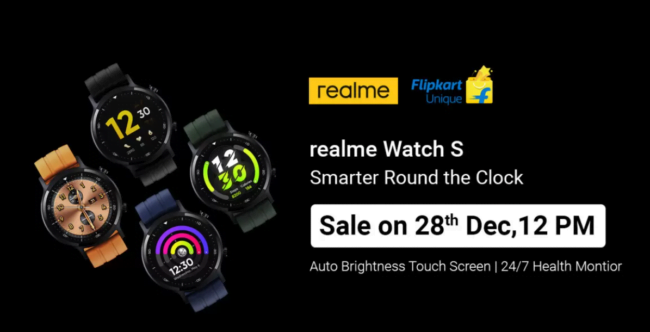 If you really love Realme products and you are addicted to the brand, you can go for it. The Realme Watch S Pro has everything that a smartwatch should have, it has 15 sport modes that take care of your fitness and track your daily activities slightly its 390 mAh battery will let you use it for 15 days.
So it would be a great choice if you are not concern about the price, but let me know you that there're a lot of smartwatches under Rs. 10,000 that will give you the same performance as Realme Watch S Pro. It doesn't have any special features that make it different from others.
Maybe Realme will provide some updates later that will add some new features to it. So you can purchase Realme Watch S Pro if you can wait for the updates or changes but we'll highly recommend you to go for other fitness watches.
You can also go for the Realme Watch S that performs the same according to its price. The Realme Watch S is priced at Rs. 4,999 in India, you can purchase it from Realme.com, Flipkart, and offline stores.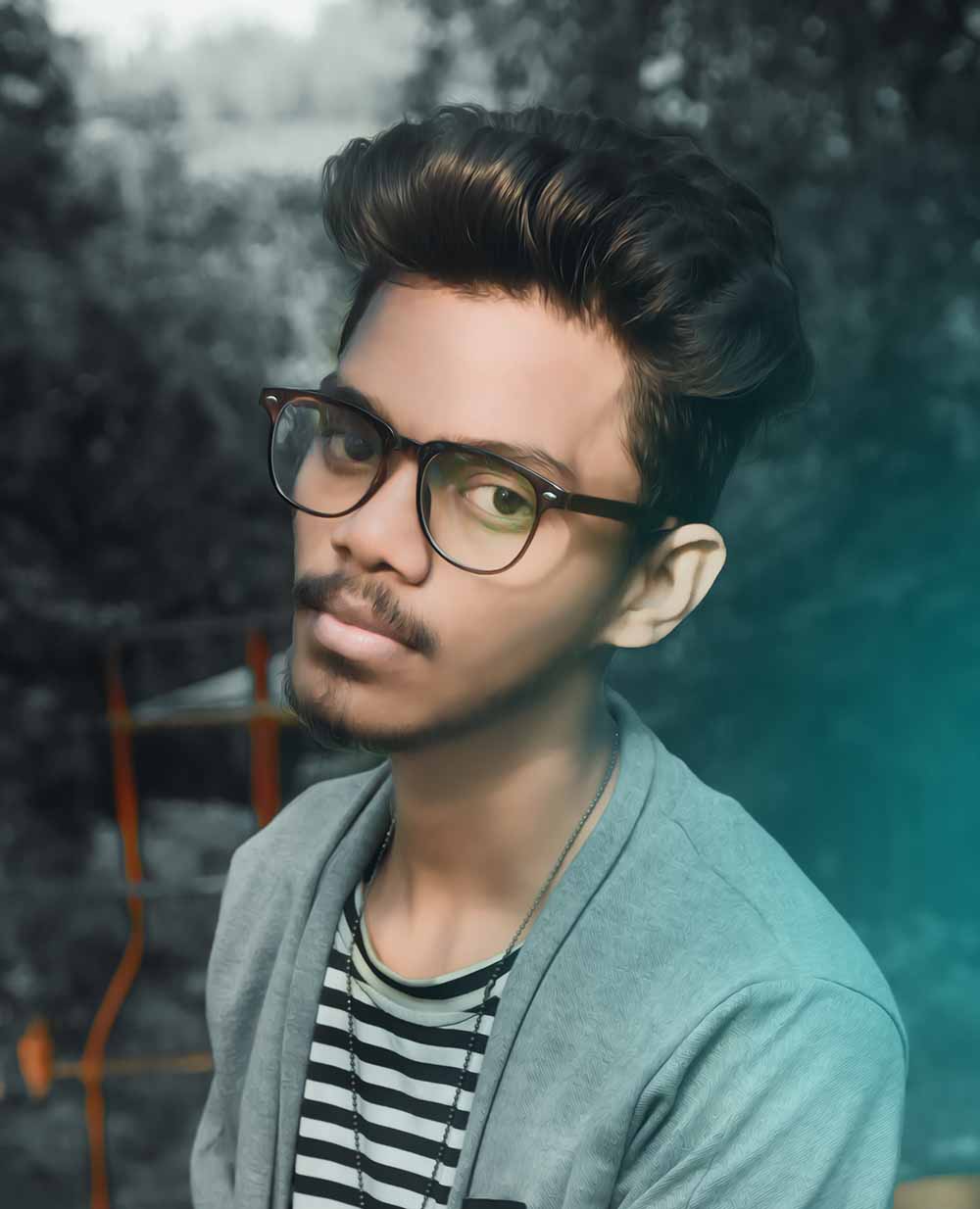 Chandramohan Rajput also known as CM is a content writer and video creator at Digital Bachat covering the latest technology and the Internet of Things. He is passionate about sharing internet and social media app stuff as well as assisting with detailed how-to guides.