VERDICT
Xiaomi has launched a strong position of Mi Q1 TV in India. Xiaomi has included a good panel for content consumption. Tell me that its SDR and Dolby Vision content performance is very good. All TVs carry HDMI 2.1 features such as ALLM and eARC, this Proof of the future of you guys and an attractive proposition for all gamers on a budget.
In this, you find a good build, fluid UI, and very easy to use remote control. This TV has been made in an affordable category. This TV Mi Q1 TV 4K is designed to be well worth Rs 54,999. It also has 55 inches and Ultra HD (4K), 3840 x 2160 Pixels, and features, software, good design, and all-around performance.
This TV makes up for some of the drawbacks of good software and UI performance. This TV is an entry-level QLED 4k. You will get better performance with more premium models from brands like Sony & Samsung, LG. So if you are looking for a 55-inch TV mainly for a budget of 50-60K, then you can definitely consider the Mi Q1 TV 4K.
Xiaomi launched the new Mi Q1 TV in December 2020. Tell me that the Mi Q1 TV is great for watching end moves for gaming. This is Xiaomi's Android TV. In this, we have used many applications like Prime Video, Sun Nxt, Netflix, Hotstar, etc. You will get to know the full review of this TV.
Highlights:
Supported Application: Youtube|Disney+Hotstar|Netflix
Resolution: Ultra HD (4K) 3840 x 2160 Pixels
OS: Android (Google Assistant & Chromecast in-built)
Sound Output: 30 W
Refresh Rate: 60 Hz
---
Two Minutes Review
Xiaomi company launched the Mi Q1 ULTRA-HD 4K QLED TV (L55M6) in December. However, this QLED TV was much more expensive than its LED counterparts. But it is a more effective option available at a higher price in 2020. The price of this Mi Q1 TV is Rs 54,999. Its display size is 55 inches, and its operating system is Android.
Tell that now Samsung's once premium QLED TV starts at below Rs 80,000. And while brands such as TCL and OnePlus, the company has significantly fewer options for similar specifications. Talking about this QLED technology, it includes a large screen ultra-HD. If you want to buy a bigger screen and 4k then you can take it.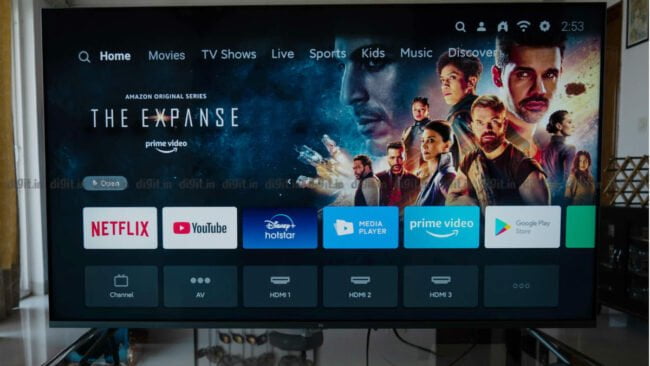 This television Mi is actually designed somewhat differently from other televisions. Which especially companies like OnePlus and TCL Which are being seen, what can these brands compete with the company? This Xiaomi has launched some interesting features for your Mi QLED TV.
While it reviewed the 65-inch variant of the TCL TV, and it is also included in the 55-inch. Please tell me that it supports HDR 10+. And we have seen some features on limited flagship TV. It also supports ALM (Auto Low Latency Mode) and EARC (Enhanced Audio Return Channel). And both are some features of HDMI 2.1.
This TV does not support VRR (Variable Refresh Rate). You can enjoy full of this TV. Such as with the help of Video and Applications. You can buy this TV-like, you can buy from Flipkart and Amazon.
MI Q1 4K Smart Tv Specification
General
Model Name
Mi Q1 QLED Smart Android TV (L55M6-EQG)
Series
Q1
Type
Android TV
Launch Year
December 2020
Market status
India
HDMI
3
Display
Display size
138.8cm (55 Inch)
screen Type
QLED
Resolution
Ultra HD (4K), 3840 x 2160 Pixels
Viewing Angle
178 degree
Refresh Rate
60 Hz
Smart Features And Storage
OS
Android
Processor
MTK 64-bit Quad-Core, GPU: Mali G52 MP2
Apps
Prime Video, Sun Nxt, Netflix, Hotstar, Play Movies, Voot, Sony Liv, Zee5, Hungama Play, YouTube
More
Google Assistant
Inbuilt Memory
32GB
RAM
2GB
Physical Features And  Sound
Dimensions
(W x H x D) 1230.41 x 710 x 71.3 mm (Without Stand) 1230 x 767 x 262 mm (with stand)
Weight
13.94 kg (without stand) 14.2 kg (with stand)
Speaker
Yes 6, 30 W
Technology
Dolby Audio, DTS-HD
More
Stereo Sound
Stand Type
 Table Top
Socket/Connectivity
HDMI
Yes, 3 Side
USB
Yes, 2 side
Wi-Fi
WiFi 802.11 ac (2.4GHz / 5GHz) (2×2 MIMO)
 Ethernet
Yes
Headphone
Yes
AV
 Yes
Antenna/Cable input
Yes
 Bluetooth
 5.0
Power Supply
Power Requirements/Voltage
(W x H x D) 1230.41 x 710 x 71.3 mm (Without Stand) 1230 x 767 x 262 mm (with stand)
Power Consumption
13.94 kg (without stand) 14.2 kg (with stand)
Pros
Looks and feels relatively premium
HDMI 2.1, eARC, Auto Low-Latency Mode, 4K@60Hz
Dolby Vision HDR
Good performance with all kinds of content across resolutions
Excellent software
PatchWall is a good UI
Cons
Some issues with motion
Average black levels
Batteries for the remote not included
MI Q1 TV 4K Display and Picture Quality
There are some important notices about the display and picture quality of the Mi Q1 TV. Let me tell you, Mi QLED TV 4K has included a quantum dot layer between the display and backlighting. It gives you a much better color. It also supports Dolby Vision and HDR 10, HDR 10+ with 4K resolution.
The special thing in this is that in addition to traditional picture controls and picture modes like color temperature, contrast, hue, brightness, gamma, etc. it also allows choosing color space like DCI-P3, BT2020. Its display size is 138.8 cm (55 inches). In this, you are going to get a very good picture quality.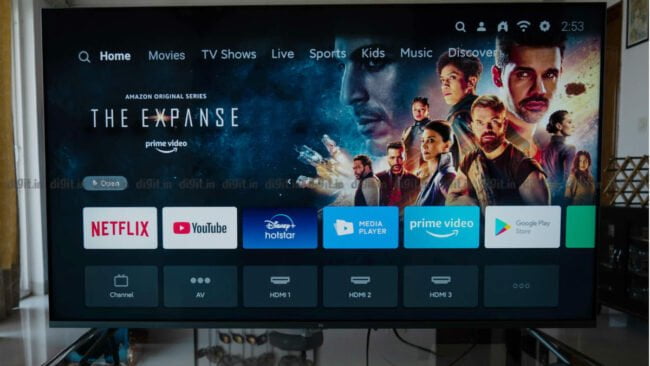 Mi Q1 TV Design
Talking about the design of Mi Q1 TV 4K, its design looks very good. Xiaomi has launched the model (L55M6) Mi Q1 in India at a size of (138.8) cm 55-inch. Talking about its price, it is selling for Rs 54,999. This (138.8) cm is too large for a large screen experience. It is a very good TV designed for the home. Its frame is also very nice.
It also has a carbon-fiber-like texture on the backside. The Xiaomi company is claiming a 95% Cusk-to-Body ratio in the Mi Q1 TV 4K, with its design looking slimmer all around. To see this design you will get the right attention. Just as it has a small logo under the TV of another company, similarly it also has a small logo below. This TV is not too thick, and not too thin.
The ports and sockets of this TV are available on the bottom left side of the Mi QLED TV 4K screen. It includes 3 HDMI ports (all are HDMI 2.1, one of which supports EARC). Includes two USB ports, a 3.5mm audio output, an optical audio output, an Ethernet port for wired Internet connectivity, three RCA sockets for composite AV input, and an antenna socket.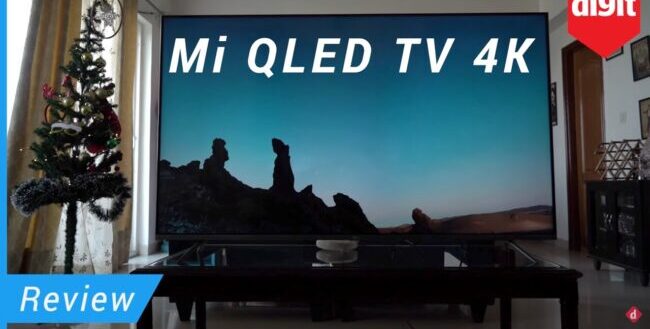 This Mi TV has Wi-Fi 2.4GHz and 5GHz support for wireless Internet connectivity and has Bluetooth 5 for remote connecting and wireless audio devices such as headphones or speakers. This box also includes metal table stands. You can also put this television on the wall. It has a 55-inch Mi QLED TV in 4K with a 3840×2160-pixel (ultra-HD) quantum-dot LED screen.
The peak refresh rate on this 4K TV also includes 60 Hz. Also included is an auto low-latency mode with a claimed input interval of 5ms at 4K 60Hz, when it comes to using a gaming console, the Mi QLED TV 4K offers some capabilities on paper. Sound output is through a six-driver and two-box system at 30W, with four full-range drivers and two tweeters.
The application is accompanied by a quad-core MediaTek MTK9611 SoC with 2GB of RAM, 32GB of internal storage, and integrated Mali G52 MP2 graphics for applications and data. However, the design of this TV looks very impressive. It is very well designed by the Xiaomi company.
Mi Q1 TV 4K and HDR Performance
Mi Q1 4K TV includes HDR 10, 10+, and Dolby Vision. This video works to improve performance. Tell you that this is a source for 10+ Amazon Prime videos. Let me tell you, LG B9 and Green Tint do not appear in the same content on other TVs like Sony W950D, Samsung. Its color also looked slightly different but this color is not bad.
It seems to have some bad color which Mi company Xiaomi can fix by updating it. It takes viewing of HDR 10 content on platforms such as YouTube and other applications. And it had a good demo on Movie Trailer and YouTube on a separate demo HDR Video which gave you good performance on this TV.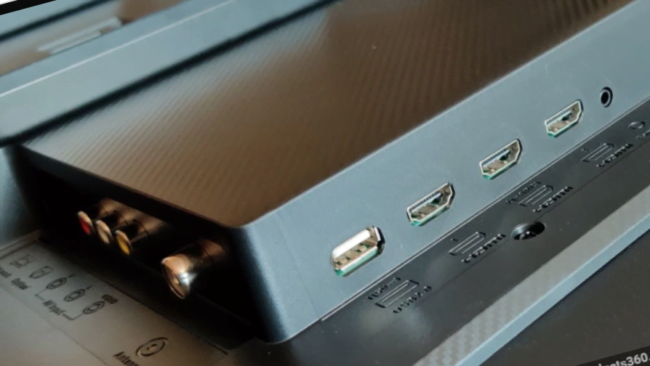 Running on Dolby Vision content in this, we have our Planet and Altered Carbon on Fire TV Stick 4K via the Samsung / Apple TV app on Netflix, Wonder Woman, and The Dark Knight in Dolby Vision. This Dolby vision switched between bright and dark. In this, you have the choice of turning dynamic backlighting on or off.
You like our Dolby Vision content. We can fix for gamma with the help of the switch between the 'dark' and 'standard' settings, depending on the lighting in your room as we like. This Dolby Vision content on Mi QLED TV 4K is very enjoyable for you. You can capture a good photo with the help of HDR in it.
Mi Q1 TV UI
The Xiaomi company has long offered Android TV and its own patchwall UI to users, and the same tradition continues here. With one click on the remote control, you can use Android TV UI and patchwall depending on your choice.  Explain that the purpose of this patchwall is to insert content before service.
However, if you see content on the home page, we can jump directly into the content without having to navigate to the particular streaming app until you log in to the streaming service. This patchwall also helps us search for content with lists such as "India Top 10 Today", "Top 20 in 2020", "Recntly.
Collections "and more. However, this is Mi TV's The UI is great if you are subscribed to multiple services and just want to consume a lot of content without having to worry about navigating applications. I only have one problem with the UI.
When I watch TV shows or movies Pause for some time and go to picture settings to change it, and then when I click back instead of exiting the settings and going back in the move, the UI lets us transfer out of the move. Looks a little better than the features. Since this UI feature does not do this in other TVs.
Mi Q1 TV 4K Remote control and features
Xiaomi's return to the Minimum Remote on this Mi Q1 TV 4K and the hardware level has not changed. These are hotkeys for Amazon Prime Video and Netflix, We have to use Bluetooth in this TV to communicate.
With the Xiaomi Mi QLED TV 4K, which is available for remote control, which we also get to see on other MI TVs and Mi Box 4K. Let me tell you that you will get a fairly good remote with a power button, Google Assistant button, the hotkey for Netflix and Prime Video, and dedicated buttons for Android and Patchwall UI.
However, there is no dedicated mute button available in this remote control. But to mute, you have to double-tap the volume down button. The price of this TV is Rs. Even after 54,999, two AAA batteries are not available to provide remote power. Tell that, on this TV you can not get any setting features quickly.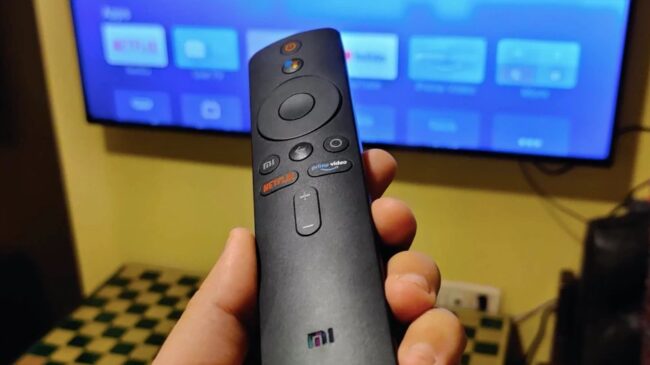 In this TV you have to work through more level software. There is no content in it or by long-pressing the Mi Remote button from the source, you move to the Quick Settings Overlay. This allows you to adjust picture and sound with each other. This remote has an interesting and effective method for some physical shortcomings.
You get access to Google Assistant on Mi Q1 TV 4K with a microphone and a trigger button on this remote. In this you One can use it to control TV-specific functions via voice commands. Such as obtaining online information, obtaining specific content and you can interact with your friends' smartphone.
In this, like the Xiaomi Mi Q1 TV 4A Horizon Edition Edition, like the Mi TV 4A Horizon Edition, the Mi Q1 TV 4K will be on standby in less than 5 seconds. However, it will take you about 45 seconds to boot after it is fully restarted. The remote control and features of this TV are very well designed by the Mi company.
Gaming Performance
Talking about this Mi Q1 TV 4k performance, it is considered very good. If we talk about gaming then it is quite good. We played 5 to 6 games on this TV like Spider-Man, Dirt 5, and Miles Morels on PS5.
Now if we talk about HDMI 2.1, it also includes Mi Q1 TV 4K HDMI 2.1. However, it has a 60Hz refresh -rate. But it does not support VRR (Variable Refresh Rate). This TV supports ALLM (Auto Low Latency Mode). Which we cannot measure the exact MS response time in this TV.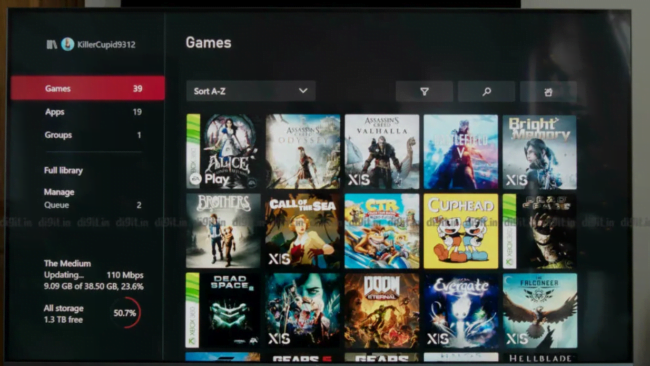 Mi company has said that this TV has a response time of 5ms. In this when gaming in 4k is very impressive at 60Hz. If I talk about the game, Spider-Man: Performance + RT mode will look impressive with Miles Morales PS5 connected to this TV.
But when I first plugged in the gaming console to the TV, it did not automatically switch to HDMI 2.1. We need to navigate its settings and then switch to HDMI 2.1. This TV gives you the option of HDMI 1.4, 2.0, and 2.1. You can enjoy the video and games on it. If we talk about the gaming performance of the Mi Q1 TV, then it is better than other TVs.
Audio Performance
Xiaomi Mi Q1 TV 4K has 30W sound output divided into 6 drivers – 4 full-range drivers. You have a very good speaker. Which in this gives you the speaker room-filling sound of this TV at around 45 -50% volume. But it was a very good speaker, with some obvious differences in sounds.
Its speaker sounds different from other TVs. If you are looking for a good TV for a bedroom, then this MI Q1 TV 4k is very good for you. And if you are looking for a TV to hear good sound while playing games, then this TV is good for you.
Mi Q1 TV Interface and Software
This is the reason for the company Xiaomi's television, These offer two user interfaces – Android TV and Patchwall – that users prefer, both interfaces are based on the same base Android operating system. This Mi Q1 TV 4K, this complete package comes with up-to-date firmware and a better overall experience.
This Mi Q1 TV 4K runs on Android TV 10, the latest version, and is believed to be the first smart television in India to do so. This stock Android TV UI is the same as Android TV 9 Pie, this stock Android TV UI is still the easiest to use, and this operating system is of the big screen, and all applications and services optimized for use with remote Supports a large number.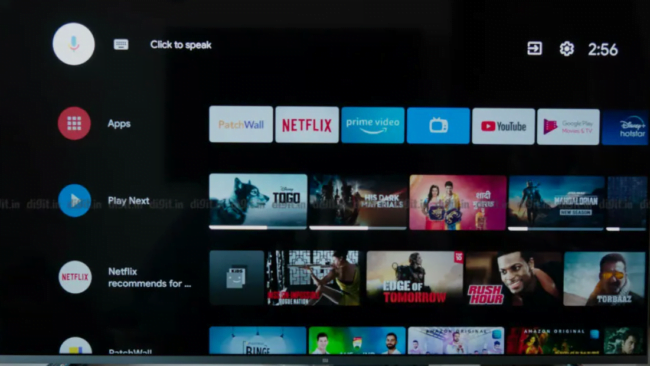 Patchwall also keeps getting a version 3.5 update on Mi Q1 TV 4K. The key feature of this patchwall is always its content duration and recommendation system, which now sees some useful improvements and deeper integration with services like Disney + Hotstar and others.
This curated move and show collection are slightly more sensibly inserted than before. It has so far liked the simplicity of the Android TV UI. It has taken a while, but I now believe that this patchwall is competitive and very reliable.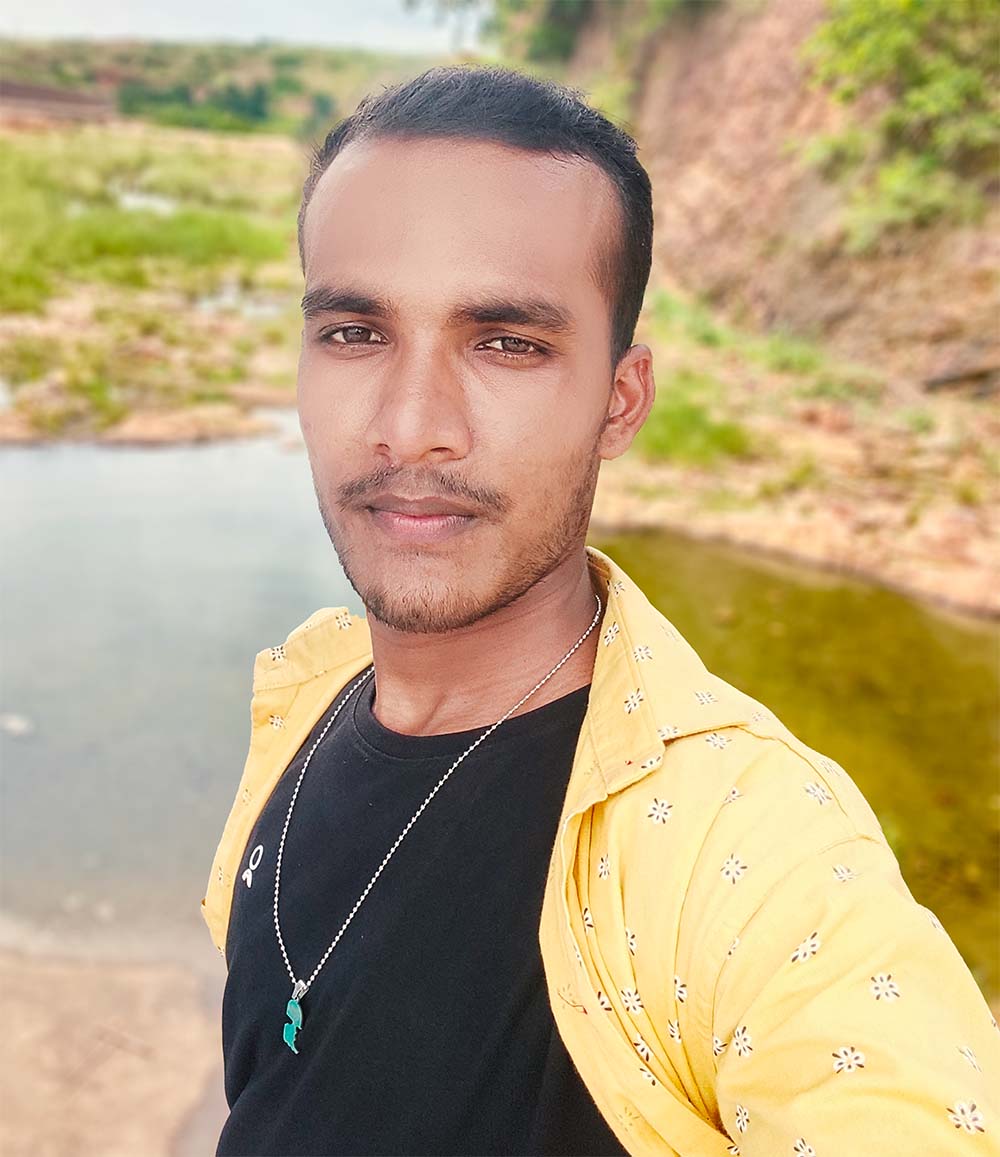 Chandan Kushwaha is chief editor at Digital Bachat. He has a mastery in computer applications and hardwares, which is why he has been covering computer and laptop topics for three years.