How to cancel a train ticket full details
Last modified on September 7th, 2022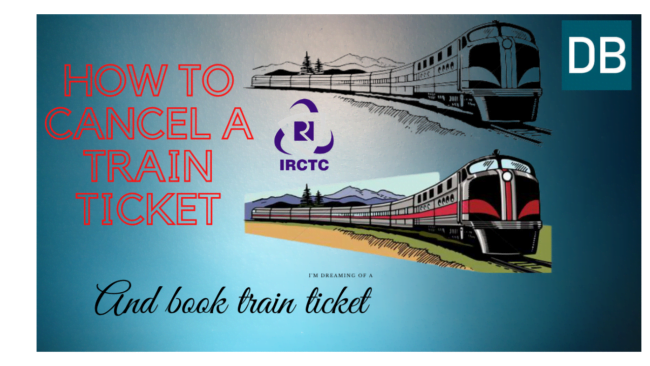 You can easily cancel a train ticket, and you will be able to book tickets simultaneously. In this article, how to cancel and book a ticket, the rule will be told step by step. You can do it through the official website and Android apps. To cancel your ticket, you should follow the step.
For Indian Railway Catering and Tourism Corporation (IRCTC) train ticket cancellation, you will need to visit the ticket counter. Now offers the facility to cancel a train ticket on your phone.
You can cancel train booking tickets online via phone/laptop from your home to cancel train tickets, And you can also easily book train tickets from your phone/laptop. It is special that you have to pay a cancellation fee as per IRCTC-related sections.
The important rule of IRCTC is that you can cancel the train ticket before the train chart is prepared. After the successful cancellation of train tickets, you will get money in your account after the refund, and cancellation fees are deducted.
When you book a train ticket to travel and you have to cancel the ticket due to a problem with the date of travel. So, you can cancel the train ticket by reading this article. You will also be able to book train tickets in this article.
How to cancel a train ticket- Step By Step Guide
According to IRCTC, before preparing an online train ticket chart, you can cancel the train ticket online. If a train chart preparation After the cancellation of the ticket, it will not be canceled.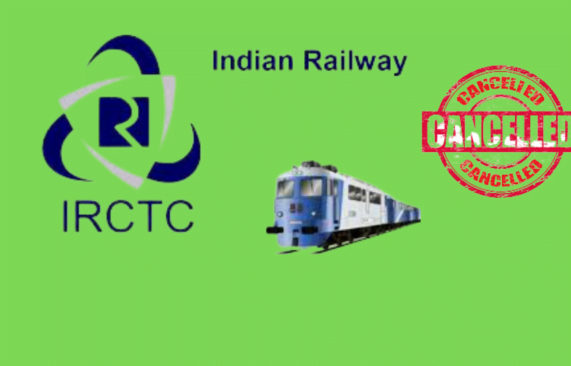 If your ticket is waiting and you want to cancel the ticket, IRCTC deducts very little money from you. If you cancel a confirmed ticket, then IRCTC charges you more money. To cancel your train ticket or e-ticket, follow the steps By Steps given in full.
Step 1: First of all, visit IRCTC Android Apps or the official website (Irctc. co. in) on your phone.
Step 2: You click on the show more option.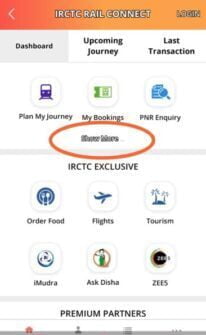 Step 2: Now click on your cancel ticket option.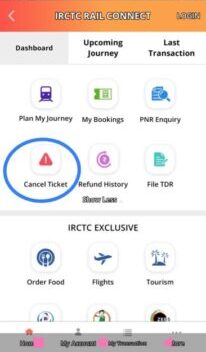 Step 4:  You fill in the Enet 4-digit pin correctly and click on the login below.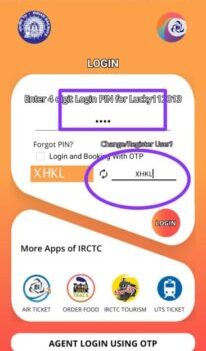 Step 5: Then you click on the cancel ticket. Together, Then select the ticket to be canceled, and click 'Cancel Ticket'.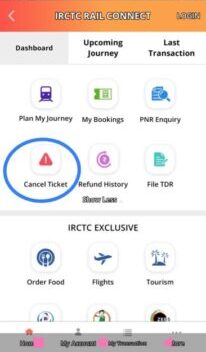 Step 6: You must then confirm the cancellation of the train ticket, and click OK.
IRCTC says to read it carefully, money will come in hours after ticket cancellation. The money will come to your account from where you paid.
The IRCTC e-ticket train/ticket can be canceled before the train chart is prepared. That is, the IRCTC e-ticket train/ticket cannot be canceled after the preparation of the train chart.
How to Booking a train ticket in IRCTC  Official Website/Android app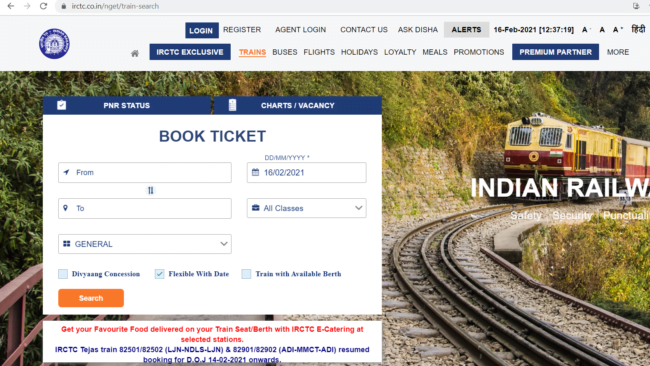 Step 1: First of all, login to the official website (irctc.co.in) on your phone or laptop.
stage 2: Enter your origin and destination stations in the "From-To" option and select the date, class, and quota. And then click on the search option below.
Step 3: You search for your train. And check the availability of the train seat, and select your travel class, then click on Book Now.
Step 4: Register your IRCTC user ID and password. And also fill in the capture code. And click on Sign in. Then you have to select the train.
Step 5: Now you have to fill in your details, like – full name, age, gender, the birth priority of the traveler, India, phone number, address, state, PIN code, etc.
Step 6: With online payment for IRCTC ticket booking you include various modes like debit card, credit card, net banking, and digital wallet, you can proceed using either of them. Then click on Continue in Last.
Step 7: After successful payment, the ticket is booked with you. Then in a few seconds, IRCTC online booking ticket confirmation page will be displayed. And then you save it.
To book your IRCTC train ticket, you must have a registered user ID and password to your IRCTC account. You can book tickets and cancel tickets at IRCTC. With this, you will be able to get information related to the live status of the train, etc.
Read this article in full to cancel a train ticket. I hope you will be able to cancel a train ticket very comfortably. Pay attention, you can cancel a train ticket before the chart is made. In this article, you will also have learned about how to book tickets.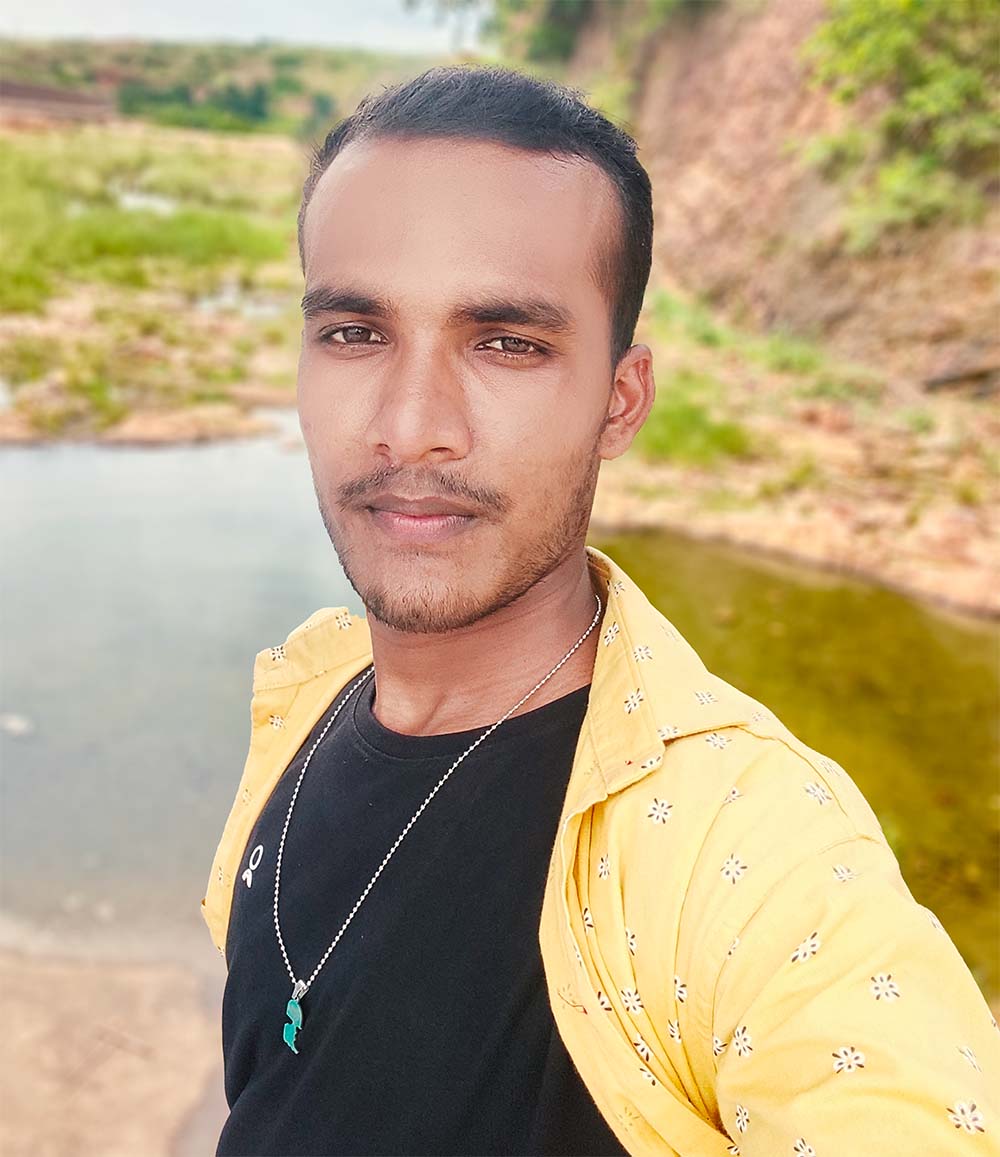 Chandan Kushwaha is chief editor at Digital Bachat. He has a mastery in computer applications, which is why he has been covering computer and laptop topics for three years.