In PC games, the player gets to see the very good dashboard with the help of stream, PS, and Xbox, due to which their in-game experience becomes very good, just like for Android users of Google launch his application whose name is Google Play Games, we are going to tell you best way to download Google Play Games.
Google Play Games is a very popular app for Android users where players can get a lot of options which we are going to tell you. The player is finding this app on different platforms but the disadvantage of this application is that it is only available for android.
But one advantage is that you can install it on any Android device, no matter how old or new. The player can directly link the account to the Play Store, which helps in finding game information in Google Play Games and even helps the player find friends around the world.
If you are searching for how you can download Google Play games then here are the best ways to download Google Play games.
What is Google Play Games
Google Play Games is an online gaming service and also a great software development kit powered by Google, Which is a part of the Android operating system in the Google Play product line. This includes gamer profile pay, cloud saves, achievements, and social and public leaderboards.
The Play Games service allows developers to incorporate the above features into their games without having to develop those features from scratch. The service will launch on Microsoft Windows in 2022.
The interface of Google Play Games matches the general style of the rest of Google applications and provides all the features you will need in one place, Overall the Google Play Games is a great tool for video game lovers who want to get the most out of their Android devices.
KEY FEATURES
Gamer profile: Players can customize their Gamer ID, level up with earning lots of XP on thousands of games using Google play
Achievements & leaderboards: Complete the challenges with players from all over the world and win many more awards.
Built-in Google games: Many games are available for players to play offline like PAC-MAN, Solitaire, Snake, and Cricket.
Arcade: With this feature, players can find lots of fun stuff in our new, trending, and Editors' Choice collections.
Gameplay recording: Players can record and share their best gaming movements using Google play games.
Game Specifications
Latest Update Date
Current Version
Device Requirements
Size
Downloads
1B+
Developer
How to get Google Play Games to Download

Google play games are the official app by Google, you can easily get it on the play store which players can easily download on any android device, unfortunately, it is not available for iOS.
Open Google Play Store on your device or from your web browser.
Search for "Google Play Games".
Now, click on the Install Button.
Once it's installed open the App and Allow all permissions.
Now, your Google Play Games are ready to use.
Note: This app is only available for android users.
The Google Play Games platform enables gamers to choose from a wide range of classics as well as new games. The biggest advantage of this gaming environment is that you are given a centralized system. It allows you to keep track of sports activity, progress, and achievements all in one place.
Google Play Games allows you to share information with other players for their live competitions. players can easily record the activity that is shared on various social networking channels. While you'll already have hundreds of games available to you, the platform keeps updating its inventory on a regular basis
All your games in one place
It is the perfect dashboard for Android users for their gaming needs. It's similar to the PS3, Steam, and Xbox dashboard for Android, giving you an overview of activity while you're connected with other players. Simply put, it gives you access to a wide range of features that have the potential to provide a better gaming experience.
You can get a consolidated list of titles downloaded to your Android device. Additionally, if the game has Google Play Games compatible support, you can view achievements and record activity.
The platform also gives a detailed overview of the games you have recently played and the titles you have installed on your device. Most importantly, gamers can browse through a number of popular and select titles that support multiplayer capabilities.
A comprehensive dashboard for a huge community
When using the dashboard, players will be able to see all the friends who are online and added to their friend's list. And this pay player also gets tons of options in which they can watch their friends' gaming activity, allowing you to participate in multiplayer games, product launches, and competitions together.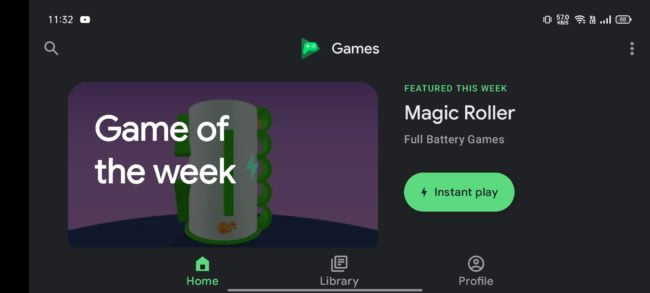 Google Play Games is the best Android app to find multiplayer games. With millions of gamers around the world, the moment you start using this app, you connect with a huge community. If you are a player who has always been a social gamer then this app will not let you down.
For a long time, Android has needed an app to combine the gaming experience with the community-like experience. With a simple and beautiful interface, a huge list of popular titles, and regular updates, Google Play Games is the perfect offering for building and enjoying a gaming network.
Where and how can players play this program?
Google Play Games is available for all versions of Android. All android users can easily use it and get lots of new features with support for all games available for android. However, support varies from device to device and even supports older to newer Android versions.
An alternative option for Google Play Games?
There are many similar programs available for Android users that users should check out. The first is Nakama, developed by Heroic Labs, a social server for games and apps. It offers many features like support for groups, storage, leaderboards, social friends, in-app chat, and multiplayer.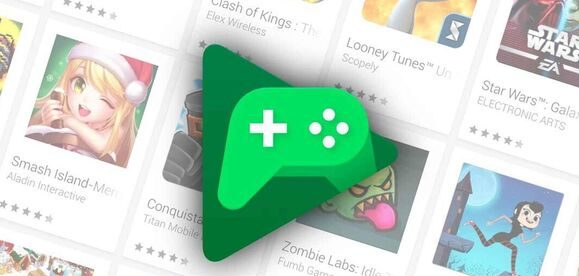 However, the interface is very complex, it will be difficult for the players to understand. Another platform is BoomBaxer, BoomBaxer is trying to bring gamers together.
If social gaming is your favorite thing to spend your free time on, then this platform will let you connect with gamers from all over the world. Although it has a strong community, it is only available as a web version, which can be a deterrent for some people.
Another good option is Plato. It combines group games with in-app chat to focus on social networking. While it's an interesting option, the platform currently only has a handful of games.
Overtake
Overall, Google Play Games is an excellent app for Android users. It provides gamers with a customized dashboard for tracking gaming activity and interacting with other players around the world.
After the new generation of console games and PC games Google gives similar dashboards for android users to improve their game, Google Play Games is a must.
Should Players need to download it?
Yes, no doubt the platform is free, receives regular updates, comes with a clean interface that lets you track gaming activity in one place, and is very easy to use which allows players to Helps in all games available on the Google play store.
Players can also browse popular titles and download them to their Android devices. At that time some subtle improvements to the search filter would be excellent, Google Play Games is still a great option.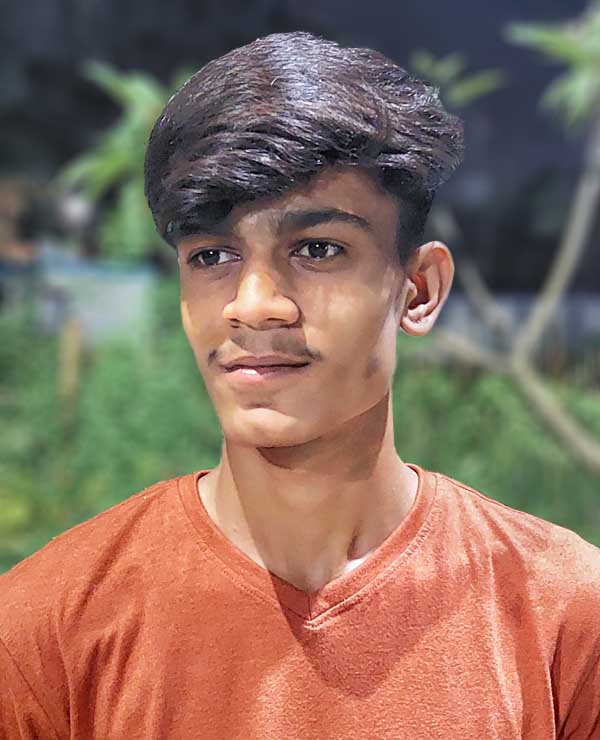 Aayush Mishra is a BCA student who enjoys gaming. He is a gaming enthusiast who covers the latest game news, reviews, and other gaming-related topics. He is particularly fond of horror and battle royale games.