At this time it has become necessary to install CCTV for the safety of our homes. Below are some of the Best Wireless CCTV Cameras, which are full of qualities.
Security IP cameras, also known as wireless CCTV cameras, are one of the possible ways to keep your home secure when you are away.
In addition to recording video, modern security cameras can provide better security insights such as motion detection, live streaming, night vision, two-way communication, burglary reporting, and more.
Since it is a matter of security, you have to be very careful while choosing a wireless CCTV camera. We have solved this problem, below are some of the best Wireless CCTV Camera, which you can buy.
Best Wireless CCTV Cameras
Contents
There are different types of surveillance cameras. We have mentioned each of them below. Read them carefully and choose the one that suits your needs.
1.

Mi 360° Camera 1080P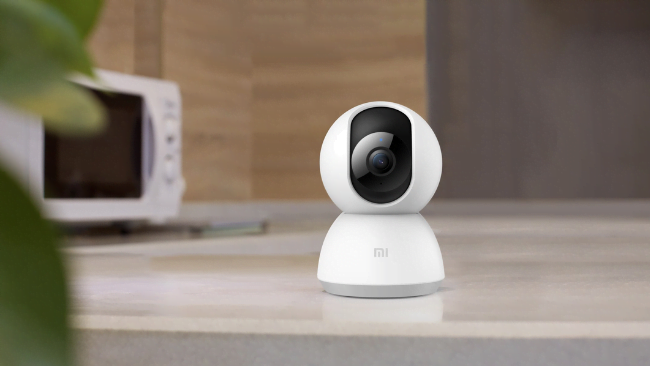 ---
Highlights:-
360-degree motorhead rotation
optional reverse installation
AI motion detection alert
High Resolution (1080p)
Supports NAS devices
infrared night vision
talkback feature
---
Available at a great price, the Mi 360° 1080p WiFi Home Security Camera is a must-have for keeping your home/office safe from threats. For complete protection of your indoor space, Mi Home security cameras are backed by their two-way audio, night vision, and AI motion detection features.
It can be installed either in an upright position or in an upside-down position. The camera can be mounted on a window, ceiling, or wall. Its motorhead can rotate up to 360° horizontally, while vertical movement is limited to 96°.
The distant background can be seen clearly with its 2.0 megapixel, 1080p resolution camera. This allows the camera to see the full-color palette of the picture.
This wireless CCTV camera comes with an AC adapter and a cable. Its advanced video coding technology (H.265) provides uninterrupted streaming of the best quality. One can easily store images using network devices which can be backed up by an SD card up to 64GB.
The camera also supports network-attached storage devices. The recorded video can also be viewed on smartphones and tablets with the option of variable fast forward speed (2X, 4X, 16X). This is the best Wireless CCTV Camera.
Pros
AI motion detection response is excellent
Wide range view with 1080p resolution
Low-Light True Color Technology
Supports multiple audiences
Infrared night vision feature
Cons
Manual adjustment of the rotor head
No zoom-in feature
| | Rs. 2,972 | |
| --- | --- | --- |
2.

TP-LINK Tapo 1080p
---
Highlights:-
Supports micro SD card
Sound and light alarm
Smooth Pan & Tilt
1080p Resolution
Motion detection
1-year warranty
30 ft night view
Two-way audio
---
This camera records in 1080p resolution and has a smooth pan and tilt motion. It has an area of ​​around 360° horizontally and 114° vertically, covering your entire room without any blind spots.
At night the camera can provide advanced night view and high-quality images from a distance of 30 feet. With its advanced motion detection feature, the camera detects any slight movement and notifies you immediately.
You can live stream footage anytime, anywhere, without any interruptions from the camera side. The camera has a built-in microphone and a speaker to communicate with your loved ones.
You can also opt for Privacy Mode, where monitoring is turned off. When an unwanted intruder lurks on your premises, it triggers sound and light effects. This is the best Wireless CCTV Camera.
Pros
360° Horizontal Range and 114° Vertical Range
Works with Google Assistant and Alexa
Motion detection and notifications
micro sd card support
Privacy mode
Cons
Need to improve after-sales service
| | Rs. 2,799 | |
| --- | --- | --- |
3.

QUBO Smart Camera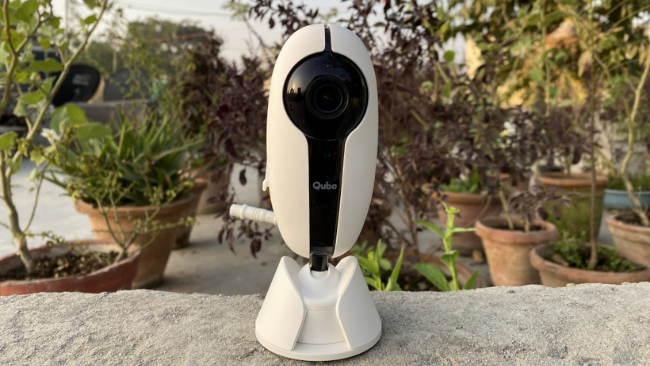 ---
Highlights:-
1-year warranty
Detection of person
Built-in alarm system
Infra-red night vision
IP65 Weather Resistant
Multiple placement options
SD card storage support up to 128GB
---
This Qubo Smart Home Wireless CCTV Camera has advanced AI capabilities that can detect the slightest movement, and provide instant notifications. It is equipped with an automatic siren, which triggers in case of intrusion.
You can get a 24/7 continuous live feed of your home in high definition 1080p resolution. This camera features a 110° ultra-wide-angle lens with real-life image quality. This is the best Wireless CCTV Camera.
It also comes with a built-in microphone and speakers to communicate with people in front of the camera. Its unique echo cancellation feature provides excellent audio clarity.
This camera comes with ultra-clear night vision. It has an image sensor with a 3-micron pixel size, which ensures high-quality images that are crystal clear in the dark and at night.
Pros
With Alexa and Google Assistant
Weather Resistant IP65
Intruder alarm system
Infrared night vision
AES 128 encryption
Double talk
Cons
Sometimes does not support the desktop app
The zoom option doesn't work properly
| | Rs. 3,149 | |
| --- | --- | --- |
4.

Imou Camera 1080P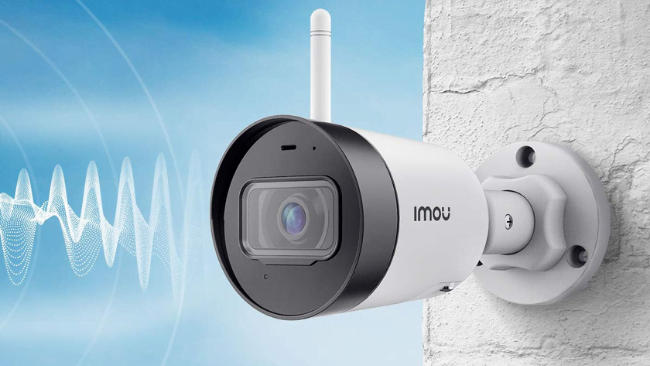 ---
Highlights:-
Secure and flexible storage
Wifi ethernet connection
IP67 Weatherproof
Audio recording
1-year warranty
1080P Full HD
Night vision
---
The Imou Security Camera we present here offers excellent quality images and videos with its high definition 1080p resolution. Without compromising on quality, it offers night vision while covering a distance of 30 m/98 ft.
It has the latest H.265 Compression, which gives you crystal clear imagery without worrying about storage space and network bandwidth. You can connect your phone directly to your WiFi or wireless CCTV camera using its built-in hotspot.
So, you can check videos even when you don't have internet access. The camera comes with an in-built high-quality microphone, which lets you monitor your property as if you are there in person. This is the best Wireless CCTV Camera.
Pros
Access the camera from the mobile app
High-quality night vision
Built-in WiFi Hotspot
Built-in microphone
Cons
Problems with desktop connection
Doesn't feature 2-way audio
| | Rs. 3,699 | |
| --- | --- | --- |
5.

EZVIZ C3WN 1080p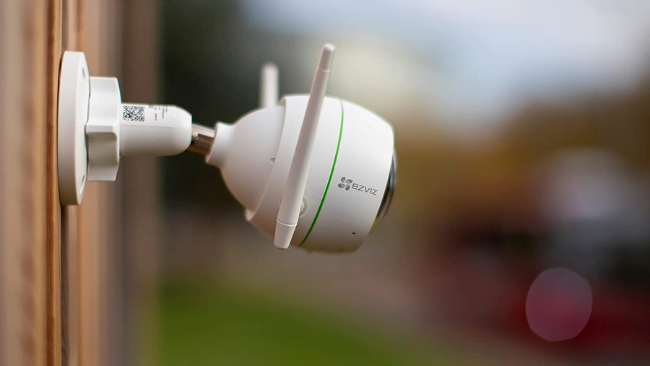 ---
Highlights:-
Remote access from anywhere
High fidelity audio reception
Storage slot up to 256 GB
2-in-1 Wired & Wireless
1-year warranty
Cloud Storage
Motion alert
---
The C3WN Advanced Outdoor Wireless CCTV Camera by EZVIZ delivers high-definition 1080p resolution image quality during the day as well as at night. This is the best Wireless CCTV Camera.
The camera is equipped with two powerful IR LEDs and digital WDR for crystal clear night vision up to a distance of 100 feet. Built-in sensors detect the time and automatically shift between night and day modes.
This camera is equipped with a powerful dual antenna, with high wall penetration that transfers signals smoothly to your device. It also has anti-interference capabilities that remove any blockages. It helps you in the timely and continuous monitoring of your assets.
This advanced wireless CCTV camera is designed to work to meet all kinds of climate challenges. It can operate smoothly in temperatures between -30° to 60°C and its dust/waterproof housing can handle harsh rain and dust storms.
Pros
Weatherproof – water and dust
Night vision up to 100 feet
Powerful dual antenna
High-quality audio
Powerful led lights
Motion alert
Cons
Completely dependent on wifi
| | Rs. 3,899 | |
| --- | --- | --- |
Conclusion
If you have finished reading about this Wireless CCTV Camera, then you should know that this review is about all the problems that you will find in a cheap and good Wireless CCTV Camera. There are some negatives about this tool as well, but I hope you can have a good outlook on it.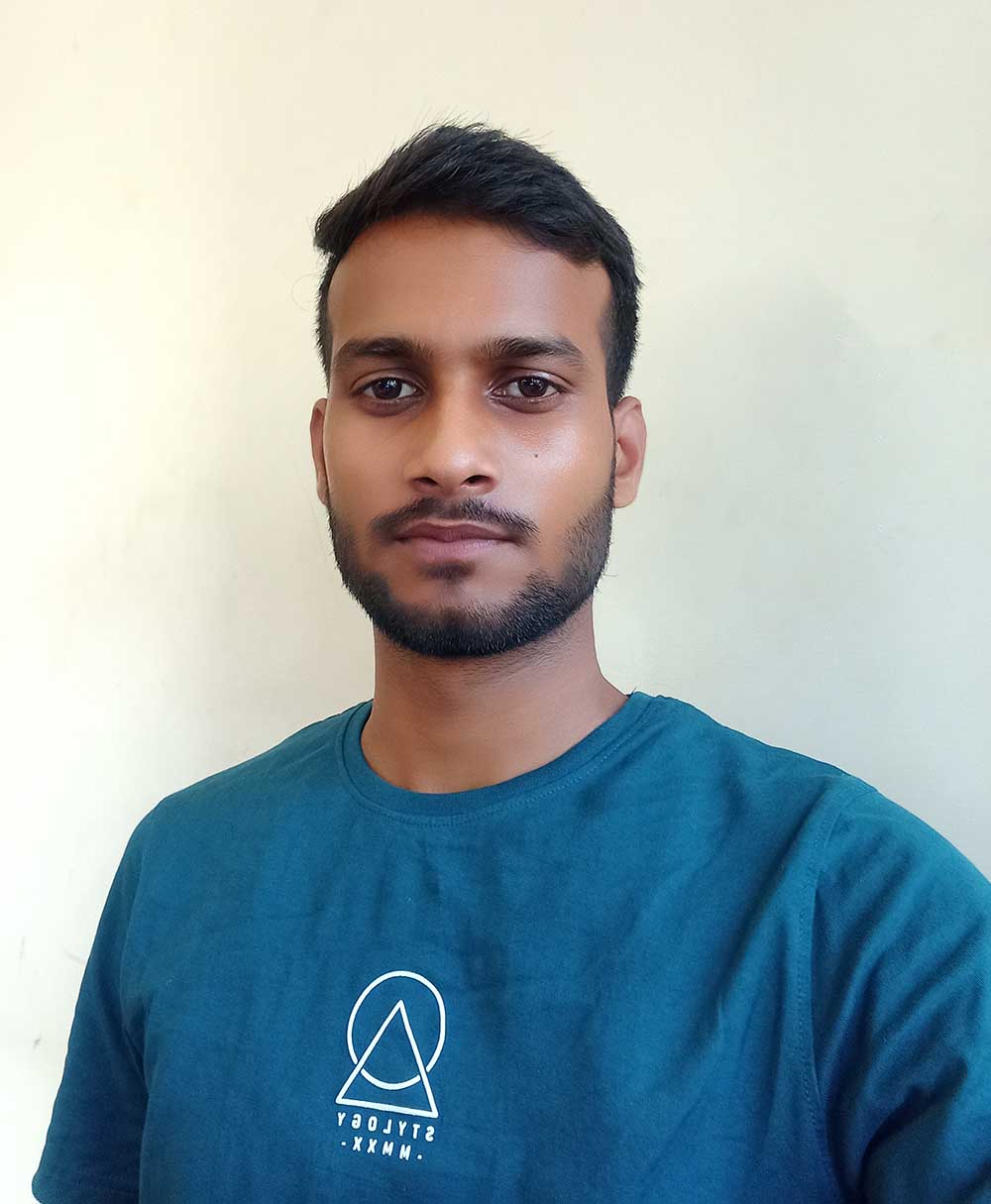 Ashok Kushwaha is Senior Editor at Digital Bachat with 5 years of experience covering mobile phone and computer technology. He enjoys sharing the most valuable smartphones and laptops.