---
In the time of modern smartphones, people are using the best wireless Bluetooth earphones instead of normal earphones. In this article, we have compiled a list of the top 5 best Bluetooth earphones in India 2022.
---
In this article, we will tell you, the Bluetooth earphones which come in the best Bluetooth earphones in India 2022. With the removal of the 3.5mm audio jack from modern smartphones, wireless Bluetooth earphones are slowly becoming the go-to audio listening device for most users.
The audio product manufacturer has expanded the options of the best Bluetooth wireless earphones for the users to choose from. To make your choice even easier, we have put together a list of the top 5 best Bluetooth earphones in India in 2022. Which can be very helpful for you.
All these best wireless earphones come with attractive features like active noise cancellation, customizable controls, app support, and an equalizer. Manufacturers are putting extra effort to make all these wireless audio resources easily portable. Here is the list of best wireless earphones 2022 in India.
1.

Sony WF-1000XM3

Sony company last year released the much-awaited Sony WF-1000XM3 true wireless earbuds in India to much acclaim. These earbuds are equipped with a QN1e processor as well as best-in-class noise cancellation capabilities.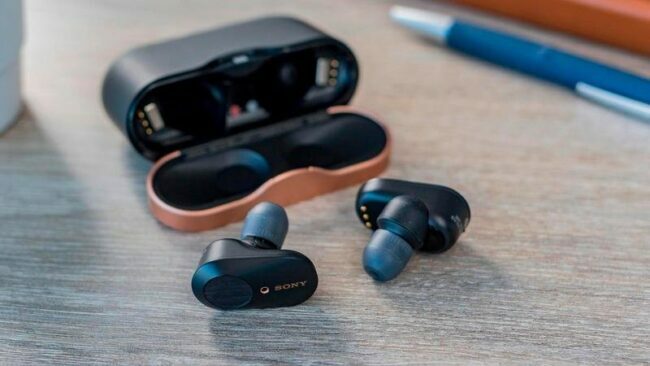 These best Bluetooth earphones also feature an exquisite design with a matte black surface and copper highlights. Plus you also get a total battery life of 24 hours, Of which 6 hours are on the buds themselves and 18 hours in the charging case. Sony's 6mm drivers combined with the company's QN1e processor deliver a fairly balanced sound profile, with excellent lows and vibrant mediums only.
The Sony WF-1000XM3 is used with Sony's companion app, which also allows the user to change the feature and settings, activate noise cancellation, and control other profiles. It doesn't have an official IP rating, so make sure you don't get sweaty or light showers while working.
Overall, the Sony WF-1000XM3 doesn't have much to criticize, as it comes with solid sound quality, long battery life, exceptional ANC for in-ears, and a host of premium features. This is one of the best Bluetooth earphones. 
Pros
Premium design
Great sound quality
Comfortable fit for most ears
It exceeds expectations for noise cancellation
Companion App Lots of customization options
Cons
No IP rating
Heavy charging case
No aptX or LDAC support
| | Rs. 9,990 | |
| --- | --- | --- |
2.

BOSE QuietComfort Earbuds

Following a new feature in a firmware update to the Bose Music app, the Bose QuietComfort earbuds now have swipe controls to adjust the volume. Users can control this true wireless headset from Bose directly from the headset, Bose QuietComfort earbuds were also reported by The Verge in addition to swiping volume controls.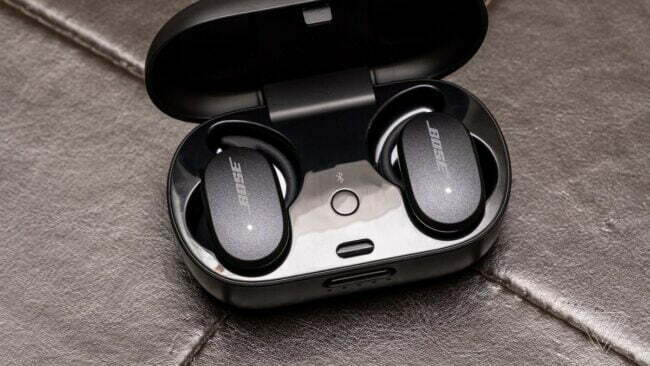 The latest update for the Bose Music app in iOS is the ability to turn on the 'Volume Control' option in Settings. It is also likely that the update will also bring the Android version of the Bose Music app, which will make the touch controls more detailed and useful.
A report also states that the BOSE QuietComfort EARBUDS will now be able to launch Spotify directly from the headset with a tap-and-hold gesture on the right. While this is optional, Bose's Music app can also be controlled through the headset's specific settings.
Bose launched the QuietComfort Earbuds globally, while its price and availability in India were announced in October last year. The price of QuietComfort Earbuds is Rs 26,990. This is one of the best Bluetooth earphones. 
| | Rs. 26,990 | |
| --- | --- | --- |
3.

Apple AirPods Pro

By the way, many products have been launched so far. AirPods Pro True Wireless Stereo (TWS) Earphones are one of the best among all. Its price in India is 17,990. This is a very good product in the form of Wireless Earphones. This headphone can be used in-ear.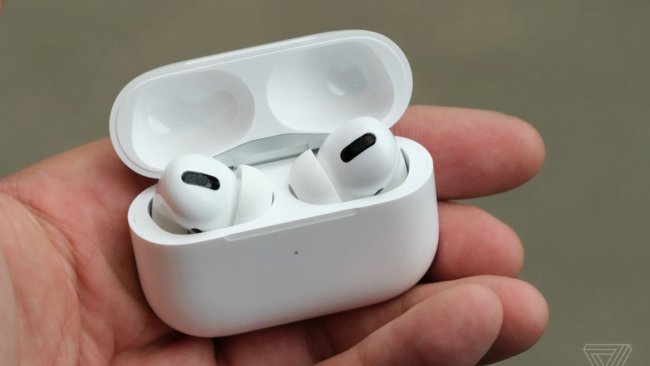 True Wireless Stereo (TWS) has been included in it for connectivity. The microphone has also been included in these AirPods. Talking about its driver, it has a Dynamic Driver. Along with this, Water Resistant IPX4 has also been included in it, which protects against water, dust, etc.
Talking about its weight, it is 45.60 grams. Which is very light, which people can use easily. Talking about its connectivity features, Bluetooth Version 5 has been used in it, which is quite good. If we talk about its battery life, then it will give 24 hours of battery backup, which people will like very much.
AirPods Pro True Wireless Stereo (TWS) Earphones are available only in white color. Which may look quite attractive. This is one of the best Bluetooth earphones.
Pros
Great sound quality
Better design and fit
Very good battery life
Good noise cancellation and transparency mode
Cons
Costly
Lightning port for charging
No volume control on earphones
| | Rs. 20,900 | |
| --- | --- | --- |
4.

Sony WF-XB700 Bluetooth Earbuds

The Sony WF-XB700 Bluetooth Earbuds feature extra bass for seriously powerful, punchy low-end sound. With the 12mm driver unit your favorite bass lines can never be so good. If we talk about its frequency response (Bluetooth communication), then it has 20 Hz-20,000 Hz (sampling frequency 44.1 kHz).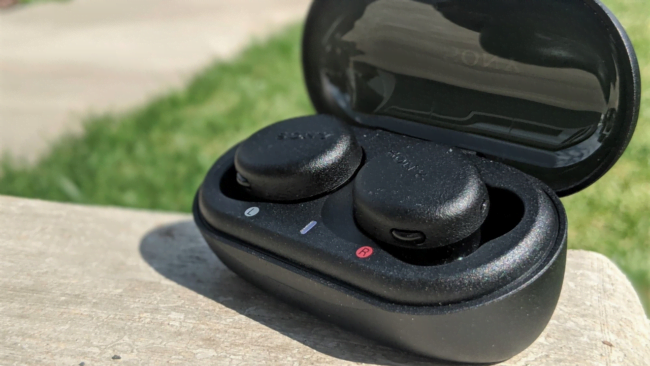 This is the Sony WF-XB700 Bluetooth Earbuds with an IPX4 water resistance rating. So splash and sweat can not cause any harm to these headphones. So you keep moving towards music. Talking about its battery life, it can enjoy listening to music for up to 18 hours on a single charge. If you're in a hurry, 10 minutes of quick charging can deliver up to 60 minutes of music playback.
Which is good enough. Some of its simple operations such as the headphone buttons let you play, pause, skip tracks and adjust the volume. Its magnetic charging case protects your WF-XB700 earbuds, and also gives you power on the go. Its best feature is also that it has a built-in mic, so you can talk freely with free calling.
So you don't even need to take your phone out of your pocket. There's also the Google Assistant, which connects to your smartphone to get directions, play music, and communicate with contacts at the press of a simple button. This is one of the best Bluetooth earphones.
Pros
Clear sound
Fast charging
Best for workout
One of the best bass available
Cons
Feel is a bit plasticky
Wireless charging is not supported
Slightly uncomfortable after 2-3 hours
| | Rs. 6,990 | |
| --- | --- | --- |
5.

Jabra Elite 85t wireless earbuds

Jabra is one such brand. Which is successful in securing the top position in the category of TWS earbuds. The Jabra Elite Sport has been successful in creating the company's first wireless earbuds as well as the Danish brand's best-in-class audio product.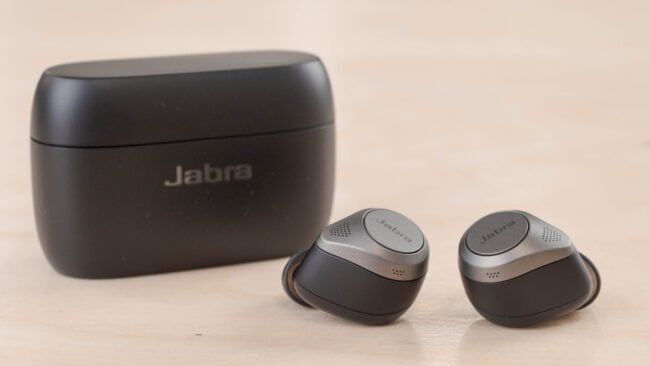 The latest in the Elite series is the Jabra Elite 85t true wireless earbuds, which have been launched at Rs.18,999. Other earbuds follow in the footsteps of their predecessors, but Jabra has made internal changes to its earbuds. The new Jabra 85t sports 12mm drivers, six-microphone technology as well as the much-awaited Active Noise Cancellation (ANC) feature.
In terms of features and specifications, Jabra Elite 85t comes with Bluetooth v5.1 support, 12mm drivers, SBC, six microphone technology, AAC codec, 7 hours of backup with ANC off, 5.5 hours of battery life with ANC off, IPX4 sweat Water-resistant, USB-C charging case.
For uninterrupted calls and music, Jabra offers full voice control with advanced active noise cancellation and an adjustable ANC slider, along with 6 built-in microphones for clear calls. Powerful speaker with voice assistant, for an impressive music experience For the 12mm speakers to provide us with clear audio even with strong bass, it works with both Siri and Google Assistant.
It also has a long-lasting rechargeable battery. It can deliver up to 5.5 hours of battery time with ANC, and a total of 25 hours with the charging case on.
Pros
It blocks 90% of low-frequency noise
Can switch between tabs and phones
Battery life is very good
| | Rs. 14,999 | |
| --- | --- | --- |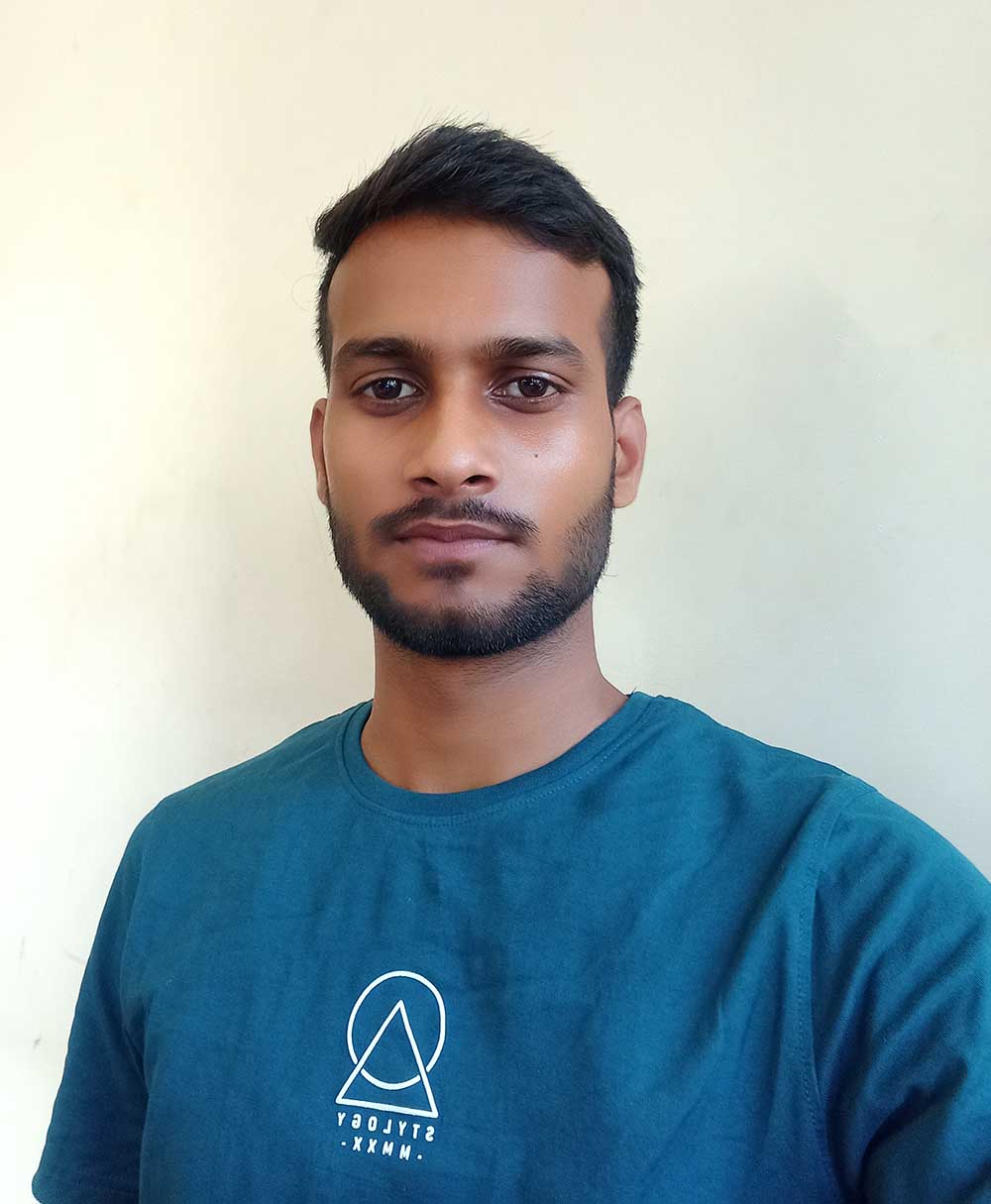 Ashok Kushwaha is Senior Editor at Digital Bachat with 5 years of experience covering mobile phone and computer technology. He enjoys sharing the most valuable smartphones and laptops.